Ampler Axel
Updated: September, 2023
If there's one thing we at Ride Review love, it's finding an eBike that combines style, performance, and convenience. That's why we were excited to dive into the reviews of the Ampler Axel, a sleek and elegant electric bike that promises to make your daily commute a breeze. One reviewer was particularly enamored with the Axel's design, describing it as "luxurious and comfortable." We can't help but agree—this bike is a stunner. With its clean lines and minimalist aesthetic, it's sure to turn heads on the road. Plus, the hidden battery adds to the bike's sleek look, making it hard for onlookers to believe it's electric. But the Axel isn't just a pretty face. It's also practical and convenient. The lightweight frame makes it easy to transport and maneuver, perfect for crowded city streets. And with its wide, stable tires, you'll feel confident and secure on any terrain. One standout feature of the Axel is its range. With a battery rated for 50-100 km (30-60 miles), and an average of 70 km (43 miles), you won't have to worry about running out of power on your daily rides. And if you do need a boost, the pedal assist will come in handy. However, some reviewers noted that the pedal assist struggles on modest inclines, so keep that in mind if you frequently encounter hilly terrain. Safety is always a concern when it comes to micromobility vehicles, and the Axel doesn't disappoint. It features high-quality headlights that will illuminate your path, and a rear brake light for added visibility to other road users. Plus, the convenient integrated display keeps you informed about your speed and battery life at a glance. While the Axel has received many positive reviews, it's important to mention a few cons that emerged. Firstly, this eBike does come with a higher price tag compared to some competitors. However, considering the quality and features it offers, many reviewers felt that it was worth the investment. Additionally, some reviewers noted that the location accuracy on the bike's GPS could be improved. In summary, the Ampler Axel is a top-quality electric bike that combines style, convenience, and performance. Whether you're commuting to work or exploring the city, this eBike will make your journey a joyous one. Just be prepared to shell out a bit more for the luxury experience.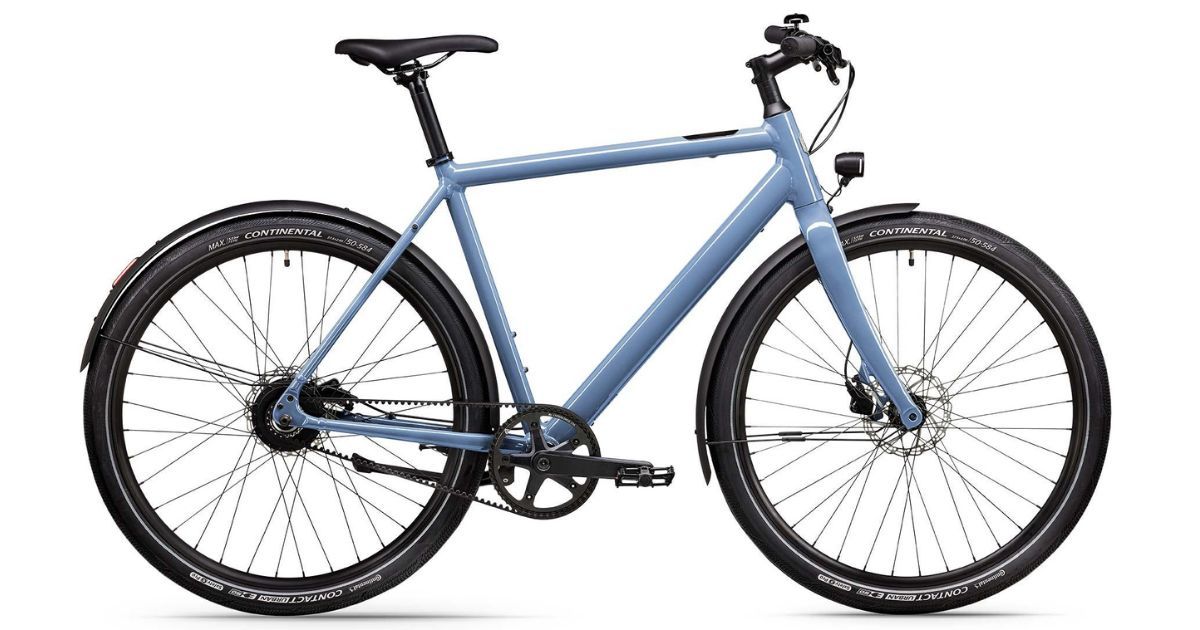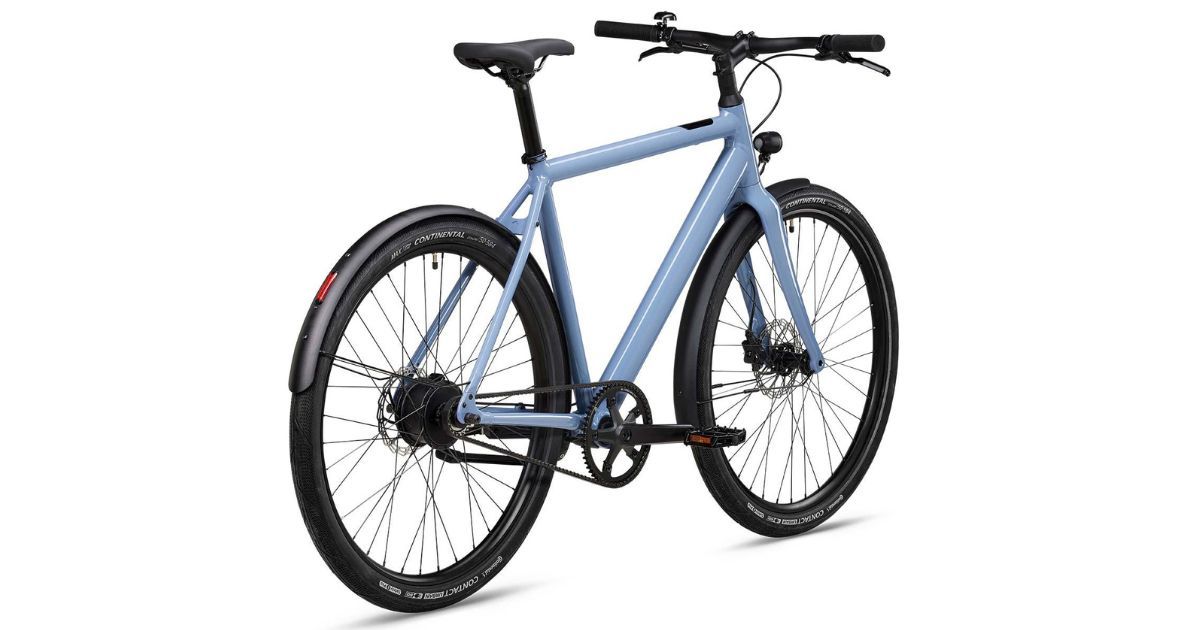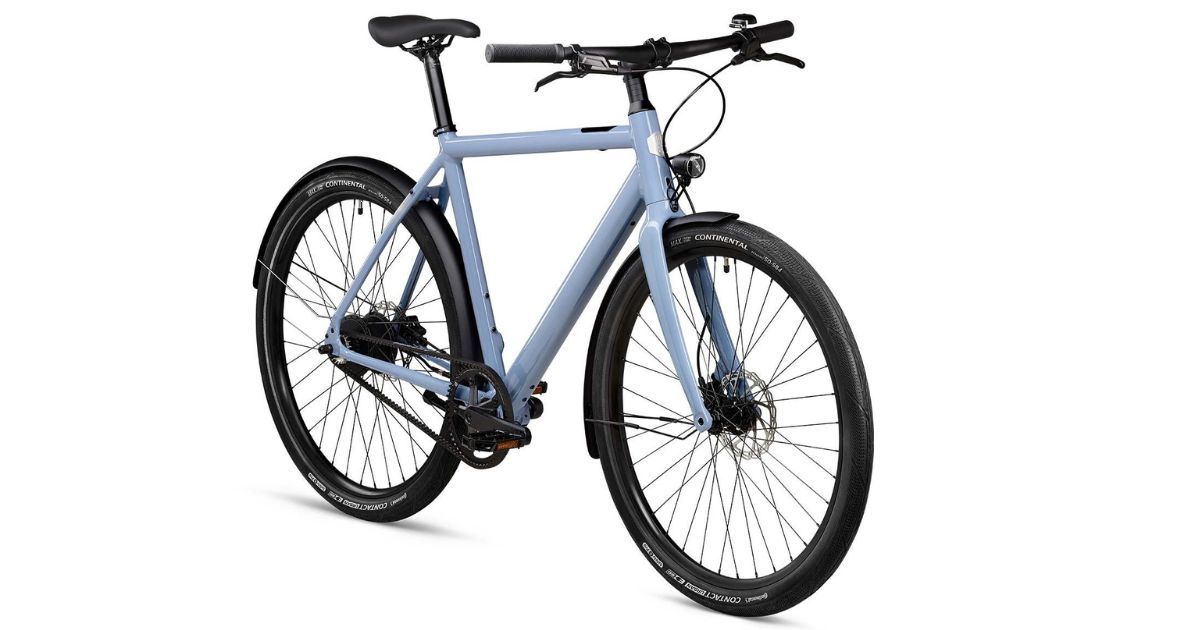 ---
10 Reasons to Buy the Ampler Axel Electric Bike
Stylish and elegant design
Lightweight for easy transport
Hidden battery
Great for everyday commute
Wide, stable tires
Reliable range
Great quality headlights
Rear brake light for added safety
Convenient integrated display
Comprehensive app
3 Reasons Not to Buy the Ampler Axel Electric Bike
Relatively costly
Pedal assist struggles even on modest inclines
Location is not the most precise
---
Bottom Line
The Ampler Axel e-bike straddles the sweet spot between a sporty and a practical offering. It is not quite as relaxed as Ampler's Stellar or Juna models, and neither does it sport the aggressive styling of the Curt.  However, it is a great and practical choice for anyone that wants a sustainable personal mobility option that can run daily errands and occasionally travel long distances and can afford its price.
Reviews
Reviews of the Ampler Axel
Ampler releases two new sleek-looking urban e-bikes that you'd never know are electric - Micah Toll
You'll enjoy the battery that is rated for a range of 50-100 km (30-60 miles), with an average of 70 km (43 miles)
Ampler Axel Review – City E-Bike With Hidden Battery - James Heath
Every bit of the bike is top quality, and riding with it feels luxurious and comfortable.