AnyHill UM-1 Electric Scooter
Updated: September, 2023
Imagine this: you're cruising through the city streets on a sunny day, wind in your hair, feeling the thrill of pure freedom. As you effortlessly weave through traffic, you can't help but smile at the envious looks from pedestrians stuck in gridlock. It's all thanks to the AnyHill UM-1 Electric Scooter. We at Ride Review have scoured the web, pouring through countless reviews to find you the perfect electric scooter, and the AnyHill UM-1 checks all the boxes. With its durable build quality, sleek design, and reliable performance, this scooter is sure to become your new favorite mode of transportation. Let's start with its build quality. The AnyHill UM-1 is built to last. Users rave about its solid construction and sturdy frame, giving them peace of mind knowing that this scooter can handle whatever the road throws at it. Whether you're navigating potholes or uneven terrain, the UM-1 is up to the task. Speed and acceleration are crucial factors when it comes to electric scooters, and the AnyHill UM-1 does not disappoint. With its powerful 350W hub motor, this scooter can reach speeds of up to 16 mph, allowing you to swiftly navigate through congested streets and arrive at your destination in no time. But what good is a fast scooter if it doesn't have a reliable battery? Fear not, as the AnyHill UM-1 boasts an impressive battery that won't leave you stranded. Users report that they can easily cover substantial distances on a single charge, making this scooter perfect for those longer commutes or joy rides. Not only is the AnyHill UM-1 a performance powerhouse, but it's also designed with style in mind. Its sleek and modern aesthetic will turn heads as you zip by, and its foldable design makes it incredibly portable and easy to stow away when you reach your destination. Plus, with its lightweight construction, carrying the UM-1 up stairs or onto public transportation is a breeze. Comfort is another area where the AnyHill UM-1 shines. Thanks to its well-designed suspension, the scooter provides a smooth and enjoyable ride, absorbing shocks and vibrations to keep you comfortable even on rough terrain. And with its bright front and rear LED lights, you'll ride with confidence knowing that you're easily visible to other road users, day or night. Of course, no product is perfect, and the AnyHill UM-1 does have a few minor drawbacks. Some users mention that the limited suspension can make the ride a bit bumpy on particularly rough roads. Additionally, the lack of a display screen may be a downside for those who prefer to have all their stats readily available. Lastly, the limited color options may not appeal to those looking for more variety. In conclusion, the AnyHill UM-1 Electric Scooter is a reliable, efficient, and joy-inducing mode of transportation. Its durable build quality, impressive speed and acceleration, reliable battery, sleek design, and comfortable ride make it a top choice for urban commuters and thrill-seekers alike. And with its foldable and lightweight design, you can take this scooter anywhere your adventures lead you. So why wait? Hop on an AnyHill UM-1 and experience the thrill of micromobility like never before.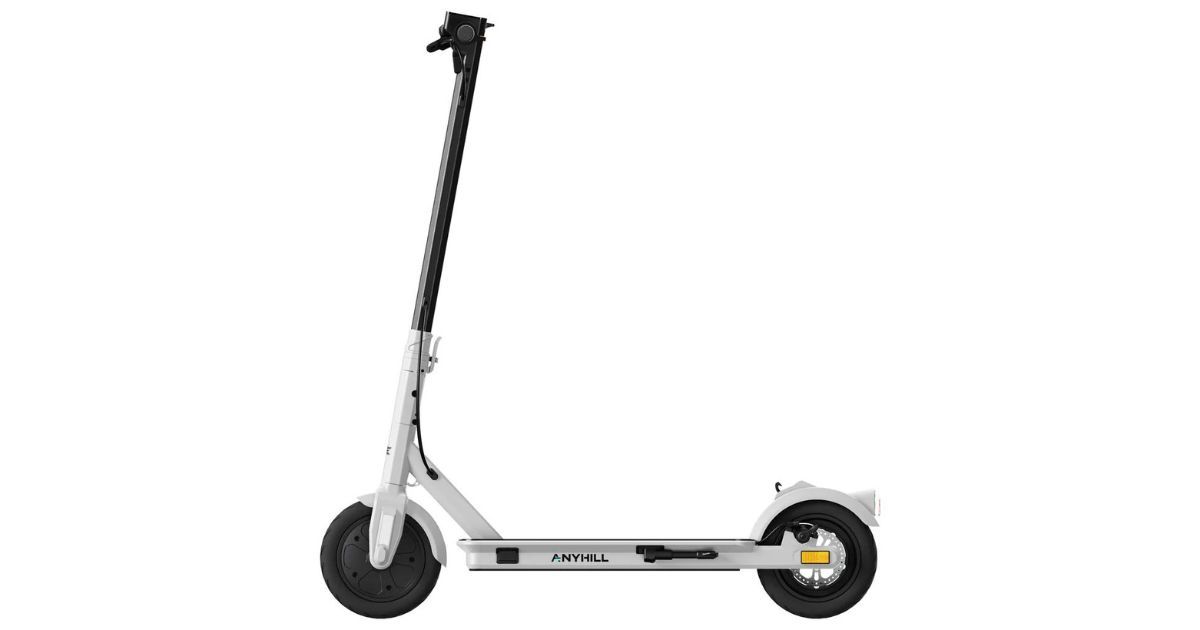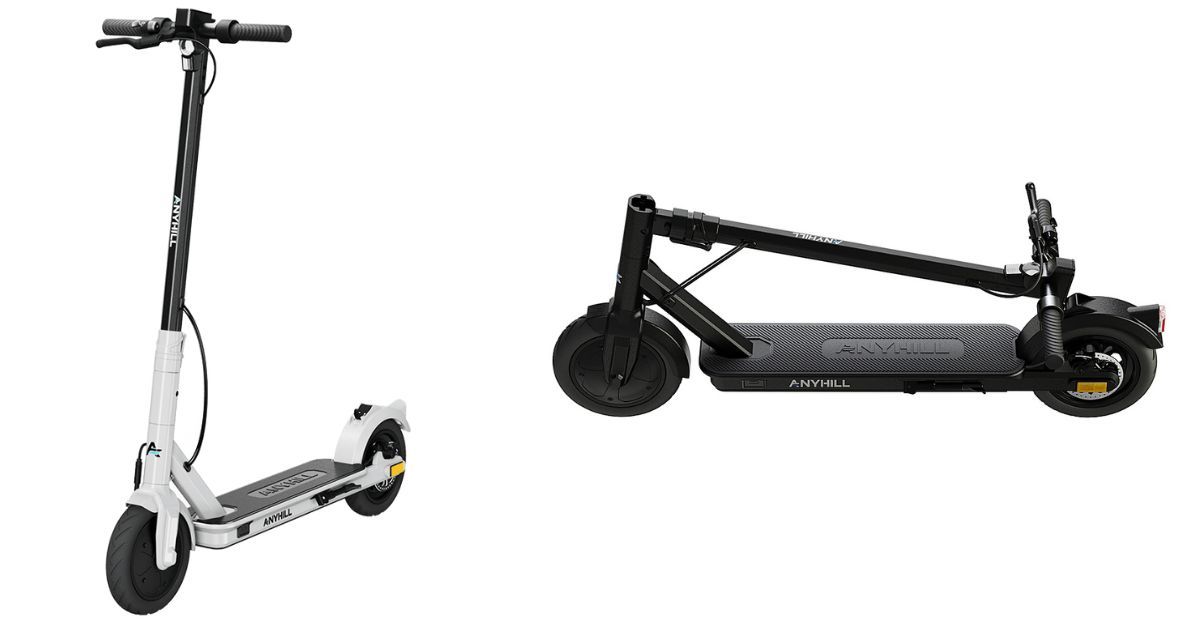 ---
10 Reasons to Buy the AnyHill UM-1
Durable build quality
Good speed and acceleration
Reliable battery
Sleek design
Great weight-carrying capacity
Foldable
Portable and lightweight
Comfortable ride
Bright front and rear LEDs
Dual brake system
3 Reasons Not to Buy the AnyHill UM-1
Limited suspension
No display screen
Limited color options
---
Bottom Line
The AnyHill UM-1 electric scooter is a high-quality commuter that's perfect for running errands or just cruising around town. It's a great option for people looking for an affordable, high-performance electric scooter. The best thing is that with AnyHill UM-1, you can rest assured your ride is comfortable at all times.
Reviews
Reviews of the AnyHill UM-1 Electric Scooter
AnyHill UM-1 Review - Publishing Team
The AnyHill UM-1 lets stability guide the ride with a scooter that is reliable, efficient, and a joy to use.
ANYHILL UM-1 Electric Scooter Review: The Best M365 Alternative, 2022 - Ben Flynn
The UM-1 electric scooter delivers more without being over the top. It is sufficient as a first and last-mile commuter scooter – with the added benefit of being an excellent hill climber.