Aventura X
Updated: September, 2023
Introducing the Aventura X, the eco-friendly and stylish eBike that has been turning heads since its release. With its DOT approval and enough space for two riders, the Aventura X is a versatile and convenient option for those looking for a sleek and efficient mode of transportation. One of the standout features of the Aventura X is its quiet motor, ensuring a smooth and peaceful ride. This not only enhances the overall riding experience but also minimizes noise pollution—a win for both riders and the environment. Another highlight of the Aventura X is its removable batteries, allowing for easy charging and increased convenience. With multiple colors to choose from, riders can customize their eBike to reflect their unique style and personality. Weight is often a concern when it comes to micromobility vehicles, but the Aventura X addresses this issue with its lightweight design. This makes it easy to control and maneuver, accommodating riders of all age groups. The Aventura X also boasts a smart technology speedometer display, offering riders real-time information about their speed and distance traveled. This feature enhances safety and ensures that riders can make informed decisions while on the road. When it comes to assembly, the Aventura X takes convenience to the next level. With its 90% pre-assembled state, riders can spend less time putting the eBike together and more time enjoying the ride. In terms of mileage, the Aventura X delivers an impressive range, ensuring that riders can go the distance without worrying about running out of power. This is especially important for those who use their eBike for longer commutes or adventurous journeys. While the Aventura X has received overall positive reviews, there are a few minor drawbacks worth mentioning. Some riders have expressed a preference for a different material for the body, as the plastic body may not be as desirable to some. Additionally, the headlight has been noted as being a bit feeble, which could potentially impact visibility in low-light conditions. Lastly, the scooter's suspension may be inadequate for handling large potholes, which could result in a less smooth ride. Overall, the Aventura X combines a classic and elegant design with practical features to create a standout eBike option. Its eco-friendly nature, ample space, and easy maneuverability make it a great choice for riders of all kinds. With its range of colors and convenient assembly process, the Aventura X offers a personalized and hassle-free riding experience. So hop on, embrace the retro charm, and enjoy the ride with the Aventura X.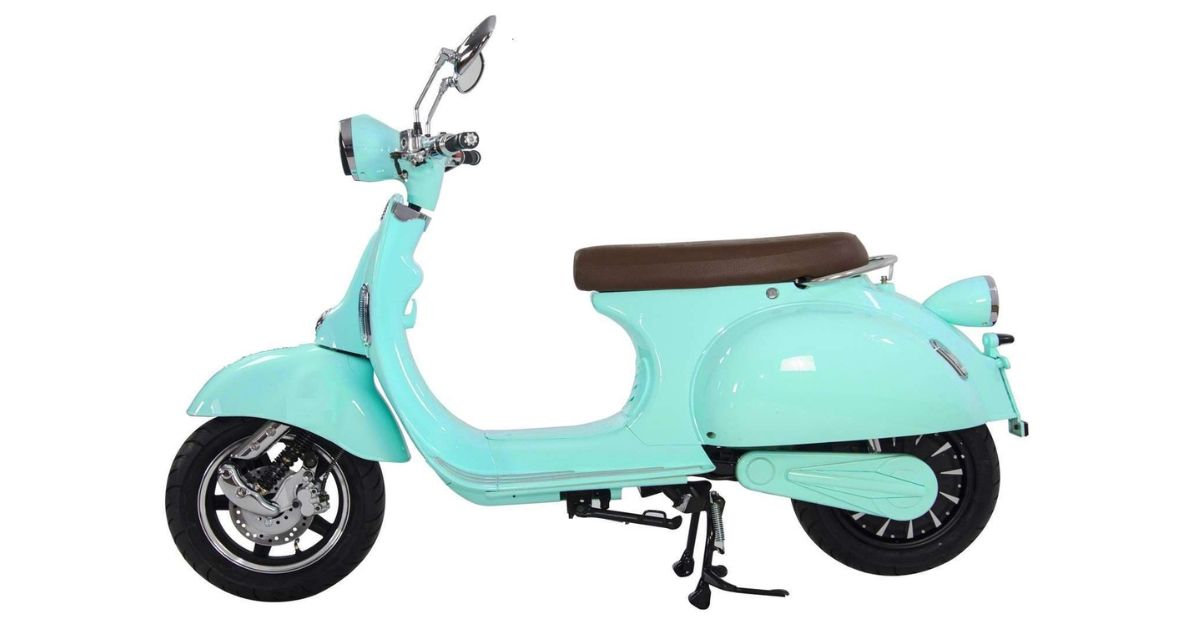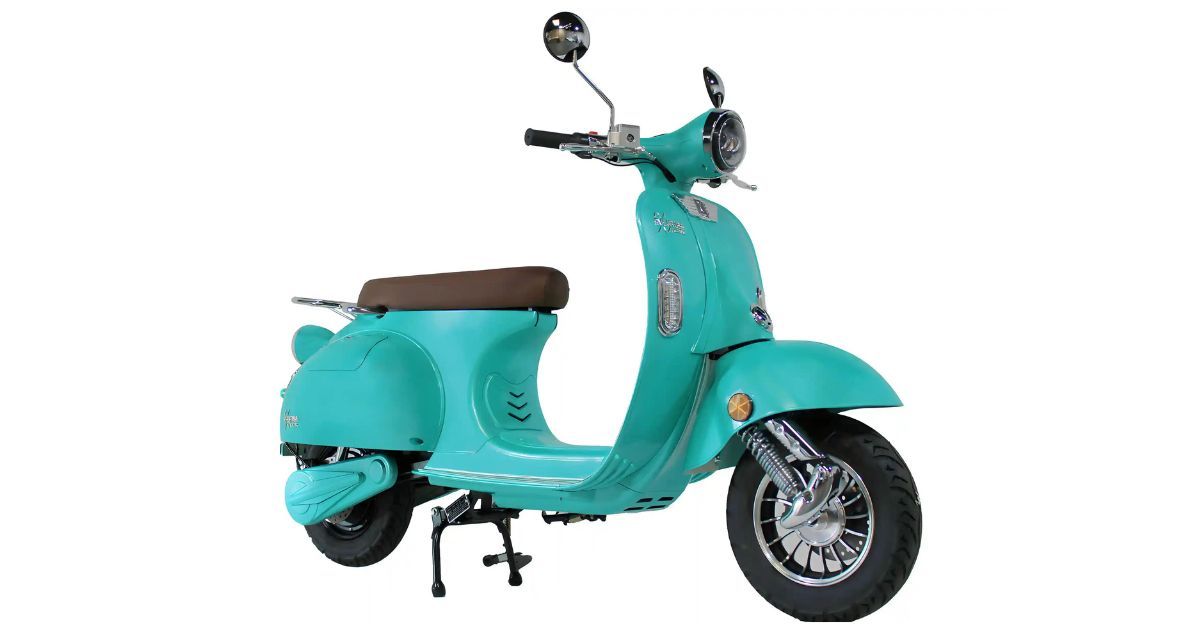 ---
10 Reasons to Buy the Aventura X
DOT (Department of Transportation) approved
Enough space for two riders
Very quiet when the motor is on
Eco-friendly: does not release dangerous gasses
Removable batteries
Available in multiple colors
Light weight makes it easy to control by riders of all age groups
Smart technology speedometer display
Comes almost 90% pre-assembled
Delivers a high range of mileage
3 Reasons Not to Buy the Aventura X
The plastic body is not deemed desirable by many riders.
The headlight is a bit feeble.
The scooter's suspension is inadequate for large potholes.
---
Reviews
Reviews of the Aventura X
Unbox & Review of the Most Stylish $2,995 Electric Moped/Escooter - Jimmy Chang and Andrew Nuntapreda
Aventura X gets its peppy power from a brushless DC motor, which gives you instant acceleration and will take you up to 30 miles per hour.
The Aventura X is a Stylish Budget Electric "Vespa" | Full Review - Andrew
The Aventura X is the classiest looking scooter in its class, and at first glance, the Aventura X looks just like the iconic Vespa scooter.