AWD Pro
Updated: September, 2023
Introducing the Meepo AWD Pro, a powerhouse of a longboard that promises an exhilarating ride for experienced riders. Whether you're a heavy rider or someone who loves tackling hills, the AWD Pro is designed to deliver maximum performance and unmatched thrill. With its impressive features and affordable price point, it's a board that's definitely worth considering. One standout feature of the AWD Pro is the addition of shredder trucks, which not only provide incredible comfort while riding but also ensure perfect balance while navigating gravel trails. No more worrying about losing control or feeling uncomfortable on rough terrain. Plus, with the regenerative braking system, the longevity of the rotors is improved, wear and tear is decreased, and the range is extended. It's an efficient and effective way to make the most out of your ride. The AWD Pro is equipped with four hub motors, collectively increasing power and significantly reducing noise levels. This means you can enjoy a quiet ride through the downtown streets without disturbing pedestrians or fellow riders. And with two integrated batteries, power provision is taken care of efficiently, allowing the board to reach maximum speed with ease. Weighing in at just 23 lbs, the AWD Pro is lightweight and portable, making it easy to carry around on hikes or store under a desk when commuting to work or school. The 100mm x 58mm wheel size is the perfect balance between maneuverability and stability, allowing you to navigate obstacles on the road while comfortably accommodating a weight capacity of 300 lbs. The inclusion of an M4 AWD remote enhances the overall experience by allowing riders to keep an eye on battery levels and ensuring great value for money. And speaking of money, the AWD Pro comes at an affordable price of around $849, making it a more budget-friendly option compared to other e-boards with similar powerful hub motors. Additionally, the board's 6-month warranty ensures easy parts replacement if needed. Like any product, the AWD Pro does have a few drawbacks. It's not waterproof, so caution is needed when riding in wet conditions or power washing the board. Cooling down the battery before charging is also required, adding some waiting time before and after rides. Additionally, the AWD Pro isn't suited for beginners due to its powerful motors, even at the lowest speed setting. Reviews from riders who have experienced the AWD Pro have been overwhelmingly positive. They describe it as a high-performance beast with exceptional acceleration and a sizzling top speed. It's a board that outperforms many others in its price range and is perfect for those seeking thrilling performance without unnecessary frills. In conclusion, the Meepo AWD Pro is the ideal board for experienced riders who crave an electrifying and fast-paced ride. Its powerful motor, comfortable design, and reasonable price make it a top contender in the e-board market. While it may not be suited for beginners or wet conditions, it's a choice that promises to deliver an unmatched level of excitement on every ride.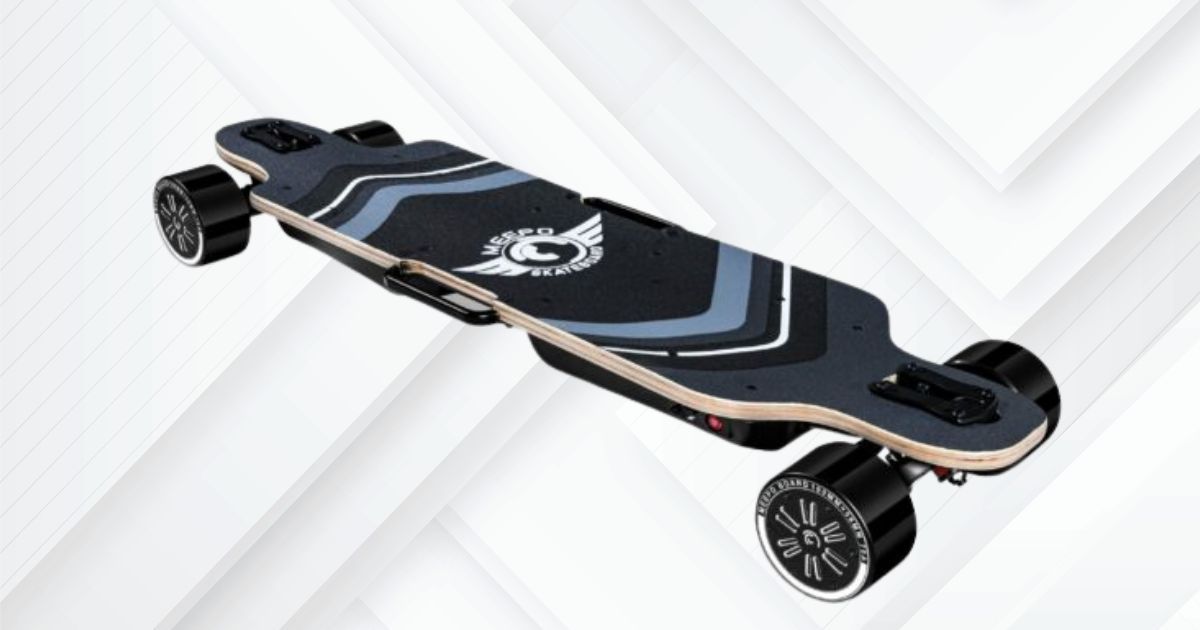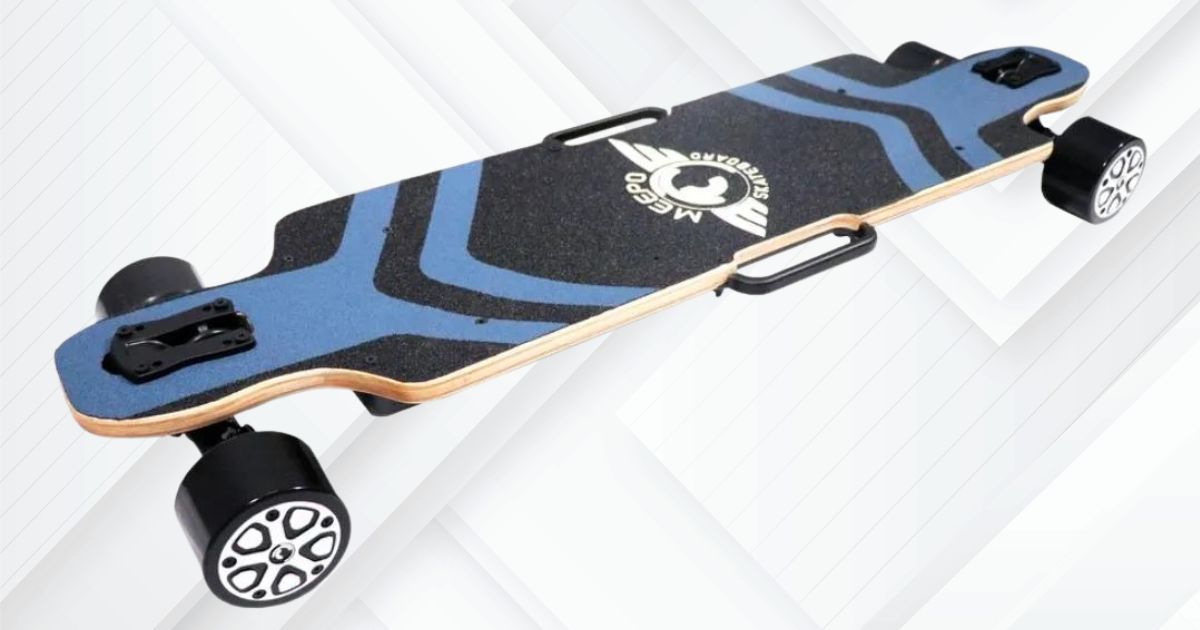 ---
11 Pros of Getting an AWD Pro
The addition of shredder trucks on the AWD Pro allows incredible comfort while riding and ensures perfect balance while moving on a gravel trail.
Regenerative braking in the AWD Pro longboard benefits the longevity of the rotors, decreases wear and tear, and improves the range extension.
The AWD Pro is equipped with four hub motors, which collectively increase the percentage of power while considerably dialing down the noise level so longboarders can enjoy a quiet ride downtown.
Two AWD Pro batteries are integrated into the longboard that efficiently takes care of the power provision, efficiently uses the charge, and allows the board to effectively reach maximum speed.
The AWD Pro weighs 23 lbs, making it easier to carry around to a hike uphill or store under a desk if used to commute to work or school.
The 100mm x 58mm wheel size of the AWD Pro is small enough to maneuver around obstacles on the road but sturdy enough to carry 300 lbs of weight easily.
The provision of an M4 AWD remote for the longboard effectively allows longboarders to keep an eye out for an empty battery tank, plus improves the value for money.
The AWD Pro longboard costs only around $849, which is sufficiently less than an average e-board with such a powerful hub motor.
The carry handles on the side of the AWD Pro longboard come in handy when traveling.
The longer length of the longboard ensures the rider is balanced well and does not feel cramped, which ultimately improves the performance of longboarding at high speeds.
The AWD Pro longboard has a 6-month warranty that allows easy parts replacement.
3 Cons of Getting an AWD Pro
The longboard isn't waterproof, so rain and power washing can damage batteries, motors, and ESC.
The battery of the AWD Pro needs to be cooled down before it can be charged, which means aside from the charging time, there must be a waiting period before plugging it in to charge after riding and sometime after it is charged before riding.
The AWD Pro longboard isn't suited for beginners. With such powerful motors, even the lowest speed may be too fast.
---
Bottom Line
The AWD Pro is a powerful, true-to-claim longboard that provides incredible acceleration on the road and uphill and can hold its own under heavy weight – even at high speeds. Plus, it is incredibly cost-effective. So even if you're a beginner skateboarder, the AWD Pro is perfect.
Reviews
Reviews of the AWD Pro
Meepo AWD Pro Full Review - Is It The King of the Gut? - John Paul
"The finished product is a high-performance beast with wicked acceleration and a sizzling top speed. The new AWD Pro's performance is unmatched at its price point. So, if you are an experienced rider looking for spectacular performance without all of the frills, this board is worth considering."
Meepo AWD Pro -
"The Meepo AWD Pro is an ideal board not only for heavy riders but anyone who wants a thrilling ride or has a lot of hills they need to tackle. Take this baby out for group rides, and you'll finally be able to keep up, if not outperform, many of the other riders there."