BBSHD BAFANG BBS02B 52/48V 1000W/750W/500W Electric Bike Conversion Kit
Updated: September, 2023
If you're like me, you love the freedom and convenience of riding an electric bike. But what if you already have a bike that you love and don't want to invest in a whole new electric bike? That's where the BBSHD Bafang BBS02B Electric Bike Conversion Kit comes in. Imagine this: you're cruising down a scenic path on your beloved bike, feeling the wind in your hair, when suddenly you hit a steep hill. Your legs start to strain, and the fun quickly turns into a struggle. But with the BBSHD Bafang Electric Bike Conversion Kit, you can transform your ordinary bike into a powerful eBike that effortlessly tackles even the steepest inclines. We at Ride Review have scoured the web to bring you the most comprehensive overview of this conversion kit. Let's dig in. Compatibility is key when it comes to electric bike conversion kits, and the BBSHD Bafang BBS02B shines in this area. Reviews mention that it is highly compatible with various bike types, including mountain bikes and road bikes. So regardless of the style of bike you have, chances are this kit will work for you. Performance is another strong suit of the BBSHD Bafang BBS02B. Multiple reviews rave about its excellent driving performance, providing a smooth and powerful ride. Whether you're using it for commuting, leisurely rides, or even tackling off-road trails, this conversion kit delivers a more enjoyable and effortless biking experience. Installation can be a daunting task, but fear not, because the BBSHD Bafang BBS02B is known for its easy installation process. The kit comes with all the necessary tools and instructions, ensuring that even those with limited mechanical knowledge can successfully transform their bike into an eBike. Let's talk about the battery. One of the great benefits of this conversion kit is that it includes a battery with a charger. This means you don't have to worry about sourcing a compatible battery separately, as it's conveniently included in the package. Reviews also praise the battery's longevity and reliability, providing ample power for your rides. Now, onto the not-so-great aspects. Some reviewers mention a delivery time of up to 10 days in the US. So if you're itching to get your hands on this conversion kit, keep in mind that there might be a slight wait involved. While the kit is advertised as waterproof, it's advisable to avoid heavy rain or submerging the bike in water. Additionally, humidity can potentially damage the components, so it's best to take precautions and store your eBike in a dry environment. In conclusion, the BBSHD Bafang BBS02B Electric Bike Conversion Kit is a versatile and high-performing solution for those who want to turn their existing bike into an eBike. With wide compatibility, excellent driving performance, and an easy installation process, it's a reliable choice for biking enthusiasts looking to enhance their rides. Just make sure to avoid heavy rain and keep the kit away from excessive humidity. Happy riding!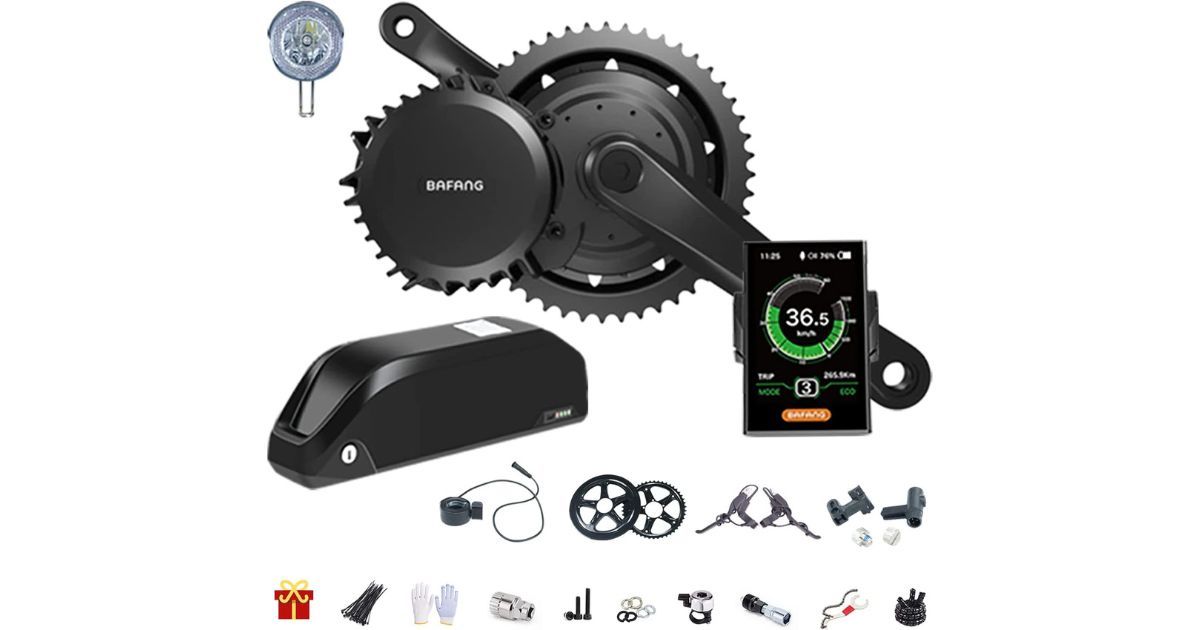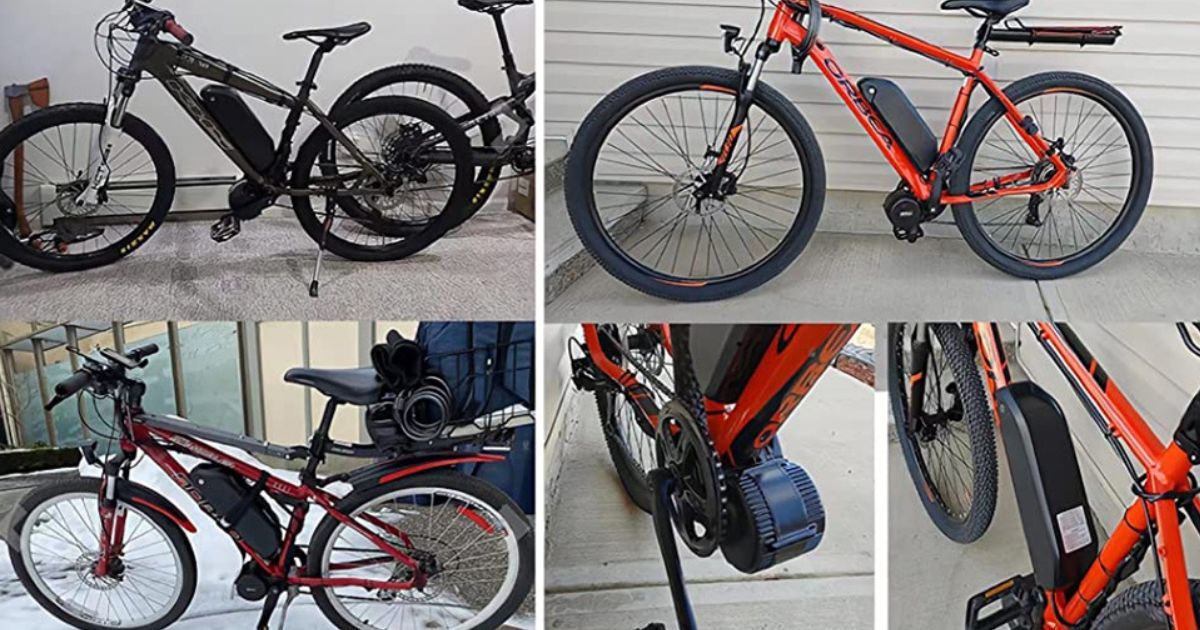 ---
5 Reasons to Buy the Bafang 1000W 750W 500W Mid Drive Kit
Wide compatibility
Excellent driving performance
Easy installation
Battery available with charger
Includes all installation tools
3 Reasons Not to Buy the Bafang 1000W 750W 500W Mid Drive Kit
Up to 10 days delivery time in the US
Waterproof but advisable to avoid heavy rain
Can be damaged by humidity
---
Bottom Line
The  Bafang 1000W 750W 500W Mid Drive Kit covers all the bases when it comes to versatility and usability. The product comes with multiple attachments and accessories to make it suitable for multiple bike types and use cases. This is a great choice if you are prepared to wait a bit longer for delivery.
Reviews
Reviews of the BBSHD BAFANG BBS02B 52/48V 1000W/750W/500W Electric Bike Conversion Kit
BAFANG 750W Mid Drive Kit, BBS03 BBS02 1000W 750W 500W Ebike Conversion Motor Kits with LCD Display Electric Bike Conversion Kit - Publishing Team
Highly compatible with mountain bikes, road bikes, and so on.
Dillenger Bafang Mid Drive Electric Bike Kit Review Part 2: Ride & Range Test [VIDEO] - Pete
Overall, this Bafang mid-drive kit is one of the more refined systems that can be installed on almost any bike
Subscribe to Ride Review
Sign up for free for the Ride Review Newsletter - the world's largest newsletter about small electric vehicles - and have chances to win our electric bike and scooter giveaways. Trusted by over 60,000 riders around the world.
No, thank you.