Breeze II
Updated: September, 2023
I love the feeling of carving through the streets on an electric skateboard. It's a thrilling and liberating experience that I just can't get enough of. That's why I am always on the lookout for the perfect electric skateboard to add to my collection. Recently, I came across the Skatebolt Breeze II, and let me tell you, this board does not disappoint. The first thing that caught my attention about the Breeze II is its sleek and durable design. With 11 layers of slim bamboo and glass fiber, this board is not only lightweight but also built to last. It's the kind of board that can handle years of intense riding without showing any signs of wear and tear. But it's not just its durability that sets the Breeze II apart. This board is also packed with impressive features. The 30Q lithium battery provides a range of 11 miles, which is more than enough for a satisfying ride. And if speed is what you're after, you'll be pleased to know that the Breeze II doesn't disappoint in that department either. With four speed modes, including a high mode that can reach a top speed of 30 mph, you'll be flying down the streets in no time. Safety is always a concern when it comes to riding electric skateboards, but the Breeze II has got you covered. Equipped with a taillight, this board ensures maximum visibility, especially at night. Plus, the 100mm PU wheels provide a stable and secure ride on both smooth asphalt and rough terrains. One of the standout features of the Breeze II is its powerful motors. with a combined power output of 900W, this board can handle steep climbs with ease. Whether you're tackling hills or simply cruising on the flats, the Breeze II has the power to get you where you need to go. In terms of accessories, the Breeze II comes with everything you need to get started. From an extra pair of wheel replacement sleeves to a remote and charger, this package has it all. Plus, with a six-month warranty that covers any defects or issues, you can ride with peace of mind knowing that Skatebolt has your back. Of course, no product is perfect, and the Breeze II does have a couple of minor drawbacks. Some riders have reported a slight wobble on tough terrain, but this can easily be mitigated by wearing a sturdy helmet. Additionally, the rear brake light may make some noise due to wind drag, but it's a minor inconvenience that doesn't detract from the overall performance of the board. Overall, I am thoroughly impressed with the Skatebolt Breeze II. It's a powerful and durable electric skateboard that delivers an exhilarating ride. Whether you're a seasoned rider or a beginner looking to get started, the Breeze II has something to offer. So why wait? Get out there and experience the thrill of riding the Breeze II for yourself.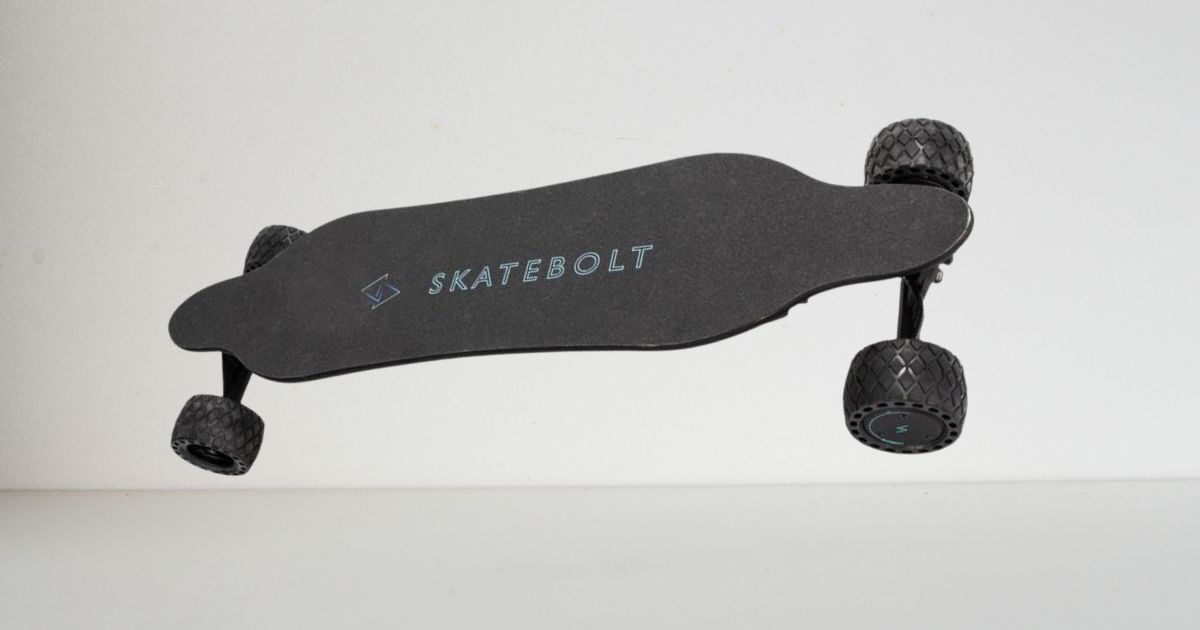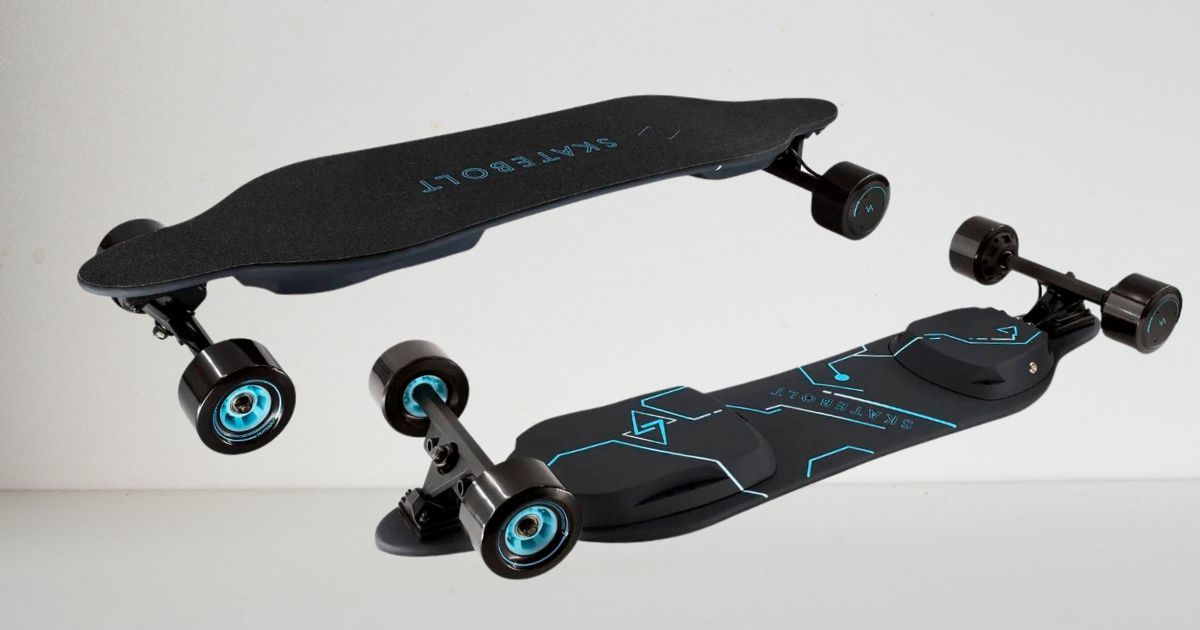 ---
10 Reasons to Buy a Skatebolt Breeze 2
The e-board features 11 layers of slim bamboo and glass fiber that enhances lightweight durability and guarantees a lifespan of over 5 years.
The Skatebolt Breeze 2 is fitted with a 30Q lithium battery that packs 6000mAh and runs for 12 to 16 miles on a full charge.
Speaking of miles, the Skatebolt Breeze 2 has a range of 11 miles, or 18 km, which is better than the average longboard's range.
Advertised as the fastest electric longboard, it features four modes of speed where the low mode runs at 7.2 mph, the medium mode reaches 17.4mph, the high mode hits a top speed of 30 mph, and the pro mode enables faster acceleration.
The Skatebolt Breeze 2 is equipped with two motors that equal 900W and allow the longboarder to safely ride up steep climbs, up to 30°.
The e-board features a taillight that maximizes the safety of the rider by increasing visibility at night time.
With a weight of only 20.5 lbs, the Skatebolt Breeze 2 is easy to carry uphill and travel with for longboarding adventures.
The 100mm PU wheels enhance the rider's feeling of safety and ensure durability on hard asphalt as well as tough terrains.
The Skatebolt Breeze 2 package comes with a Breeze II longboard, an extra 90mm pair of wheel replacement sleeves, a remote, and a charger. It also includes a manual and hex key Allen wrench for easy setup.
The Skatebolt Breeze 2 offers a warranty of six months which includes battery defects, motor problems, motherboard issues, remote control ineffectiveness, etc. It does not include external damages.
3 Reasons Not to Buy a Skatebolt Breeze 2
Though it is wonderfully balanced, the Skatebolt Breeze 2 may wobble on tough terrain, so the user will need a sturdy helmet while riding it.
The rear brake light may become noisy with the wind drag.
Beginners may have trouble with the speed modes; the low mode acceleration is also faster than one would think.
---
Bottom Line
Summing things up, we can safely say that the Skatebolt Breeze 2 is an all-in-one electric skateboard combining clever innovation and great value. With excellent battery life and a smooth, stable ride, this longboard will fulfill all your asphalt adventures.
Reviews
Reviews of the Breeze II
FAST Budget Board - Skatebolt Breeze 2 Electric Skateboard Review - Ronnie Sarmiento
"The trucks are wider than any electric skateboard I've ridden before, and because of that, they're really, really stable…I think the Breeze 2 is a great value." 
Skatebolt Breeze II Review -
"The Skatebolt Breeze II is undeniably one of the faster electric skateboards we have tested, delivering some of the better results we have seen in both our top speed and acceleration tests."
Subscribe to Ride Review
Sign up for free for the Ride Review Newsletter - the world's largest newsletter about small electric vehicles - and have chances to win our electric bike and scooter giveaways. Trusted by over 60,000 riders around the world.
No, thank you.