Brooks England Cambium C17 Saddle
Updated: August, 2023
The Cambium C17 offers a great alternative if you find traditional leather saddles uncomfortable or impractical. The saddle's innovative materials and thoughtful design provide a comfortable and durable option for a wide range of riders. Whether you're a seasoned cyclist, a daily commuter, or a weekend adventurer, the Cambium C17 promises a reliable and comfortable ride.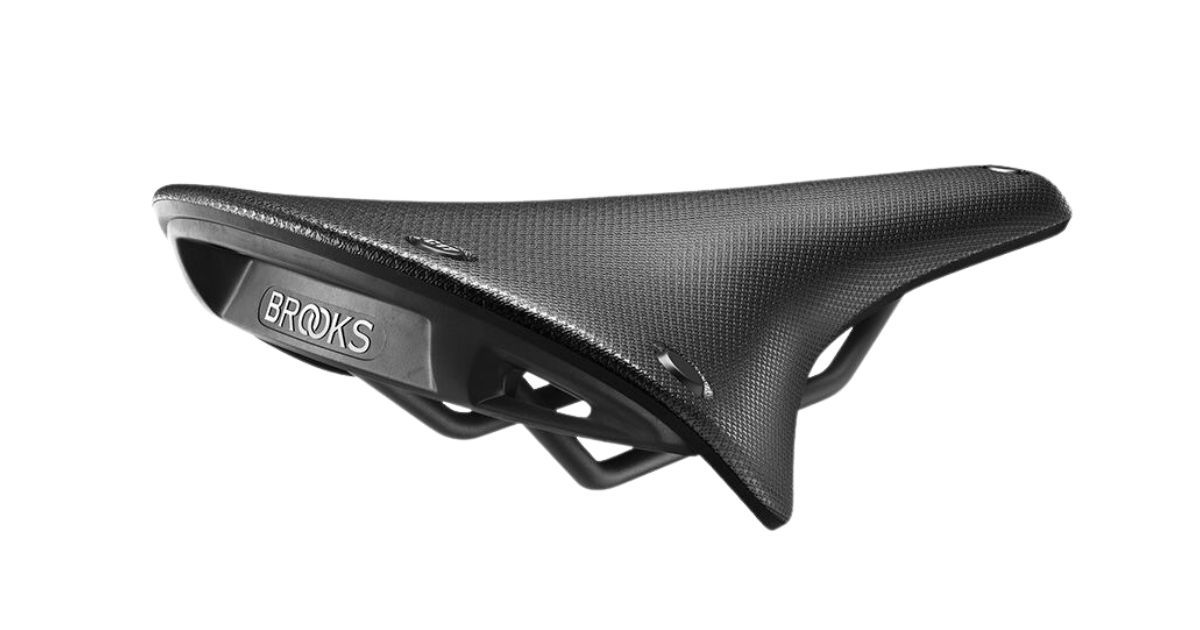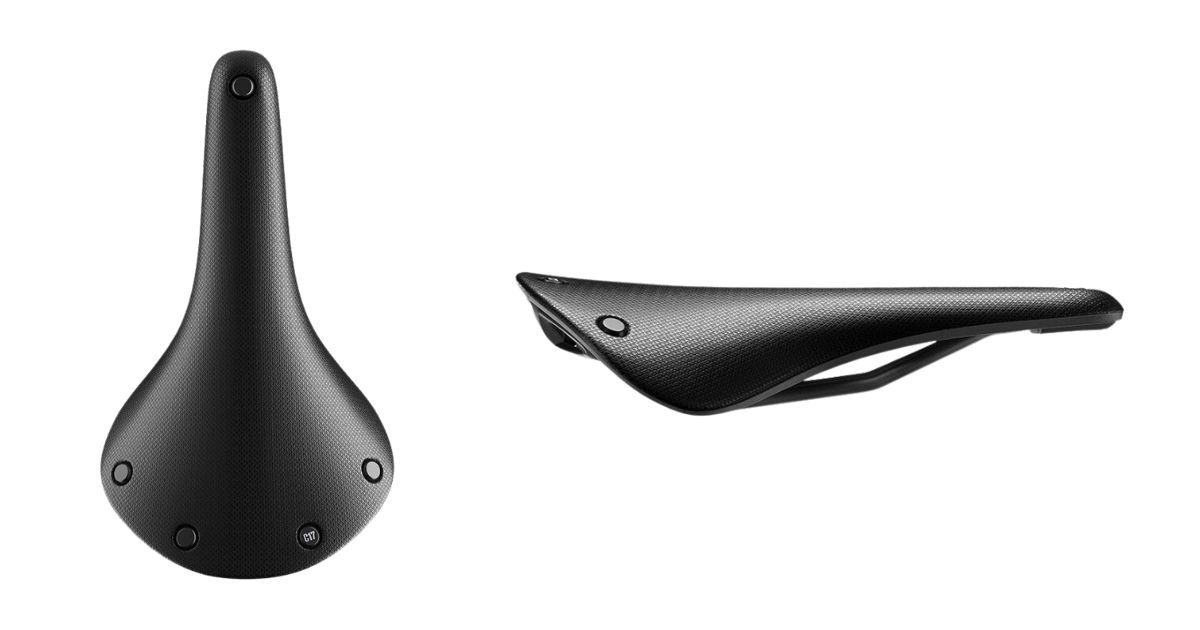 ---
15 Reasons to Buy the Brooks England Cambium C17 Saddle
Versatile comfort for various riding positions.
Innovative, stylish design with all-day comfort.
Weatherproof for all-weather cycling.
Exceptional flexibility for stability on rough surfaces.
Ideal for endurance, touring, and commuting bikes.
Offers a perfect balance of performance and aesthetics.
Matching bar tape is available for style consistency.
Bag loops on the rear frame for additional practicality.
Wide variety of options—different colors, slot versions, and rail material.
Suitable for all pelvis widths and genders.
Instant comfort with fluid mobility for various surfaces.
Fabric provides optimal grip without causing sweatiness.
Exceptional durability with thousands of miles of wear resistance.
High-quality construction ensures no creaking or frame separation.
Adaptive support reduces the potential for chafing during pedaling.
3 Reasons Not to Buy the Brooks England Cambium C17 Saddle
Heavier compared to some alternatives.
Higher price point.
May not meet the specific needs of pure racers due to its design.
---
Bottom Line
The Cambium C17 is a top pick for comfort and style, despite being a bit heavy and pricey. It might not be for racers, but for everyday riders and commuters, it's a great fit. This saddle delivers where it counts—durable, comfortable, and ready for any weather.
Reviews
Reviews of the Brooks England Cambium C17 Saddle
Brooks Cambium C17 saddle - John Stevenson
This is the most immediately and enduringly comfortable saddle I've ever used. If you value comfort over weight, then the Brooks Cambium C17 should be on your list of saddles you must try, and soon.
Brooks C17 Cambium All Weather saddle review - Guy Kesteven
Heavy but smoothly supportive comfort and timeless style like no other saddle.
Subscribe to Ride Review
Sign up for free for the Ride Review Newsletter - the world's largest newsletter about small electric vehicles - and have chances to win our electric bike and scooter giveaways. Trusted by over 60,000 riders around the world.
No, thank you.