Catrike ECAT Expedition
Updated: September, 2023
At Ride Review, we pride ourselves in finding the perfect micromobility vehicles for our readers. We meticulously research and analyze the specs and reviews to ensure that we're providing thorough and accurate recommendations. Today, we're excited to introduce you to the Catrike eCAT Expedition, a trike that offers a sense of freedom and adventure. Picture this: you're cruising down a scenic path, the wind in your hair, and the sun on your face. You feel the thrill of the open road, but with the added comfort and stability of a three-wheeled vehicle. This is the experience that the Catrike eCAT Expedition delivers. One of the standout features of the eCAT Expedition is its well-built and highly adjustable design. It allows for easy customization to ensure a comfortable and ergonomic riding position. Whether you're tall or short, this trike can accommodate your needs. And when you're not out exploring, the foldable design makes storage and transportation a breeze. Riders have consistently praised the fun ride quality of the eCAT Expedition. The combination of a comfortable seating position and precise handling makes every journey enjoyable. Whether you're embarking on a leisurely cruise through the neighborhood or tackling a more challenging trail, this trike will deliver an exhilarating ride. Another feature that sets the eCAT Expedition apart is its excellent chain handling. This ensures smooth and efficient pedaling, allowing you to make the most of your riding experience. And with the powerful Bosch Active Line Plus motor providing reliable power assistance, you can tackle hills and longer distances with ease. The Catrike eCAT Expedition comes equipped with additional features such as a headlight and fenders, adding convenience and practicality to your rides. These touches demonstrate the thoughtfulness put into every aspect of this exceptional trike. In our extensive search for cons in the various reviews, we couldn't find any reasons not to buy the eCAT Expedition. Its combination of well-built design, adjustability, fun ride quality, and powerful motor make it a truly outstanding choice. So, whether you're a seasoned rider or new to the world of micromobility vehicles, we at Ride Review are confident that the Catrike eCAT Expedition will exceed your expectations. Embrace the sense of freedom that comes with taking the path less traveled and enjoy the thrill of the open road on this exceptional trike.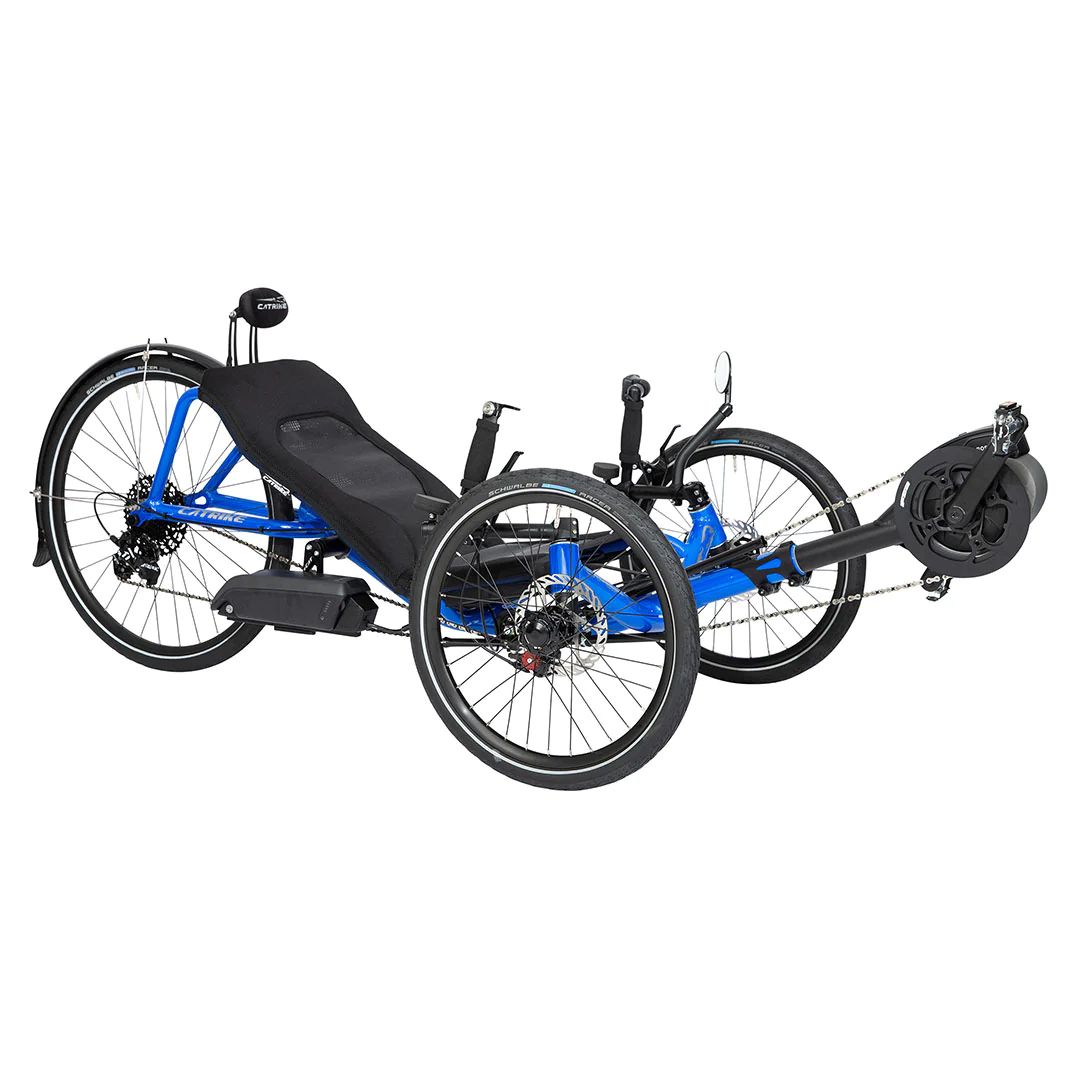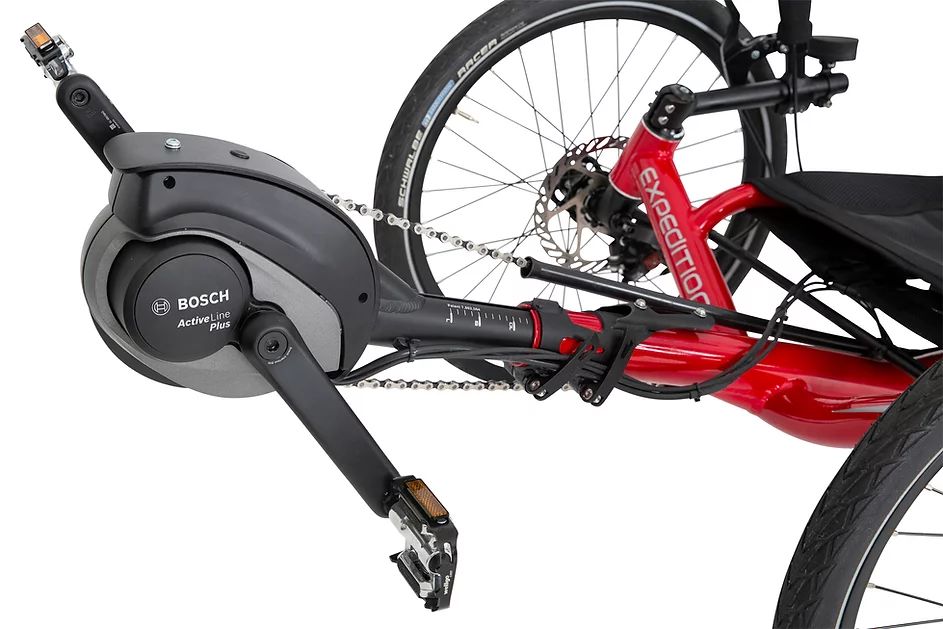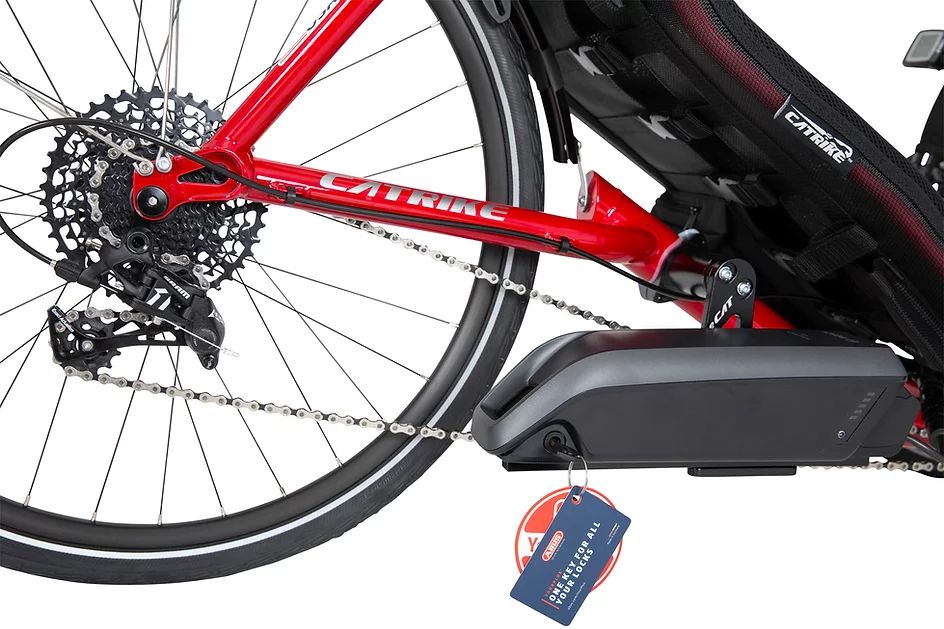 ---
7 Reasons to Buy the Catrike ECAT Expedition
Well-built and highly adjustable trike
Foldable design for easy storage and transportation
Fun ride quality
Telescoping boom for customizable positioning
Comfortable seating for a pleasant riding experience
Excellent chain handling for smooth and efficient pedaling
Bosch Active Line Plus motor provides reliable power assistance
1 Reasons Not to Buy the Catrike ECAT Expedition
No reasons not to buy were mentioned in the review.
---
Bottom Line
The Catrike ECAT Expedition is a top-notch trike that offers exceptional build quality, customizable features, and a fun ride experience. With its foldable design and comfortable seating, it ensures a pleasant and convenient ride. The smooth and efficient pedaling, along with reliable power assistance from the Bosch Active Line Plus motor, make it a fantastic option for those seeking a reliable micromobility vehicle.
Reviews
Reviews of the Catrike ECAT Expedition
Bike Review: Catrike ECat Trail -
The review discusses the Catrike eCat Trail, a well-built, highly adjustable, and foldable trike with a fun ride quality. It boasts an array of attractive features, including a telescoping boom, comfortable seating, excellent chain handling, and a Bosch Active Line Plus motor.
Subscribe to Ride Review
Sign up for free for the Ride Review Newsletter - the world's largest newsletter about small electric vehicles - and have chances to win our electric bike and scooter giveaways. Trusted by over 60,000 riders around the world.
No, thank you.