Damon Hypersport
Updated: September, 2023
I recently came across a fascinating electric bike that has been generating quite a buzz in the cycling community - the Damon Hypersport. This sleek and innovative two-wheeled vehicle has been hailed as the most advanced electric bike on the market. Intrigued by the hype, I delved deep into the world of reviews to get a comprehensive understanding of what the Damon Hypersport has to offer. One of the standout features of the Damon Hypersport is its predictive AI safety technology. Equipped with a variety of non-visual sensors, this bike uses advanced algorithms to anticipate and react to potential hazards on the road. It's like having a personal co-pilot guiding you through your journey, ensuring maximum safety. Speed enthusiasts will be thrilled to know that the Damon Hypersport does not compromise on performance. With its impressive top speeds of 200 mph, this electric bike is truly a force to be reckoned with. Additionally, its quick charge battery provides ample range, allowing riders to cover extensive distances without worrying about running out of power. In fact, the Hypersport can go up to 200 miles on a full charge, making it suitable for both local commutes and longer rides between cities. The design of the Damon Hypersport is as innovative as its technology. This eBike boasts a sleek and modern aesthetic that is sure to turn heads wherever you go. Its variable riding modes allow riders to adapt to their surroundings and riding preferences, making for a customizable and comfortable experience. While the reviews are overwhelmingly positive, there are a few drawbacks worth mentioning. Firstly, the Damon Hypersport has long wait times, with the bike being sold out until at least 2024. This could be frustrating for those eager to get their hands on this cutting-edge vehicle. Additionally, being a new company in the market, there is the possibility of unexpected production issues. Lastly, the Hypersport comes with an ultra-premium price tag, which may deter some potential buyers. Overall, the Damon Hypersport is a game-changer in the world of electric bikes. Its advanced safety features, impressive speed, and sleek design make it a top contender in its category. Although it comes with some minor caveats, we at Ride Review believe that the Damon Hypersport is well worth the consideration of any eBike enthusiast.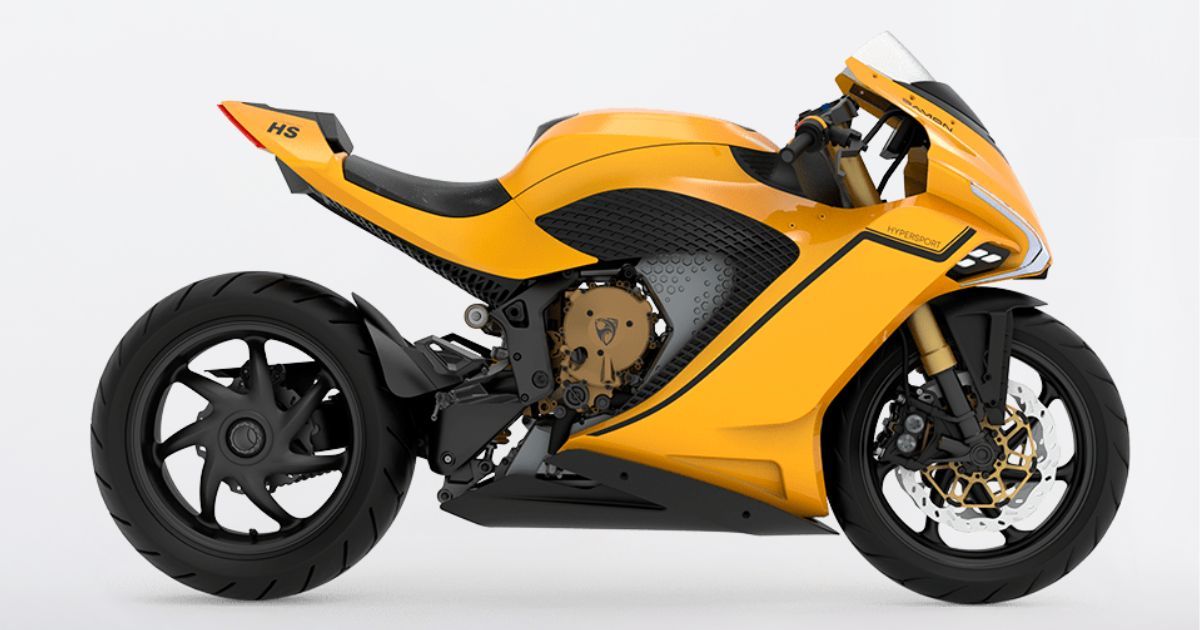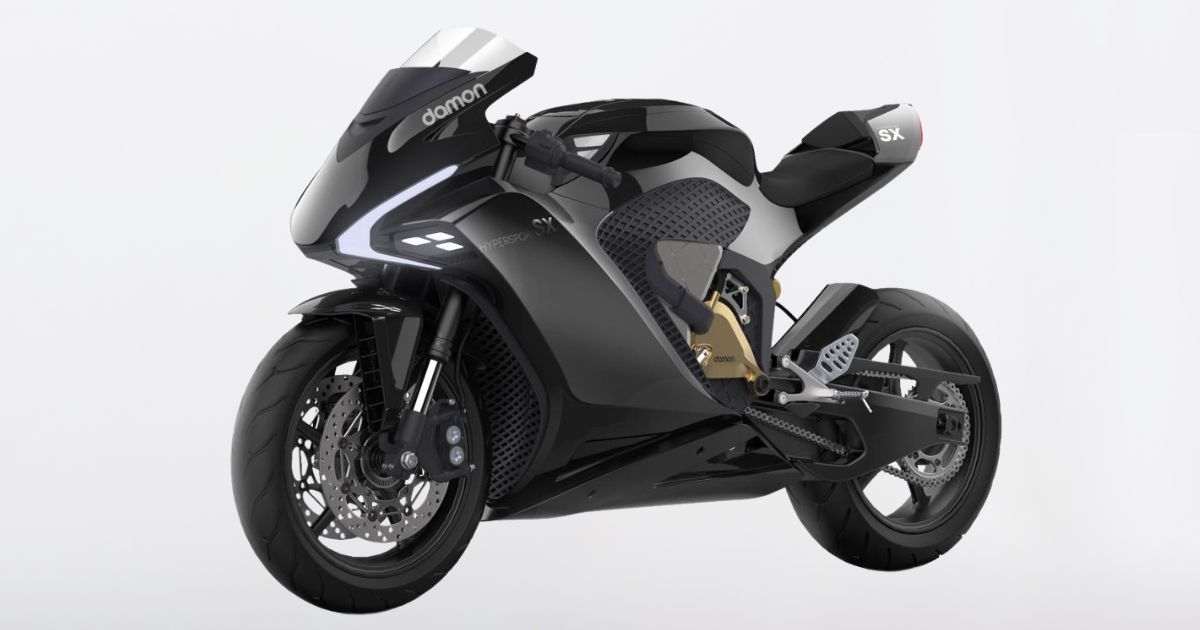 ---
10 Reasons to Buy the Damon Hypersport
Predictive AI safety tech
Extremely fast
Innovative and sleek design
Most advanced 2-wheeled EV on the market
Variable riding modes
Tons of miles of range
Non-visual sensors
Highway miles equivalent to city miles
Quick charge battery
Regenerative brakes
3 Reasons not to Buy the Damon Hypersport
Long wait times (sold out until at least 2024)
A new company could be exposed to unexpected production issues
Ultra-premium price tag
---
Bottom Line
The Damon Hypersport is going to become the most advanced e-bike in the world when it launches next year. The technology is nothing short of revolutionary and if you can get your hands on one, you definitely should.
Reviews
Reviews of the Damon Hypersport
Damon HyperSport all-electric sport bike has a 200-mile range & 360º warnings - Mark Gulino
The Damon HyperSport eBike can go as far as 200 miles per full charge. This is effective for both local commutes and longer rides between cities.
Test Ride A Damon Motorcycles Electric Hypersport In 2021 - Byron Wilson
It boasts impressive top speeds (200 mph) and 200 miles to the charge. It also has an innovative new CoPilot electronics package that utilizes a bevy of sensors and indicators to track objects nearby in relation to your speed and direction
Subscribe to Ride Review
Sign up for free for the Ride Review Newsletter - the world's largest newsletter about small electric vehicles - and have chances to win our electric bike and scooter giveaways. Trusted by over 60,000 riders around the world.
No, thank you.