DAWAY A14 Loud Electric Bike Horn
Updated: September, 2023
As eBike enthusiasts, we at Ride Review understand the importance of safety on the road. That's why we've scoured the web, diving into reviews, to find the perfect accessory to keep you noticed and audible on your rides. Enter the DAWAY A14 Loud Electric Bike Horn. Picture this: you're cruising down a busy street, surrounded by traffic and pedestrians. Suddenly, a car veers a little too close for comfort. You need a way to make your presence known without compromising your safety. The DAWAY A14 Loud Electric Bike Horn provides the solution. With an impressive 110dB sound, this extra-loud horn is designed with your safety in mind. It cuts through the noise of busy streets, ensuring that drivers and pedestrians alike are aware of your presence. No more worrying about being overlooked or unseen. But the features don't stop there. The DAWAY A14 offers five different sound modes, allowing you to choose the tone that suits you best. Whether you want a classic horn sound or a unique melody, this horn has you covered. Convenience is key, and the DAWAY A14 understands that. It comes with a separate switch, making it easy to toggle the horn on and off without fumbling or compromising your grip on the handlebars. Plus, the horn is energy-efficient, so you don't have to worry about draining your eBike's battery. Installation is a breeze with the universal stand included. No matter the type of bike you ride, whether it be a mountain bike, road bike, or a trusty everyday bike, the DAWAY A14's stand will fit perfectly, ensuring a secure attachment. While the DAWAY A14 comes with many advantages, there are a few drawbacks to consider. Firstly, the horn is not entirely waterproof, so it's essential to protect it during rainy rides. Additionally, the horn is made of plastic, which may affect its durability over time. Some users have also reported a decrease in sound quality after extended use. Overall, the DAWAY A14 Loud Electric Bike Horn has proven itself to be a reliable safety accessory for eBike riders seeking an audible presence on the road. Its high decibel rating, customizable sound modes, and convenient switch make it a standout choice. Just remember to protect it from the rain and handle it with care to ensure its longevity. So, if you're looking for that extra peace of mind and want to be noticed and heard during your rides, the DAWAY A14 Loud Electric Bike Horn might just be the accessory you've been searching for. Stay safe, ride on, and let your presence be known.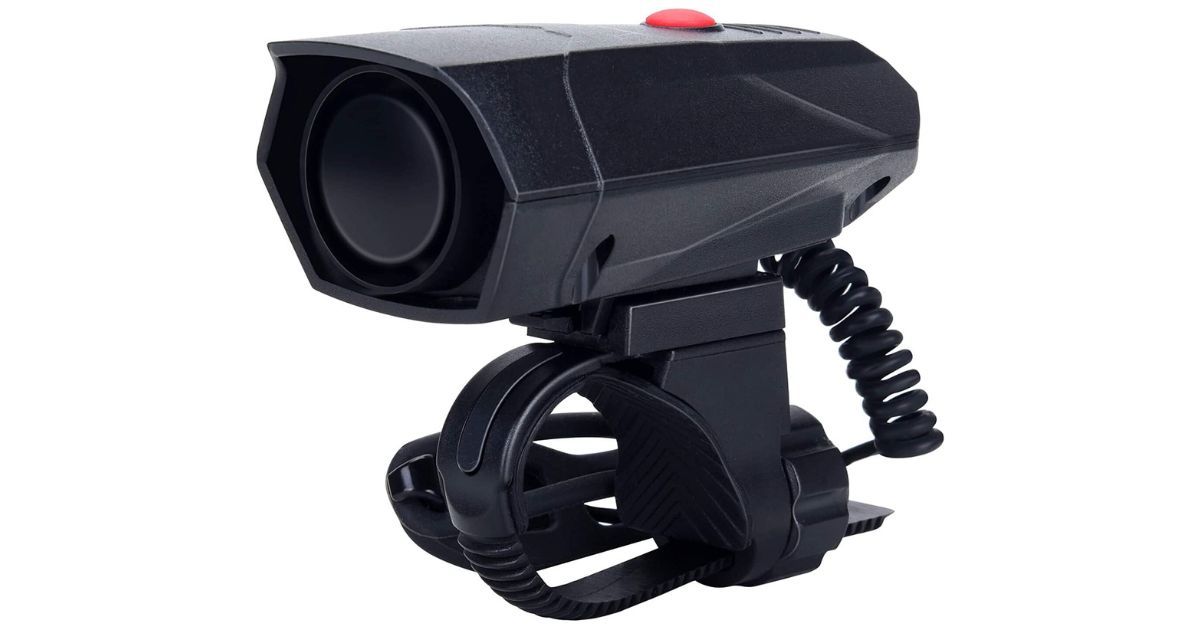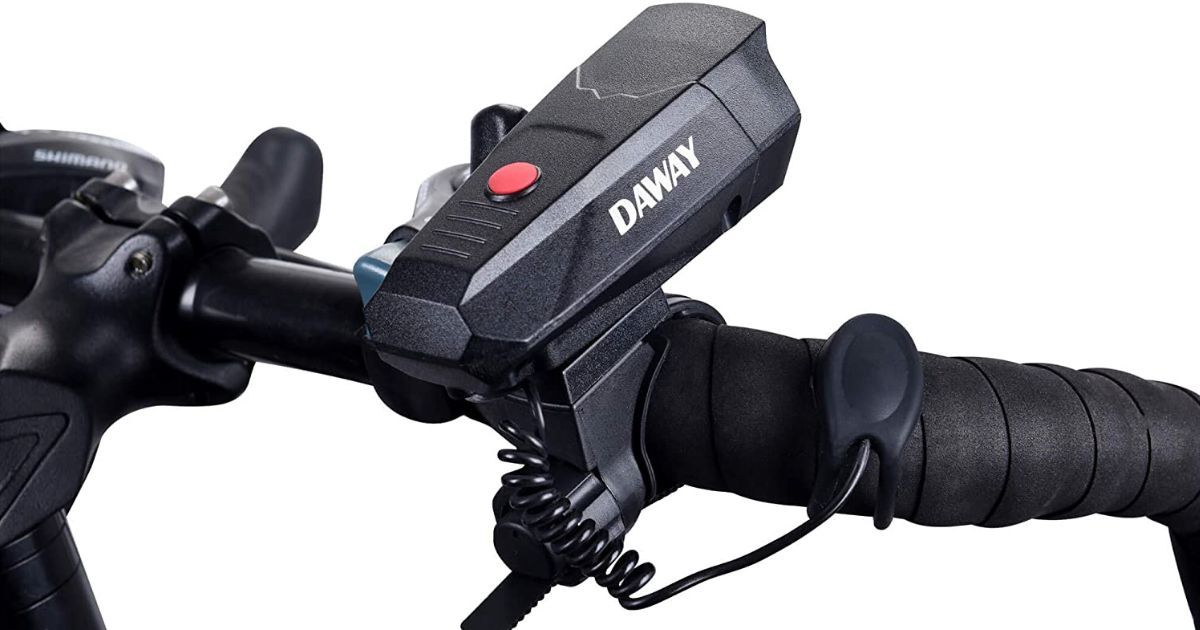 ---
5 Reasons to Buy the Daway A14 Loud Electric Bike Horn
You can use this extra-loud horn when riding in traffic to make yourself more noticeable.
There are five different sound modes you can choose from.
The horn has a separate switch that makes using it even more convenient.
The horn is energy-efficient.
You can use the universal stand to attach the horn to any bike.
3 Reasons Not to Buy the Daway A14 Loud Electric Bike Horn
The horn is not entirely waterproof, so you must still protect it when riding in the rain.
Considering that the horn is made of plastic, it might not be very durable.
The quality of the horn's sound might decrease over time.
---
Bottom Line
The DAWAY A14 loud electric bike horn might not be the best, but it is still an excellent option for bikers looking for an affordable horn. It has great features that you will love after you start using it!
Reviews
Reviews of the DAWAY A14 Loud Electric Bike Horn
11 Best Bike Horns For Your Safety On Road In 2023 - Tikendrajit Pegu
With 110dB, the loud horn can keep you safe even on noisy streets and busy roads with pedestrians around you.
Best Bike Horns in 2022 - George Geyer
This horn is designed to help drivers sense your presence when you're on the road.
Subscribe to Ride Review
Sign up for free for the Ride Review Newsletter - the world's largest newsletter about small electric vehicles - and have chances to win our electric bike and scooter giveaways. Trusted by over 60,000 riders around the world.
No, thank you.