Deer Ebike SUV
Updated: September, 2023
I recently came across the Deer Ebike SUV, and let me tell you, it's a beast of a ride. This electric bike from Magicycle has been praised for its off-road capabilities and impressive features that make it a great choice for adventurous riders looking to conquer any terrain. One standout feature of the Deer Ebike SUV is its hydraulic coil, which absorbs bumpy terrain and provides a comfortable ride. This is especially important when riding off-road, where the terrain can be unpredictable. Plus, the 7-speed gear set prevents ghost pedaling, ensuring a smoother and more enjoyable ride. Another feature that sets the Deer Ebike SUV apart is its cruise control. This feature is not only easy to use but also adds a fun element to long or scenic commutes. And speaking of commutes, the LCD system on this bike is highly programmable and displays important information like battery life. You can even set speed limits to suit your preferences. One major advantage of the Deer Ebike SUV is its puncture-proof tires. These tires provide an extra layer of security, so you can confidently tackle rough terrain without worrying about flats. Adjustability is also a key feature of the Deer Ebike SUV. It is suitable and adjustable for riders of varying heights between 5'5" and 6'8", making it accessible for a wide range of people. However, it's important to note that the Deer Ebike SUV may not be the most practical choice for urban commuters. Its size and power make it more geared towards off-road adventures rather than navigating busy city streets. Additionally, the step-through model of this bike requires a thicker and heavier frame, limiting its versatility for more adventurous riders. Overall, the Deer Ebike SUV from Magicycle combines a host of impressive features to create an ultra-capable off-road machine. While it may not be the ideal choice for urban commuting, its versatility, comfort, and value make it a compelling option for riders looking to tackle any terrain.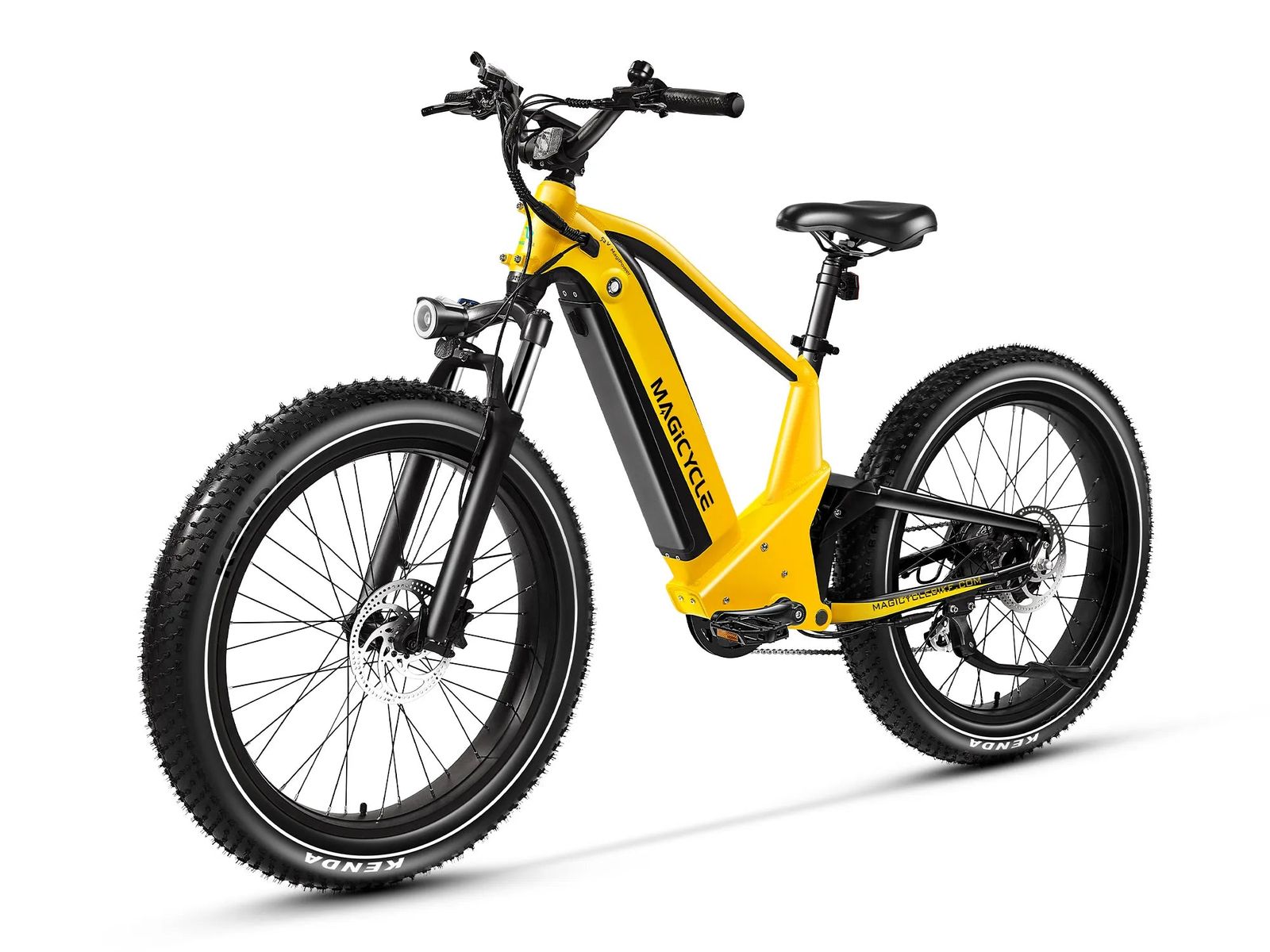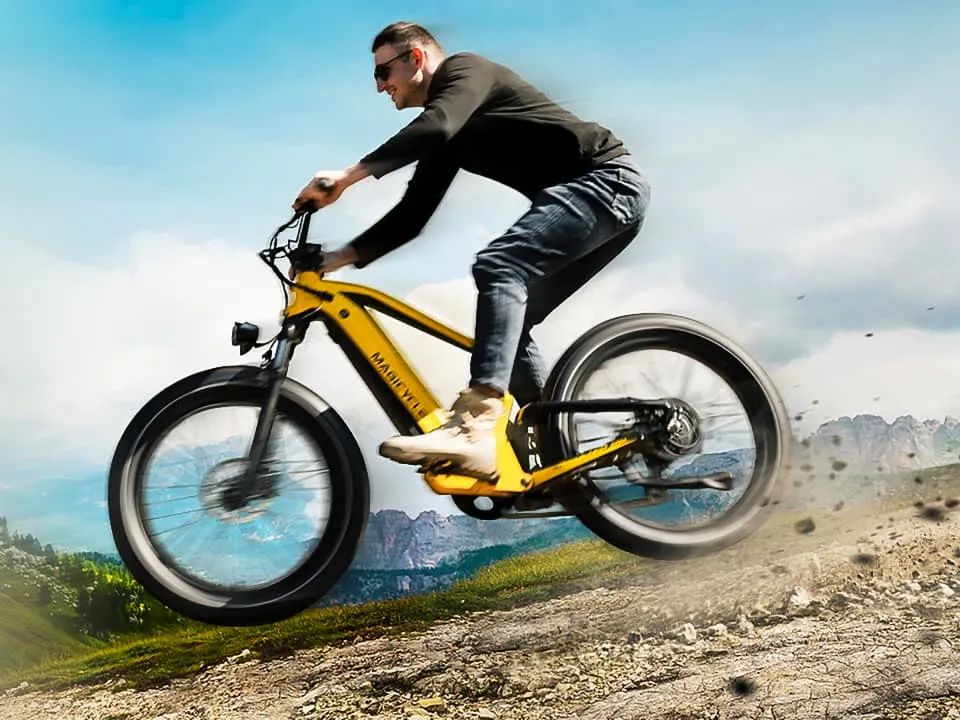 ---
6 Reasons to Buy the Deer Ebike SUV
Hydraulic coil absorbs bumpy terrain making off-road rides more comfortable
7-Speed gear set prevents ghost pedaling, offering a smoother, more enjoyable ride
Cruise control is easy and fun to use, especially for long or scenic commutes
The LCD system colorfully displays info like battery life and is programmable for settings like speed limits
Puncture proof tires provide an extra layer of security
Suitable and adjustable for riders of varying heights between 5'5 and 6'8
2 Reasons Not to Buy the Deer Ebike SUV
Though geared towards all riders, the model may be  less practical for an urban commuter, given its size and power.
The step-through model requires a thicker, heavier frame, limiting some versatility in its uses for more adventurous riders
---
Reviews
Reviews of the Deer Ebike SUV
Magicycle Deer Review - A Full-Suspension SUV Electric ... -
The Magicycle Deer is an electric bike providing efficient and eco-friendly transportation. With a host of features such as a high-torque electric motor, a range of up to 80 miles on a single charge, hydraulic brakes, and a 7-speed gearing system, it offers a great riding experience. Despite being heavy and not easily portable, it's versatile to tackle any terrain and provides good value for its price.
eBike SUV, The Magicycle Deer Dual Suspension Step-through Fat Tire Adventure [Sponsored] -
The video reviews the Deer electric bike from Magi Cycles, touting its unique features such as a dual suspension ride, a step-through frame, fat tires, a 750 watt rear hub motor, and a large battery. It praises the bike's comfort, capacity to handle rough terrain, ample storage, and versatility, making it suitable for various activities from commuting to outdoor adventures. Making it a 'beast of a ride', the video recognizes its great value at $2699.
Magicycle Deer Electric Bike Review -
The Magicycle Deer is a fully-loaded Class 3 fat tire e-bike with full suspension. It's powerful and works well for off-road, coming with quite a few additional features. However, at nearly 100 pounds, it may be too much for those not needing heavy-duty backcountry riding.