E-Merge GhostHawk
Updated: September, 2023
Introducing the E-Merge GhostHawk, the electric golf cart that takes style and safety to the next level. At Ride Review, we've scoured the web for reviews and summaries to bring you an unbiased overview of this impressive vehicle. Picture this: you're cruising down the fairway, turning heads as you go. With its sleek matte black body and 14-inch matte black rims, the GhostHawk commands attention wherever it goes. But it's not just about looks - this golf cart means business when it comes to performance and safety. One stand-out feature of the GhostHawk is its impressive braking system. Equipped with four-wheel hydraulic brakes, including a front disk and a rear drum, this cart has the stopping power to keep you safe at high speeds. Not only does it support the sturdy steel frame, but it also dissipates heat quickly to ensure optimal performance. Safety is a top priority with the GhostHawk, as evidenced by its LSV compliance and multitude of safety features. Three-point seatbelts keep you snug and secure, and the DOT-approved AS1 windshield can withstand high impacts without glass breakage. Plus, the injection-molded, high-impact ABS frame blankets all crash forces, protecting you from traumatic injuries. Customization is key with the GhostHawk, offering five different colorways to suit your style. From the classic matte black to the vibrant lemony yellow, there's an option for everyone. And let's not forget about the LED headlights, which not only provide great brightness for visibility but also won't drain the battery or blind other drivers. Storage is no problem with the GhostHawk. Dual locking glove boxes and a rear locking storage trunk offer ample space for all your belongings, making it perfect for traveling families or avid golfers. While the GhostHawk offers impressive features, it's important to note a few potential drawbacks. Some reviewers mentioned that the sport suspension makes the steering wheel feel tight, requiring a heavier hand to operate. Additionally, the battery may drain quickly during high-RPM accelerations, so it's essential to manage power usage accordingly. Lastly, the rear-facing seats may heat up under the sun, so having an extra shade to cover them is advisable. Overall, the E-Merge GhostHawk is a top contender in the world of electric golf carts. With its stylish design, exceptional safety features, and customizable options, it's no wonder reviewers have praised its performance. So whether you're hitting the links or cruising around town, the GhostHawk is ready to elevate your mobility experience.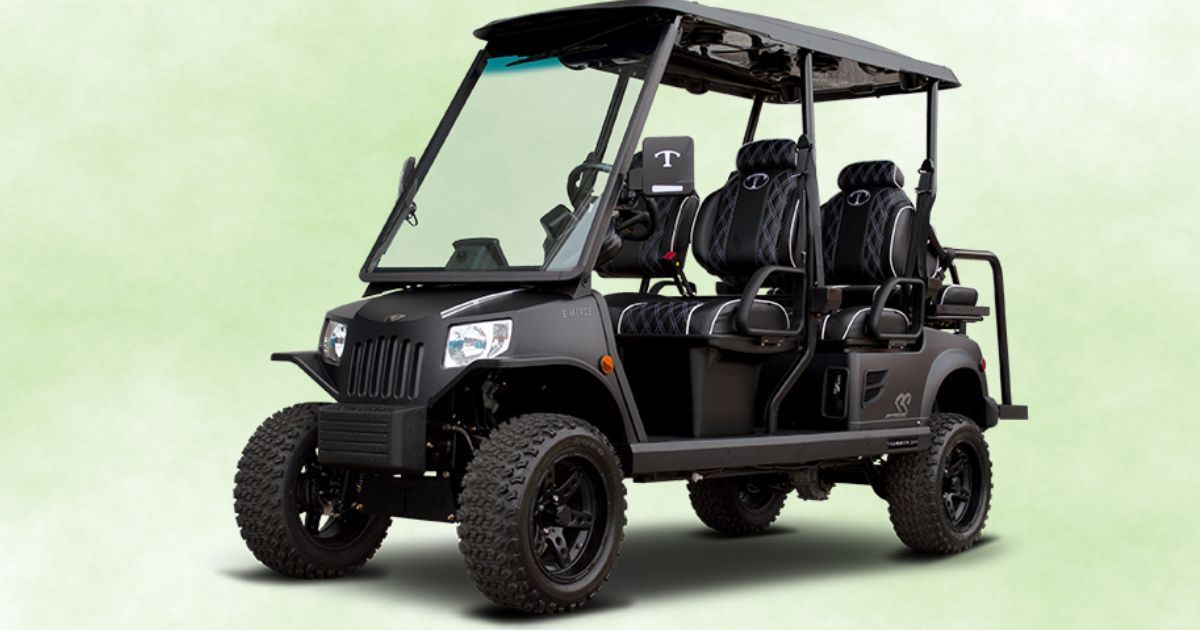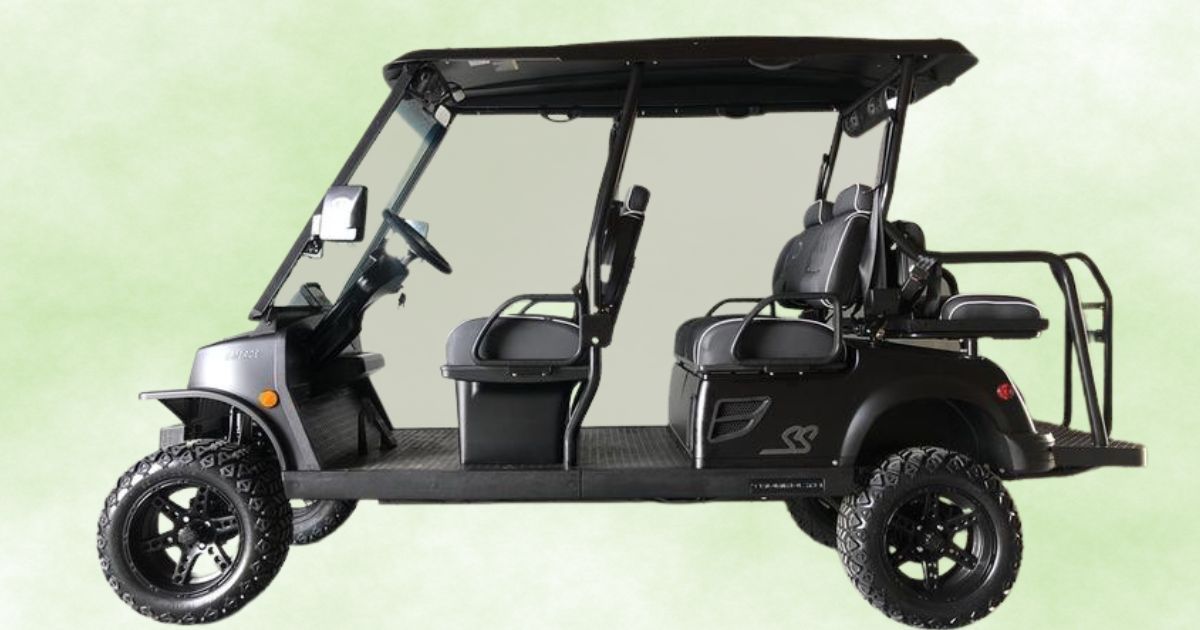 ---
10 Pros of Getting an E Merge Ghosthawk
The electric golf cart is hooked up with four-wheel hydraulic brakes, with a front disk and a rear drum, that support the steel frame and dissipate heat faster at high speeds.
The E Merge Ghosthawk is LSV compliant which certifies the multitude of safety features it offers including three-point seatbelts for a snug, secure fit.
Among its customizable features, the golf cart has five colorways available: a classic matte black, a lighter matte shark grey, a neat matte white, a lemony yellow, and a Cabernet red.
The LED headlights of the E Merge Ghosthawk do not drain the battery. They have great brightness, which will aid visibility, but not enough to blindside other drivers.
The body and roof of the E Merge Ghosthawk are outfitted with an injection-molded, high-impact ABS frame that blankets all crash forces in a fall and saves the seaters from traumatic injuries.
Among the E Merge Ghosthawk's security features is the DOT-approved AS1 windshield that can sustain high impact without glass breakage in an accident.
The dual locking glove boxes and the rear locking storage trunk on the electric golf cart offer ample and secure storage space for traveling families.
The E Merge Ghosthawk's dual a-arm front suspension allows the driver to steer the golf cart onto hard asphalt or muddy terrain while guiding the tires to an appropriate up or down position.
A newer addition to the Ghosthawk golf cart is the upholstered seats featuring a headrest and a convenient phone pocket.
The headliner of the E Merge Ghosthawk is backlit and equipped with a Bluetooth stereo and dome lights so passengers can enjoy their ride and look cool, too.
3 Cons of Getting an E Merge Ghosthawk
The sport suspension of the E Merge Ghosthawk renders the steering wheel a bit tight, meaning it needs a heavier hand to operate it.
The battery may drain quickly at high-RPM accelerations.
The rear-facing seats may heat up under the scorching sun, so they'll need an extra shade to cover them up.
---
Bottom Line
Capping our analysis of the E Merge Ghosthawk, we can confidently say this is a great electric golf cart for passionate golfers and silent hunters. It is sturdy, safe, and stable on all sorts of terrain which makes it great for almost any adventure, daily commute and urban cruise.
Reviews
Reviews of the E-Merge GhostHawk
Tomberlin Ghosthawk (Lifted Golf Cart, Fully Loaded + Surf Rack) | E3Vehicles.com -
"Every Tomberlin Ghosthawk comes with a six-inch lift kit, 14-inch matte black rims, and all-terrain tires…so these things handle just dandy on the roads."
Subscribe to Ride Review
Sign up for free for the Ride Review Newsletter - the world's largest newsletter about small electric vehicles - and have chances to win our electric bike and scooter giveaways. Trusted by over 60,000 riders around the world.
No, thank you.