Euphree City Robin
Updated: September, 2023
If you're a city dweller in search of the perfect eBike, look no further than the Euphree City Robin. This sleek and stylish bike combines comfort and functionality to enhance your riding experience. One standout feature of the City Robin is its Velo seat, which is designed with ergonomics in mind. This seat provides optimal support and cushioning, ensuring a comfortable ride even on longer trips. While some reviewers mentioned that the seat could use a bit more padding, overall, it receives high praise for its quality. When it comes to versatility, the City Robin doesn't disappoint. Equipped with Kendra tires, this bike allows you to ride seamlessly on both road and gravel surfaces. The pedals are also notable, featuring rubber grips and reflective parts for added safety and stability. Comfort is taken to the next level with the curved wide handlebars of the City Robin. These handlebars provide a natural and relaxed riding position, reducing strain on your wrists and arms. Additionally, the aluminum metal fenders protect you from dirt and water, ensuring a clean and dry ride. While the City Robin excels in many areas, climbing hills may pose a challenge without the use of the throttle. Some reviewers noted that the bike could benefit from a more extended range, especially for those who frequently embark on longer rides. Overall, the Euphree City Robin is a dream bike for city riders seeking comfort and style. With its thoughtfully designed features and attention to detail, this eBike offers a smooth and enjoyable riding experience. Whether you're commuting to work or cruising around town, the City Robin will have you covered.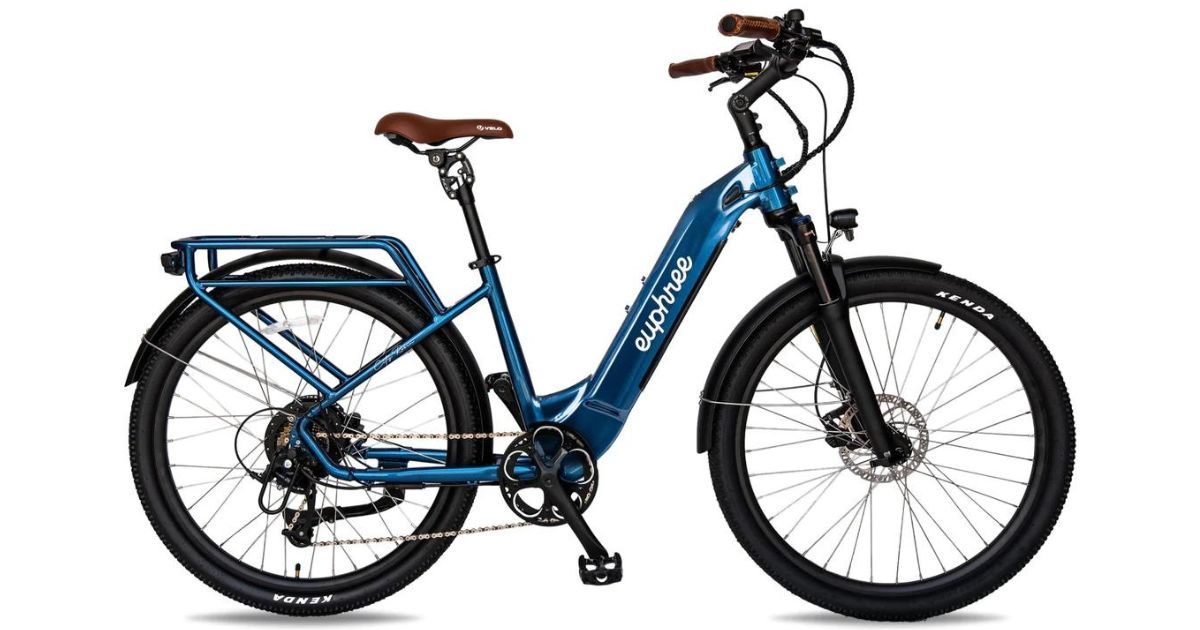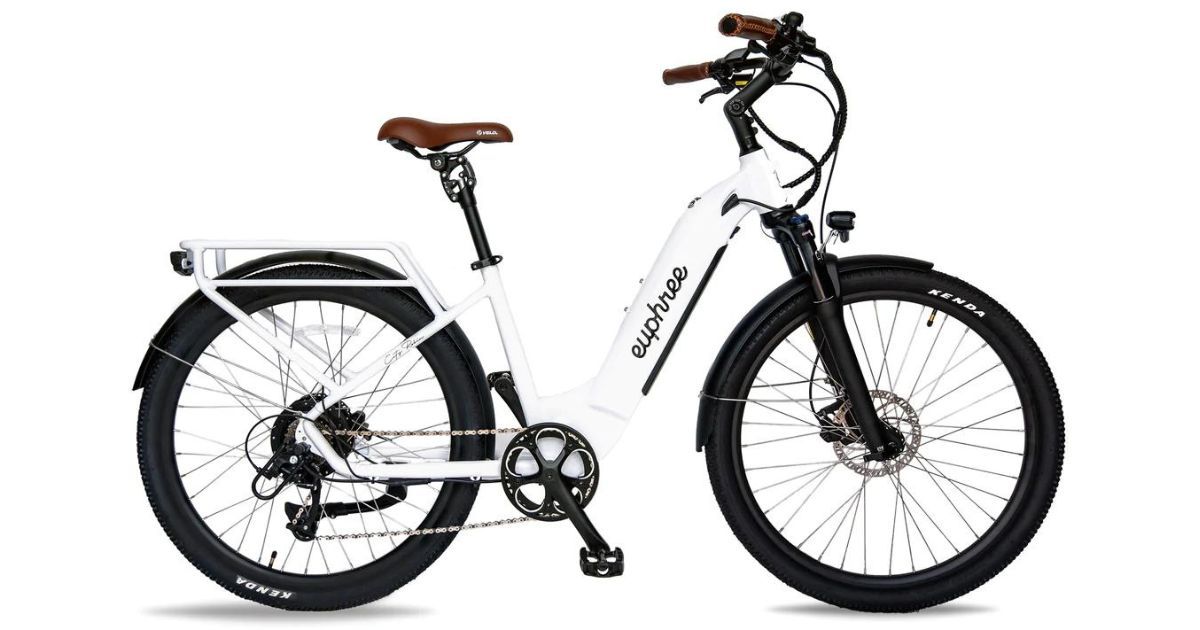 ---
5 Reasons to Buy the Euphree City Robin
The bike has a special Velo seat with good ergonomics.
Quality Kendra tires allow you to ride on the road and gravel.
The pedals are equipped with rubber grips and reflective parts.
The curved wide handlebars allow you to ride the bike comfortably.
The aluminum metal fenders protect you from dirt and water.
3 Reasons Not to Buy the Euphree City Robin
Climbing hills is challenging if you do not use the throttle.
The Velo seat could use some more padding for added comfort.
The bike could use a more extended range.
---
Bottom Line
Euphree is a US-based company that creates feature-packed bikes, and the City Robin is one of their best bikes yet.  With the suspension seatpost, cadence sensor,  hydraulic brakes, three levels of pedal assist, and a great rear hub motor that gives plenty of power, there's nothing you can't do with this bike. So, if you want a new electric commuter bike, consider looking into the City Robin from Euphree.
Reviews
Reviews of the Euphree City Robin
Euphree City Robin 2022 Review! - A Stylish, Urban E-Bike - Content Team
The City Robin 2022 version definitely has some little finishes like these leather grips, very comfortable seat with that suspension post, and also the design is very nice and clean.
Euphree City Robin Electric Bike Review – 2023 - Sam Gross
I think Euphree did a great job in designing a bike that toes the line between commuter and cruiser. Maybe more importantly — considering this is the 2022 edition of the bike — I think they did a great job of making a number of small changes that add up to a noticeable difference in how the bike rides.
Euphree City Robin X Review: A Commuter's Dream Ebike Upgraded - Publishing Team
This is a dream bike for a city rider as it is designed to maximize comfort. The step-through frame, the swept-back handlebars, and the adjustable stem all tie together to give each rider the best positioning possible.