Heybike Cityscape
Updated: September, 2023
Introducing the Heybike Cityscape, an electric bike that brings style, convenience, and affordability to your daily rides. At Ride Review, we've sifted through the web to bring you the most comprehensive overview of this budget-friendly electric cruiser. Imagine this: you're cruising down the city streets, effortlessly gliding past traffic, with the wind in your hair and a smile on your face. This is the experience that the Heybike Cityscape promises to deliver. With its sleek and stylish looks, this electric bike is sure to turn heads wherever you go. One of the standout features of the Heybike Cityscape is its easy controls. Riders of all experience levels will appreciate the intuitive design that allows for effortless acceleration and braking. Whether you're a seasoned cyclist or new to the world of electric bikes, you'll feel comfortable and confident riding the Heybike Cityscape. Another highlight of this electric bike is its mobility. With a top speed of up to 19 mph, the Heybike Cityscape allows you to zip through the city with ease. Plus, it offers an impressive range, thanks to its great battery life. You won't have to worry about running out of juice halfway through your commute or having to constantly recharge. Speaking of recharge, it's worth mentioning that the battery of the Heybike Cityscape is easy to charge. Simply plug it in, and you're good to go. This convenience extends to the assembly process as well. While some electric bikes can be a hassle to put together, the Heybike Cityscape makes assembly a breeze. Comfort is key when it comes to long rides, and the Heybike Cityscape delivers. With a comfortable seat and a great sitting position, you can ride for hours without feeling any discomfort. This is especially important for those who enjoy longer trips or use their bikes for daily commuting. Durability is also a strong suit of the Heybike Cityscape. Riders have praised the bike's sturdy construction, noting that it holds up well against the rigors of daily use. However, it's worth noting that careful steering is needed due to the sensitive nature of the bike's handling. In terms of tires, some riders have reported difficulty when it comes to changing them. While this may be a minor inconvenience for some, it's something to keep in mind if you anticipate needing to swap out tires frequently. To round out the Heybike Cityscape experience, it comes with a range of great accessories. Whether it's a sturdy rack for carrying your belongings or a handy phone mount for navigation, the Heybike Cityscape has you covered. In conclusion, the Heybike Cityscape is an affordable electric bike with style, mobile convenience, and a range of impressive features. It may not be without its minor quirks, but overall, it offers excellent value for its price point. So why wait? Take to the streets and embrace the joy of electric biking with the Heybike Cityscape.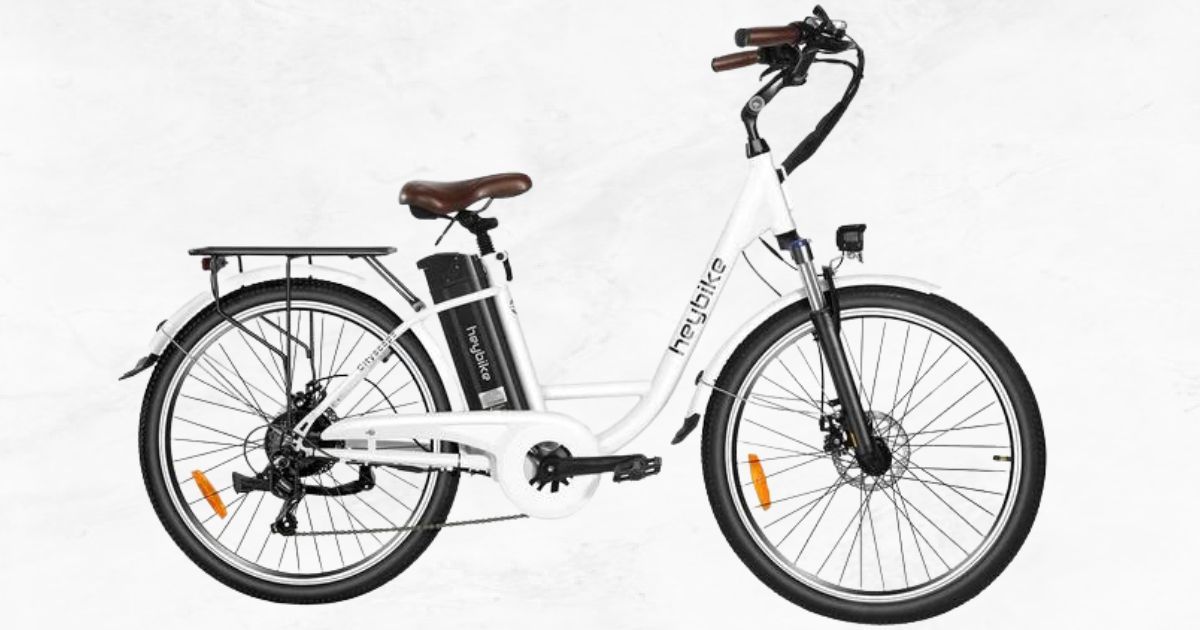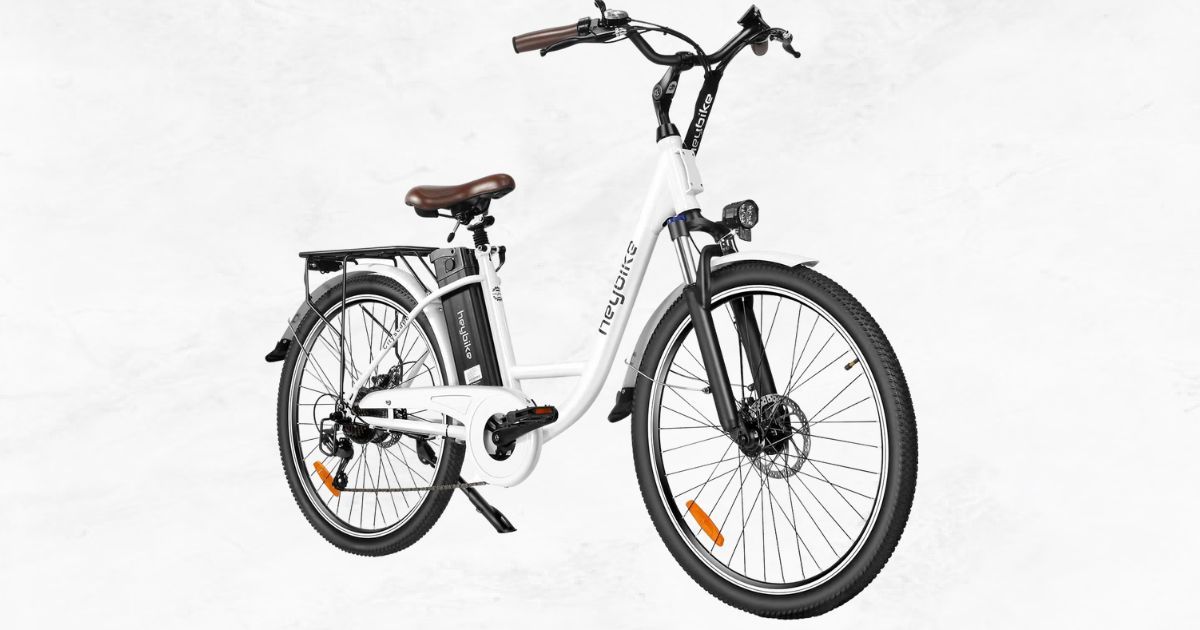 ---
10 Reasons to Buy the Heybike Cityscape
Easy controls.
Stylish looks.
Extremely mobile.
Great battery life and range.
Easy to ride.
Great accessories.
Comfortable seat.
Great sitting position for long rides.
Quite durable.
Easy battery charging.
3 Reasons Not to Buy the Heybike Cityscape
Careful steering is needed.
Difficult to change tires.
Needs to be assembled.
---
Bottom Line
The Heybike Cityscape combines affordability with comfort and stability to simplify your travels and integrate a conscious healthy habit. Coupled with its performance are straight good looks of its sleek modern frame along with some great features. Made for every kind of rider, this cruiser e-bike is perfect for the cityscape and gives a range of 40 miles on a single charge. This bike is thus a great buy for city dwellers looking for a smooth, convenient, and efficient ride.
Reviews
Reviews of the Heybike Cityscape
Heybike Cityscape Commuter eBike Test and Review -
"A budget ebike that gets up to 19 mph, with the most sensitive PAS I've seen on a bike less than $1,000."