Hover 1 Alpha
Updated: September, 2023
If you're on the hunt for an affordable and comfortable electric scooter that will reliably get you from point A to point B, then the Hover 1 Alpha might just be the perfect fit for you. One of the standout features of the Hover 1 Alpha is its good quality tires. These pneumatic tires not only provide a comfortable ride, but they also contribute to the overall robust build quality of the scooter. This means that you can trust this scooter to hold up well over time. Speaking of comfort, the Hover 1 Alpha offers a spacious and comfortable ride. The deck is strong and stable, giving you a feeling of security while you're cruising around town. And with its powerful motor, this scooter performs well on inclines and has a top speed that's impressive for a scooter of its type. Assembly is a breeze with the Hover 1 Alpha, as it only requires 4 screws to put together. This means you can start enjoying your new scooter in no time. One of the main selling points of the Hover 1 Alpha is its long-lasting battery. You won't have to worry about running out of juice on your rides, as this scooter can go the distance. Safety is a top priority with the Hover 1 Alpha, as it comes equipped with an effective LED tail light that improves security. You can ride with peace of mind knowing that you'll be visible to others on the road. While the Hover 1 Alpha has many positive attributes, there are a few drawbacks to consider. Some users have reported that the brakes are on the softer side, which may require a little extra effort to come to a complete stop. Additionally, the rear tire can be difficult to remove, making maintenance a bit more challenging. And finally, some reviewers have expressed concerns about the after-sales support for this scooter. In conclusion, the Hover 1 Alpha is a comfortable and inexpensive electric scooter that offers a smooth and powerful ride. While it may have some minor drawbacks, it's still a great option for those looking for a reliable and affordable mode of transportation.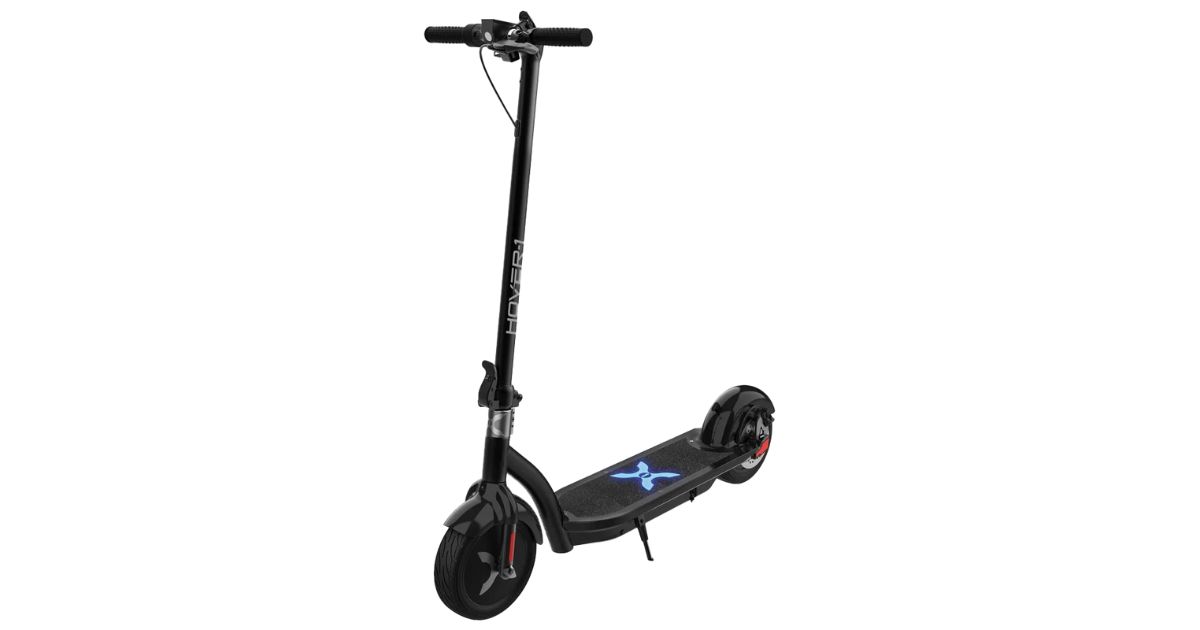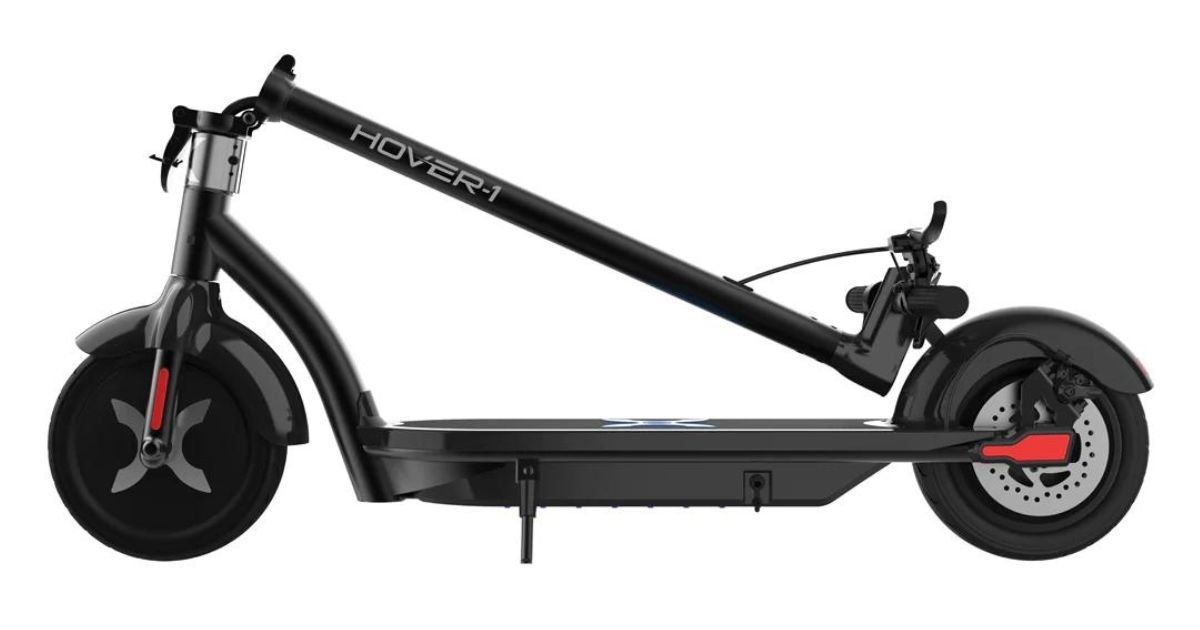 ---
10 Reasons to Buy the Hover 1 Alpha
Good quality tires
Robust build quality
Spacious and comfortable ride
Strong and stable deck
Powerful motor
Easy assembly with only 4 screws required
Great on inclines
Top speed is great for scooter type
Long-lasting battery
Effective LED tail light improves security
3 Reasons Not to Buy the Hover 1 Alpha
The brakes are on the softer side
The rear tire is difficult to remove
Questionable after-sales support
---
Bottom Line
If you're a first-timer in the market for electric scooters, the Hover 1 Alpha makes a good starting point. Despite its simplicity, the scooter packs a punch with enough power under the hood. Overall, the Hover 1 Alpha ticks all the right boxes with its sturdy build quality, power-packed performance, and comfortable ride. It is a robust offering that should not be overlooked by anyone in the market for a top-performing scooter.
Reviews
Reviews of the Hover 1 Alpha
Hover-1 Alpha Electric Scooter Review: Watch Before Buying! [2023] - Content Team
An interesting scooter as you don't often see $400 scooters with large pneumatic tires and 400W motors.
Hover-1 Alpha Review – Smoothest Under-$400 Ride Ever - Matt
The Hover-1 Alpha performs well, comes with a powerful motor, large tires that provide comfortable rides, and has a decent build quality overall.