20IN HYPER ULTRA 40 E-BIKE ST
Updated: September, 2023
If you're in the market for an affordable and feature-packed electric bike, look no further than the 20IN HYPER ULTRA 40 E-BIKE ST from Hyper Bike Co. This e-bike is designed with urban commuting in mind and offers a range of practical features to enhance your riding experience. One of the standout features of the Ultra 40 is its durable aluminum frame. This not only provides a sturdy and reliable base for your rides but also adds to the bike's rugged aesthetics. You can trust that this e-bike is built to last. Powering the Ultra 40 is a 250W hub-integrated motor. This motor delivers smooth and efficient pedal assistance, allowing you to conquer hills and tackle longer rides with ease. Paired with the motor is a replaceable 10.4 amp-hour battery, which ensures you have enough power to go the distance. The 20IN Hyper Ultra 40 E-Bike ST doesn't just prioritize performance—it also pays attention to comfort and convenience. The ultra-plush oversized seat provides a comfortable ride, and the under-seat storage compartment offers a handy place to store your essentials. Whether you're running errands, commuting to work or school, or simply enjoying a leisurely ride outdoors, this e-bike has you covered. Safety features are also well-represented on the Ultra 40. With an integrated headlight, taillight, and brake light, you can ride confidently, knowing that you'll be seen by other road users. The bike also features fenders to keep you clean and dry during wet rides, and an anti-theft system for added security. The 20IN Hyper Ultra 40 E-Bike ST is suitable for a range of ride use cases, including neighborhood rides, commuting, leisure rides, off-road adventures, and urban exploration. Its 20-inch multi-surface fat tires provide excellent traction and comfort, whether you're on trails or bike paths. With a maximum range of 20 miles and a top speed of 20 mph, this e-bike is capable of taking you where you need to go. Overall, the 20IN Hyper Ultra 40 E-Bike ST is a solid offering from Hyper Bike Co. With its reasonable price point, well-equipped features, and stylish design, it's a great choice for those seeking an electric bike that offers both practicality and fun. Whether you're an experienced rider or new to e-bikes, this versatile urban commuter is sure to impress. So hop on and start enjoying the benefits of electric pedal assist power today.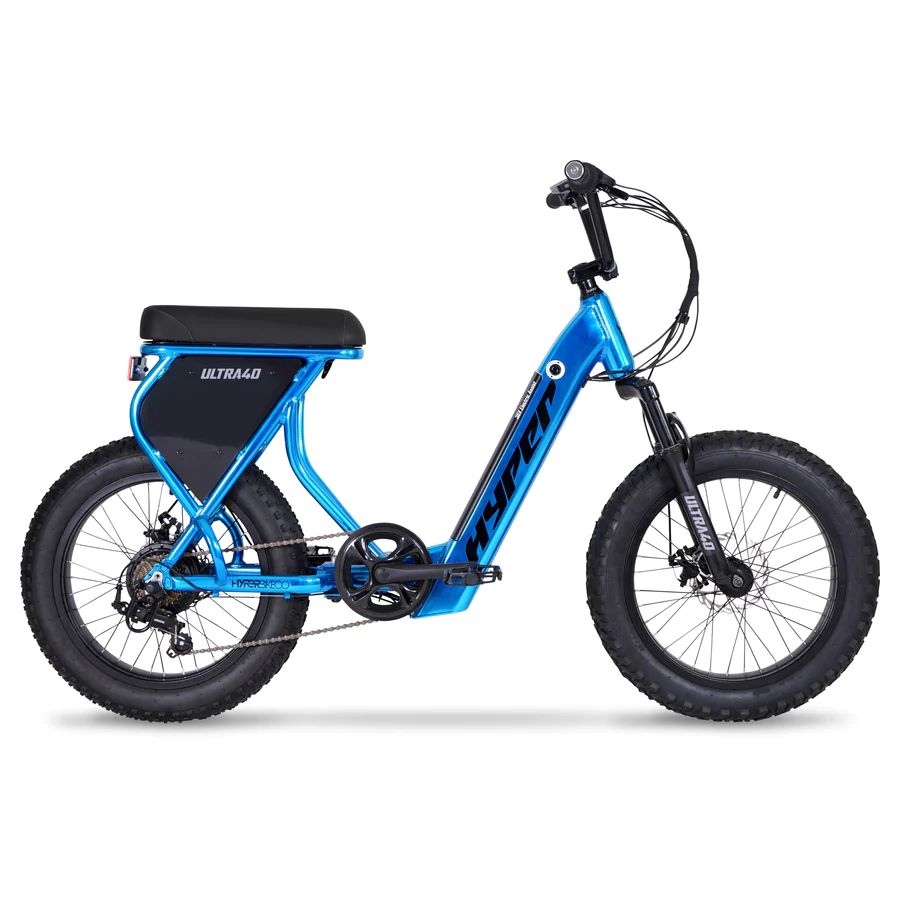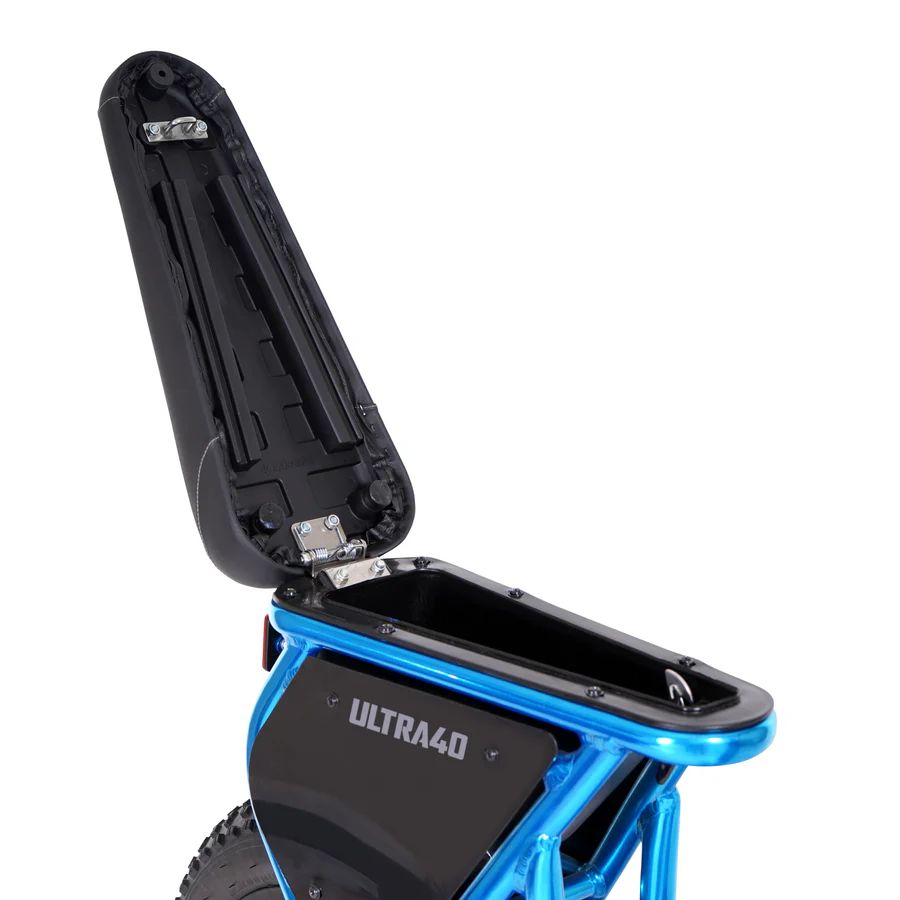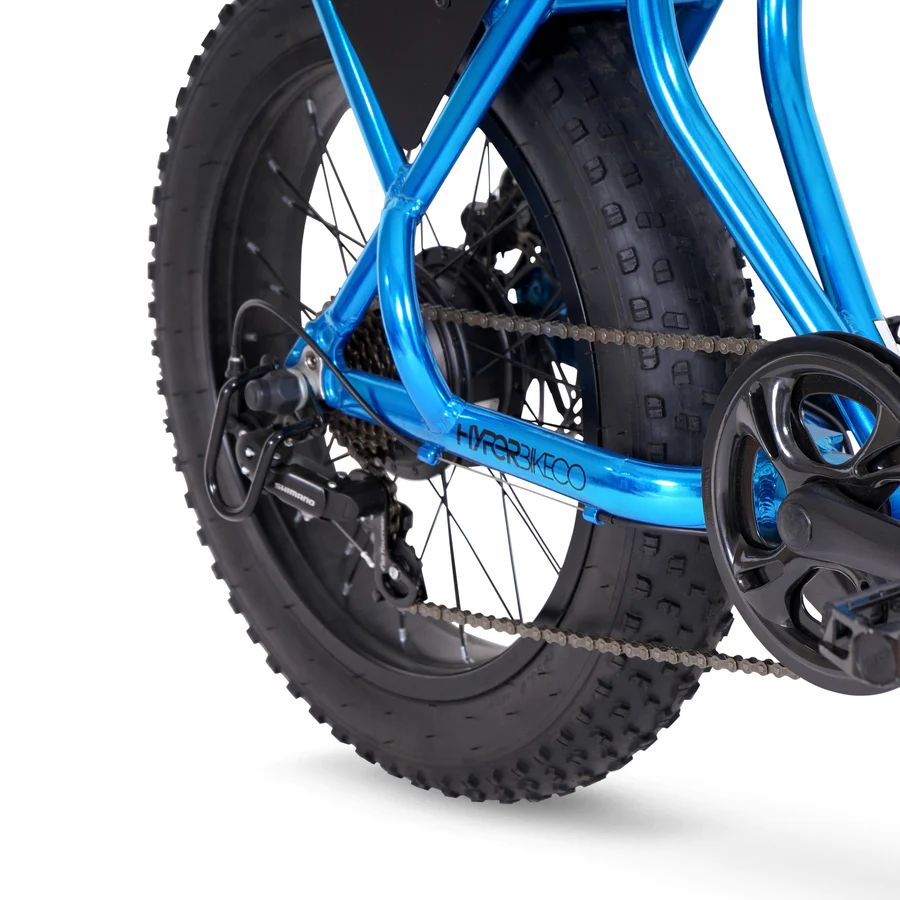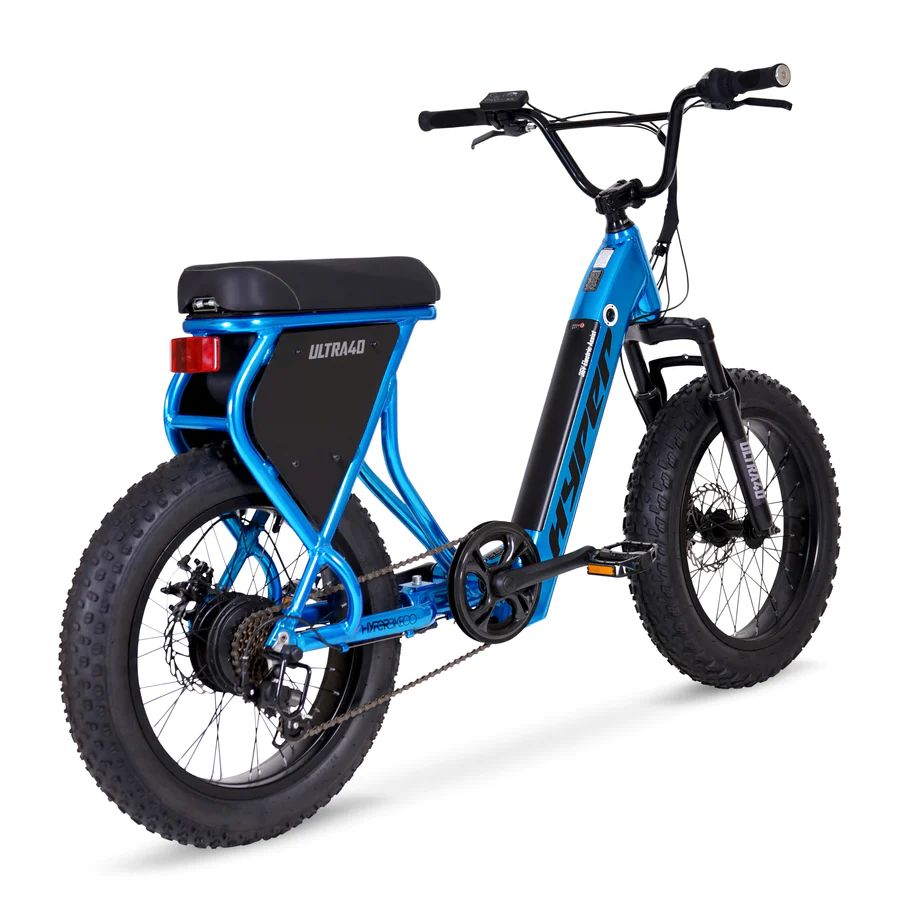 ---
5 Reasons to Buy the 20IN HYPER ULTRA 40 E-BIKE ST
Reasonably priced electric bikes
Well-equipped with features and specs
Durable aluminum frame
Replaceable 10.4 amp-hour battery
250W hub-integrated motor
0 Reasons Not to Buy the 20IN HYPER ULTRA 40 E-BIKE ST
---
Bottom Line
The 20IN Hyper Ultra 40 E-Bike offers great value for its price with a range of features and specs. Its durable aluminum frame and replaceable battery ensure longevity and convenience. With a powerful 250W hub-integrated motor, this e-bike is a reliable and affordable option for those looking to embrace micromobility. While it may lack a clear focus on specific qualities, its overall package makes it a solid choice.
Reviews
Reviews of the 20IN HYPER ULTRA 40 E-BIKE ST
Hyper 20in Ultra 40 E-Bike ST - Bikes4Sale -
The Hyper 20in Ultra 40 E-Bike ST is an electric bicycle priced at $998. It has features including a rear hub brushless 36V / 250W electric motor, front suspension fork, disc brakes, and 20in durable aluminum step-through frame.
The Hyper Ultra 40 E-Bike Offers Big Utility With A Small ... -
Hyper Bike Co. is aiming to make e-biking more accessible with its reasonably priced and well-equipped electric bikes, including the Ultra 40, a versatile urban commuting e-bike. With a durable aluminum frame and rugged aesthetics, the Ultra 40 comes with a replaceable 10.4 amp-hour battery and a 250W hub-integrated motor.
Hyper E-Ride City Step-Thru Commuter eBike | 36v 250 watt hub motor Electric Bike from Walmart -
The review appears to be about a general mix of topics without any clear focus on a specific vehicle's build quality, ride quality, design, or value.
Subscribe to Ride Review
Sign up for free for the Ride Review Newsletter - the world's largest newsletter about small electric vehicles - and have chances to win our electric bike and scooter giveaways. Trusted by over 60,000 riders around the world.
No, thank you.