iScooter i9
Updated: September, 2023
If there's one thing we at Ride Review love, it's finding the perfect micromobility vehicle for all our commuting needs. And that's why we were excited to dive into the world of electric scooters and stumbled upon the iScooter i9. This foldable commuting electric scooter brings impressive performance, convenience, and a range of features that make it a great option for urban commuters and leisure riders alike. Let's start with the performance. The iScooter i9 boasts a maximum speed of 18.6 mph, allowing you to zip through city streets with ease. And with a maximum range of 14-17.5 miles, you can cover a significant distance before needing to recharge. Whether you're using it for your daily commute or exploring the city during your leisure time, the iScooter i9 has got you covered. One standout feature of the iScooter i9 is its additional features, including cruise control. This allows you to set a steady speed, giving your thumb a break from holding down the throttle for extended periods. Not only does this enhance the comfort of your ride, but it also helps to conserve battery life. Plus, the scooter handles bumps nicely, ensuring a smooth and enjoyable ride, no matter the terrain. Portability is key when it comes to micromobility vehicles, and the iScooter i9 doesn't disappoint. With its folding mechanism, this scooter becomes compact and easy to transport. Whether you're hopping on a train or storing it in a small apartment, the iScooter i9 won't take up much space. While the iScooter i9 offers impressive performance and convenience, it does have a few downsides to consider. The design is unremarkable, lacking any standout features or visual appeal. Additionally, some users reported a slightly tedious assembly process, but once it's set up, it's smooth sailing. At full load capacity, the iScooter i9 can become sluggish, compromising its performance. It's important to keep this in mind if you plan on carrying heavy items during your rides. Additionally, as battery life decreases, so does the scooter's power. While this is expected with most electric vehicles, it's something to consider if you have longer rides planned. One area where the iScooter i9 could use improvement is its instruction manual. Some users found it to be lacking in detail, making the assembly and initial setup process more challenging than it needs to be. Additionally, a few hardware adjustments may be needed to ensure optimal performance and durability. All in all, the iScooter i9 is a solid electric scooter option for commuters and leisure riders. It offers impressive performance, a maximum speed of 18.6 mph, and a range of 14-17.5 miles. The inclusion of convenient features like cruise control and its folding mechanism adds to its appeal. While there are some minor drawbacks, such as the unremarkable design and the need for better instruction manuals, the iScooter i9 remains a reliable and enjoyable choice for those seeking a fun and efficient mode of transportation.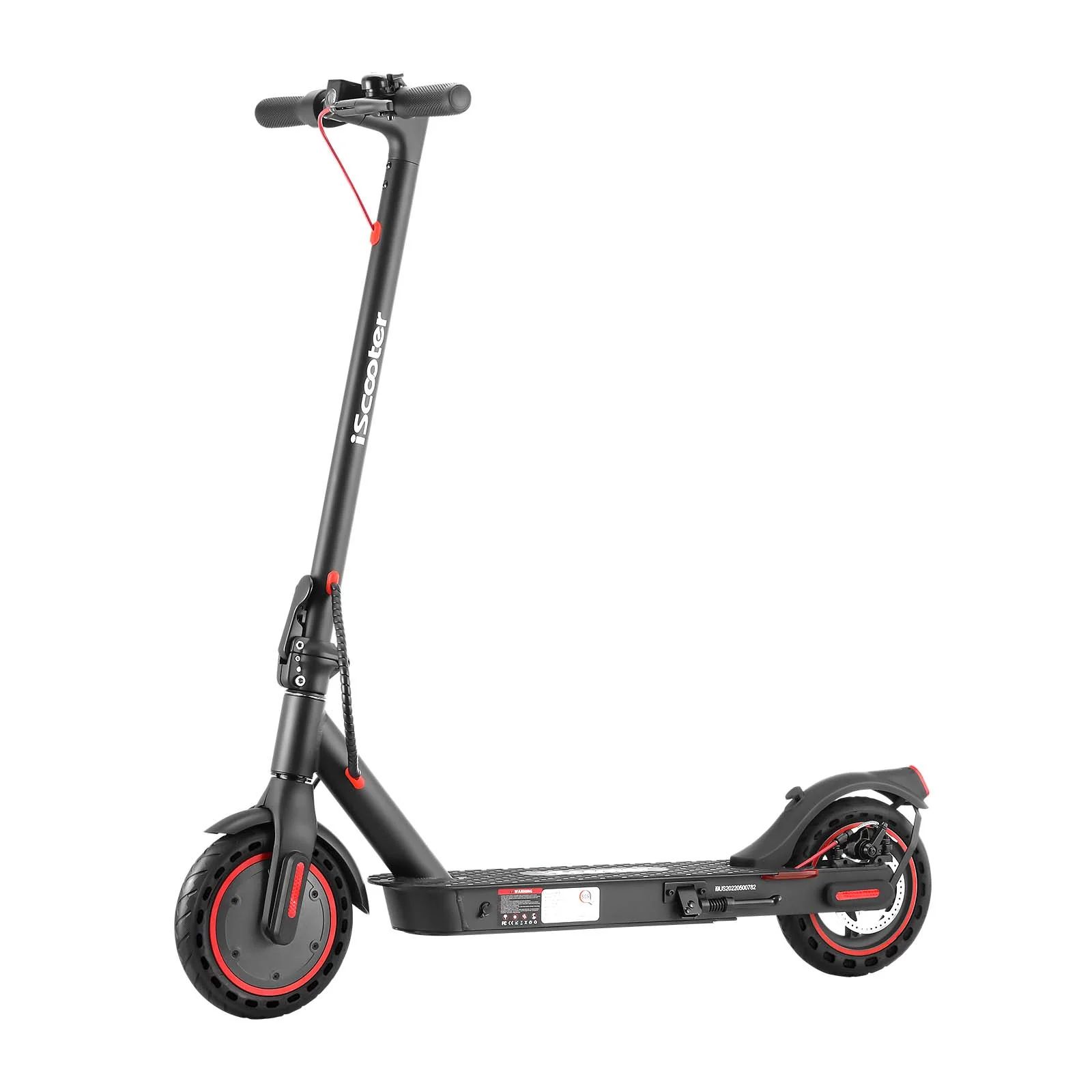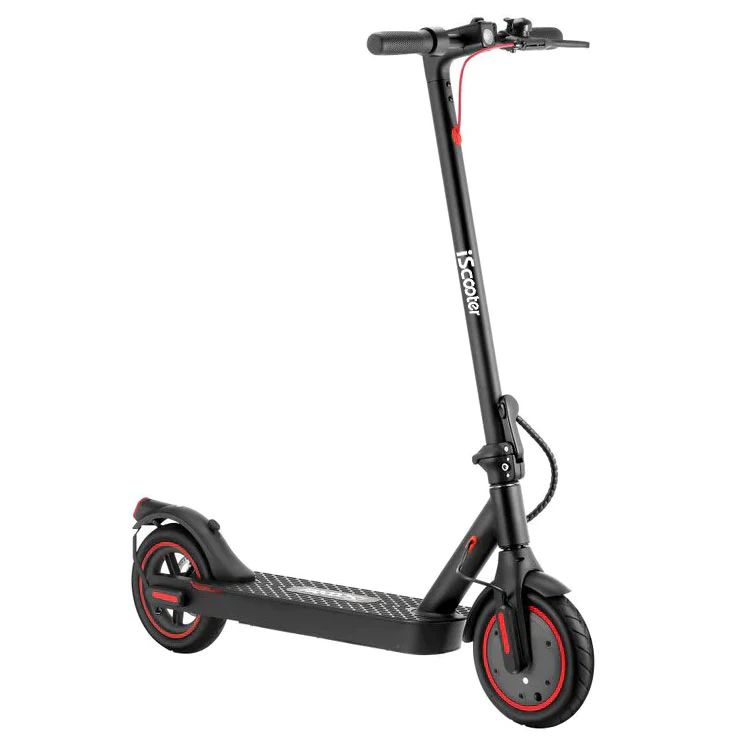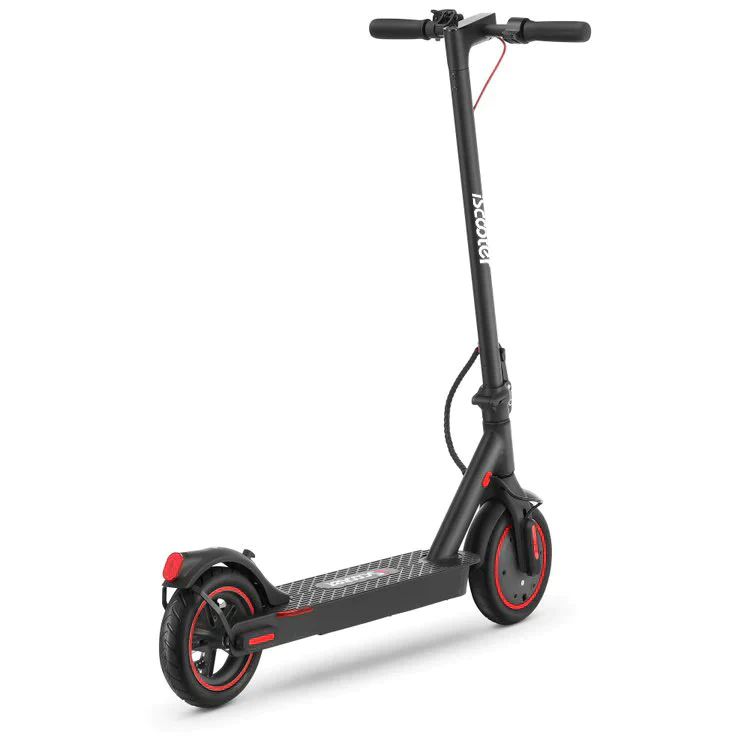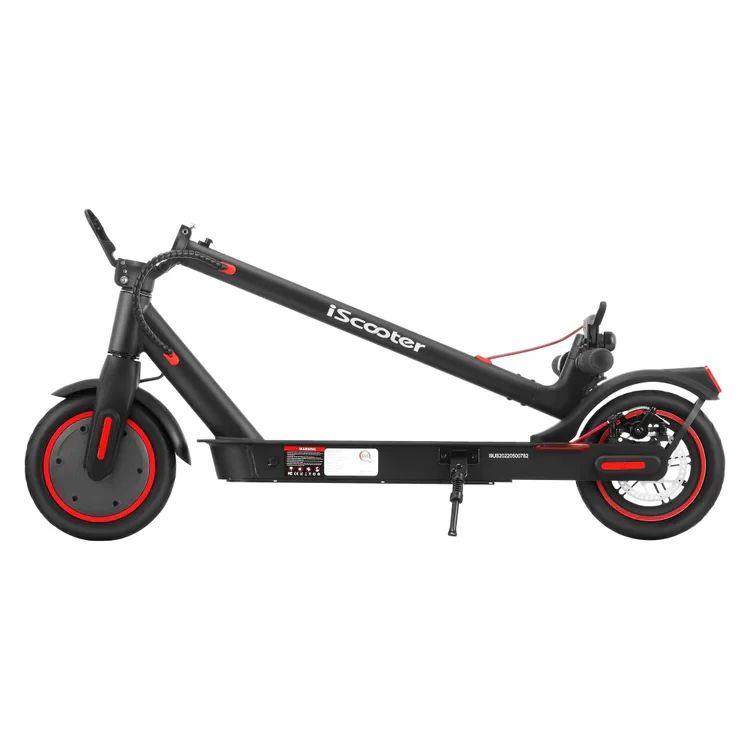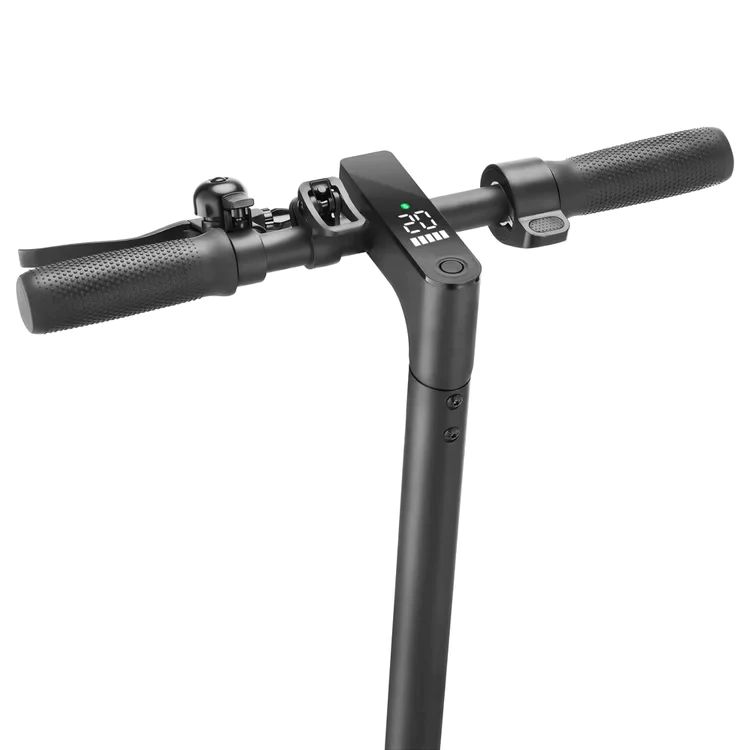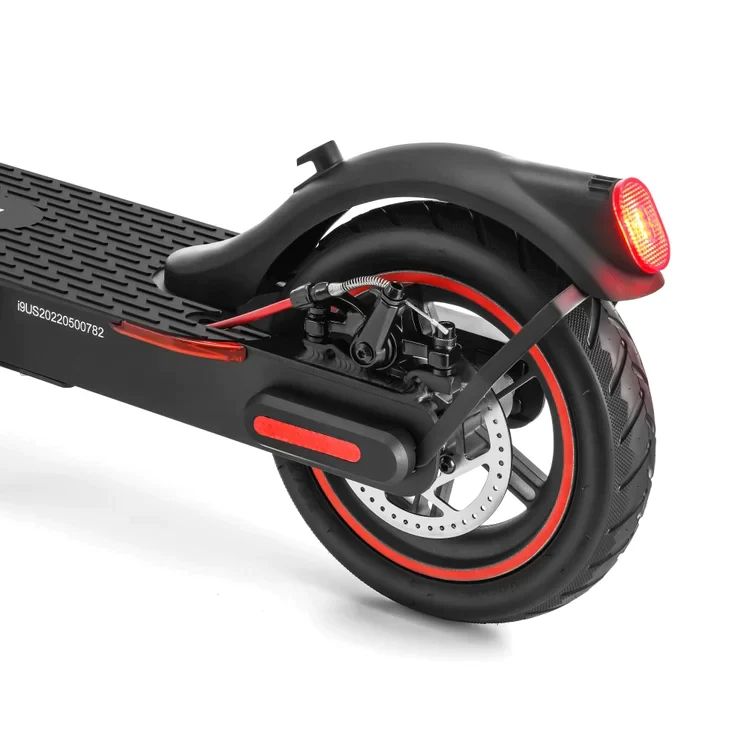 ---
6 Reasons to Buy the iScooter® i9
Impressive performance
Maximum speed of 18.6 mph
Maximum range of 14-17.5 miles
Additional features like cruise control
Handles bumps nicely
Portable with folding mechanism
6 Reasons Not to Buy the iScooter® i9
Unremarkable design
Tedious assembly process
Becomes sluggish when used at load capacity
Power diminishes as battery life decreases
Instruction manual could be better and more detailed
Some hardware adjustments needed
---
Bottom Line
The iScooter® i9 is an impressive micromobility vehicle that delivers on both performance and convenience. With a maximum speed of 18.6 mph and a range of 14-17.5 miles, it'll take you wherever you need to go efficiently. Its folding mechanism makes it incredibly portable, perfect for urban dwellers or travelers. Although the design may not be groundbreaking, it handles bumps with ease and offers additional features like cruise control. While the assembly process may be tedious and it becomes sluggish at load capacity, these minor drawbacks are overshadowed by its overall performance. As battery life decreases, the power diminishes, but this is common with most electric vehicles. The instruction manual could use some improvement, but once assembled, the iScooter® i9 proves to be a reliable and enjoyable mode of transportation. Some hardware adjustments may be necessary, but ultimately, it's an impressive choice for those seeking a practical and efficient micromobility solution.
Reviews
Reviews of the iScooter i9
iSinwheel i9Pro electric scooter review - Goofy name, ... -
The iSinwheel i9Pro electric scooter, despite its unremarkable design and slightly tedious assembly process, offers an impressive and enjoyable performance. Its maximum speed of 18.6 mph, maximum range of 14-17.5 miles, and additional features like cruise control make it an ideal mode of light and fun transportation, even if it becomes sluggish when used at load capacity. The scooter handles bumps nicely and is portable with its folding mechanism, although the power diminishes as battery life decreases. It has room for minor improvements, like a better and more detailed instruction manual and some hardware adjustments.