Levy Plus
Updated: September, 2023
Introducing the Levy Plus, the stylish and affordable electric scooter that is making waves in the micromobility world. At Ride Review, we are always on the lookout for the best products to recommend to our readers, and the Levy Plus has caught our attention. One of the standout features of the Levy Plus is its foldable design. This makes it incredibly convenient for storing and transporting, whether you need to pack it into a car trunk or take it on public transportation. It's the perfect companion for the urban commuter. Speaking of convenience, the Levy Plus is also easy to assemble. With no tools required, you can have it up and running in no time. And if you ever need to replace the battery, it's a simple and affordable process. But it's not just about convenience—the Levy Plus is built to last. Its sturdy aluminum alloy frame ensures that you can rely on it for years to come. And with its sleek design, it's not just a practical mode of transportation, it's a stylish one too. We have to address a few drawbacks, however. The lack of suspension means that the Levy Plus may be uncomfortable on rough roads. Additionally, it can be slow when going uphill, which may pose challenges if you live in a hilly area. The weight distribution could also be improved for a more balanced ride. But let's talk about what reviewers have to say. The LCD screen is noted to be deceptively simple, displaying essential information such as speed, drive mode, battery life, and lights. Users appreciate this straightforward interface. Furthermore, the Levy Plus has garnered praise for its iconic design, which is a result of customer feedback and shows how the brand listens to its users. In an industry saturated with designs that miss the mark, the Levy Plus stands out for its elegant layout. It's clear that these scooters have been thoughtfully crafted to provide a functional and visually pleasing experience. Overall, we find the Levy Plus to be a great entry-level electric scooter for amateur riders. Its affordable price, foldable design, and powerful brakes make it a worthy investment. Just be aware of its limitations when it comes to rough terrain and uphill climbs. But if you're looking for a reliable and stylish way to upgrade your commute, the Levy Plus is definitely worth considering.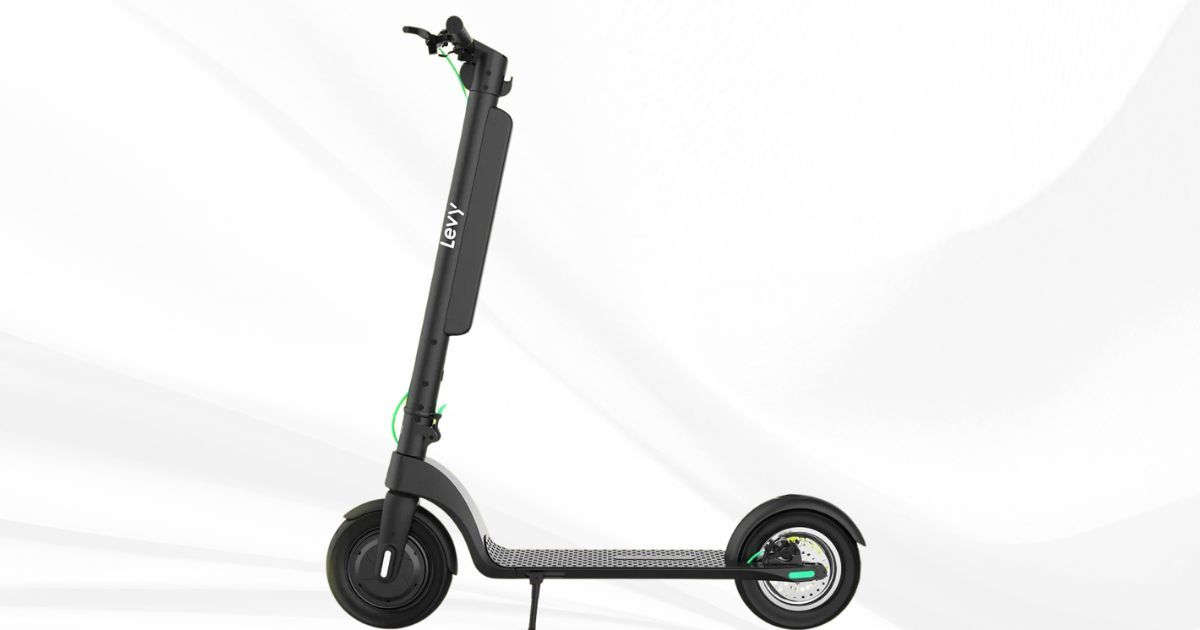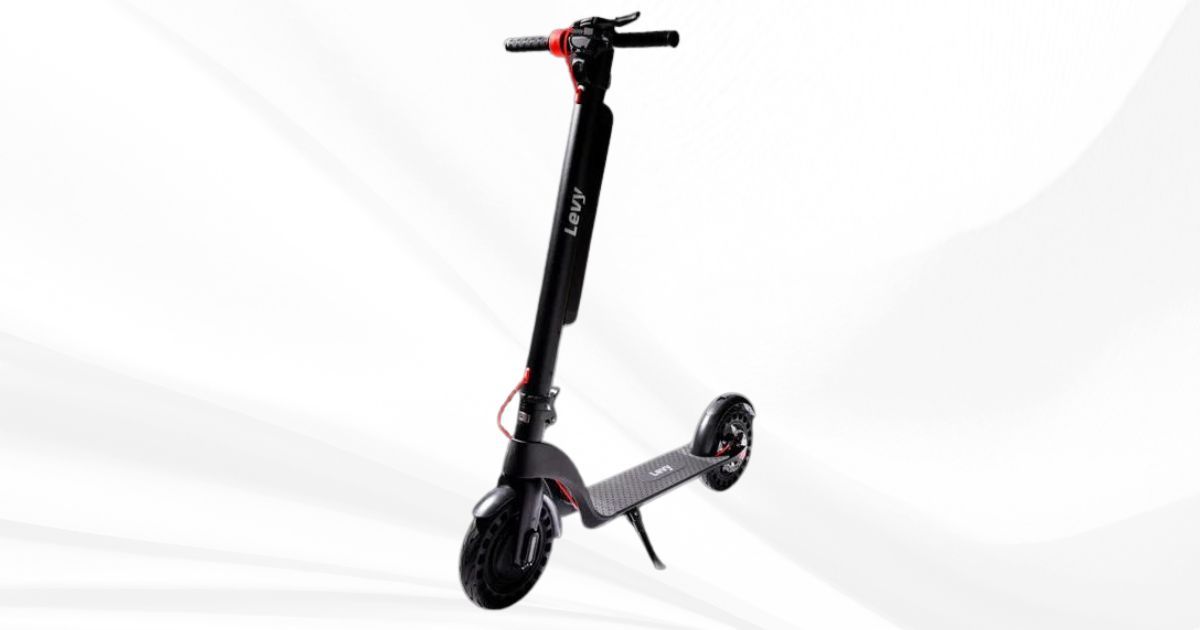 ---
10 Reasons to Buy the Levy Plus Electric Scooter
The foldable design makes it easy to store and transport.
At an affordable price, the Levy Plus is a great value for your money.
The sturdy aluminum alloy frame means that you can rely on it for years to come.
The sleek design makes it a stylish addition to your commute.
A 5%-10% max climbing angle is good for this price.
Great entry-level scooter for amateur riders – perfect if you're just starting.
The powerful brakes ensure a safe and smooth ride.
The brake light ensures safety when riding in dark or crowded areas.
Easy assembly – no tools required!
The battery can be replaced easily and cheaply.
3 Reasons not to the Buy Levy Plus Electric Scooter
This electric scooter does not come with any suspension, which means that it may be uncomfortable on some roads.
Can be slow when going uphill, making it difficult to navigate hilly areas or long stretches of incline.
The weight distribution on a Levy Plus scooter could be improved.
---
Bottom Line
If you're looking for an affordable and easy-to-use entry into the world of electric scooters, the Levy Plus is worth considering. This sleek, lightweight model offers a fun and reliable ride, and it's perfectly suited for urban commuters or casual riders.  However, it's important to keep in mind that the Levy Plus is not without its drawbacks. While this scooter is great for those who are just starting, it may be less attractive to more experienced riders who are looking for something with more power or speed.
Reviews
Reviews of the Levy Plus
Levy Plus Review: A Reliable & Convenient Electric Scooter - Paul Strobel
"The Levy Plus features an iconic design that has stood the test of time and it is based on the accumulation of customer feedback across thousands of units."
Review: Levy Plus Scooter - Adrienne So
"The LCD screen is deceptively simple. When you turn it on, it shows your speed, drive mode (Beginner, Eco, and Sport), battery life, and whether the lights are on."
Levy Plus Review – The Best Electric Scooter With Two Removable Batteries - Matt Trajkovski
"The Levy Plus has one of the most elegant layouts found on scooters in this price range, which is especially refreshing in an industry that has gotten overwhelmed with inept-looking designs."