Mellow Board Cruiser
Updated: September, 2023
Introducing the Mellow Board Cruiser, the electric skateboard that combines style, performance, and convenience. As a 28-year-old reviewer at Ride Review and a passionate eBike enthusiast, I've combed through various reviews to bring you an in-depth overview of this skateboard. Picture this: It's a sunny Saturday morning, and I'm exploring the streets of my city on my Mellow Board Cruiser. The wind rushes through my hair as I effortlessly glide along, thanks to the powerful electric motor. But what sets the Cruiser apart from other electric skateboards on the market? Let's dive into the reviews and see what sets it apart. One standout feature of the Mellow Board Cruiser is its IP65 certification, which means it's both waterproof and dustproof. This certification gives riders the confidence to take their skateboard on any adventure, rain or shine. Whether you're dodging puddles on a wet day or exploring off-road trails, the Cruiser can handle it all. Another highlight is the impressively fast charging time. With the optional fast charger, you can fully charge the skateboard in just 45 minutes. This means less time waiting around and more time riding. It's a game-changer for those of us who are always on the go and want to make the most of every moment. Connecting the skateboard to a mobile phone app adds a new level of convenience. Riders can easily check stats and details about their skateboard, keeping track of their speed, mileage, and battery life. It's like having a personal dashboard right at your fingertips. With four different riding modes—rookie, pro, eco, and endless ride—the Mellow Board Cruiser offers versatility for riders of all skill levels. Whether you're a beginner looking for a gentle introduction or an experienced rider seeking an exhilarating experience, there's a mode for everyone. In terms of design, the LED display on the remote control and the rubber-coated controller enhance both functionality and grip. These thoughtful details ensure a seamless and comfortable experience, allowing riders to focus on enjoying the ride. While the Mellow Board Cruiser has received high praise, there are a few areas in which it could improve. One common complaint is the limited color options, with only one choice available. This lack of variety may disappoint those seeking a skateboard that matches their personal style. Additionally, without the fast charger, the recharge time stretches to 3.5 hours, which may test the patience of eager riders. Other electric skateboards on the market boast longer ranges compared to the Cruiser's 10-mile range. Though this range is still respectable, it falls short when compared to its competitors. Overall, the Mellow Board Cruiser is a solid choice for riders who value performance, convenience, and sleek design. With its waterproof and dustproof certification, fast charging capabilities, mobile phone app integration, and various riding modes, the Cruiser offers an enjoyable and customizable riding experience. So, whether you're a seasoned rider or just starting your e-skateboarding journey, the Mellow Board Cruiser is worth considering. Hop on and feel the thrill of effortless gliding as you explore your cityscape. Ride on!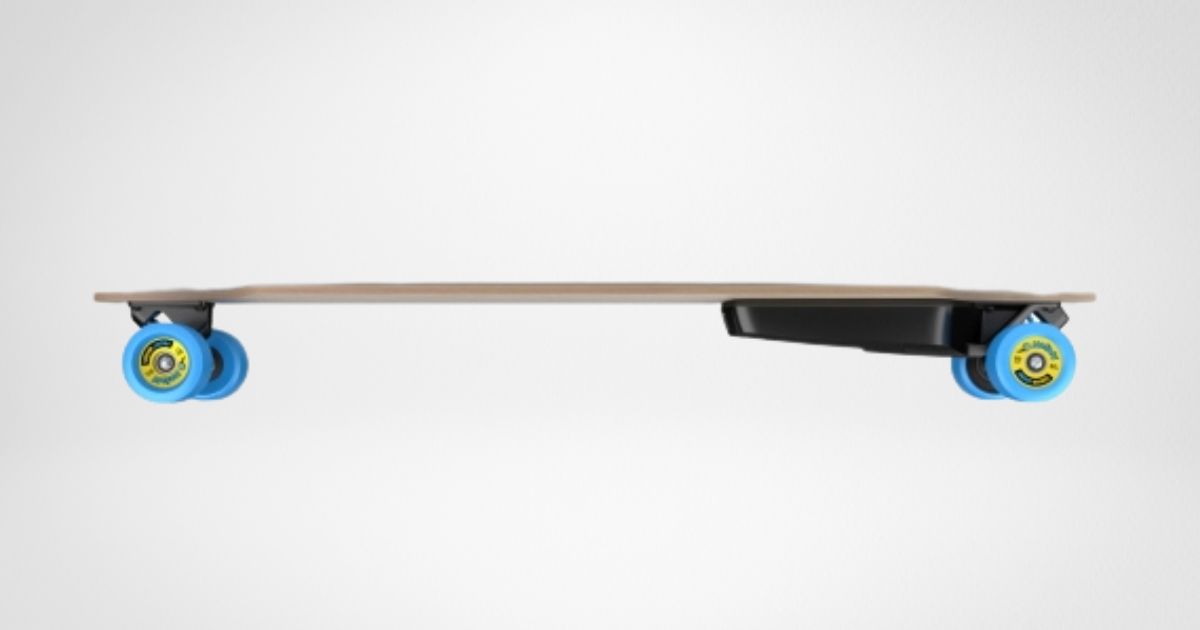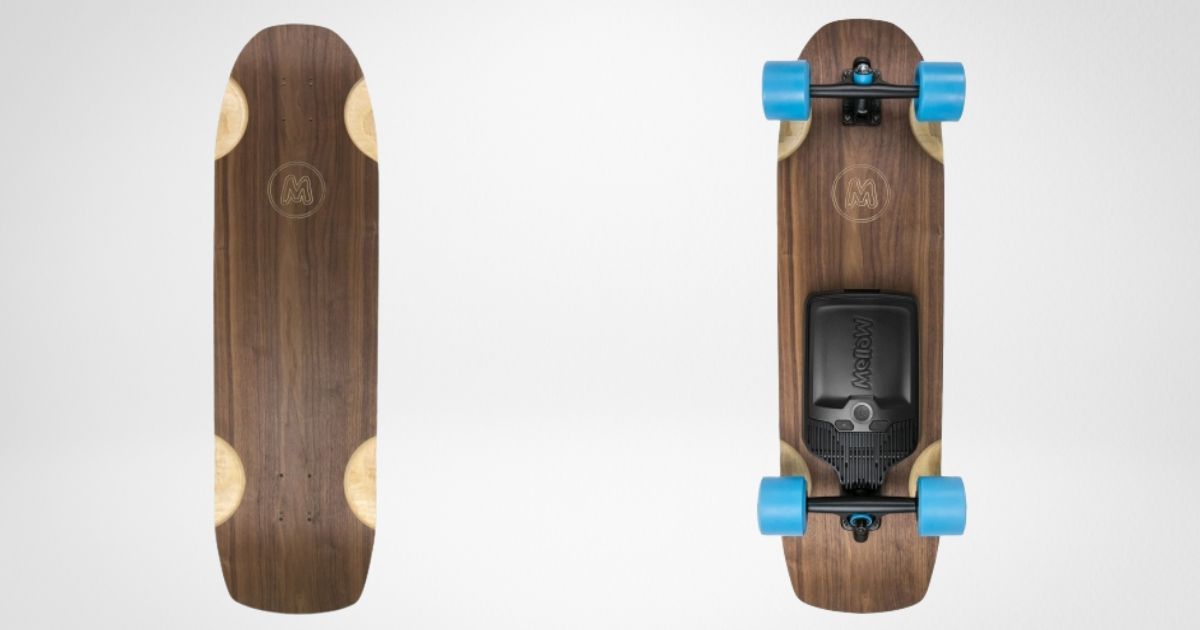 ---
5 Reasons to Buy the Vehicle
The skateboard comes with IP65 certification, which means it is waterproof and dustproof.
You can fully charge the skateboard in 45 minutes if you get the company's fast charger.
You can connect the skateboard to a mobile phone app to check stats and details about it.
There are four riding modes, so you can choose between rookie, pro, eco, and endless ride.
There is an LED display on the remote control, and the controller has a rubber coating for better grip.
3 Reasons Not to Buy the Vehicle
There is only one color option for this skateboard.
Without the fast charger, you will have to wait 3.5 hours for the skateboard to recharge.
At 10 miles, the range of this skateboard is considerably shorter than the ranges of competitor skateboards.
---
Bottom Line
As a piece of personal advice, the Mellow Cruiser is the best electric skateboard you can get for urban maneuvering and shorter rides. If you are not entirely on board with the Cruiser, you can always get any type of deck you like from this company and pair it with Mellow Board's alternative products.
Reviews
Reviews of the Mellow Board Cruiser
MELLOW BOARD REVIEW - THE BEST ELECTRIC SKATEBOARD CONVERSION KIT? - Content Team
The quality is very good, and rides are very smooth and safe. Also, the optional decks are awesome, but you can choose any deck you would like.
Mellow eboard review - Five stars is not enough for this urban cruiser - Joe Lewis
We would like to see other color options and a lower duro option for the front wheels down to maybe 76a to give a very soft ride in the urban environment.
Mellow Boards Review - My Favorite electric skateboard - Arnie Bornheim
Compared to a boosted board, this thing is barely audible, and it is very nice since no one will really know you are riding an electric skateboard, except that you are never pushing.