Microgo M5 Plus
Updated: September, 2023
At Ride Review, we understand the importance of finding the perfect micromobility vehicle for your needs. That's why we dug through countless reviews to bring you an overview of the Microgo M5 Plus Electric Scooter. This portable and eco-friendly e-scooter offers a convenient and cost-efficient commuting option for adults and teenagers alike. One standout feature of the Microgo M5 Plus is its impressive range of 20 miles on a single charge, allowing you to travel longer distances without the worry of running out of power. With its 500W silent motor, you can enjoy a smooth and quiet ride through city streets or on thrilling adventures. The Microgo M5 Plus also offers three speed modes, allowing you to choose the level of acceleration and speed that suits your preference and riding conditions. Its LED dashboard provides clear and easy-to-read information about your speed and battery life, ensuring you stay informed throughout your ride. Portability is another key feature of the Microgo M5 Plus. With its compact foldability, you can easily collapse and carry it wherever you go. Whether you're hopping on public transportation or stashing it in the trunk of your car, this scooter won't weigh you down. For added comfort, the Microgo M5 Plus is equipped with front and rear suspension, absorbing bumps and uneven surfaces to provide a smoother ride. However, it's worth noting that some reviewers have mentioned that the small tires lack absorption, which may affect the overall ride quality. While the Microgo M5 Plus offers excellent performance for urban environments, it may struggle to climb steep inclines. If you're planning on tackling hilly terrains, you may want to consider a more rugged option. In terms of safety features, the Microgo M5 Plus comes with a headlight, brake lights, and blue pedal lights to ensure visibility during night rides. These features contribute to a safe and comfortable commuting experience. Reviews of the Microgo M5 Plus highlight its affordability and convenience, making it an attractive option for those who regularly use dockless scooters or need a reliable mode of transportation in the city. However, some reviewers have mentioned issues with pins not fitting properly into place, which could compromise rider safety. Additionally, customer support from the manufacturer has been reported as unsatisfactory. Overall, the Microgo M5 Plus Electric Scooter offers a budget-friendly and feature-rich option for commuters and leisure riders. Its convenient foldability, long range, and quiet motor make it a practical choice for everyday use. Just keep in mind its limitations on steep inclines and potential safety concerns.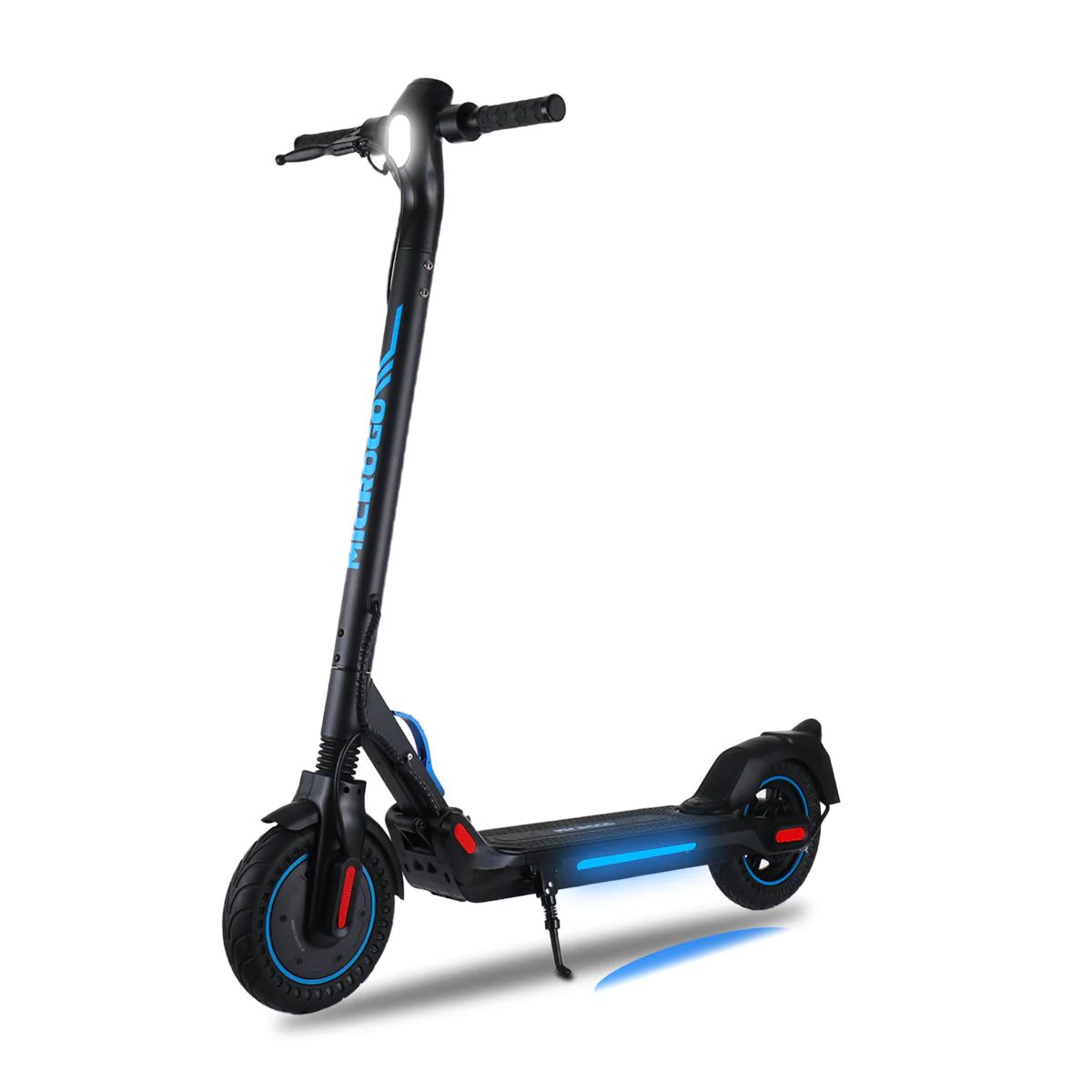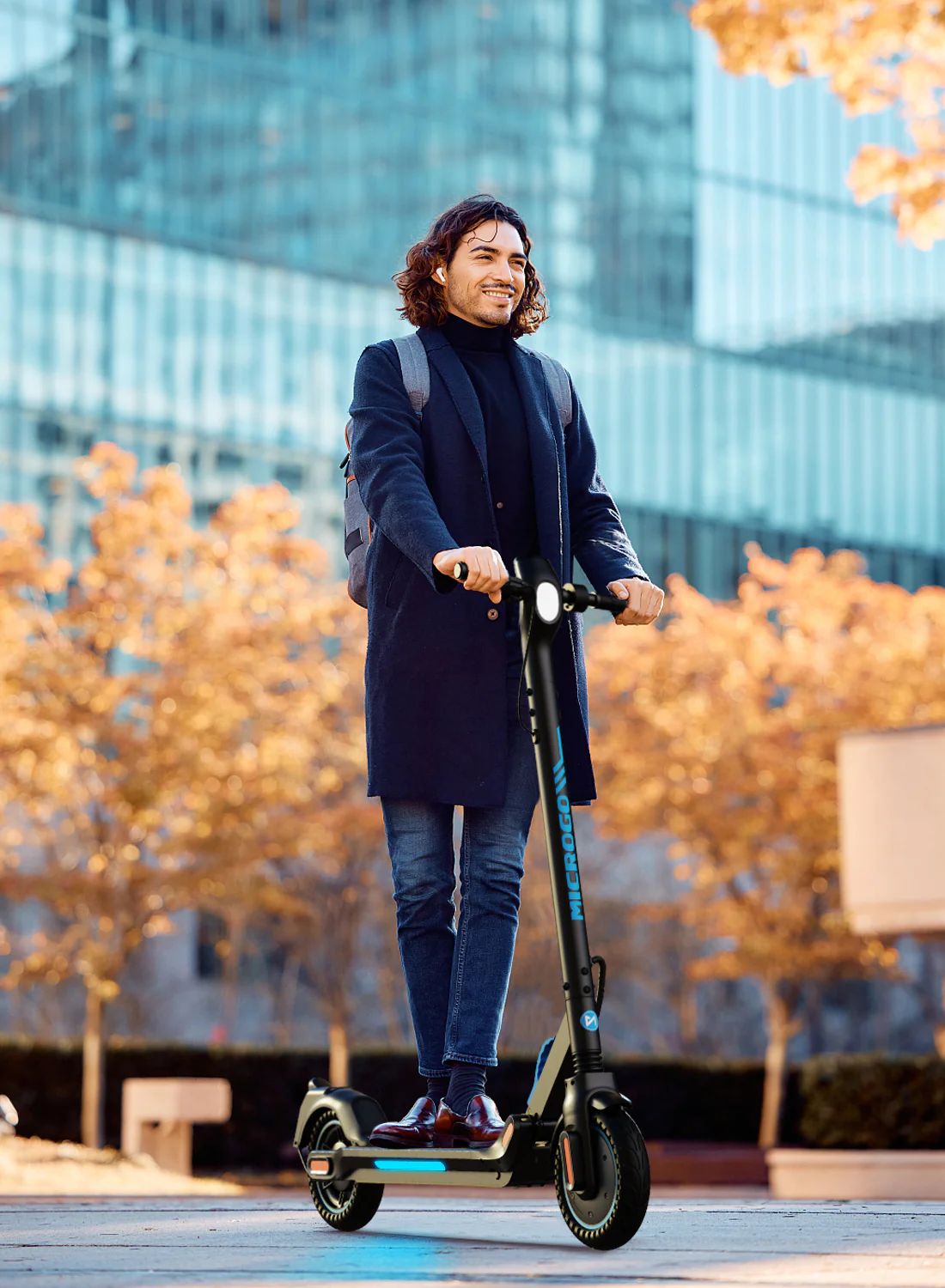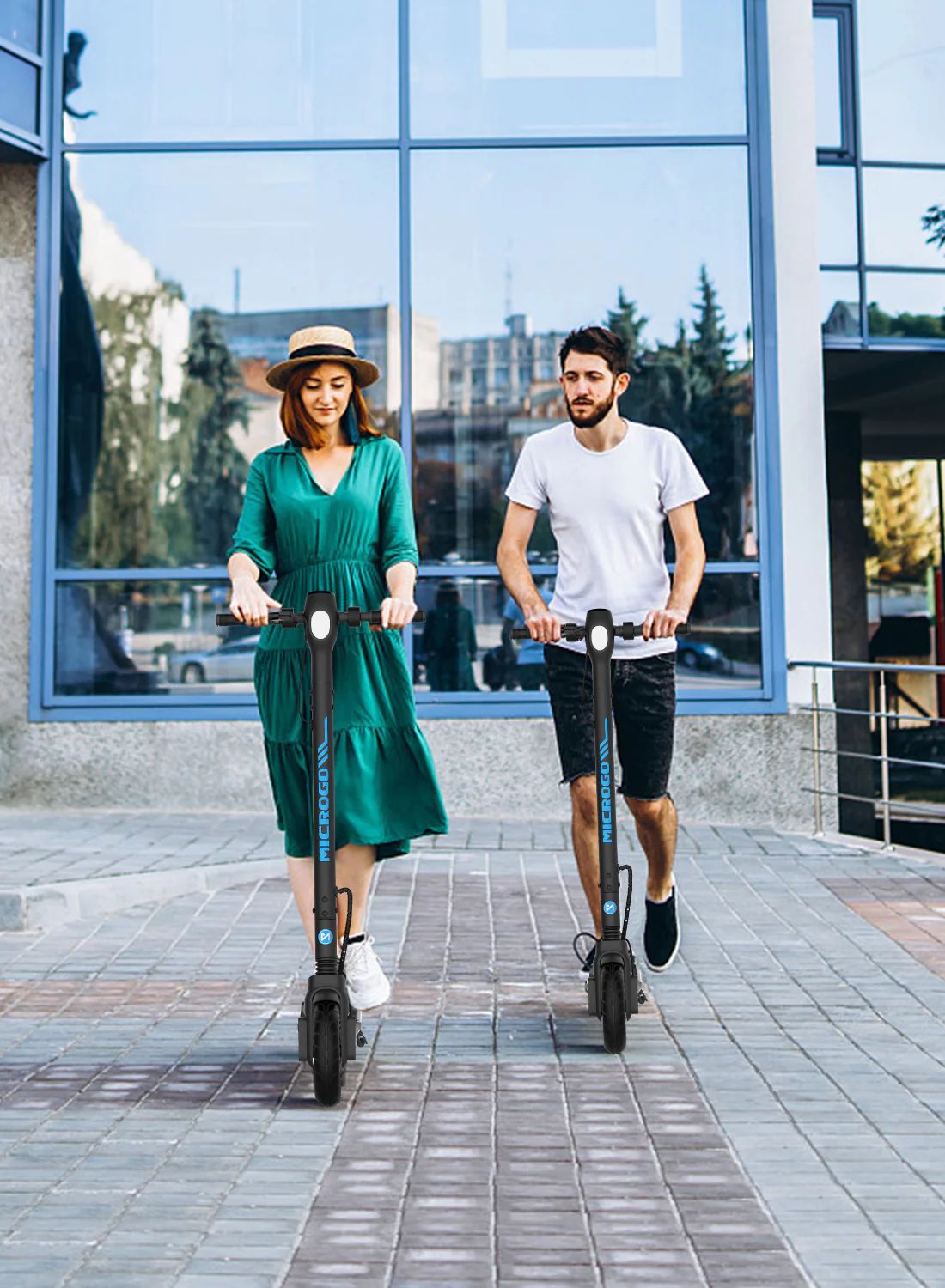 ---
6 Reasons to Buy the Microgo M5 Plus
Long range of 20 miles
3 speed modes
LED dashboard
500W silent motor
Easy to carry
Front and rear suspension
2 Reasons Not to Buy the Microgo M5 Plus
Small tires that lack absorption
Can't climb steep inclines
---
Bottom Line
The Microgo M5 Plus is an affordable and portable electric scooter that offers a speedy and enjoyable ride. Although it may lack some advanced features, its solid construction and large deck make it a convenient option for city use. While there may be some concerns about ride quality and safety, overall, the Microgo M5 Plus is a feature-rich scooter that combines easy operation and environmental friendliness.
Reviews
Reviews of the Microgo M5 Plus
Microgo M5 Is An Affordable, Foldable Electric Scooter Out ... -
The Microgo M5 is an affordable, portable and foldable electric scooter from Shenzhen that offers convenience especially for city use. However, its small tires and lack of shock absorption decrease ride quality. Despite its shortcomings, the Microgo M5 may prove to be a cost-effective option for those who regularly rent dockless scooters.
MICROGO M5 Electric Scooter review -
The MICROGO M5 Electric Scooter provides a speedy, enjoyable ride with a solid construction and large deck, but fails to ensure rider safety due to issues with pins not fitting into place properly. This issue aside, the scooter is easy to ride and can be valuable for those in urban environments. Contact with the company has been unsuccessful due to poor customer support and the manufacturer's disregard for the identified safety issue.
MICROGO M5 Pro Electric Kick Scooter Review -
The Microgo M5 Pro Electric Kick Scooter is a pocket-friendly and feature-rich electric scooter that comes with several improvements over the previous models. It is praised for its design, easy operation, environmental friendliness, and ease of folding, but criticised for its high expense, inability to climb steep inclines, and weight limit of 220 pounds.