Allston
Updated: September, 2023
Here at Ride Review, we always strive to provide our readers with the most comprehensive and insightful reviews of micromobility vehicles. Recently, we came across the Montague Allston, a folding bike that really caught our attention. After pouring through countless reviews and digging deep into the specifications, we're excited to share our overview of this versatile hybrid bike with you. Picture this: you're commuting to work on a bustling city street, effortlessly zipping past traffic jams and enjoying a smooth ride. Suddenly, you spot a hidden trail that piques your curiosity. Without a moment's hesitation, you veer off the road and onto the dirt path, seamlessly transitioning from urban rider to off-road explorer. This is the experience that the Montague Allston delivers. One of the standout features of the Allston is its smooth, quiet, and comfortable ride. Riders repeatedly praise the bike's ability to glide over various terrains, ensuring that every journey is a pleasant one. Whether you're navigating pothole-ridden city streets or tackling light off-road trails, the Allston handles it all with ease. One of the key selling points of the Allston is its foldability feature. This means that when you're done with your ride, you can easily fold it up and stow it away until your next adventure. This level of convenience is perfect for urban dwellers who may have limited storage space and want a bike that can easily be transported on public transportation or tucked away in a closet. In terms of performance, the Allston really shines. Equipped with a Gates carbon belt drive and a Shimano Alfine 11 internal gear hub, this bike offers high-level performance that riders can rely on. The virtually maintenance-free design means less time tinkering with the bike and more time enjoying the ride. Plus, the hydraulic disc brakes provide superb stopping power, ensuring your safety on the road. Now, let's address a couple of drawbacks. Some reviewers noted that the step-over model of the Allston may be harder to mount for older riders or individuals with mobility concerns. However, this is a minor consideration and may not be an issue for many riders. Additionally, while the Allston performs admirably on light off-road rides, it has somewhat limited capabilities for more rugged terrain. If you're a hardcore off-road enthusiast, you may want to consider a bike specifically designed for those types of adventures. In conclusion, the Montague Allston is a versatile hybrid bike that delivers a top-notch riding experience. Its smooth, quiet, and comfortable ride, paired with its foldability feature, make it a fantastic choice for urban dwellers and explorers alike. With its high-level performance and convenient design, the Allston truly stands out from the crowd. So, whether you're commuting to work or embarking on an off-road adventure, the Allston has got you covered.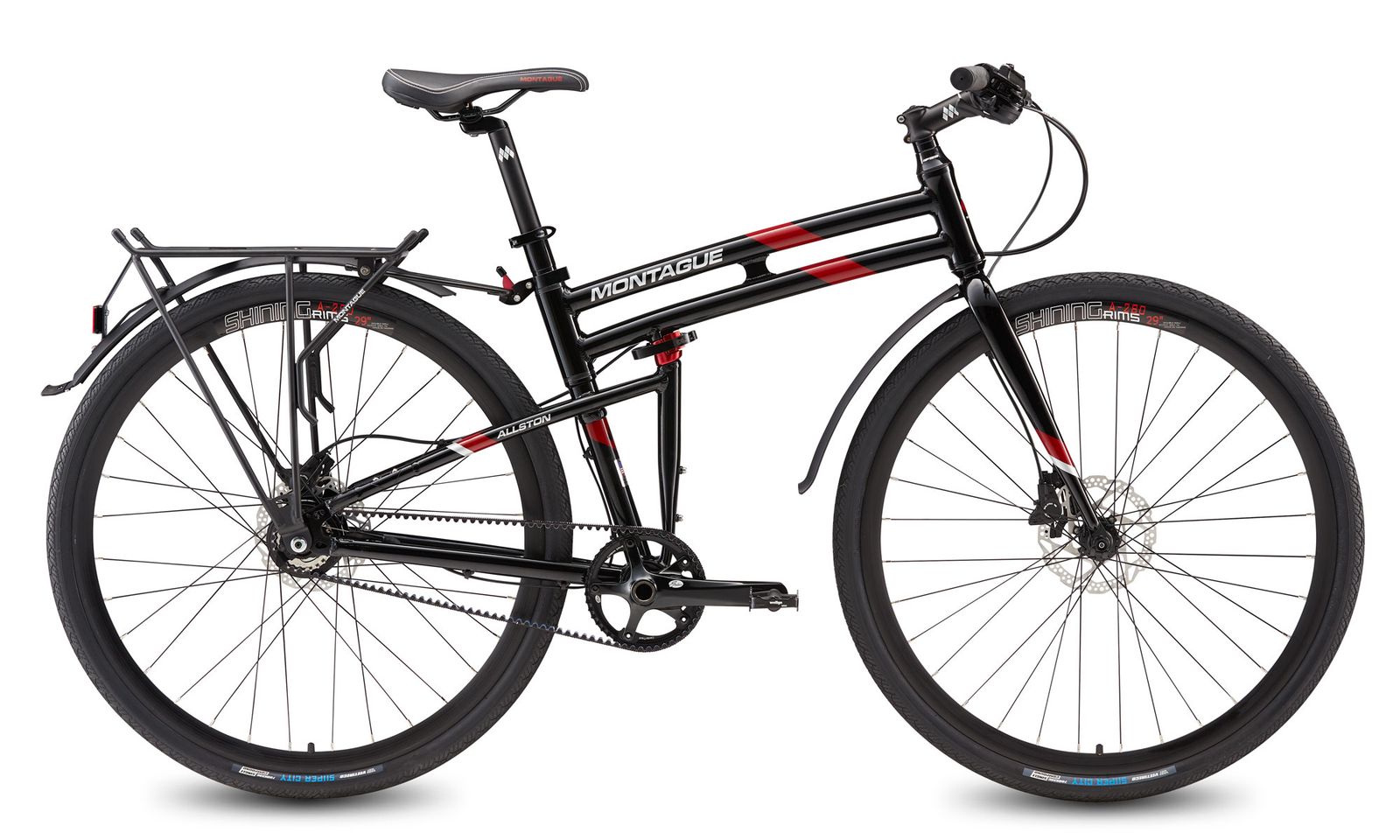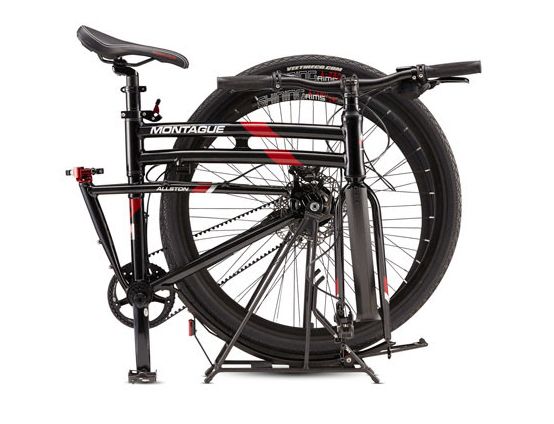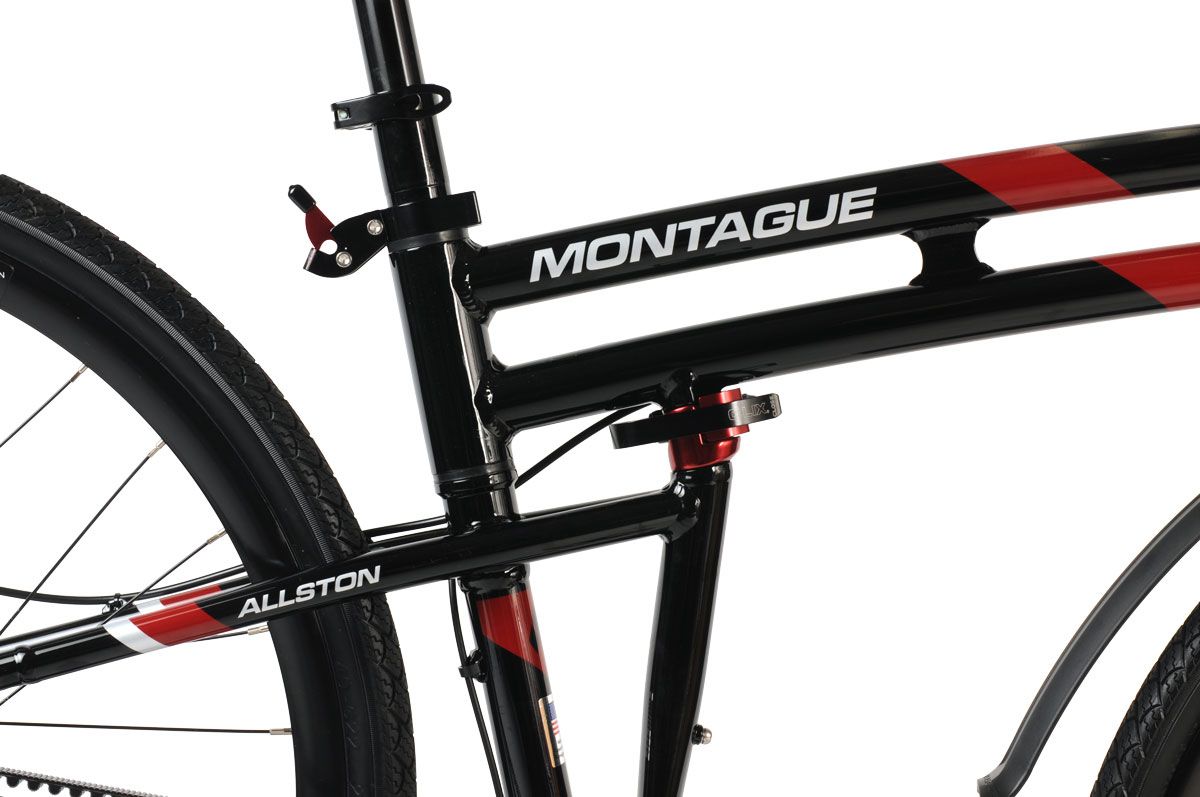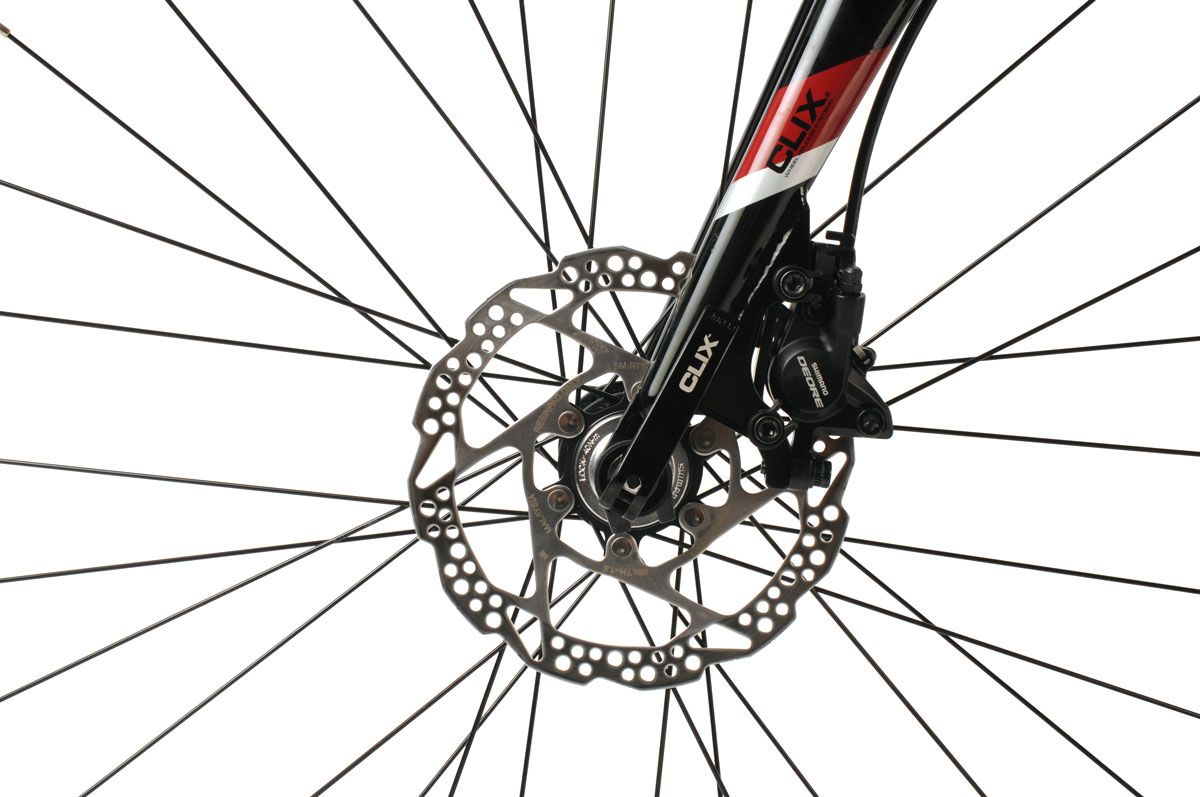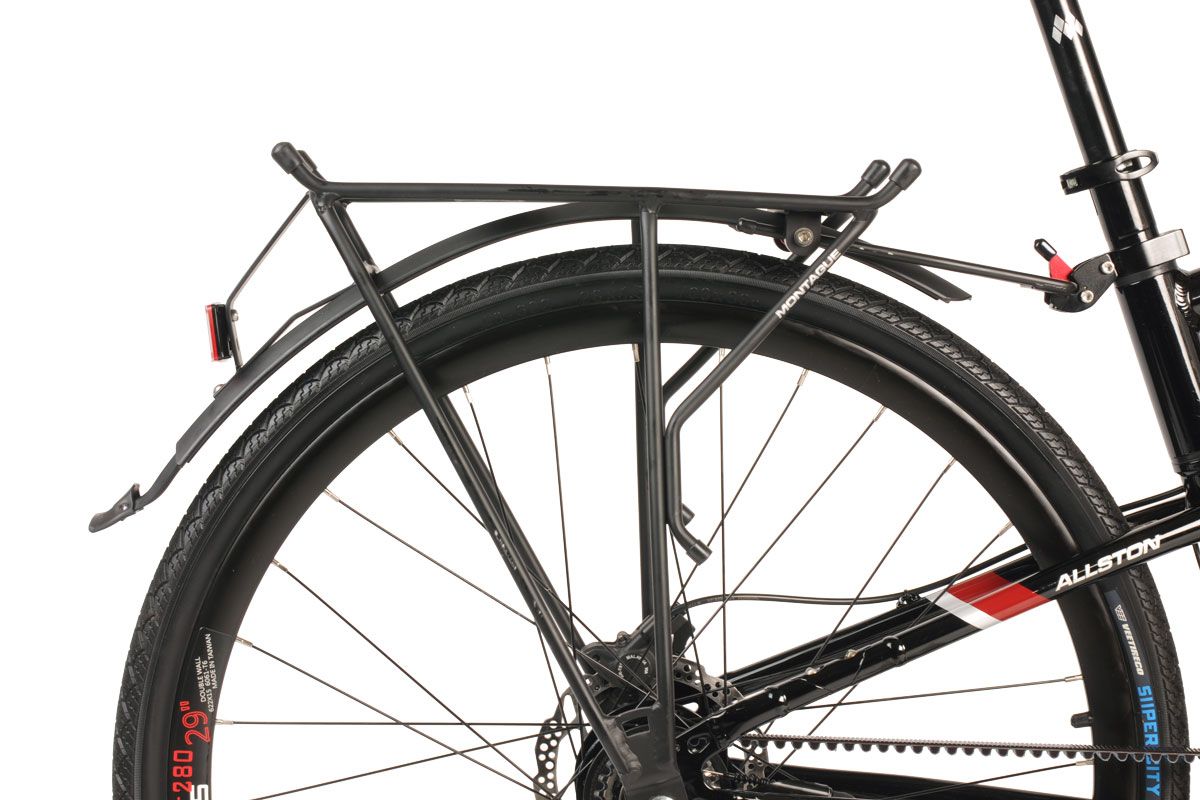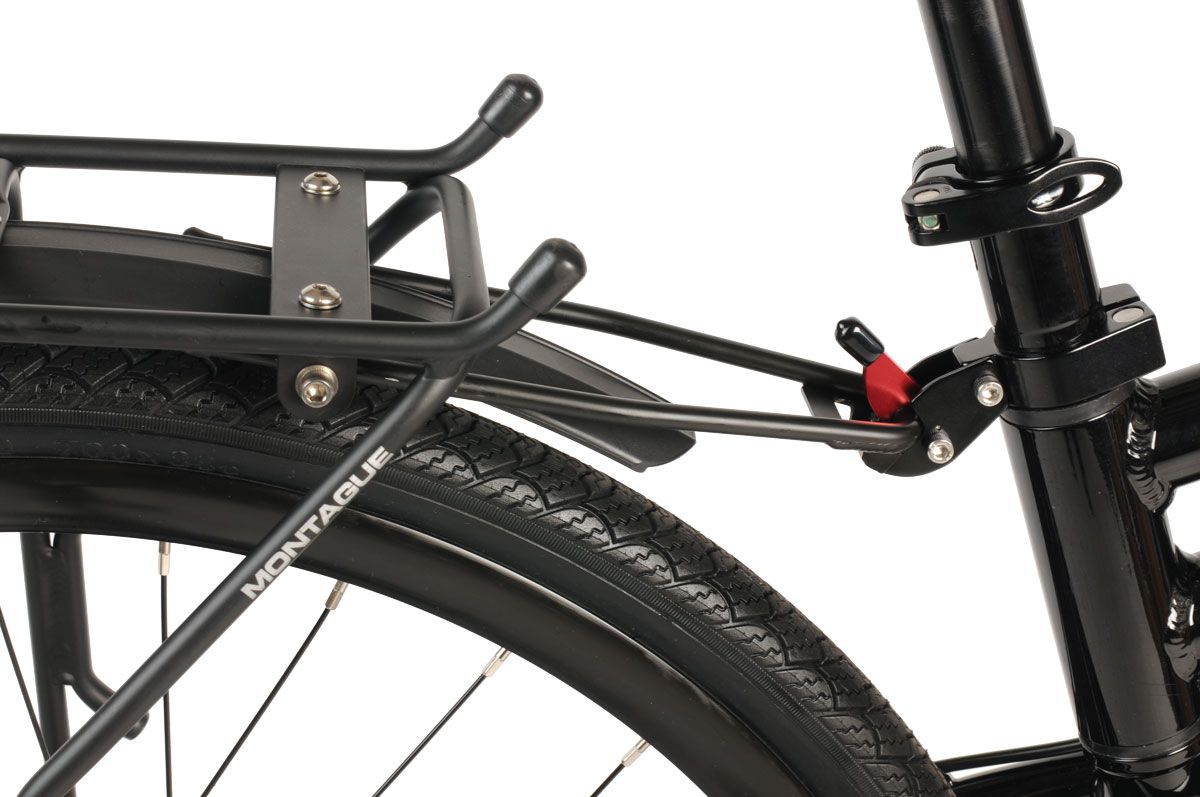 ---
6 Reasons to Buy the Allston
Smooth, quiet, and comfortable ride
Versatile hybrid bike
Suitable for both urban use and light off-road rides
Foldability feature adds convenience as a transportable bike
High-level performance
Fast ride
2 Reasons Not to Buy the Allston
Step over model may be harder to mount for older riders
Somewhat limited off-road capabilities
---
Bottom Line
The Allston is a versatile and high-performance hybrid bike that offers a smooth and comfortable ride. Whether you're navigating city streets or venturing off-road, this bike is up for the task. With its foldability feature, it also provides added convenience as a transportable option. Overall, the Allston is a reliable and versatile choice for riders looking for a fast and enjoyable ride.
Reviews
Reviews of the Allston
Montague Allston Folding Hybrid Bike Review -
The Montague Allston is a high-level, versatile hybrid bike which is perfect for both urban use and light off-road rides. It offers a smooth, quiet, comfortable and fast ride and its foldability feature adds to its convenience as a transportable bike.
Subscribe to Ride Review
Sign up for free for the Ride Review Newsletter - the world's largest newsletter about small electric vehicles - and have chances to win our electric bike and scooter giveaways. Trusted by over 60,000 riders around the world.
No, thank you.