Quietkat Apex
Updated: September, 2023
Unboxing the Quietkat Apex, we at Ride Review were immediately struck by the quality of its design and build. With a sleek frame and seamlessly integrated battery compartment, this e-bike resembles a high-quality mountain bike rather than a traditional electric bike. And it's not just about looks—the Apex delivers on performance too. The Quietkat Apex is part of the "all-terrain" category of electric bikes, and it certainly lives up to that designation. Equipped with the powerful Bafang Ultra mid-drive motor, an inverted moto-style front fork, and reliable hydraulic disc brakes, the Apex is built to handle any terrain you throw at it. Whether you're tackling steep hills or rough trails, this e-bike climbs with ease and provides exceptional stability and balance. One standout feature of the Apex is its tires. These fat tires have a diameter of 26" and a thickness of 4.5", offering superior stability and traction. They're perfect for off-road adventures and provide a smooth and comfortable ride even on challenging terrain. In terms of versatility, the Quietkat Apex doesn't disappoint. It offers five levels of assist mode, including eco, sport, walk, and throttle assist modes, allowing you to customize your riding experience. With its enormous carrying capacity and pannier rack, you can easily transport all your gear for a day of outdoor exploration. While the Apex certainly excels in many areas, there are a few downsides to consider. Weighing in at 70 pounds, it's on the heavier side, which may make it less maneuverable for some riders. Additionally, the bike could use a longer range per charge to truly maximize its potential. Lastly, the price tag is on the higher side, making it a more significant investment. Overall, the Quietkat Apex is a premium-quality electric bike that is optimized for outdoor adventures. With its powerful motor, reliable components, and spacious carrying capacity, it's a top choice for riders who want to tackle rugged terrains with ease. While it may be on the pricier side, the Apex delivers on performance and durability and is well worth the investment for those serious about off-road riding.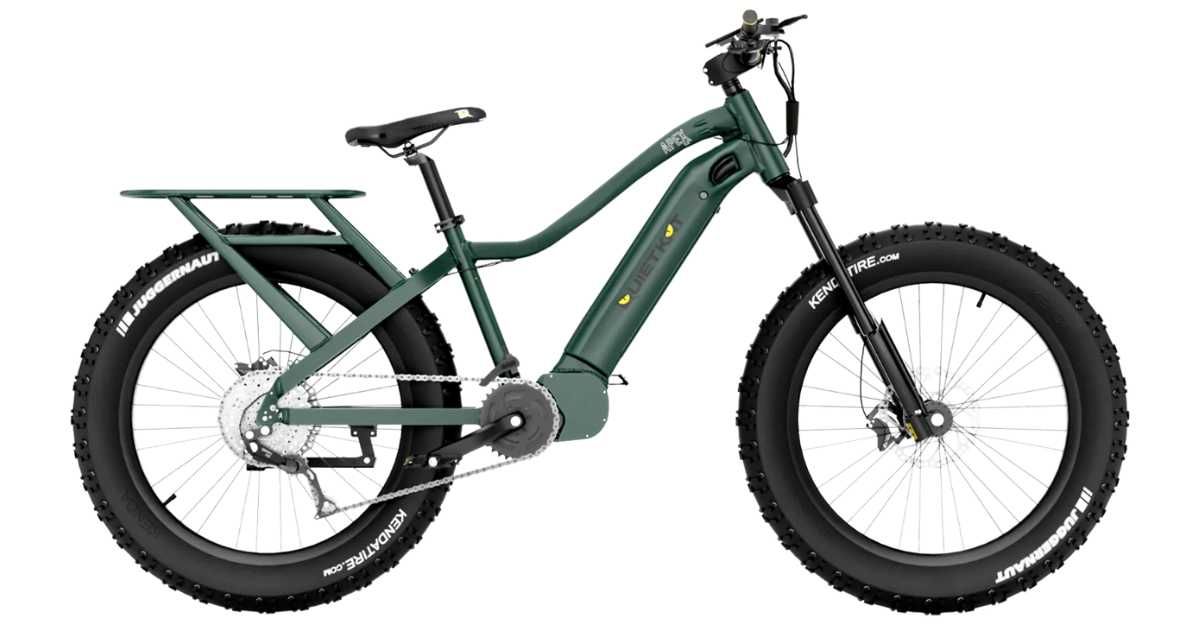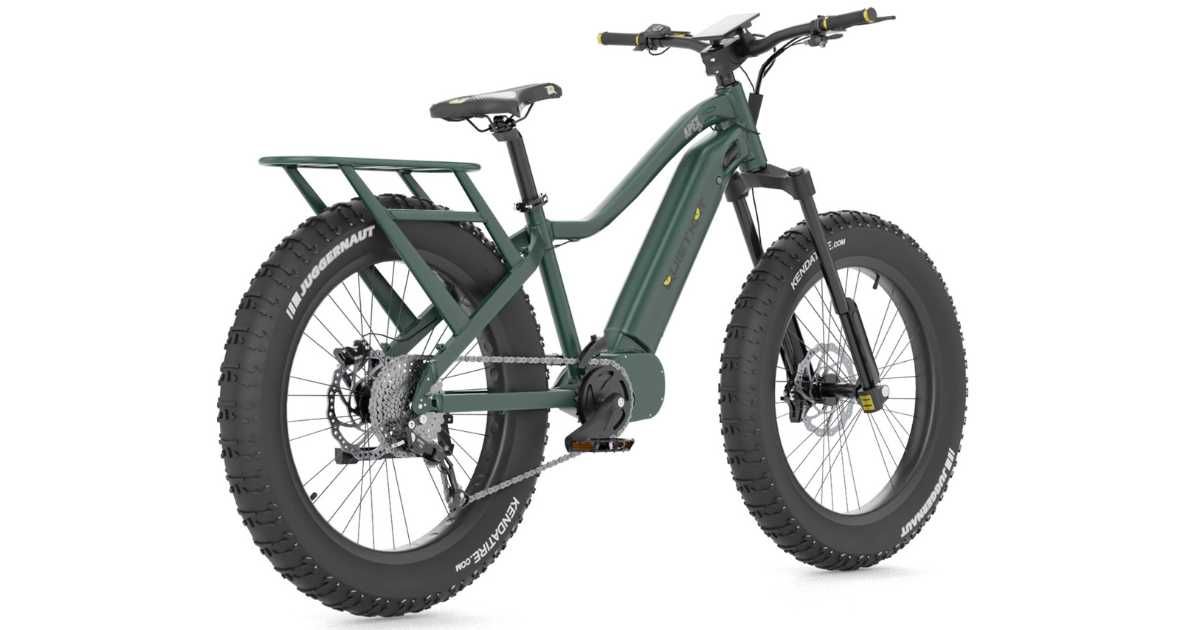 ---
10 Reasons to Buy the Quietkat Apex
5 levels of eco, sport, walk, and throttle assist mode
Enormous carrying capacity
Reliable hydraulic disc brakes
Pannier rack
Available in three sizes
Climbs well
Color options and battery options
Optimized for the outdoors
Premium quality components
Available with 1500, 1000, or 750-watt Bafang Ultra mid-drive motor
3 Reasons Not to Buy Quietkat Apex
At 70lbs, the bike is pretty heavy
More miles per charge would be an improvement
Pricey
---
Bottom Line
The Quietkat Apex eBike is an extremely capable bike with premium components designed to take you out for the ultimate adventure on rough terrains.
Reviews
Reviews of the Quietkat Apex
QuietKat Apex 1000 Review - Brady Meyers
The most notable feature the Quietkat Apex 1000 has in the durability department are its tires. They are fat with a capital F. With a diameter of 26", they're wide—but it's the thickness we liked most. At 4.5", they're much thicker than standard fat tires, offering way better stability and balance. The Rungu Bike has three tires, however, which is superior.
QuietKat Apex Review 2023 - Sam Gross
The Apex is the highest-end of several hardtail electric fat bikes in QuietKat's lineup. Spec'd with the Bafang Ultra mid-drive motor, an inverted moto-style front fork, powerful brakes, and a 9-speed SRAM drivetrain, the Apex is a member of a newer niche of electric bikes I've started calling the "all-terrain" category.
Tested Tough: Quiet Kat APEX E-Bike - Mike Schoby
Unboxing the bike, I was immediately impressed with the quality of the frame design and build. With a low-swept top bar for mounting and dismounting while wearing bulky hunting clothes and a seamlessly integrated down bar battery compartment—it had the looks of a normal high-quality mountain bike, not a traditional e-bike.
Subscribe to Ride Review
Sign up for free for the Ride Review Newsletter - the world's largest newsletter about small electric vehicles - and have chances to win our electric bike and scooter giveaways. Trusted by over 60,000 riders around the world.
No, thank you.