Retrospec Rover Waggin Review
Updated: September, 2023
If you're anything like me, your furry friend is more than just a pet – they're family. And as a pet owner, I'm always on the lookout for products that prioritize the safety and comfort of our four-legged companions. That's why when I came across the Retrospec Rover Waggin Pet Bike Trailer, I knew I had to dive deeper into what this product has to offer. What immediately caught my attention is the maximum security that the Retrospec Rover Waggin provides for your pet. With a secure zipper enclosure and hassle-free entry and exit for dogs, you can rest easy knowing that your furry friend is safe and secure throughout your ride. Plus, the weather-resistant design ensures that your pet stays dry and comfortable no matter the weather conditions. One feature that sets the Retrospec Rover Waggin apart is its quick-fold design. As someone who values convenience, I appreciate the ease with which this trailer can be folded down for storage or transportation. Whether you're heading out on a bike adventure or simply need to save space at home, the Retrospec Rover Waggin has got you covered. Speaking of transportation, the 16" wheels on this pet bike trailer ensure a smooth and stable ride for both you and your pet. No more worrying about bumps or uneven terrain – this trailer can handle it all. And with its deep rear storage compartment, you'll have plenty of space to bring along essentials like water, treats, or even a small toy for your pet. Now, I do have to mention a few drawbacks of the Retrospec Rover Waggin. Firstly, it is available in one size only, which may be limiting for those with larger pets. Additionally, the maximum weight capacity is 50 pounds, so if you have a larger breed, this trailer may not be suitable. Lastly, the warranty offered is limited, so it's important to keep that in mind when considering your purchase. However, despite these minor drawbacks, the overwhelming consensus from the reviews I've read is that the Retrospec Rover Waggin is a sturdy and reliable choice, especially considering its affordable price. Multiple reviewers have praised its easy assembly and folding capabilities, making it an optimal choice for smaller and medium-sized dogs. In conclusion, if you're in the market for a pet bike trailer that prioritizes security, convenience, and affordability, the Retrospec Rover Waggin is definitely worth considering. Its quick-fold design, weather resistance, and smooth ride are just a few of the features that make it stand out among its competitors. So grab your helmet, buckle up your furry friend, and embark on countless adventures together with the Retrospec Rover Waggin Pet Bike Trailer.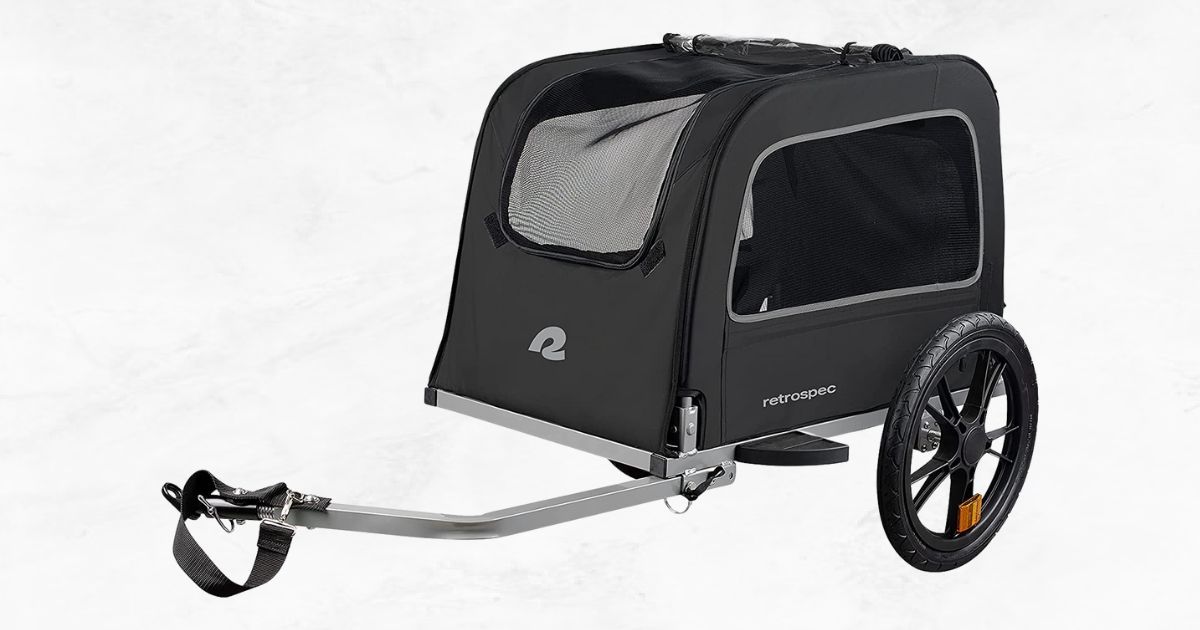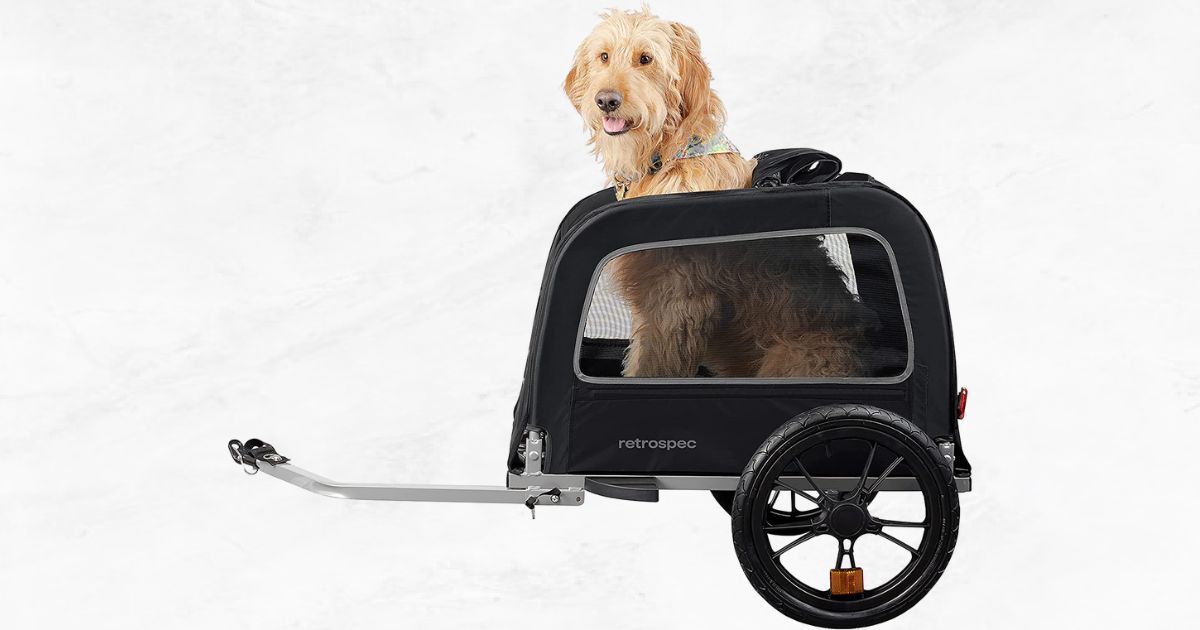 ---
9 Reasons to Buy the Retrospec Rover Waggin
Provides maximum security for your pet
Hassle-free entry and exit for dogs
Foldable frame
Secure zipper
Weather resistant
16" wheels ensure a smooth ride
The folding frame and small size allow easy transportation
Comes with a deep rear storage compartment
Available in three colors: black, blue, and yellow
3 Reasons Not to Buy the Retrospec Rover Waggin
Available in one size only
Maximum weight capacity is 50 pounds
Limited warranty
---
Bottom Line
The Retrospec Rover Waggin is a better alternative to a carrier bag when you want to travel with your large pet who might not fit in a bike basket. It fits almost all adult bicycles and might be the most practical trailer for you if you're a pet parent.
Reviews
Reviews of the Retrospec Rover Waggin Review
The Best Bike Trailers for Dogs - Lindsay Pevny
"The Rover Waggin' Pet Trailer from Retrospec is sturdy and reliable, especially for its affordable price. It's fast and easy to put together and folds down for storage or transportation."
Best Dog Bike Trailers - Pete Decker
"The Retrospec Rover Waggin' Pet Bike Trailer is a bicycle carrier that you can use for your small cat or dog."
Subscribe to Ride Review
Sign up for free for the Ride Review Newsletter - the world's largest newsletter about small electric vehicles - and have chances to win our electric bike and scooter giveaways. Trusted by over 60,000 riders around the world.
No, thank you.