Schwinn Mendocino
Updated: September, 2023
As e-bikes continue to rise in popularity, it can be overwhelming to choose the perfect one for your needs. That's why we at Ride Review have done the research for you and found the Schwinn Mendocino to be a top contender in the market. The Schwinn Mendocino is a stylish and durable e-bike with a vintage look that's sure to turn heads. Its aluminum frame ensures a comfortable ride, and it accommodates riders of heights between 5'4" to 6'2". With its tool-free adjustable seat height, you can easily find the perfect riding position for your comfort. One standout feature of the Mendocino is its maximum weight capacity of 300 lbs, making it a reliable option for riders of all sizes. Additionally, the bike's hub motor requires little to no maintenance, allowing you to focus on enjoying your rides. The integrated lights also make it safe for night riding. The Mendocino comes with fenders, protecting you from any splashes you might encounter along your journey. It's also equipped with mechanical disc brakes, ensuring safe rides even in rainy weather. The oversized alloy handlebar makes it easy to reach the controls, giving you full control over your ride. With a 250-watt pedal assist hub motor, the Mendocino is perfect for navigating urban areas, allowing you to reach a top speed of 20 mph. Whether you're using it for commute or leisure, this e-bike provides enough pedal assist exactly when you need it. While the vintage style of the Mendocino might not be to everyone's taste, it offers a unique aesthetic that sets it apart from other e-bikes on the market. However, there have been some reports of minor faults with the kickstand and fenders, so it's worth considering these potential issues. Overall, reviewers have praised the Mendocino for its responsive torque pedal assist sensor and its ability to provide just the right amount of pedal assist. It's been described as an excellent cruiser-style e-bike that's perfect for riders looking to explore their neighborhood or get from one place to another. In conclusion, if you're in the market for a stylish and reliable e-bike, the Schwinn Mendocino is a standout choice. Its durable construction, adjustable seat height, and smooth pedal assist make it an excellent option for both commuters and leisure riders. And with its attractive vintage look, it's sure to turn heads wherever you ride.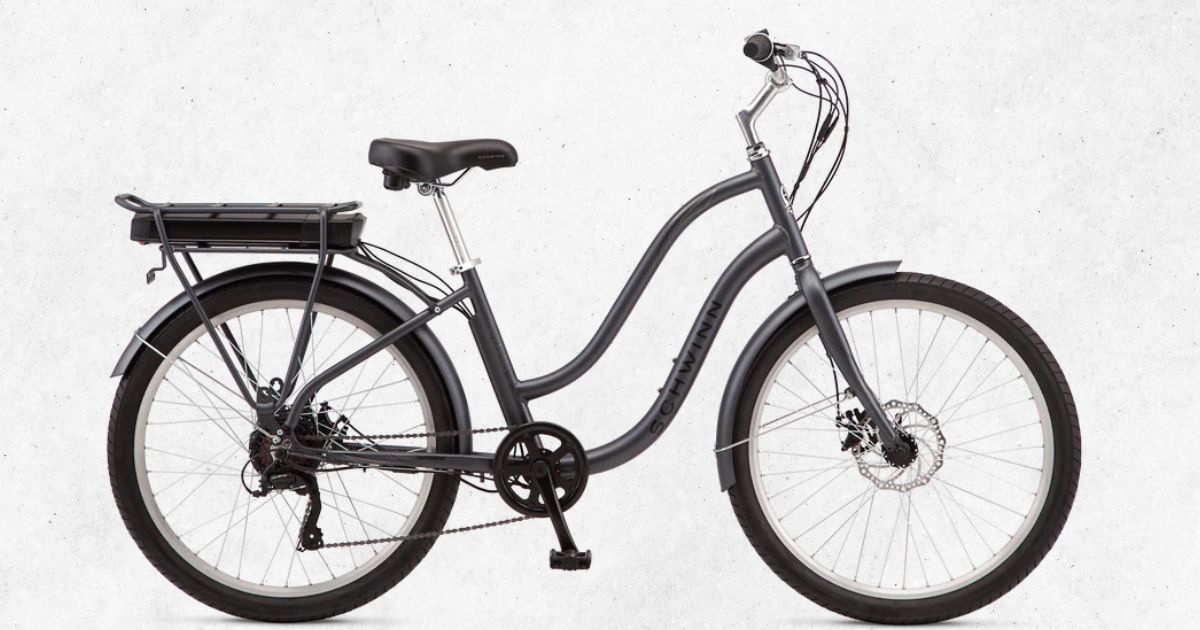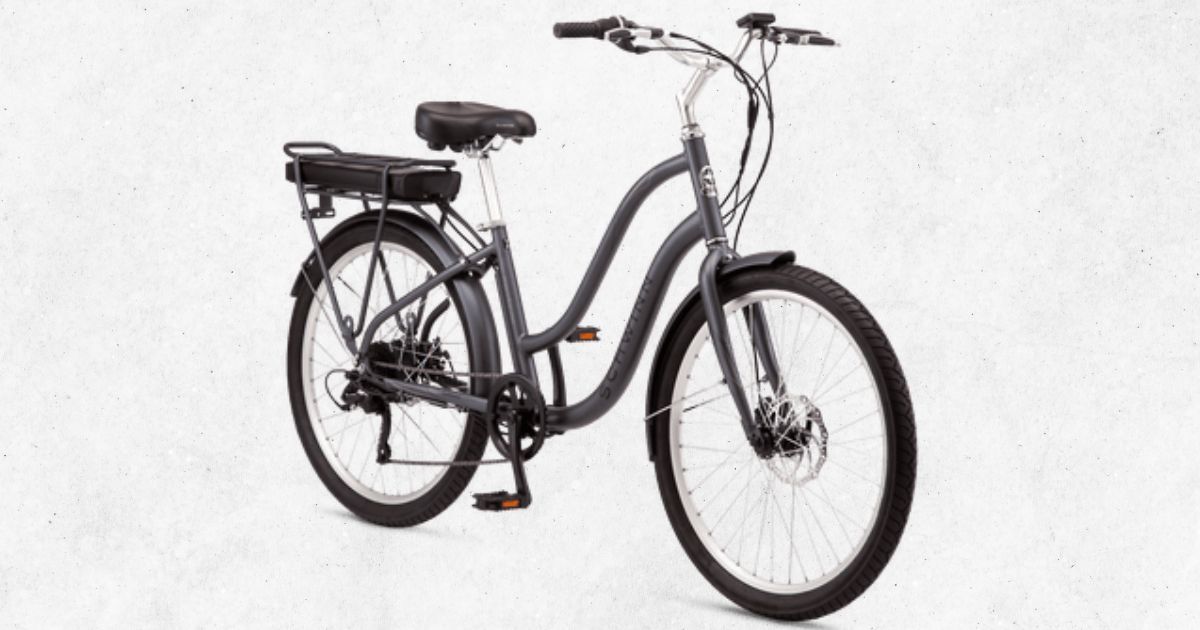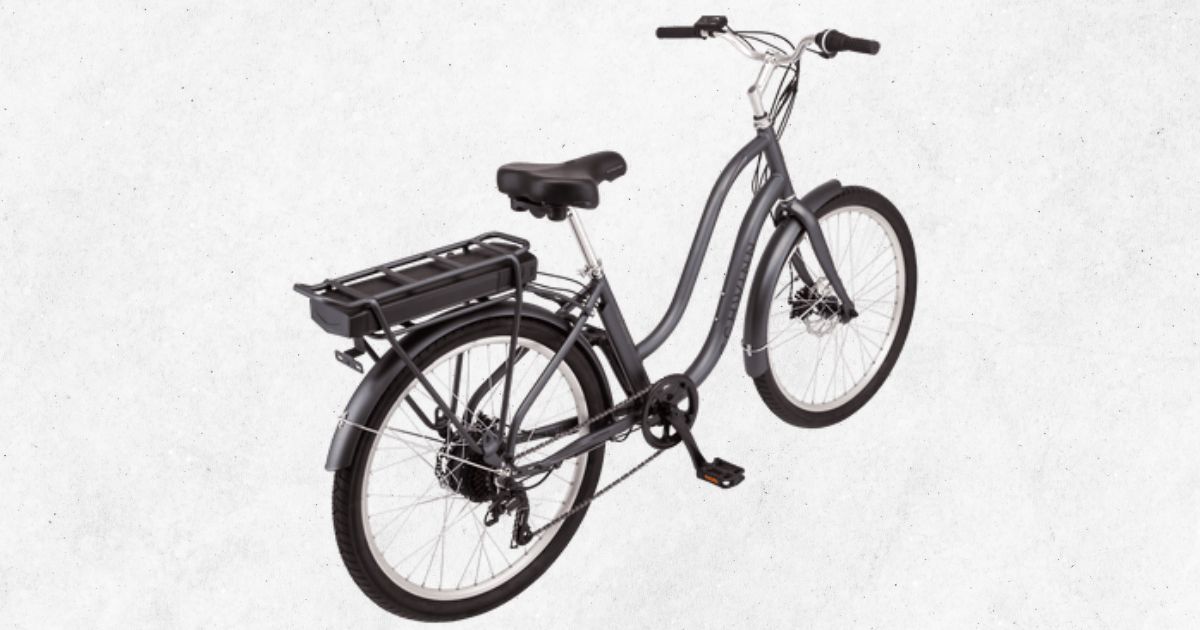 ---
10 Reasons to Buy the Schwinn Mendocino
The Schwinn Mendocino has a durable aluminum frame ensuring a comfortable ride.
It's perfect for riders of heights between 5'4" to 6'2" inches tall.
It boasts a tool-free adjustable seat height, which allows an upright riding position.
This product by Schwinn can support a maximum of 300 lbs of the total system weight, which makes it extremely durable and reliable.
The Hub motor requires little to no maintenance. Also, it has integrated lights, allowing you to ride at night.
The electric bike comes with fenders that save you from splashes.
Schwinn Mendocino e-bike is perfect for casual bike rides.
It boasts mechanical disc brakes, which allow you safe rides in rainy weather due to the oversized alloy handlebar. This easily allows you to reach the controls.
The 250-watt pedal assist hub motor can be used for riding in almost all urban places. This motor allows it to reach speeds of 20 mph.
The Mendocino electric bike has a nice vintage-looking body at the lowest price.
3 Reasons Not to Buy the Schwinn Mendocino
It may not be preferable due to the vintage style.
There may be minor faults in the kickstand or fenders.
The one-size concept may not be suitable for all buyers.
---
Bottom Line
The Schwinn Mendocino launched recently in the electric bike market. Not only is it affordable, but its vintage look and impressive battery timings, along with its adjustable body, efficient, space-saving size, and innovative mechanisms, make it a contender for the best e-bikes around. The only downside is the price. But if it isn't a concern, then Mendocino is the way to go.
Reviews
Reviews of the Schwinn Mendocino
Schwinn E-Mendocino - Dewey
"It has a more responsive torque pedal assist sensor."
Mendocino Step-Thru Electric Bike -
"Providing enough pedal assist when I need it."