Shimano EP8 Motor
Updated: September, 2023
Picture this: You're out on the trails, wind rushing through your hair, as you effortlessly conquer any terrain in your path. You feel the power beneath you, propelling you forward and making every ride an exhilarating experience. This is the magic of the Shimano EP8 Motor. The EP8 Motor is the latest offering from Shimano, and it has taken the eBike world by storm. With its impressive power and lightweight design, it's no wonder that bike brands are flocking to incorporate this motor into their models. One of the standout features of the EP8 Motor is its power. It outperforms any previous Shimano motors, giving you that extra boost you need to tackle steep hills or cruise through rough terrains. And despite its impressive power, the EP8 Motor is smaller and lighter than its predecessors, ensuring that it won't weigh you down or negatively affect the balance of your bike. Switching between modes with the EP8 Motor is a breeze, thanks to its convenient app. Whether you want to conserve battery life or unleash maximum power, the app allows you to easily customize your riding experience. Speaking of batteries, the EP8 Motor can be paired with batteries of various capacities, giving you the flexibility to choose the range that suits your needs. One of the highlights of the EP8 Motor is its ability to maintain cool temperatures even during long rides. Heat buildup can be a concern with some motors, but with the EP8 Motor, you can ride with peace of mind, knowing that it will keep performing at its best. While the EP8 Motor boasts an array of impressive features, it does have a few drawbacks to consider. Some reviewers have noted that the motor is not the quietest, so if you prefer a whisper-quiet ride, this may not be the motor for you. Additionally, the range of the EP8 Motor is not always consistent, which can make it difficult to gauge how far you can go on a single charge. Lastly, without the connected phone app, there is no way to check battery levels, which can be inconvenient for riders who prefer not to rely on their phones. In summary, the Shimano EP8 Motor is a powerhouse in the eBike world. With its superior power, lightweight design, and convenient app, it offers a thrilling and customizable riding experience. While it may not be the quietest motor out there and the range can sometimes be unpredictable, the EP8 Motor's standout features make it a popular choice among bike brands and riders alike. So, if you're looking for a motor that will take your eBike adventures to new heights, look no further than the Shimano EP8 Motor.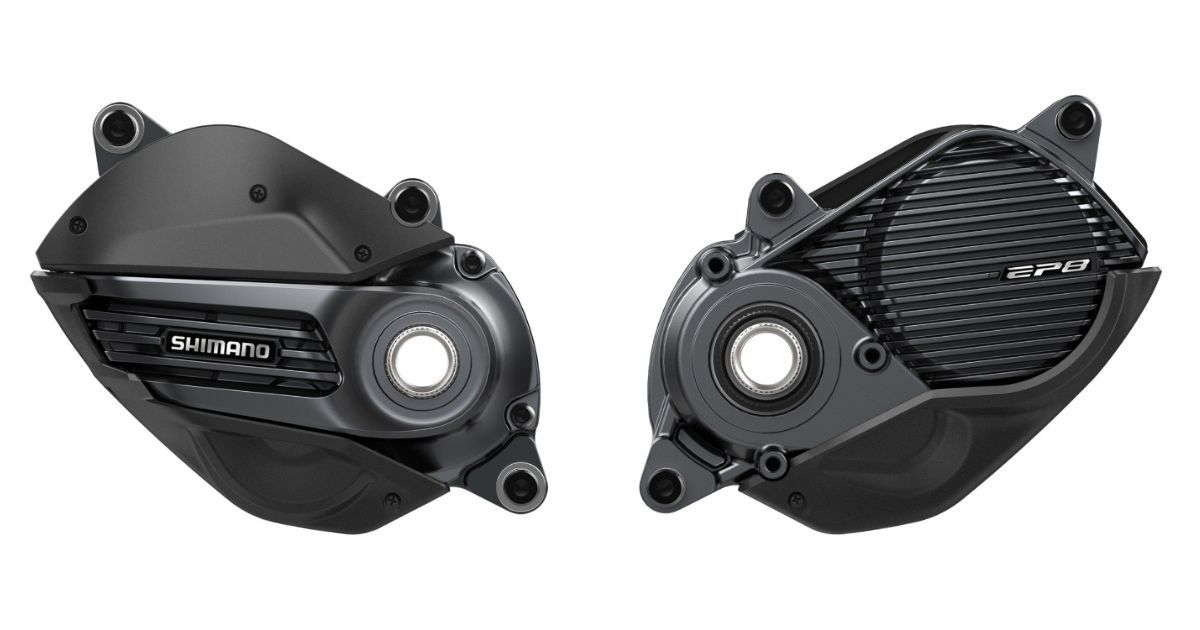 ---
5 Reasons to Buy the Product
Way more powerful than any previous Shimano motors.
Smaller and lighter, so it will not affect your bike negatively.
A convenient app helps you switch between modes.
You can pair it with batteries of various capacities.
Little to no heat buildup when riding.
3 Reasons Not to Buy the Product
The motor is not very quiet.
The range is not the most reliable ever.
No way to check battery levels if not connected to a phone app.
---
Bottom Line
Thank you for reading this Shimano EP8 motor review. We hope you have a clear idea of what this motor can offer so that you know if you want to get it for your bike or not. We recommend that you try it as it can help turn your bike into a powerful trail monster!
Reviews
Reviews of the Shimano EP8 Motor
Shimano's new 2021 EP8 ebike motor on test – We've got all the details in our exclusive special - Jonas Müssig, Felix Stix
In terms of trail performance, integration, and connectivity, Shimano's new EP8 motor is among the best, leaving its predecessor far behind: a huge leap in performance!
What is the best electric mountain bike motor in 2022? Shimano vs Bosch vs Brose vs Yamaha - Alex Evans
Shimano's EP8 appears to be the most efficient motor where bike weights, tire compounds, and trail or weather conditions had the least effect on battery range.
Shimano EP8 Review | Long-term living with Shimano's latest e-MTB motor - Wil & Mick
It's clear why this motor is becoming popular with so many bike brands, given the flexibility it offers frame designers, particularly with the variety of battery options on offer.
Subscribe to Ride Review
Sign up for free for the Ride Review Newsletter - the world's largest newsletter about small electric vehicles - and have chances to win our electric bike and scooter giveaways. Trusted by over 60,000 riders around the world.
No, thank you.