SIGTUNA Locks
Updated: September, 2023
As a reviewer at Ride Review, I've spent countless hours researching and analyzing the best bike locks on the market. One brand that consistently stands out is SIGTUNA. Known for their affordability, high-quality construction, and attractive designs, SIGTUNA locks have gained a solid reputation for being some of the most reliable bike locks available. One standout feature of SIGTUNA locks is their double deadbolt design, which provides an extra layer of security for your bike. This heavy-duty construction ensures a long life, giving you peace of mind knowing that your bike is secure. Additionally, some models feature a rubberized coating that not only protects your bike from the elements but also provides added security against potential thieves. One thing worth noting is that SIGTUNA locks are slightly heavier compared to other locks in the same category. While this may be a minor drawback, the weight can contribute to the overall robustness and durability of the lock. Additionally, some users have mentioned that unlocking the lock can be a little tricky. However, once you get the hang of it, it becomes easier over time. SIGTUNA offers a 100% money-back guarantee, which speaks volumes about their confidence in the quality and performance of their locks. They also provide a warranty, further solidifying their commitment to customer satisfaction. Overall, the consensus among reviewers is that SIGTUNA is a reliable and affordable option for bike locks. Its heavy-duty design, attractive aesthetics, and protective coating make it a popular choice among cyclists. While it may have a few minor drawbacks, such as weight and unlocking difficulty, the overall satisfaction with SIGTUNA locks is high. At Ride Review, we believe that investing in a high-quality bike lock is essential for protecting your valuable bike. With its reputation and positive reviews, SIGTUNA is definitely a brand worth considering when it comes to ensuring the security of your ride.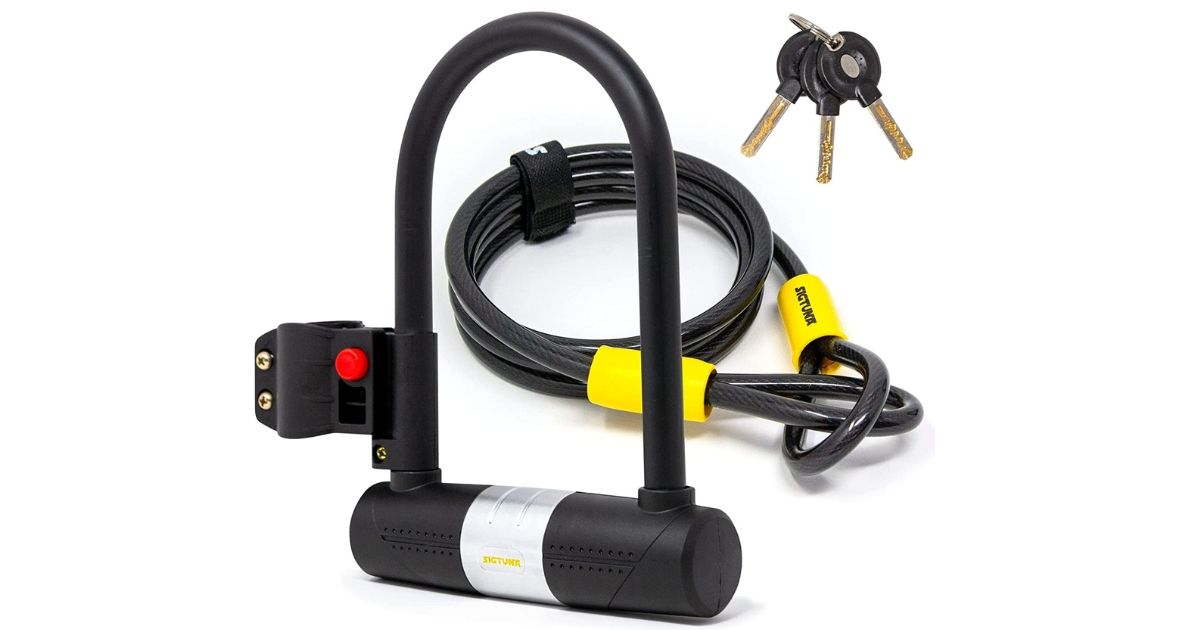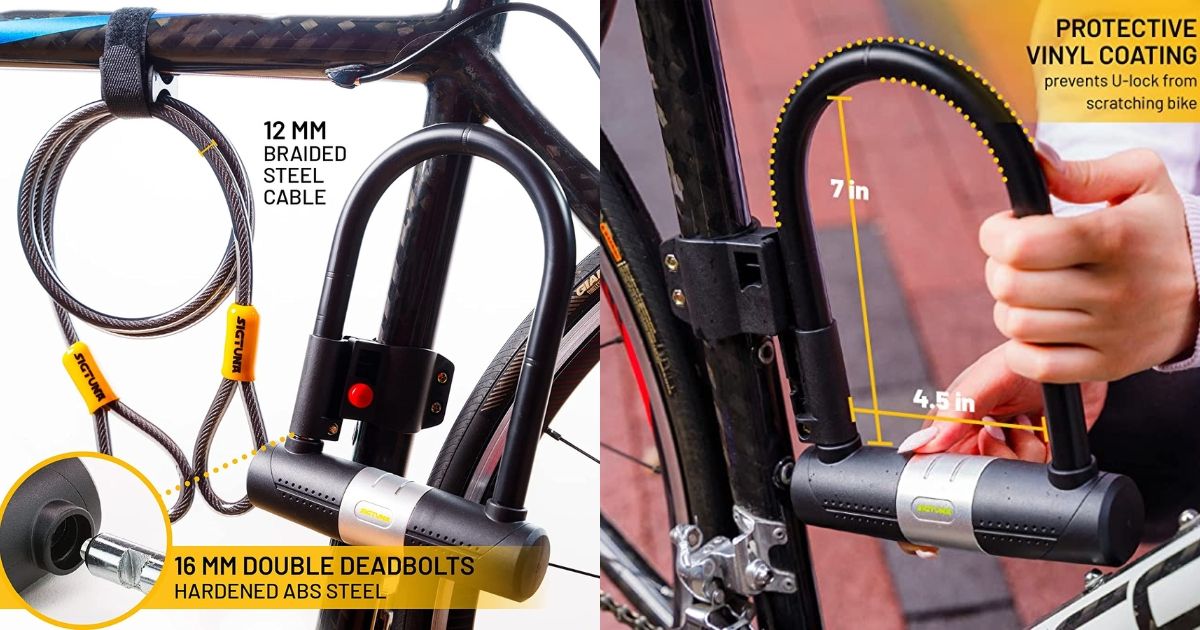 ---
9 Reasons to Buy SIGTUNA Bike Locks
Multiple affordable options for bike locks
Very high quality
Double deadbolt for extra security
Heavy-duty design ensures a long life
Easy to use and mount
100% money-back guarantee
Attractive designs
Warranty provided
Protective coating protects the bike's frame - some models have rubberized coating that provides extra protection against the weather.
3 Reasons to Not Buy SIGTUNA Bike Locks
Heavy in comparison to other competitors of the same category
Might be a little difficult to unlock
Non-availability of duplicate keys
---
Bottom Line
SIGTUNA bike locks excel at bike protection and offer the best value on the market. They can be used for bikes, scooters, and even electric vehicles. The company's different locks provide security solutions for a wide variety of riders. If you want a high level of security, you can be safe with SIGTUNA locks.
Reviews
Reviews of the SIGTUNA Locks
SIGTUNA Bike U Lock – Our Review - Publishing Team
Among the different companies that manufacture [bike locks](https://todaysbike.com/best-combination-bike-lock/), we have to agree that SIGTUNA is one of the most recognized names.
THE BEST BIKE LOCKS OF 2022 - Ceara Perez-Murphy
The Sigtuna bike lock is a great, inexpensive alternative to other bike locks on the market.