Tongsheng TSDZ2B Mid-Drive Kit
Updated: September, 2023
If you're a bike enthusiast looking to convert your standard bike into an e-bike, the Tongsheng TSDZ2B Mid-Drive Kit may be the perfect solution. With this kit, you can enjoy the benefits of an electric assist without having to purchase a whole new bike. We at Ride Review have scoured the web to gather insights from various reviews, and we're excited to present you with an overview of this versatile mid-drive kit. One feature that stands out in the Tongsheng TSDZ2B is its installation away from the chain. This design choice not only minimizes the risk of damage to other components but also makes it easier for riders to maintain their bikes. With this kit, you can confidently ride knowing that your investment is protected. Another notable advantage is its compatibility with most standard bikes. With a 68-73mm bottom bracket, this mid-drive kit fits a wide range of bike models, ensuring that you can install it on your beloved two-wheeler without any hassle. The end result? A bike that looks and rides like a factory-produced e-bike, according to numerous reviews. In terms of safety, the Tongsheng TSDZ2B boasts pedal-synchronized power output, providing an ultimate safety experience for riders. This means that the motor activates only when you pedal, reducing the risk of accidents and providing a more natural riding experience. When it comes to service and support, Tongsheng has received commendation from users. Should you encounter any issues or have questions during the installation process or while using the kit, you can rely on their strong service and support team to assist you. However, it's worth noting that the Tongsheng TSDZ2B Mid-Drive Kit does not come bundled with a battery. This means you'll need to purchase a compatible battery separately, adding to the overall cost of the conversion. While this may seem like a drawback, it also offers you the freedom to choose a battery that best suits your needs and desired range. Overall, the Tongsheng TSDZ2B Mid-Drive Kit receives positive feedback from users who appreciate its safety features, compatibility, and ease of installation. If you're looking to transform your standard bike into an e-bike, this kit could be a wise investment. With Tongsheng's reputation for service and support, you can feel confident that you'll have a reliable and enjoyable riding experience.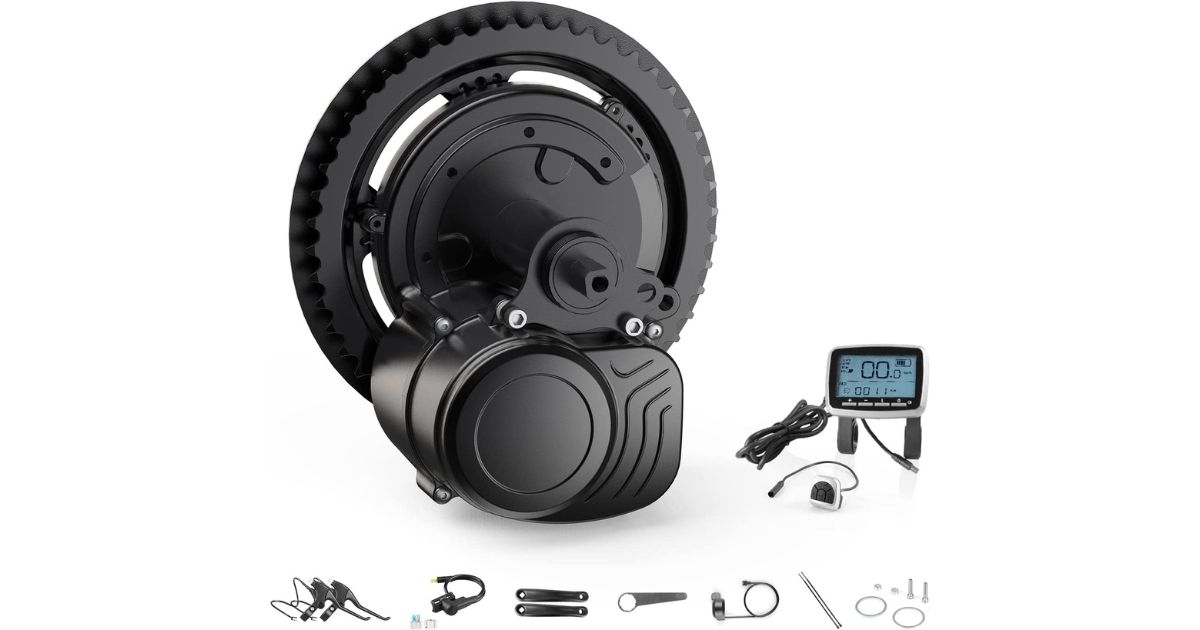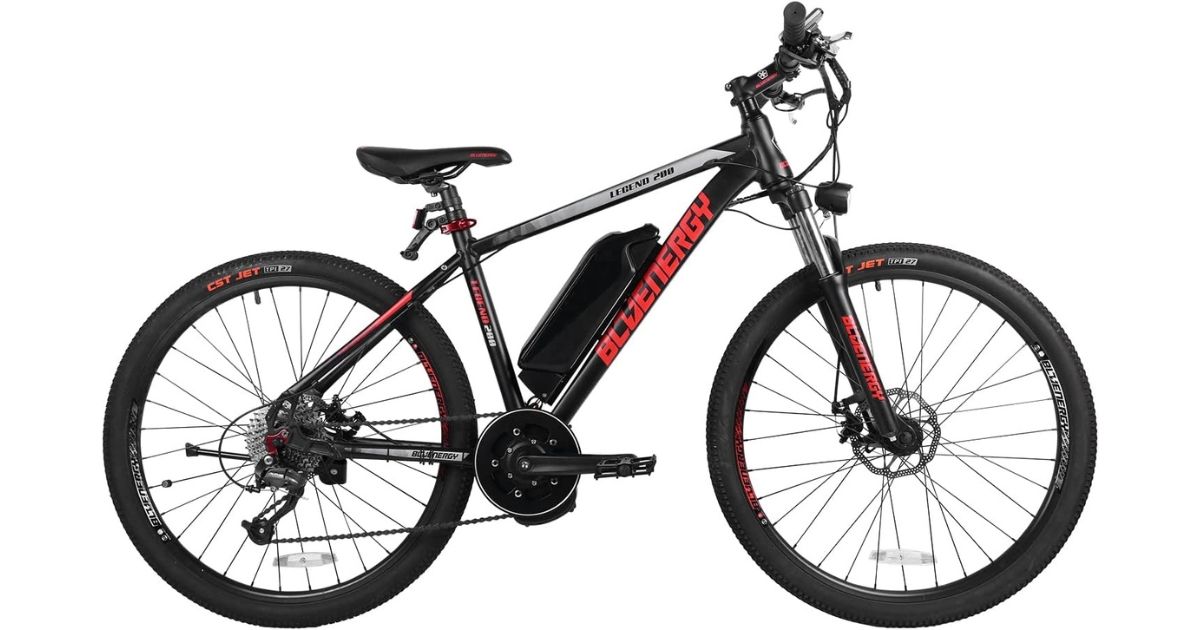 ---
5 Reasons to Buy the Tongsheng TSDZ2B Mid-Drive Kit
Installation away from chain
Fits most standard bikes
Ultimate safety with the pedal synchronized power output
Strong service and support
Auto power shut off for safety
1 Reason Not to Buy the Tongsheng TSDZ2B Mid-Drive Kit
Not bundled with a battery
---
Bottom Line
The Tongsheng TSDZ2B mid-drive kit can transform most bikes into a modern, efficient, and clean ebike with minimal hassle. The package covers most basic elements of this product, including the gear, clutches, cables, display unit, and more. However, it does not come with a battery which needs to be purchased separately.
Reviews
Reviews of the Tongsheng TSDZ2B Mid-Drive Kit
Tongsheng TSDZ2 Review – The Definitive Guide - Tony
It is an excellent option, and the end result will be a bike that looks and rides like a factory-produced e-bike
TONGSHENG TSDZ2 MID MOTOR ELECTRIC BICYCLE EBIKE CONVERSION KIT 36V 48V 250W 350W 500W MOTOR WITH BATTERY - Publishing Team
Incredibly safe and convenient to use.