Top Bike Pannier Bags: RockBros Pannier Review
Updated: September, 2023
If you're an avid cyclist, you know the struggle of finding the perfect pannier bag. It needs to be durable, waterproof, and easy to install. That's where the RockBros Pannier comes in. With its innovative design and impressive features, it's quickly becoming a favorite among cyclists. One of the standout features of the RockBros Pannier is its versatility. Unlike other pannier bags that can only be used on the back wheel, the RockBros Pannier can be used on both the front and back wheels. This is a game-changer for cyclists who prefer to distribute their load evenly between both wheels. Installation is a breeze thanks to the back clipping system. Cyclists have praised how easy it is to install the RockBros Pannier and get on the road quickly. However, there have been some reports of the clipping system coming undone while riding. This is something to keep in mind, especially if you're planning long rides or rough terrains. One of the standout features of the RockBros Pannier is its waterproof construction. Cyclists have tested it in various weather conditions and have reported that their belongings remained dry and protected. This is a crucial feature for cyclists who frequently ride in rainy climates or need to transport electronics or other water-sensitive items. The RockBros Pannier also offers practical storage options. The adjustable front strap gives you extra storage space and allows you to secure bulkier items. Inside, you'll find pockets and zippers for neat organization. This is especially appreciated by cyclists who like to keep their belongings easily accessible and organized during their rides. However, there are a few downsides to the RockBros Pannier. Some users have reported that the velcro straps may become unusable after prolonged use. This is something to consider if you're planning on using the pannier bag frequently or for extended periods. Additionally, the pannier may not fit all types of racks. Users have noted that the latching mechanism doesn't work with thicker rack piping, limiting its compatibility with certain bike setups. In summary, the RockBros Pannier offers a lot of value for its price. Its versatility, waterproof construction, and practical storage options make it an excellent choice for cyclists in need of a reliable pannier bag. While there are some minor drawbacks to consider, the RockBros Pannier remains a popular choice for those looking to enhance their cycling experience.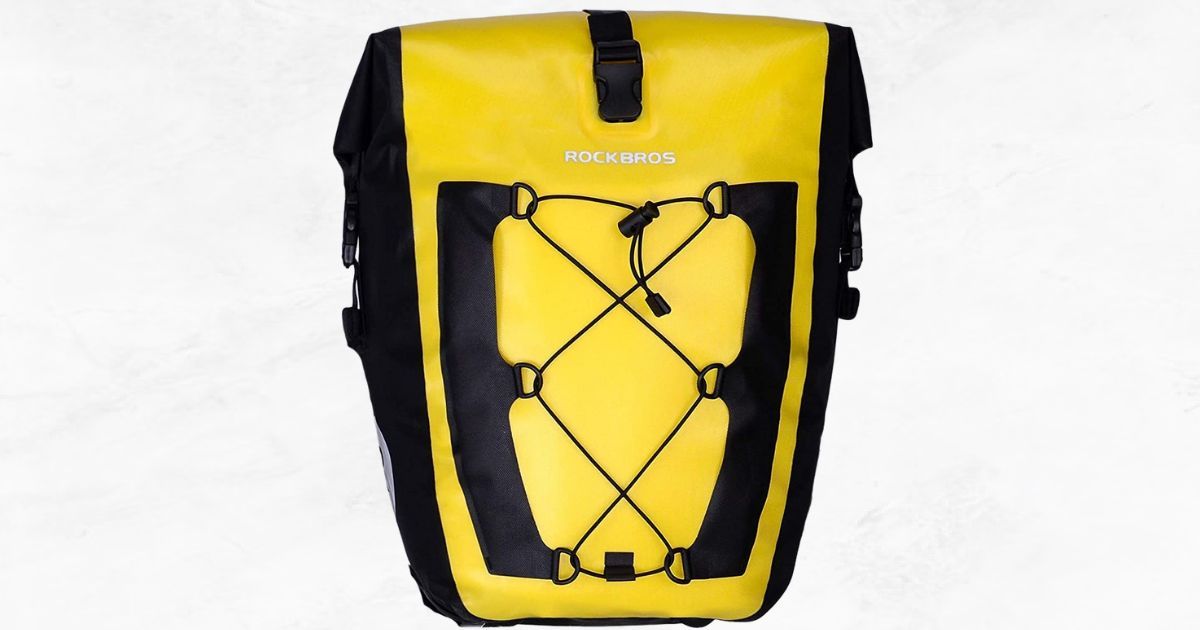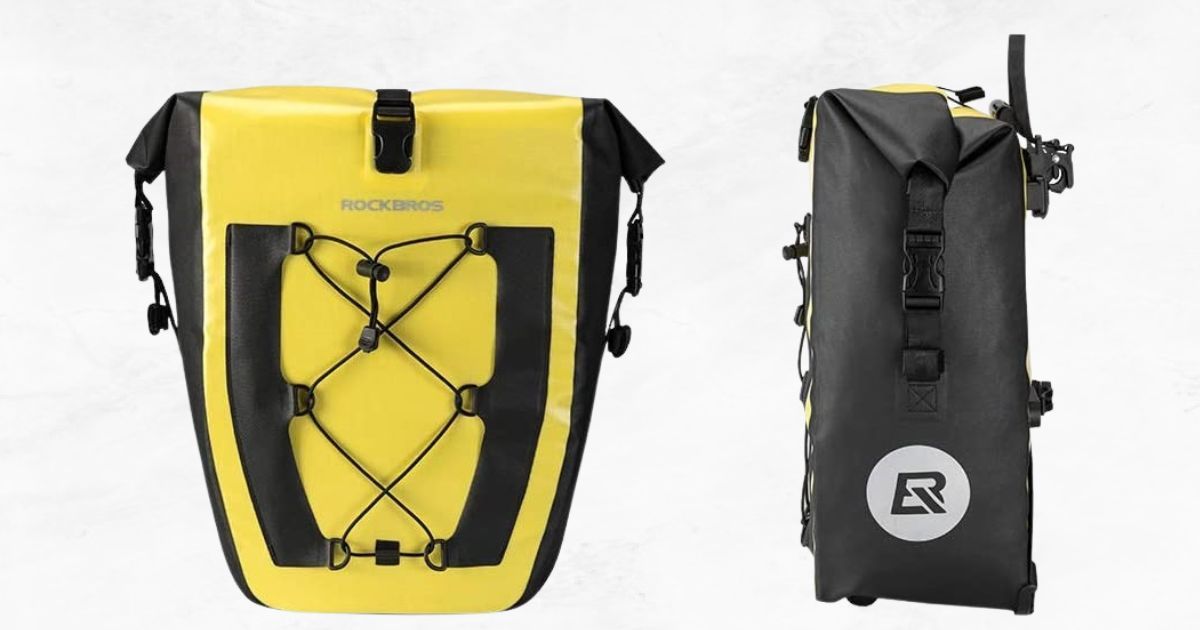 ---
5 Reasons to Buy the RockBros Bike Bag
You can use it on the front and back bike wheels.
The back clipping system allows easy installation.
It's fully waterproof.
The adjustable front strap gives extra storage space.
Inside pockets and zippers allow neat storage.
3 Reasons Not to Buy the RockBros Bike Bag
The clipping system can come undone while riding.
The velcro straps might become unusable after a while.
The pannier might only fit some types of racks.
---
Bottom Line
The RockBros pannier is a great bag you can use on most bike racks to carry all your things. The great design includes inside pockets, zippers, and an adjustable storage strap on the front, so you can store anything safely during your ride.
Reviews
Reviews of the Top Bike Pannier Bags: RockBros Pannier Review
RockBros Water Proof Pannier Bag Review (Doesn't fit 1/2" tubing) - Stephan Bitterwolf
"One of the main problems is that my rack on the back, the piping is too thick, so this latching mechanism doesn't work." Stephan Bitterwolf
Rockbros Waterproof Panniers review - Steve
"They do have the pockets and zippers on the inside, the same as the expensive ones, and that's pretty neat."