Topeak MTX Trunk Bag: Review
Updated: September, 2023
As enthusiasts of micromobility vehicles, we at Ride Review are always on the lookout for accessories that enhance the riding experience. Today, we're excited to bring you an overview of the Topeak MTX Trunk Bag, a highly regarded storage solution for your bike. Let's start with a story. Picture this: you're heading out for a long, adventurous ride on your eBike. You've packed everything you need - a repair kit, snacks, extra layers - but you don't want to be weighed down by a bulky backpack. That's where the Topeak MTX Trunk Bag comes in. According to multiple reviews, the standout feature of the MTX Trunk Bag is its quick and easy mounting system. With Topeak's QuickTrack mount, you can slide the bag on and off your bike in seconds. No complicated attachments or tools needed. This convenience factor alone makes it a top choice for riders who value practicality and efficiency. One important consideration when choosing a bike bag is its durability. The MTX Trunk Bag is made with 600 denier polyester, ensuring that it can withstand even the roughest of rides. Reviewers rave about its ability to hold up over time, with the bag showing minimal signs of wear and tear. The bag comes in two sizes, allowing you to choose the one that suits your needs. Despite its ample storage capacity, the MTX Trunk Bag doesn't look bulky on your bike. This sleek and streamlined design is a major plus for riders who value aesthetics. Organization is key when it comes to bike bags, and the MTX Trunk Bag doesn't disappoint. With multiple pockets and compartments, you can easily organize all your essentials, from your phone to your water bottle. Reviewers appreciate the thoughtfully designed storage options that keep everything within easy reach. In terms of value for money, the MTX Trunk Bag is a clear winner. It offers great functionality at an affordable price, making it a practical choice for riders on a budget. Despite its affordability, the bag doesn't compromise on quality or features. Safety is another important aspect of bike accessories, and the MTX Trunk Bag has you covered. The reflective trim ensures that you're visible on the road, providing an added layer of security during nighttime rides. Additionally, the water repellency of the bag ensures that your belongings stay dry, even in light rain. Of course, no product is without its drawbacks. Some reviewers have mentioned that when the bag is empty, there can be some rattling sounds from the inside due to the sides. The design of the bag is also not particularly eye-catching, but this is a minor concern compared to its overall functionality. Lastly, it's worth mentioning that a detachable strap is included with the bag, allowing for easy transport of your belongings when off the bike. This versatility adds extra value to an already impressive package. In conclusion, the Topeak MTX Trunk Bag is a reliable and practical storage solution for your bike. With its easy mounting system, durable construction, ample storage capacity, and affordable price, it's no wonder that the bag has garnered positive reviews from riders around the web. Whether you're embarking on a long-distance ride or simply commuting to work, the MTX Trunk Bag is a trusty companion that will keep your belongings secure and organized.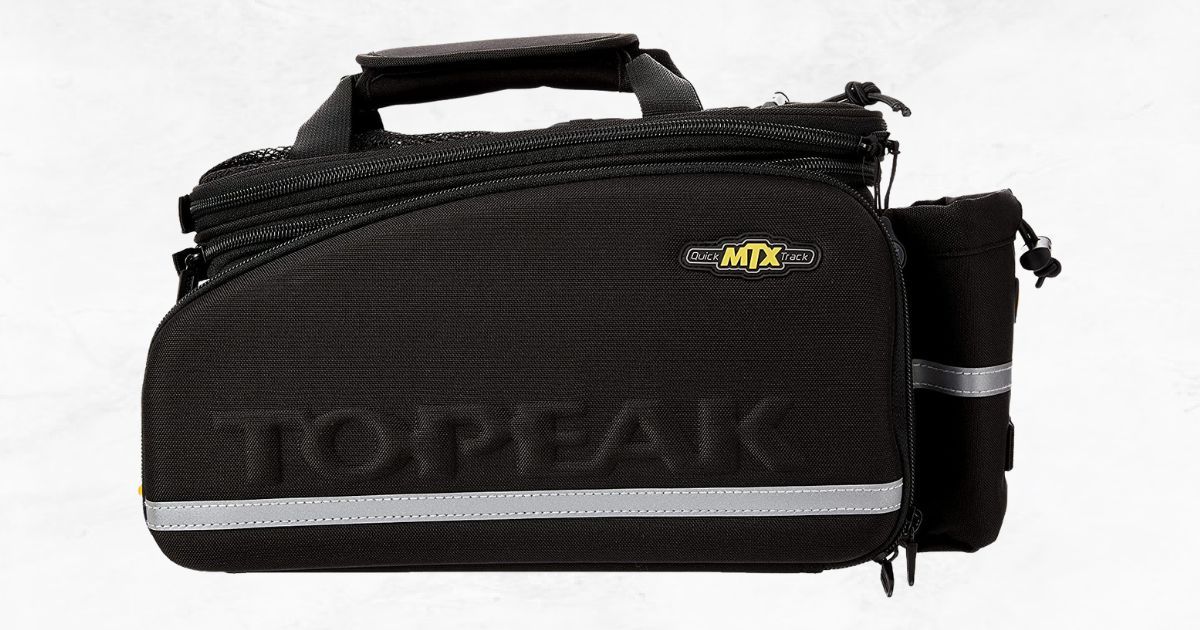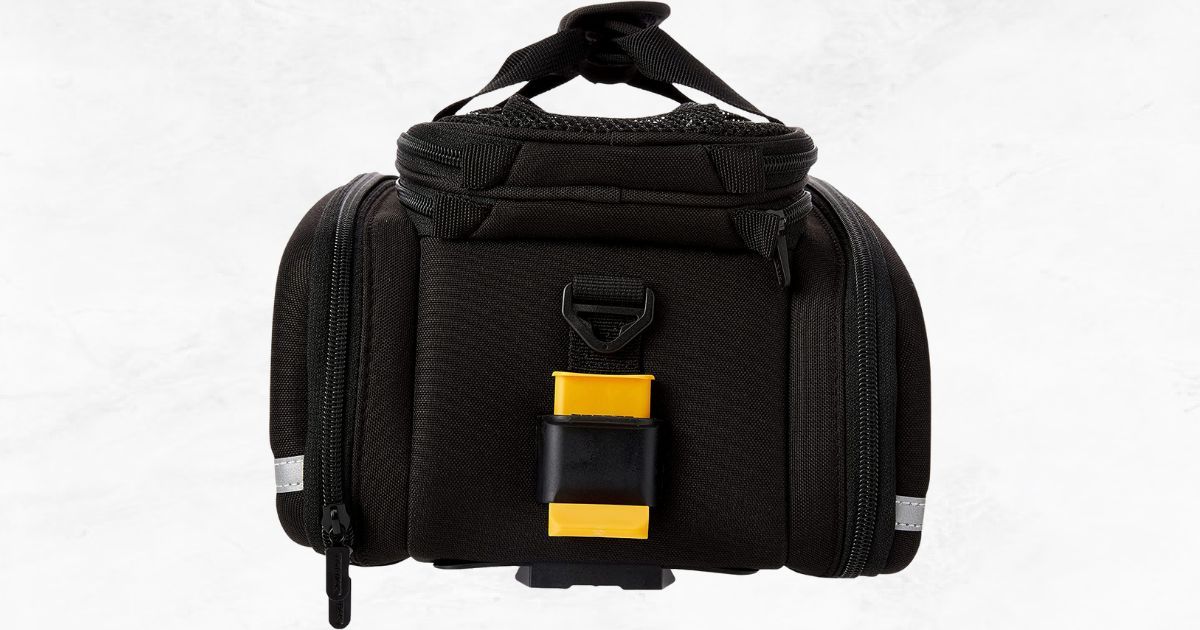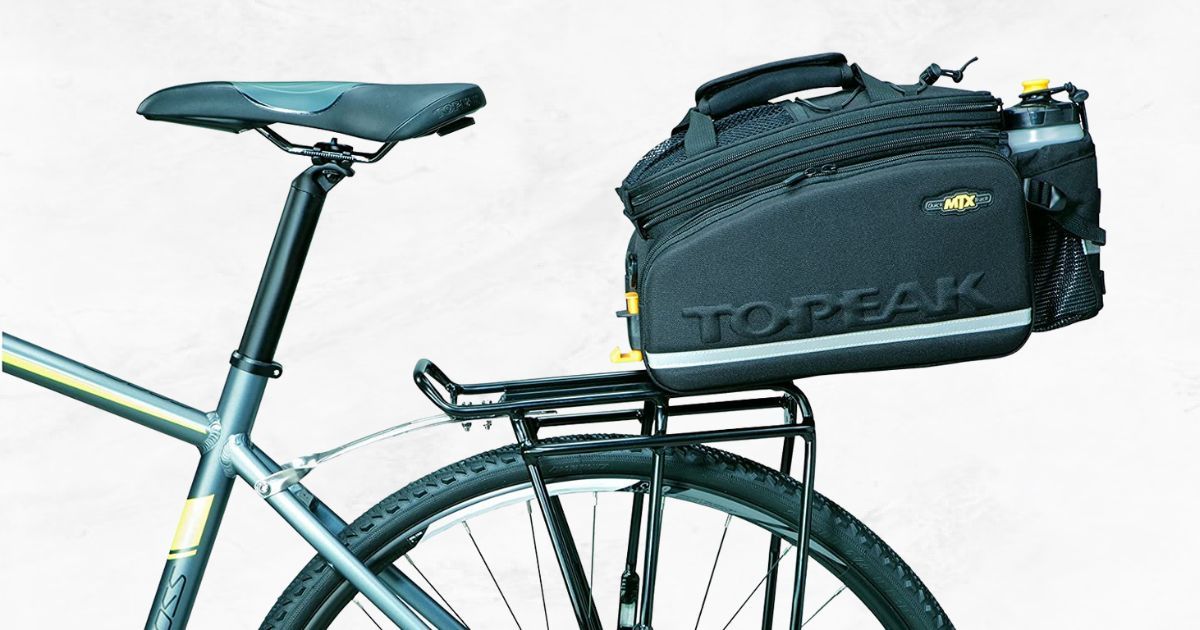 ---
10 Reasons to Buy Topeak MTX Trunk Bag
It's made with 600 denier polyester to last through even the roughest of rides.
It's easy to clip on and off.
It comes in two sizes.
It is sturdy and won't sag even when empty.
It features multiple pockets and compartments for organizing.
It is affordable and great value for the price.
The bag is spacious but doesn't look bulky on your bike.
The comfortable shoulder strap makes it easy to transport belongings.
The reflective trim keeps you visible on the road.
The water repellency ensures your items stay in the rain.
3 Reasons Not to Buy Topeak MTX Trunk Bag
When it's empty, sound can come from the inside because of rattling sides.
The design of the bag isn't eye-catching.
The latch can fail on bumpy roads.
---
Bottom Line
For commuters looking to stay organized on the go, Topeak's MTX Trunk Bag is a must-have. Featuring plenty of storage space for your items, its special fittings also allow it to be installed quickly and conveniently on most rear racks. A great piece of kit that's sure to make getting around a breeze!
Reviews
Reviews of the Topeak MTX Trunk Bag: Review
Topeak MTX TrunkBag DX review - Jack
"There is also a clip-on for a rear light, and a detachable strap for use off the bike."
Topeak MTX TrunkBag DXP Review -
"The DXP bag is fairly water resistant when the panniers are folded. If you ride under a light rain, you can be sure that all your stuff in the bag will be dry."