Turboant V8
Updated: September, 2023
If you're in the market for an electric scooter that prioritizes range, comfort, and build quality without breaking the bank, the Turboant V8 is worth considering. With its impressive features and positive reviews, it's clear that this scooter has a lot to offer. One standout feature of the Turboant V8 is its dual battery option, which allows for an extended range. This is particularly appealing for those who have longer commutes or want to go on longer rides without worrying about running out of battery. Additionally, the dedicated charging dock makes it convenient to charge both batteries simultaneously. Another notable feature is the dual rear suspension, which contributes to a smooth and comfortable ride. This is especially important for those who will be using the scooter for longer durations, as it helps to reduce fatigue and discomfort. The Turboant V8 also boasts an IP54 water resistance rating, ensuring that it can handle light rain and splashes without any issues. This is a great feature for riders who may encounter unpredictable weather conditions during their commutes or rides. In terms of build quality, the Turboant V8 impresses with its strong and durable construction. The high-quality light fittings are an added bonus, providing enhanced visibility and safety during nighttime rides. The 9-inch tires of the Turboant V8 provide extra grip, ensuring stability and control on various terrains. This is especially important for those who may encounter uneven surfaces or need to navigate through urban environments with confidence. While the Turboant V8 has many strengths, there are a few potential downsides to consider. Some reviewers have mentioned that the scooter is not the most portable option, which is worth keeping in mind if you need to frequently carry or store the scooter in compact spaces. In addition, the Turboant V8 may not have the fastest acceleration compared to other electric scooters on the market. This may not be a significant concern for all riders, but it's worth noting if you prioritize quick acceleration. Lastly, a few reviewers have mentioned that the display quality of the Turboant V8 could be improved. While this may not be a dealbreaker for everyone, it's worth considering if having a high-quality display is important to you. Overall, the Turboant V8 is a solid choice for riders who prioritize range, comfort, and build quality. Its impressive features, such as dual batteries, dual rear suspension, and IP54 water resistance, make it a reliable and practical option for commuting or leisurely rides. While it may not be the most portable or have the fastest acceleration, the Turboant V8 offers great value for money and provides a safe and dependable ride for getting from A to B.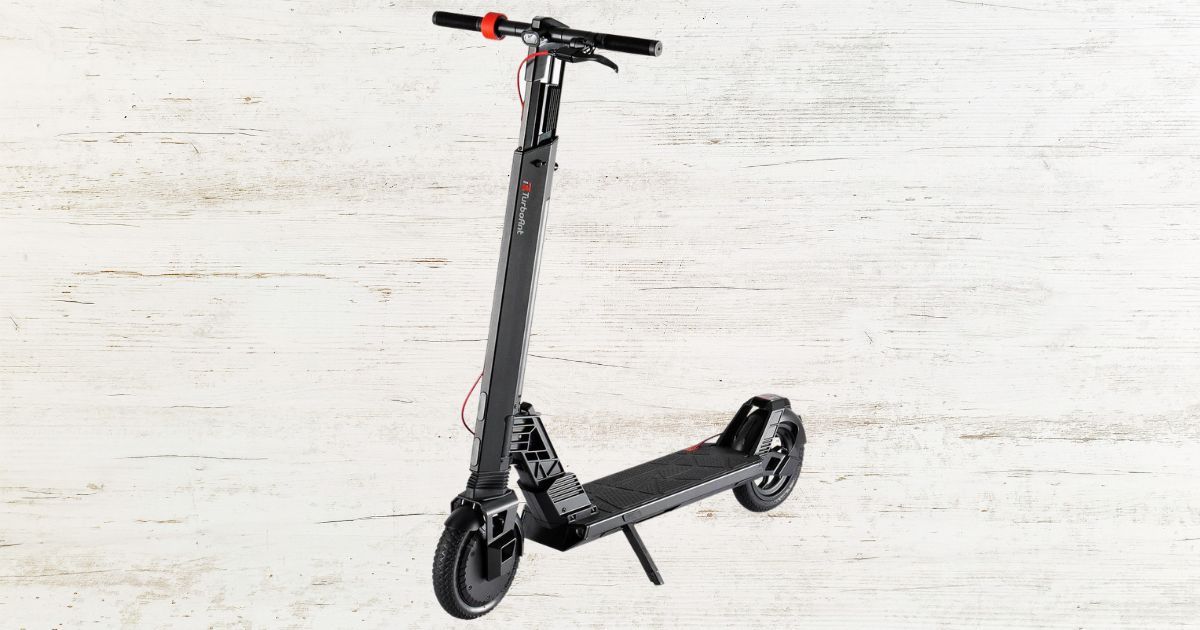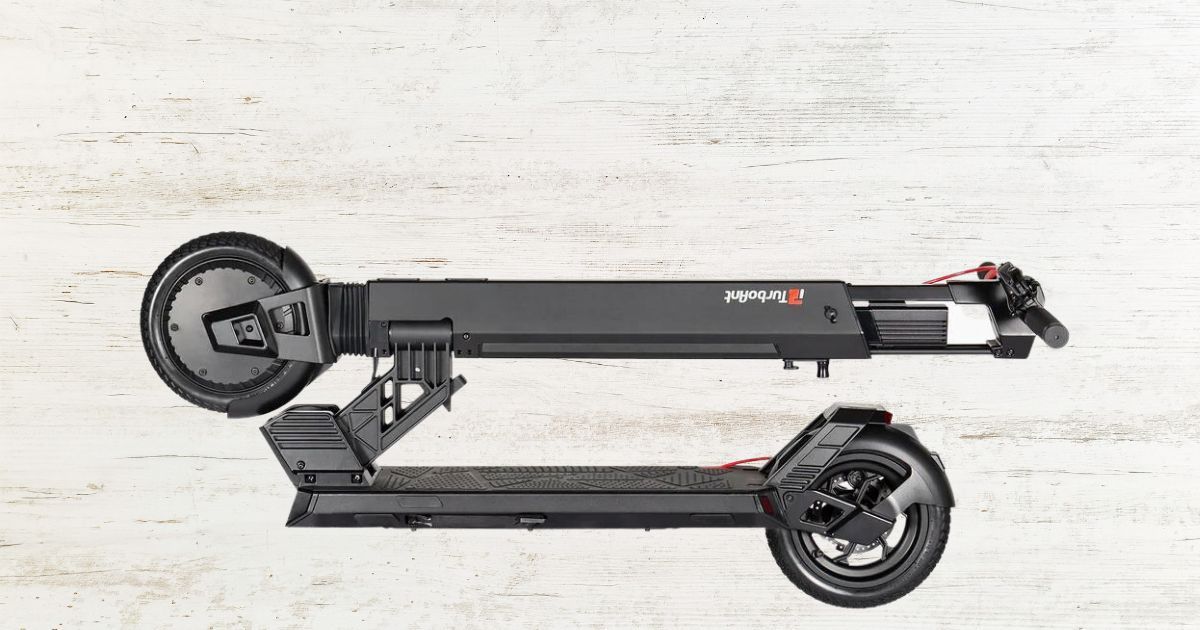 ---
10 Reasons to Buy the Turboant V8
Dual batteries available
Dedicated charging dock
Dual rear suspension
IP54 water resistance
High-quality light fittings
Good weight distribution
Great ride quality
Extra grippy 9-inch tires
Strong build quality
Value for money offering
3 Reasons Not to Buy the Turboant V8
Low on portability
Slow acceleration
Poor display quality
---
Bottom Line
While the Turboant V8 electric scooter lacks strong acceleration and reliable braking performance and is a bit bulky, it still boasts good range, build quality, and riding experience.  Despite the apparent drawbacks, we reckon the V8's performance is acceptable for its price point.  The Turboant V8 is a solid option for riders who prioritize comfort and affordability over flash and speed. Ultimately, if you're looking for a durable, comfortable, and affordable electric scooter, the TurboAnt V8 is worth your consideration.
Reviews
Reviews of the Turboant V8
TurboAnt V8 Dual-Battery - James Holland
"There's hardly any scooter better than the TurboAnt V8 for long commutes."
TurboAnt V8: One of the Best Sub-$600 eScooters -
"It might not be the quickest, nor is it the most portable escooter, but it's one of the best value options in 2023, thanks to its incredible range, comfort, and build quality."