Twizy
Updated: September, 2023
If you're looking for a unique and stylish way to navigate the city streets, the Renault Twizy might just be the vehicle for you. It's not quite a car, but rather a quadricycle, with an open-wheel design reminiscent of a Formula One car. This distinctive look not only turns heads but also offers a glimpse into the inner workings of the vehicle. One of the standout features of the Twizy is its compact size and lightweight construction, making it perfect for zipping through busy urban areas. Its tiny turning circle and responsive steering make maneuvering in tight spaces a breeze, and the low center of gravity provides stability and handling that is ideal for city driving. The Twizy offers a raised central driving position, providing great visibility and ample legroom. The interior is designed with minimalism in mind, making short commutes feel effortless. Three simple buttons allow for easy operation, and a digital screen provides real-time feedback on speed, range, and charge. While the standard design of the Twizy does not include doors or windows, these can be purchased separately for added protection from the elements. Storage options include two glove boxes on the dashboard and a 31-liter compartment under the rear seat. However, some reviewers have mentioned that the storage compartment can be tricky to open and close, and one of the glove boxes is not lockable. In terms of performance, the Twizy offers good handling on smooth roads, although stability can be a bit lacking around corners. It has a range of approximately 50 miles, making it suitable for fair-weather city driving. Additionally, it's worth noting that the Twizy is classified as a quadricycle rather than a car, which may impact certain regulations and requirements. The Twizy's unique and unconventional design has garnered mixed reviews, with some praising its affordability, innovation, and eco-friendly nature, while others have highlighted its limitations for city driving and lack of comfort in the passenger seat. Ultimately, if you're someone who values style, eco-consciousness, and a fun driving experience, the Renault Twizy offers a distinctive option in the world of micromobility vehicles.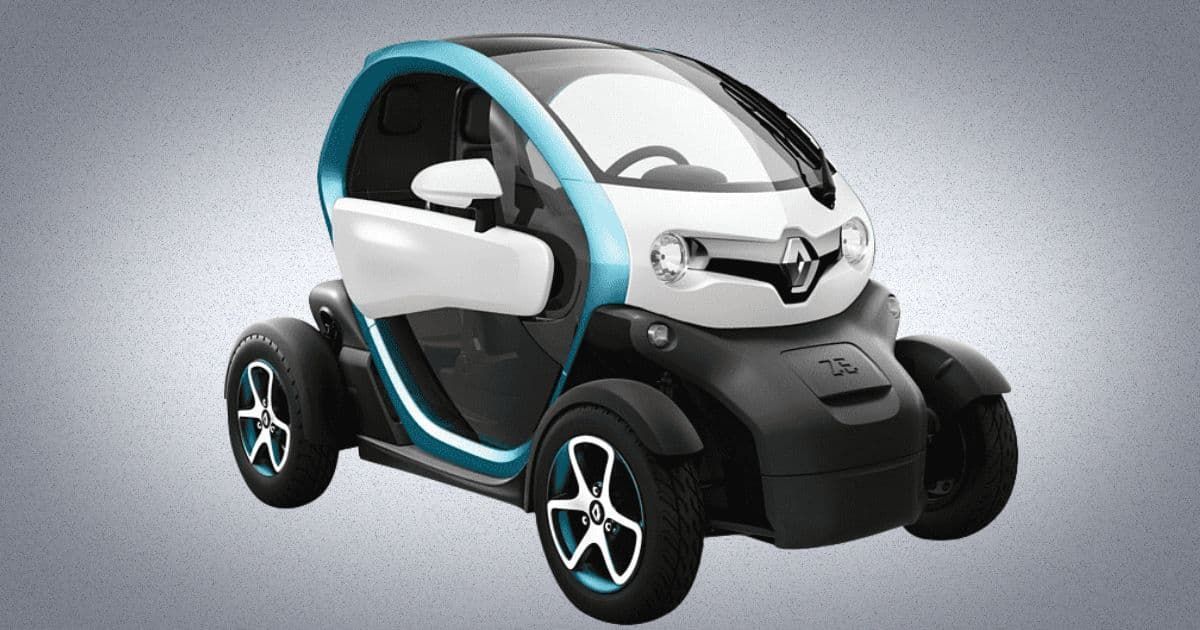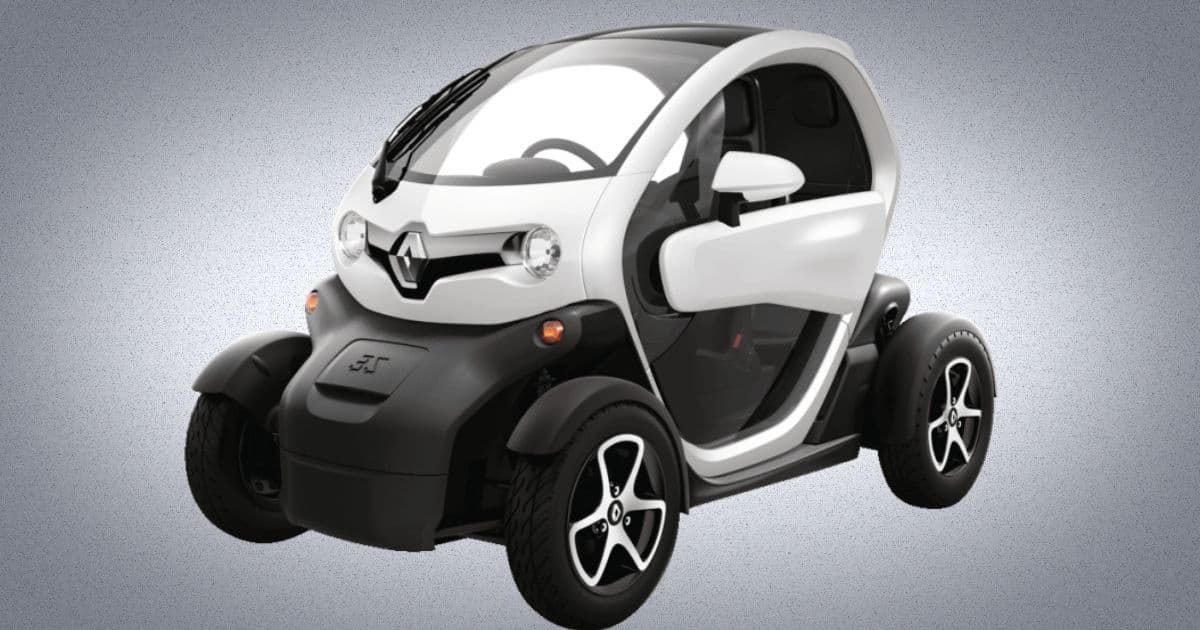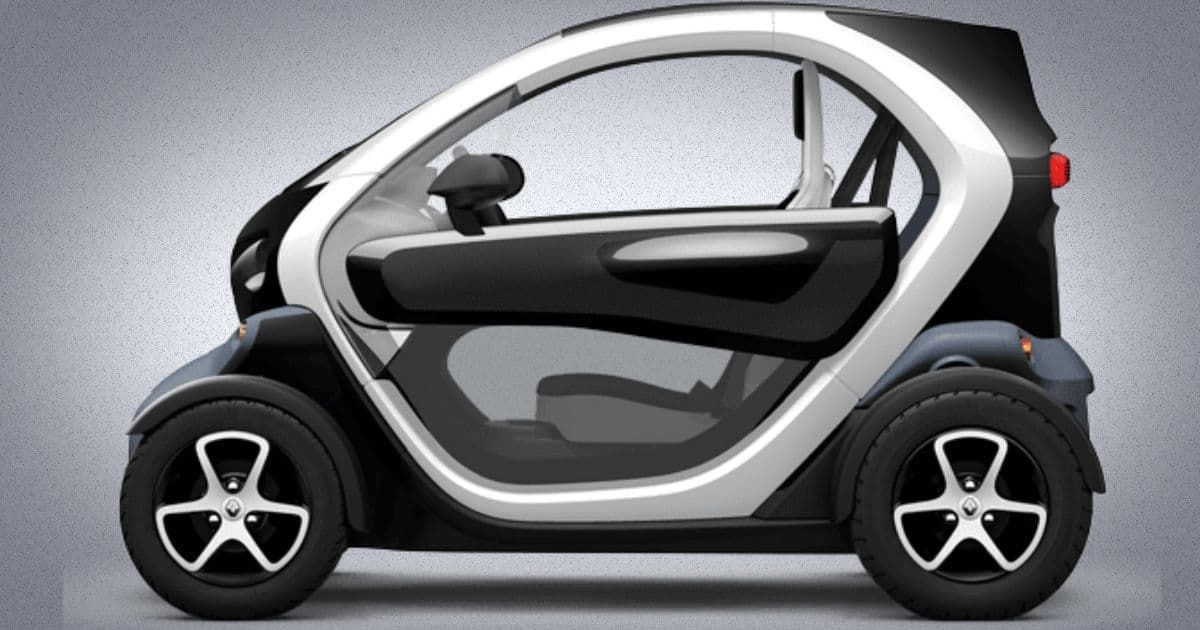 ---
11 Reasons to Buy the Renault Twizy 80
It comes in metallic paint that looks great in the sunlight, and its carbon-look dash pod and roof will give your car a sporty appearance.
The raised central driving position offers great visibility and plenty of space to move your legs.
A digital screen shows your speed, range, and charge. It also provides real-time feedback on energy consumption through brakes or acceleration.
The tiny turning circle makes it easy to maneuver in tight spaces and park in the smallest parking spots.
The responsive steering allows you to make sharp turns. This feature is especially useful when driving in crowded areas or on narrow roads.
The interior is designed to be as minimalistic as possible, but still comfortable enough to make short commutes feel like just another day on the road.
The low center of gravity provides stability and handling that is ideal for city driving.
This microcar turns heads as it saunters down the streets. If you like to flaunt your style and be noticed, the Twizy 80 is perfect for you.
Three simple buttons (Drive, Reverse, and Neutral) allow you to operate the Renault Twizy.
It features two glove boxes on the dashboard. You get a 31-liter storage compartment under the rear seat that can hold some groceries or your laptop.
The battery pack doesn't have to be leased anymore.
5 Reasons Not to Buy the Renault Twizy 80
Although the handling is good on smooth roads, the microcar lacks stability around corners.
There are no doors or windows in the vehicle's standard design. You can buy them separately to protect yourself from outdoor elements.
The storage compartment is slightly tricky to open and close. Unfortunately, it has a piddly lock that thieves can easily bypass.
One of the glove boxes is not lockable.
The passenger seat isn't comfortable.
---
Bottom Line
The Renault Twizy isn't your typical car. It combines the comfort of a small quadricycle with the ruggedness and utility of a scooter. It has a windscreen, wipers, and indicators, to make your drive safe and easy. You can also buy add-ons to customize your vehicle. The Twizy is definitely a viable mode of transport, but it's not without some drawbacks. It may be suitable for city commuters, but the high price tag will put off some potential buyers.
Reviews
Reviews of the Twizy