Vibrelli Electric Bike Hitch Rack
Updated: September, 2023
If you've ever tried to transport your bikes without a proper bike rack, you know the struggle. Tying them down with bungee cords, risking scratches and dings, and constantly worrying if they'll actually stay in place. It's a headache we at Ride Review understand all too well. That's why we've scoured the web to find the perfect solution for all your bike transportation needs: the Vibrelli Electric Bike Hitch Rack. One of the standout features of the Vibrelli Electric Bike Hitch Rack is its versatility. Compatible with a wide range of bikes including eBikes, mountain bikes, road bikes, and even fat tire bikes, this rack can handle it all. Whether you're cruising around the city or hitting the trails, you can trust that your bike will be securely held in place. Convenience is another area where the Vibrelli Hitch Rack shines. Its tilt and fold design allows for easy access to your vehicle's trunk or rear hatch, without the need to remove the entire rack. No more awkward contortions or wrestling with your bikes just to grab that forgotten item from your trunk. And when you're done with your ride, simply fold the rack up and stow it away until your next adventure. Security is a top priority when it comes to transporting your valuable bikes, and the Vibrelli Hitch Rack has you covered. It features a triple lock system to ensure that your bikes stay put, even on bumpy roads. And with its patented anti-wobble hitch, you can trust that your bikes won't sway or bounce around during transport. In terms of durability, the Vibrelli Electric Bike Hitch Rack is built to last. It comes with a 10-year product warranty, which is a testament to its robust construction and quality materials. You can confidently invest in this rack knowing that it will withstand the test of time. While the Vibrelli Hitch Rack has garnered high praise from reviewers, it's important to note a couple of potential drawbacks. Firstly, it is not compatible with RVs, so if you plan on using it with one, you'll need to explore other options. Additionally, the maximum load capacity is 130 lbs, so if you have a particularly heavy bike or are planning on loading multiple bikes, be sure to check the weight limits to avoid any issues. Overall, we at Ride Review highly recommend the Vibrelli Electric Bike Hitch Rack. Its compatibility, convenience, security features, and durability make it a standout choice for transporting your bikes. Say goodbye to the hassle and worry of tying down your bikes and hello to effortless transportation with the Vibrelli Hitch Rack.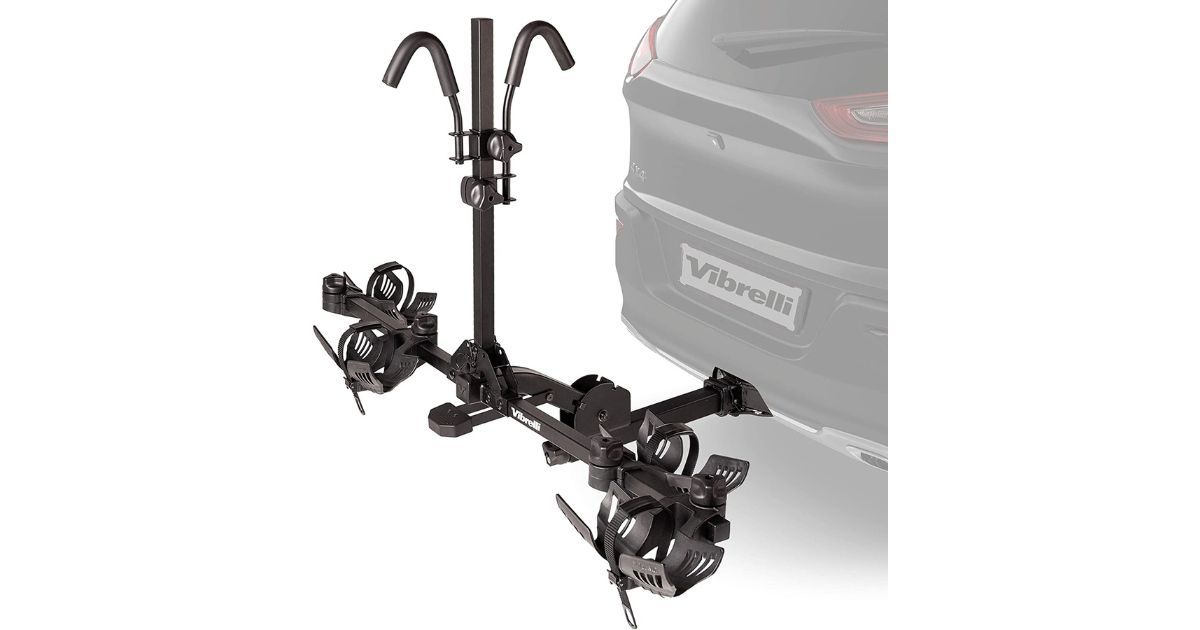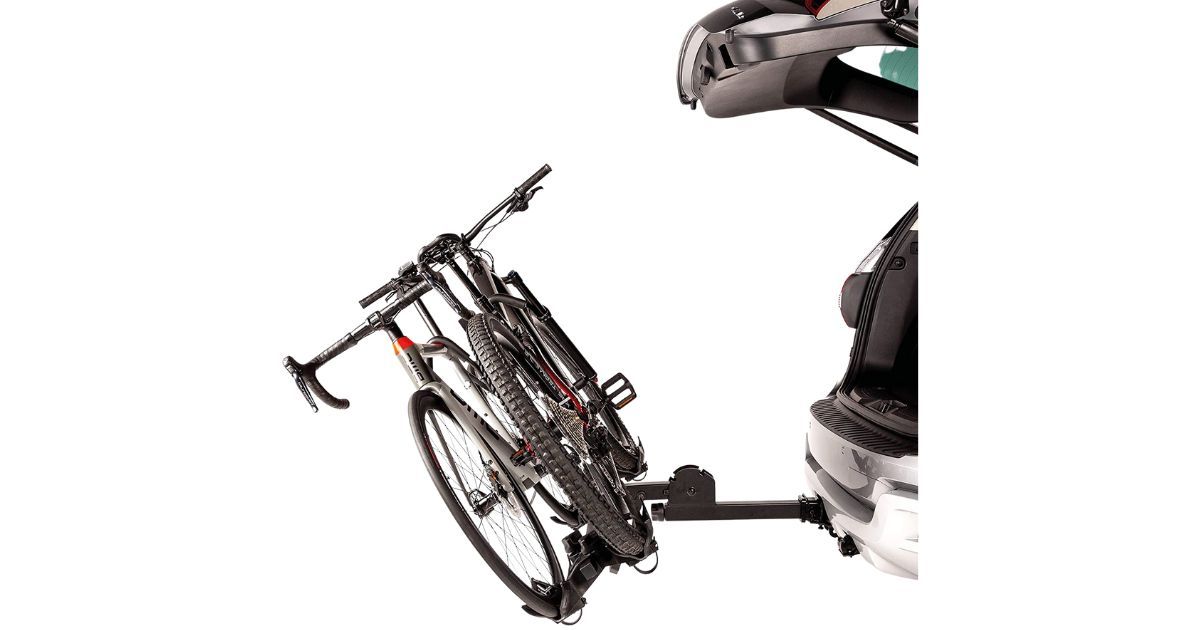 ---
5 Reasons to Buy the Vibrelli Electric Bike Hitch Rack
Compatible with ebikes, mountain bikes, road bikes, fat tire bikes
Convenient tilt and fold design
Triple lock security
Patented anti-wobble hitch
10-year product warranty
2 Reasons Not to Buy the Vibrelli Electric Bike Hitch Rack
Incompatible with RVs
130 lbs max load capacity
---
Bottom Line
The Vibrelli electric bike hitch rack is a strong product that banks on robust build materials and great design to deliver on its promises. The enhanced stability of the hitch makes towing up to two bikes a hassle-free experience. The price is also competitive compared to similar offerings.
Reviews
Reviews of the Vibrelli Electric Bike Hitch Rack
10 Best Bike Rack for Electric Bikes Reviews in 2022 - Josna
If you are looking for budget options for a bike rack, you have a great option coming from Vibrelli. It is also a suitable choice for up to 2 rather heavy electric bike mounting.
Vibrelli V70 Bike Rack Review | E-Bike strong low cost good quality hitch bike rack! - Gene
Impressive bike rack that is e-bike sturdy.
Subscribe to Ride Review
Sign up for free for the Ride Review Newsletter - the world's largest newsletter about small electric vehicles - and have chances to win our electric bike and scooter giveaways. Trusted by over 60,000 riders around the world.
No, thank you.