Viking Bike Lock Chain Review
Updated: August, 2023
Are you looking for a new bike lock chain? If so, consider the Viking Bike Lock Chain. This lock is made of heavy-duty materials and is designed to provide maximum security.  In this article, we'll discuss the features of the Viking Bike Lock Chain and if it's worth buying. Read on to learn more!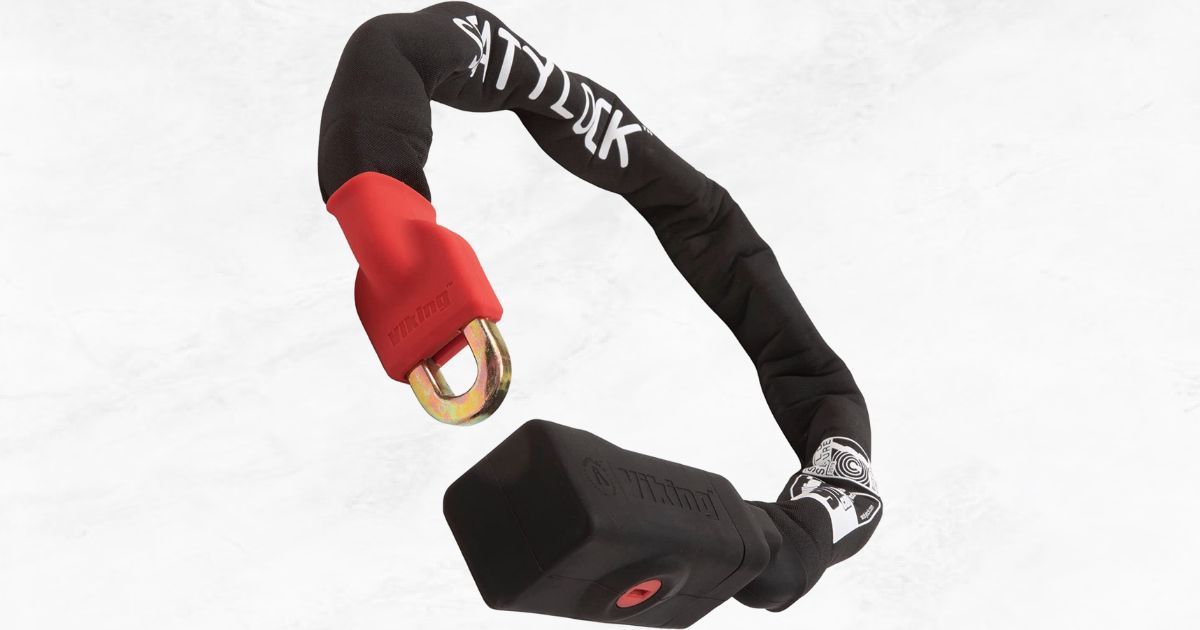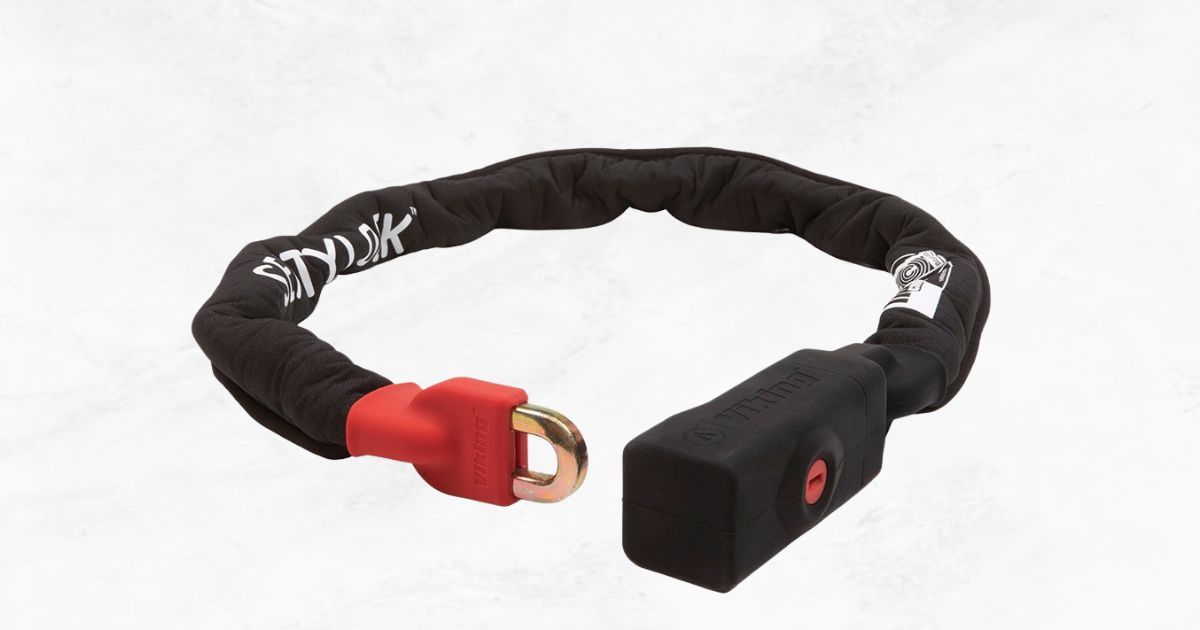 ---
10 Reasons to Buy the Viking Bike Lock Chain
The Sold Secure Gold high-security rating means your bike is as safe as it can be.
The Viking Bike Lock's magnetic closure ensures locking and unlocking is a breeze.
The lighter weight compared to some chain locks means you won't get tired while carrying it around.
A heavy-duty deadbolt locking system will keep your bike where you left it.
The Viking Bike Lock chain is made of durable materials so it'll last for years.
The lock chain is suitable for use in high-risk areas, making it a great option for those who frequently cycle in busy cities.
At an affordable price, the Viking bike lock chain provides great value for money.
The Viking lock is made by a reputable company with a proven track record of producing quality cycling products.
An automatic keyhole cover means you don't have to worry about dirt or rain getting in.
This bike lock chain is practical and easy to use.
3 Reasons Not to Buy the Viking Bike Lock Chain
These locks are not completely bolt cutter proof, so you don't get the full protection you'd want.
Viking's warranty isn't as long as some other options.
It's less portable than a typical U-lock.
---
Bottom Line
If you're looking for the perfect combination of a good price, reliable security, and peace of mind, the Viking Bike Lock Chain is a great option. It's affordable yet offers a level of security that's sure to keep your bike safe from even the most determined thieves.
Reviews
Reviews of the Viking Bike Lock Chain Review
Best Chain Lock: Seatylock Viking Chain Lock -
"This chain lock has a silicon covering and neoprene sleeve to reduce wear and tear on your bike while simultaneously reducing the noise that chain locks can make while riding."
Seatylock Viking Chain Lock: An Anti-Theft Investment! -
"The chain with the sleeve is very easy to maneuver. The magnet helps snap the end into place fast. The lock is easy to turn. Quick and simple!"