Zugo Rhino
Updated: September, 2023
Picture this: You're cruising down a scenic trail, leaves crunching beneath your tires, wind blowing through your hair. The trail starts to incline, but fear not, because you're riding the Zugo Rhino electric bike. With its powerful 750W motor and long-lasting 750Wh battery, this e-bike is built for performance and endurance. We at Ride Review have scoured the web to bring you the most comprehensive overview of the Zugo Rhino. After pouring through countless reviews, we've identified the key features and drawbacks of this versatile electric bike. One common praise for the Rhino is its impressive range on a full charge. Whether you're commuting to work or embarking on a light off-road adventure, the Rhino has the acceleration, speed, and range to get you where you need to go. It's no wonder reviewers have raved about its exceptional torque and battery range. Durability is another standout feature of the Rhino. Its moto-style design and high-quality construction make it a reliable companion for any terrain. Plus, with front and rear suspensions, you can expect a comfortable and smooth ride, even on bumpy roads or off-road trails. In terms of aesthetics, the Rhino doesn't disappoint. Its attractive design is sure to turn heads as you glide past. However, a few reviewers mentioned that the bike lacks urban tires, which may be a consideration for those primarily using it for city commuting. While the Rhino offers plenty of features at an affordable price, there are a few downsides to be aware of. Some reviewers noted that the footstep is of poor quality and may not withstand heavy use. Additionally, the seat is non-adjustable, which could be a drawback for riders seeking a customized fit. But overall, the Zugo Rhino electric bike is a solid choice for those in search of a powerful, versatile e-bike. Whether you're tackling city streets or exploring off-road trails, the Rhino delivers on performance, endurance, and style. So hop on and enjoy the ride!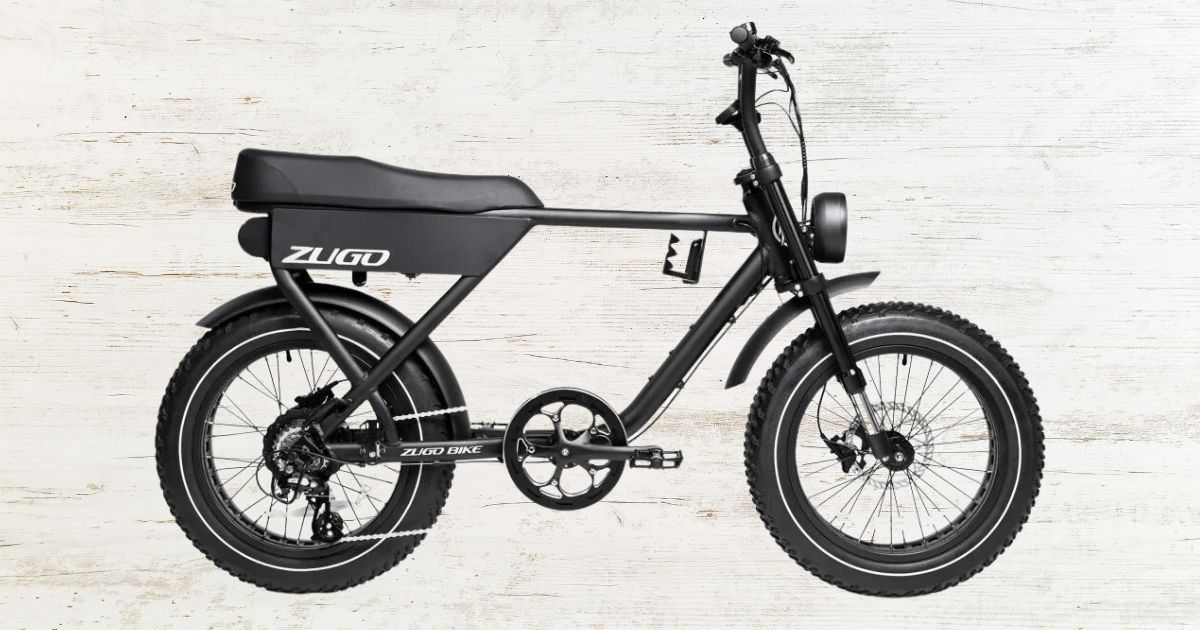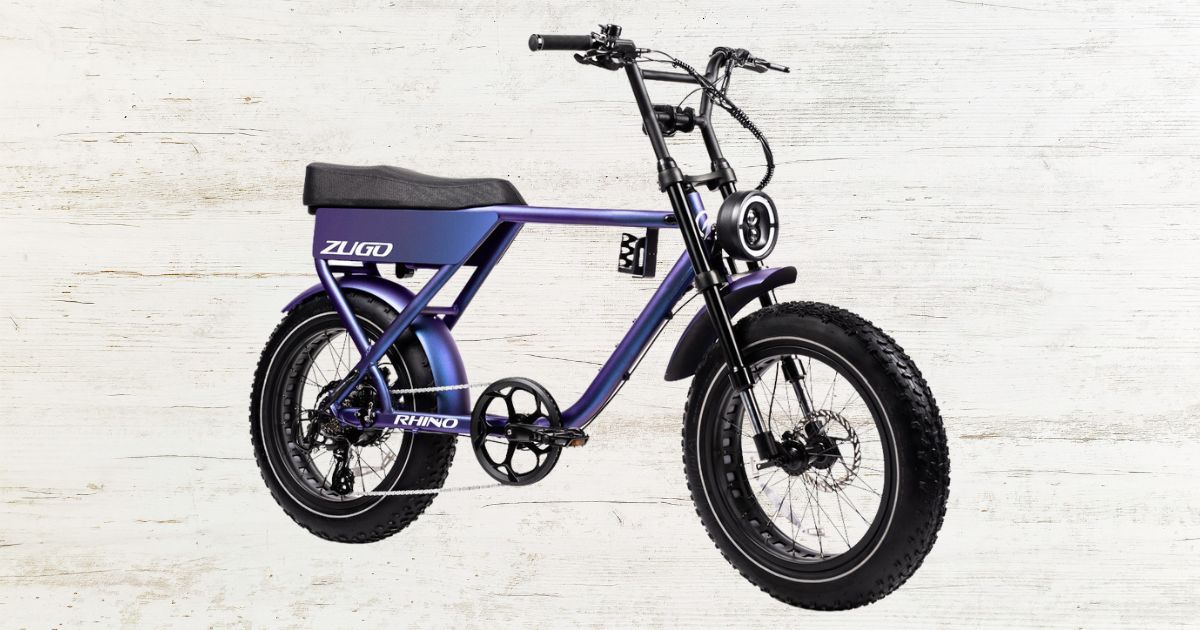 ---
10 Reasons to Buy the Zugo Rhino
Good range on a full charge
High on durability
Price matches features
Offers comfortable rides
Powerful 750W motor
Highly versatile
Long-lasting 750Wh battery
Looks attractive enough
Front and rear suspensions
Clean gear shift
3 Reasons Not to Buy the Zugo Rhino
Lacks urban tires
Poor quality footstep
Non-adjustable seats
---
Bottom Line
If you're interested in an eco-friendly daily mobility solution that plays many roles, the Zugo Rhino could be the perfect match for you. The eBike scores highly on features like gadgetry, build quality, and ride comfort.  It packs in all the usual bells and whistles that a decent versatile eBike should, and given the price point, we don't see a reason why we wouldn't recommend the Zugo Rhino.
Reviews
Reviews of the Zugo Rhino
ZuGo Rhino & Rhino Step-Through E-Bike Reviews - Emma Cunningham
"If you're looking for a moped-style e-bike for commuting around town that you can also take for a light offroad adventure, the ZuGo Rhino e-bike should be on your shopping list."
ZuGo Rhino eBike Review - Stephan Aarstol
"The Rhino is a fat tire, moto-styled electric bike with exceptional torque and battery range."