We've covered several e-cargo bikes over the past few months from noteworthy brands such as Specialized and Aventon. The e-cargo category is one of the most exciting sectors of micromobility because these vehicles have the ability to replace a large amount of car trips, and every company offers a unique approach to designing this solution. Dost is no different in that regard, as their new Crate e-cargo bike is intentionally designed for both aesthetics and an excellent rider experience.
From an appearance perspective, the design team knocked it out of the park. A breakdown of the design process explains how Dost used certain focal points to create a sporty and nimble frame, while also keeping the cargo bike relatively compact compared to others on the market.
In terms of performance, Dost exceeded just about every benchmark. The crate offers a carrying capacity of up to 440 pounds and it's compatible with loads of accessories that can fit two children, an adult passenger, or a load of groceries. It also comes equipped with a torque sensor for a smooth pedal assist experience, and the automatic transmission allows the rider to set a pedaling speed and forget about shifting gears completely. For those who aren't keen on pedaling, don't fret, the Crate comes with a throttle too. Lastly, Dost did not skimp on safety features - the Crate comes standard with a custom taillight, multi-setting headlight, and hydraulic disc brakes.
Retailing at $4,999, this is certainly not the cheapest cargo bike we've reviewed, but the features warrant a higher price tag. In addition to cargo accessories, riders have a choice between a step-through or step-over frame, and an optional dual battery setup doubles the bike's range from 60 to 120 miles.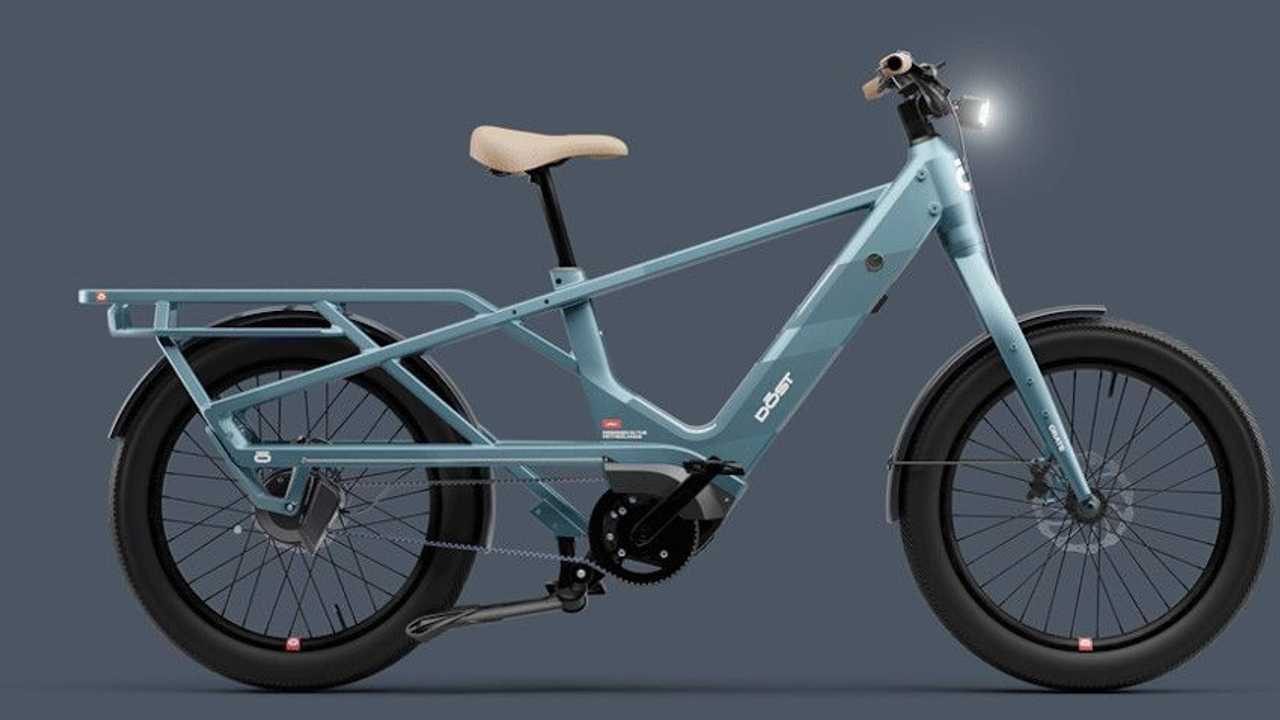 What other reviewers are saying
6 Reasons to Buy the Dost Crate
Bafang M600 mid-drive motor includes a torque sensor which greatly improves the smoothness of the pedal assist experience
Throttle comes standard with the Crate which makes starting from a dead stop much easier
Enviolo automatic CVT gives the Crate an automatic transmission so that riders don't have to worry about shifting gears
The Crate has a relatively compact frame for a cargo bike, making it easy to maneuver, transport, and store
Belt drive requires far less maintenance than a traditional chain drive
Step-through frame option available for a quick mount/dismount
2 Reasons Not to Buy the Dost Crate
Retailing at $4,999, the Crate is far from a budget option, and you can find comparable bikes for cheaper, especially in terms of carrying capacity
Although available for pre-order now, the Crate will not ship until December 2023, so it's not a great option if you aren't willing to wait
Bottom Line
If you're looking for a quality e-cargo bike and can afford to spend a little extra money, the Crate is definitely worth considering.
0