CITYPRO E-43
Updated: September, 2023
If you're in the market for an eBike that's perfect for city and commuter use, look no further than the CITYPRO E-43 by AddMotor. Boasting great value for the price, this electric bicycle has received rave reviews for its long-range commuting capabilities and powerful motor. With a sleek design, internally routed wires, and optional storage additions, the E-43 is as practical as it is stylish. Let's take a closer look at what sets this eBike apart from the competition. One of the standout features of the CITYPRO E-43 is its impressive range. With a maximum estimated range of 125 miles per charge, this eBike is a reliable option for those looking for a long-lasting ride. The 500W motor provides plenty of power and torque, making it easy to tackle hills and navigate through city traffic. Another advantage of the E-43 is its low standover height, ensuring a comfortable and confident riding experience for riders of all heights. The bike also comes equipped with effective front suspension, providing a smooth ride even on rough city streets. Strong hydraulic brakes make for reliable stopping power, giving riders peace of mind in any situation. In addition to its performance features, the E-43 also offers practicality and convenience. The clean and sleek design features internally routed wires, adding to the overall aesthetic of the bike. Optional storage additions allow riders to easily transport their belongings, whether it's groceries or a laptop for work. While the E-43 has received high praise for its performance and features, it's important to note a few potential drawbacks. Some reviewers have mentioned that the bike is on the heavier side, which may be a concern for those who need to carry it up stairs or load it onto a bike rack. Additionally, the top speed of the E-43 is relatively slow compared to other eBikes on the market. Overall, the AddMotor CITYPRO E-43 is a versatile and reliable eBike that offers excellent value for the price. With its long-range capability, powerful motor, and sleek design, it's a great option for city and commuter use. Whether you're navigating through busy streets or simply enjoying a leisurely ride, the E-43 is sure to impress.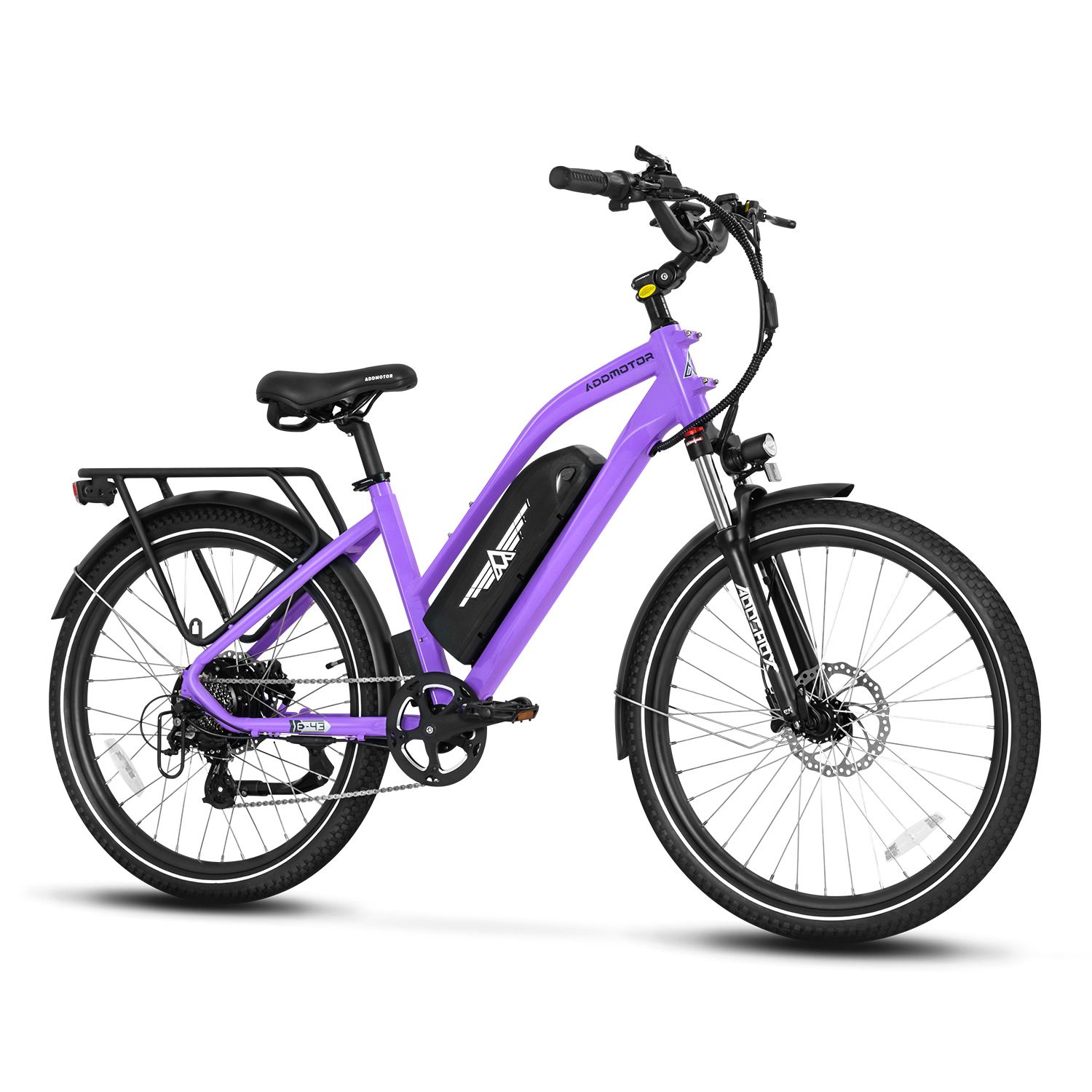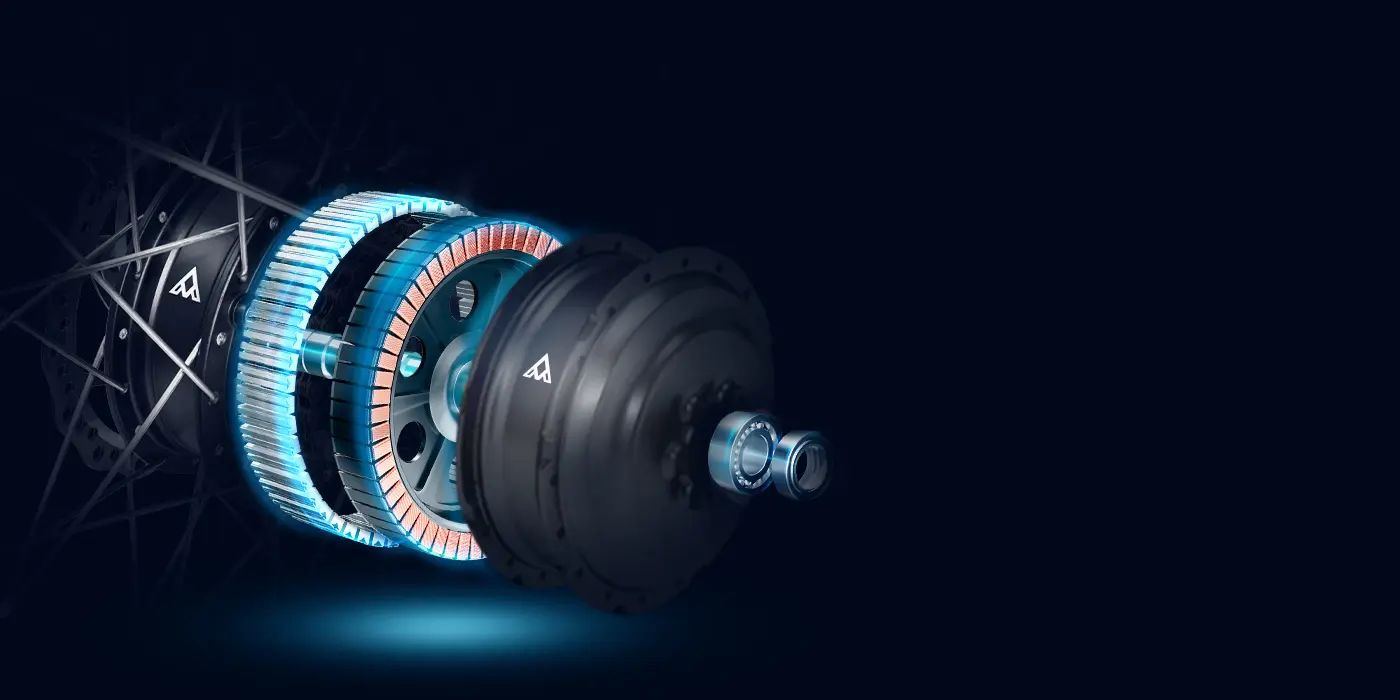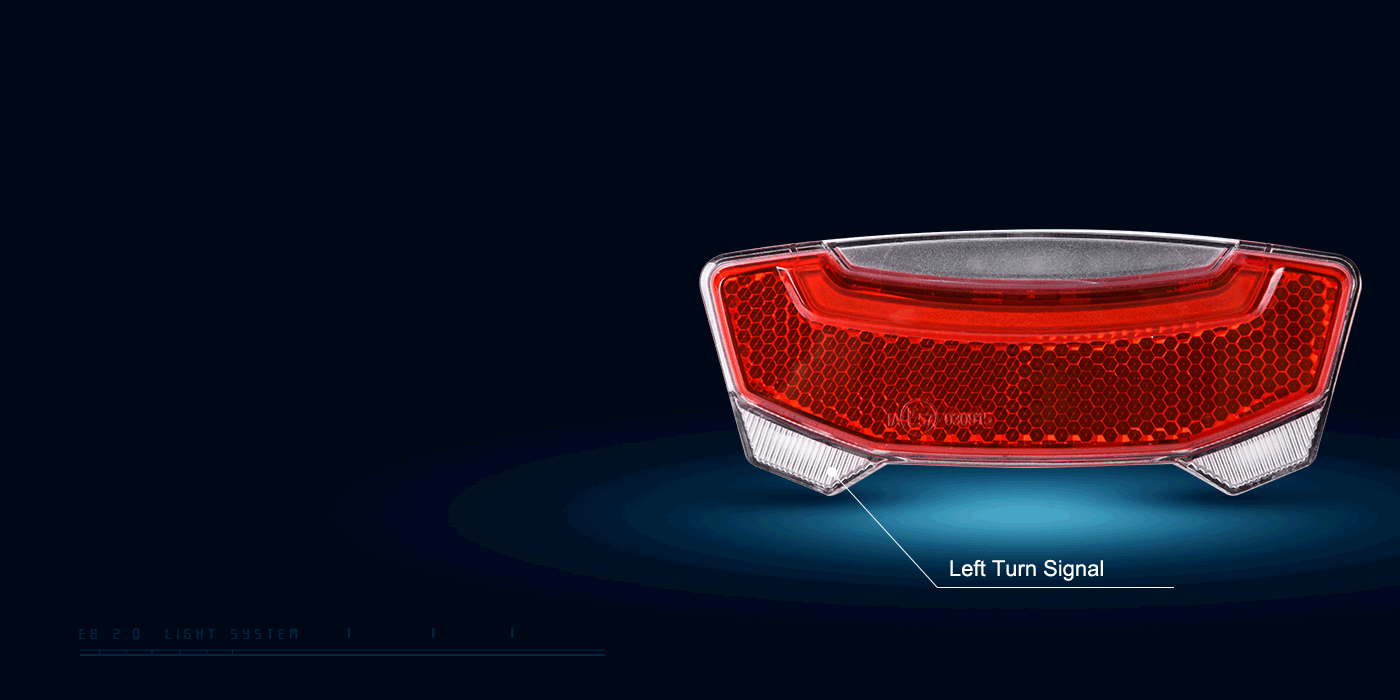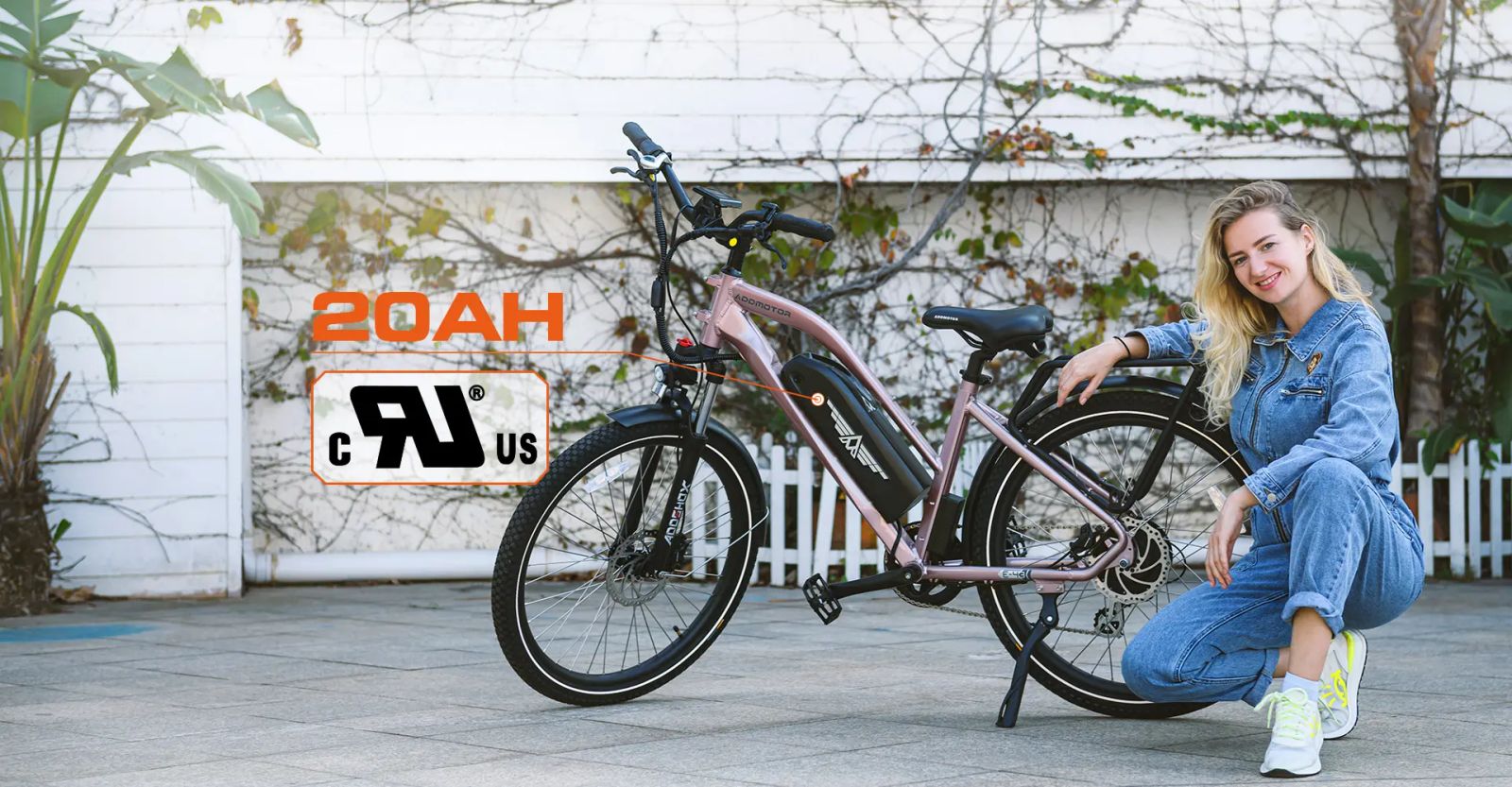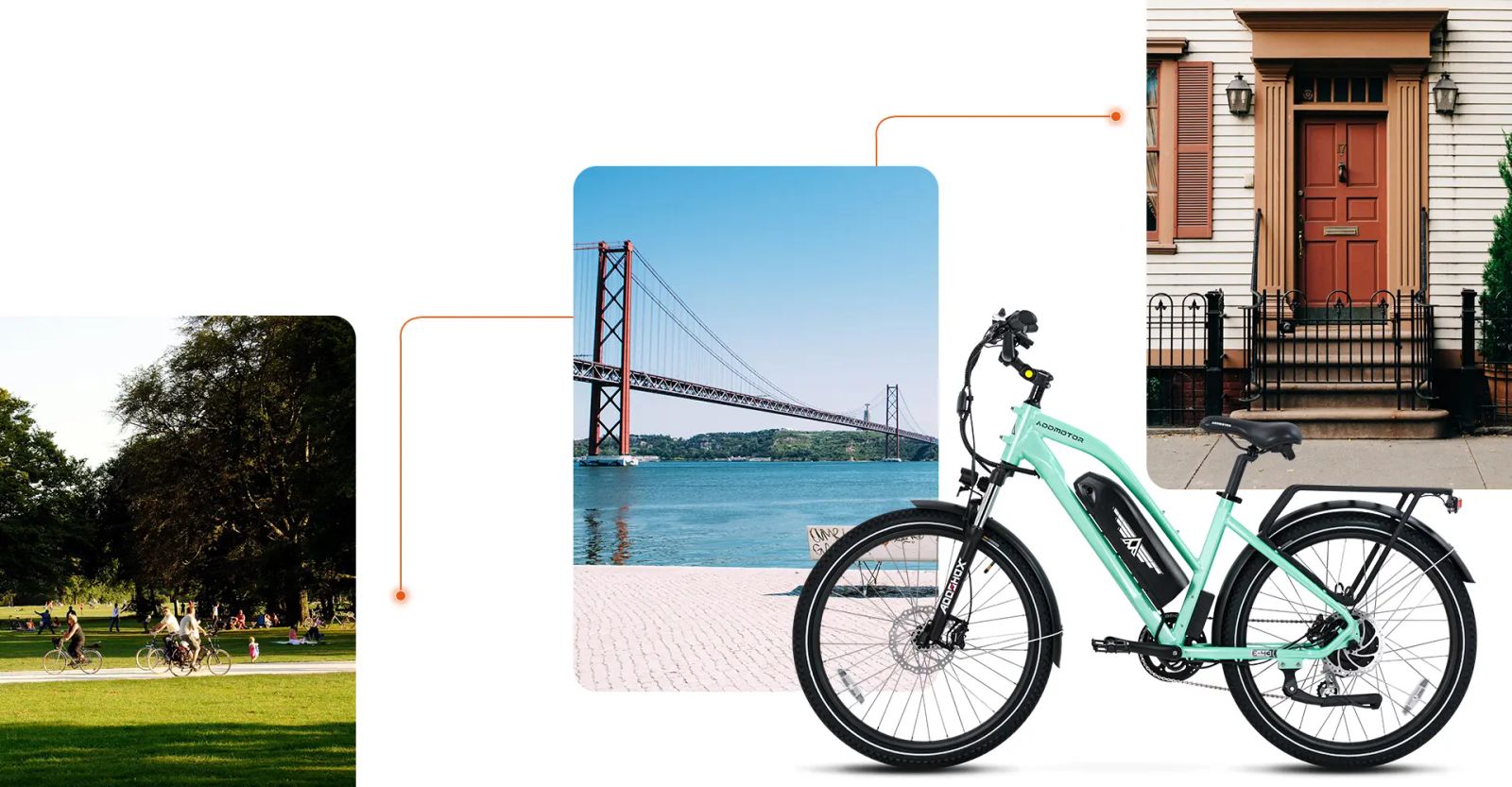 ---
10 Reasons to Buy the CITYPRO E-43
Great value for the price
Long-range commuting capabilities (125-mile maximum estimated range)
Powerful and torquey motor
Long-lasting battery
Low standover height
Optional storage additions
Clean and sleek design with internally routed wires
Effective front suspension
Strong hydraulic brakes
Indicator signals for safer city rides
2 Reasons Not to Buy the CITYPRO E-43
Heavy weight
Relatively slow speed
---
Bottom Line
The CITYPRO E-43 is a fantastic choice for urban commuters looking for a reliable and efficient micromobility vehicle. With its impressive long-range capabilities, powerful motor, and long-lasting battery, you can confidently navigate through the city without worrying about running out of charge. The low standover height and optional storage additions make it incredibly convenient for everyday use. Additionally, the clean and sleek design, along with the internally routed wires, adds a touch of sophistication to your commute. The E-43 also prioritizes safety with indicator signals and strong hydraulic brakes. While it may be slightly heavy and not the fastest option out there, the value it offers for its price point is undeniable. Get ready to take on the city streets with ease and style with the CITYPRO E-43.
Reviews
Reviews of the CITYPRO E-43
AddMotoR E-53 review: $1,499 POWERFUL, 125-MILE RANGE Commuter Electric Bike -
The video reviews the Addmotor E53 City Pro, lauding it as a great value for anyone needing a long-range commuting bike, with a 125-mile maximum estimated range. It has a powerful and torquey motor, long-lasting battery, low standover height, and optional storage additions. Additionally, it features internally routed wires for a cleaner look, effective front suspension, strong hydraulic brakes, and indicator signals for safer city rides.
Addmotor E53 City Pro review: Urban-ready electric bike -
The review discusses the ad motor e53 city pro commuter electric bike, highlighting its specifications such as design, comfort, range and speed. It is considered great value for its price, though it is noted for being heavy and relatively slow.