TRIKETAN M-330
Updated: September, 2023
As I delved into the world of electric tricycles, one model that stood out to me was the TRIKETAN M-330 from Addmotor. This unique and powerful eBike caught my attention with its robust design and high-quality components. With a 48V_750W front-mounted motor and a 48V_20Ah Samsung lithium-ion battery, the M-330 is built to handle various terrains and provide a comfortable ride. One of the standout features of the M-330 is its large fat tires, which are not only eye-catching but also puncture-resistant thanks to Kenda technology. These fat tires provide stability and grip, making the M-330 suitable for street use and even light off-road adventures. To further enhance the ride quality, this eBike comes with front suspension, taking the edge off bumps and ensuring a smoother journey. When it comes to carrying capacity, the M-330 does not disappoint. With a payload capacity of 350lbs+100lbs, this electric tricycle is perfect for those looking to transport cargo or prefer a more spacious ride. The spacious baskets let you carry groceries, backpacks, or other essentials with ease. Safety features are also well-considered on the M-330. It comes equipped with integrated lights, both a headlight and taillight, ensuring visibility and safety during night rides. Tektro 180mm disc brakes provide reliable stopping power, giving riders peace of mind on their daily commutes or errand runs. In terms of range, the M-330 boasts an impressive maximum range of up to 85+ miles. This ample range ensures that riders won't have to worry about running out of battery power during their journeys. And with a weight capacity of 450lbs, this electric tricycle can accommodate a variety of riders and cargo. While the M-330 offers an excellent riding experience, it does come with a few limitations. Some users have noted that its off-road capabilities are somewhat limited compared to dedicated off-road eBikes. Additionally, the M-330 comes with a steeper price tag compared to budget models from other brands, which may be a downside for cost-conscious consumers. Overall, the TRIKETAN M-330 is a powerful and durable electric tricycle that offers a comfortable ride and is packed with unique features. It's an appealing choice for commuters, cargo haulers, and riders looking for a reliable eBike with a high weight rating. Just keep in mind that if you're looking for extensive off-road capabilities or are on a tight budget, there may be other options to consider.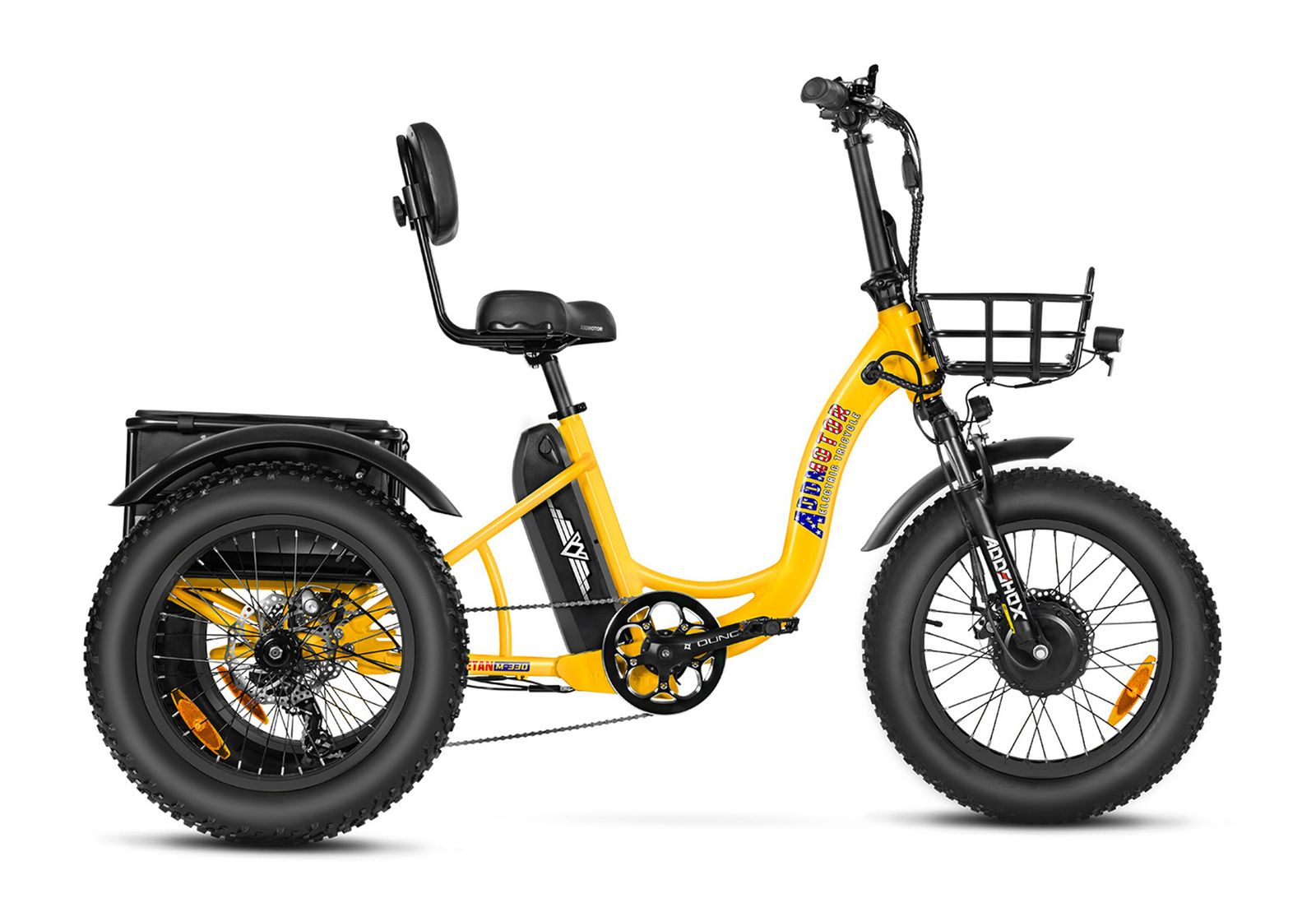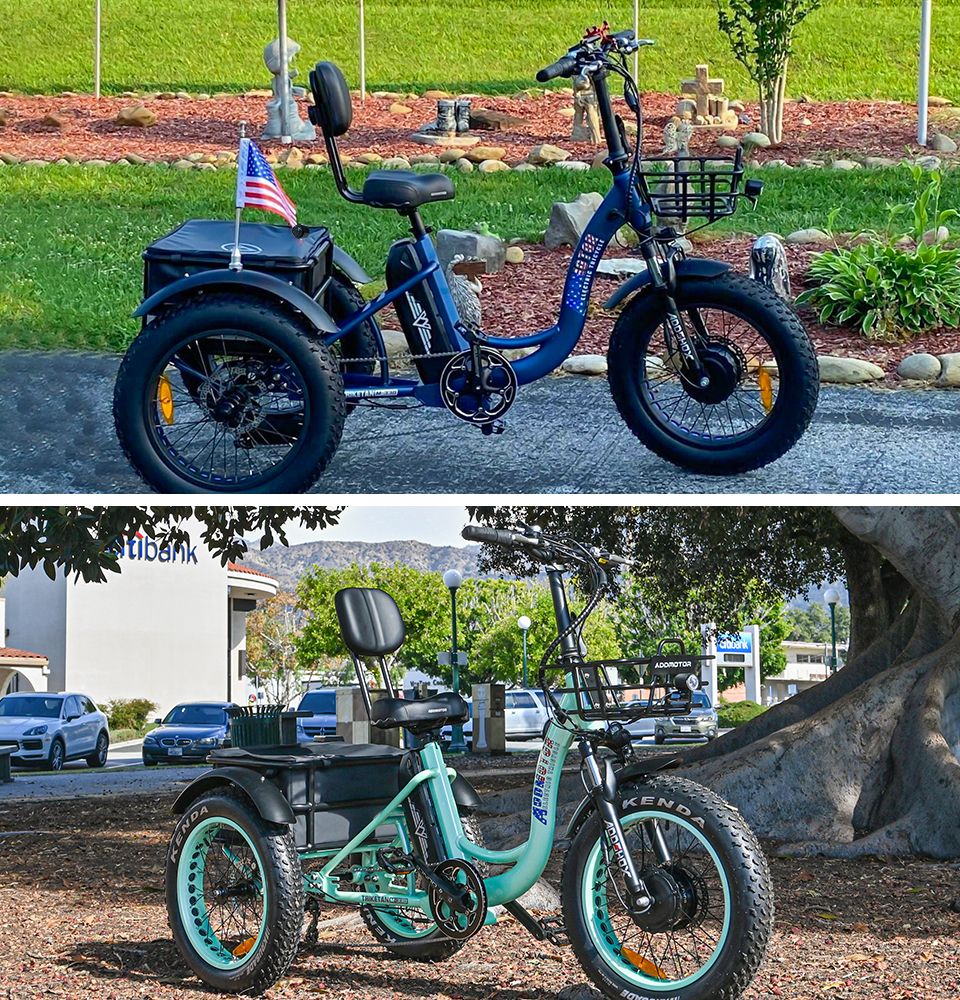 ---
8 Reasons to Buy the TRIKETAN M-330
High power and quality components
Robust design
Comfortable rides
Appealing to many riders
Unique features such as large fat tires and front suspension
High weight rating
Spacious baskets
Powerful motor
2 Reasons Not to Buy the TRIKETAN M-330
Limited off-road capabilities
Steep price compared to budget models from AddMotor and other brands
---
Bottom Line
The TRIKETAN M-330 is a top-notch micromobility vehicle that offers a high level of power, quality components, and a robust design. With its comfortable rides and unique features like large fat tires and front suspension, it appeals to a wide range of riders. Additionally, the spacious baskets and high weight rating make it perfect for carrying groceries or other items. Although it may have a slightly higher price compared to budget models, the TRIKETAN M-330 is well worth the investment for those seeking a powerful and reliable vehicle.
Reviews
Reviews of the TRIKETAN M-330
Addmotor M-340 FAT TIRE electric trike review -
The video review analyzes the Add Motor M340 Electric Trike, indicating it is a powerful, off-road suitable e-trike with excellent weight capacity, fat tyres, and an impressive battery. However, it also has some downsides like the lack of a parking brake, higher center of gravity which makes it tippier compared to other e-trikes and it is pricier than budget trikes.
2019 AddMotoR MOTAN M-330 P7 Review -
The AddMotoR MOTAN M-330 P7 is a powerful and heavy-duty cargo electric trike with an extra-sturdy 7075 alloy frame and a 750 watt hub motor. It is comfortable, adjustable with a low standover height and provides easy maneuverability, however, it is fairly heavy and comes with few drawbacks including lack of fenders and only one available frame size.