Apollo Explore
Updated: September, 2023
Let me start off by telling you a little story. Picture this: you're cruising down the street, wind blowing through your hair, a smile on your face as you effortlessly weave through traffic. You're on the Apollo Explore, an electric scooter that has captured the hearts of riders all over. This scooter is more than just a mode of transportation; it's an experience. At Ride Review, we've scoured the web to find the best electric scooters out there, and the Apollo Explore consistently rises to the top. With its impressive performance, high speed, and long range on a single charge, this scooter is a force to be reckoned with. One of the standout features of the Apollo Explore is its dual suspension system. This means that no matter what terrain you're traversing, you'll experience a smooth and comfortable ride. Whether you're gliding over potholes or tackling bumpy sidewalks, this scooter handles it all with ease. Not only does the Apollo Explore excel in performance, but it also boasts a sleek and modern design. Its durable and water-resistant construction ensures that it can withstand the elements and withstand the test of time. And let's not forget about safety – this scooter is equipped with great safety features to keep you protected on the road. Now, let's talk about the display. The Apollo Explore features a high-quality display that provides all the information you need at a glance. With Bluetooth connectivity, you can even connect your smartphone and access additional features while on the go. Of course, like any product, the Apollo Explore does have its drawbacks. It is a bit on the heavy side, which can make it less portable than some other scooters on the market. Additionally, some users have noted that the front headlight could be brighter and more attention-grabbing. But overall, the reviews speak for themselves. In the words of one reviewer, "The Apollo Explore is seriously fast, and seriously fun." Another reviewer praised it as "a well-rounded model primed to deliver a high-quality riding experience." In fact, many reviewers consider the Apollo Explore to be one of the best electric scooters to hit the market in 2020. So if you're looking for a thrilling and reliable electric scooter that will turn heads as you ride by, look no further than the Apollo Explore. With its impressive performance, sleek design, and great features, it's the perfect companion for your daily commute or weekend adventures. Get ready to redefine your ride with the Apollo Explore.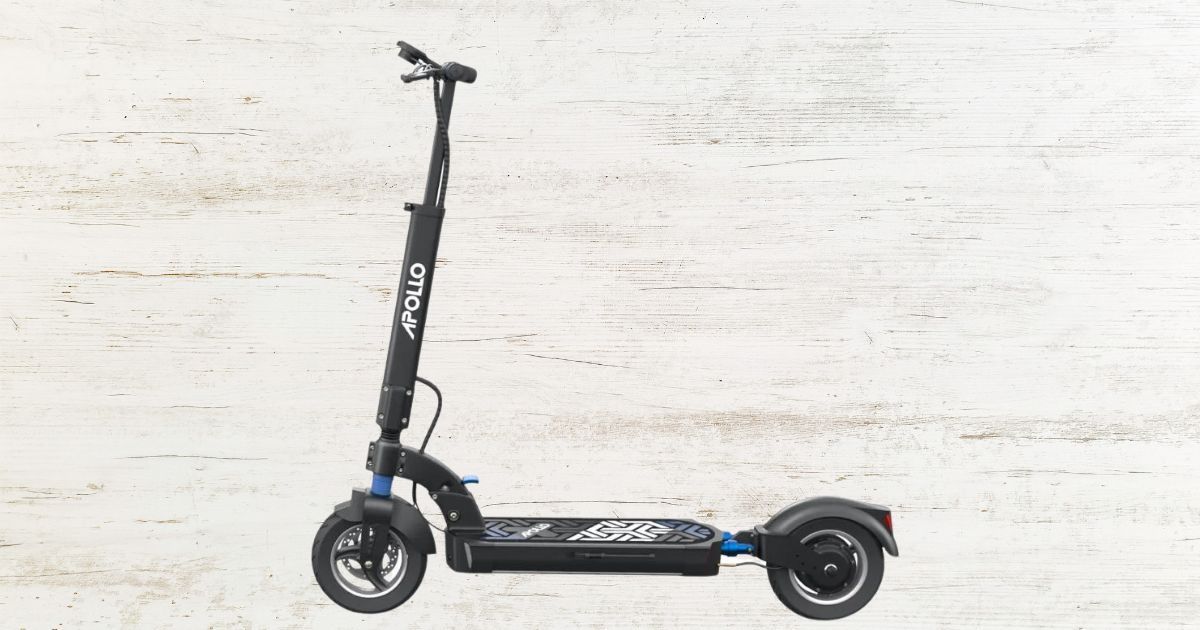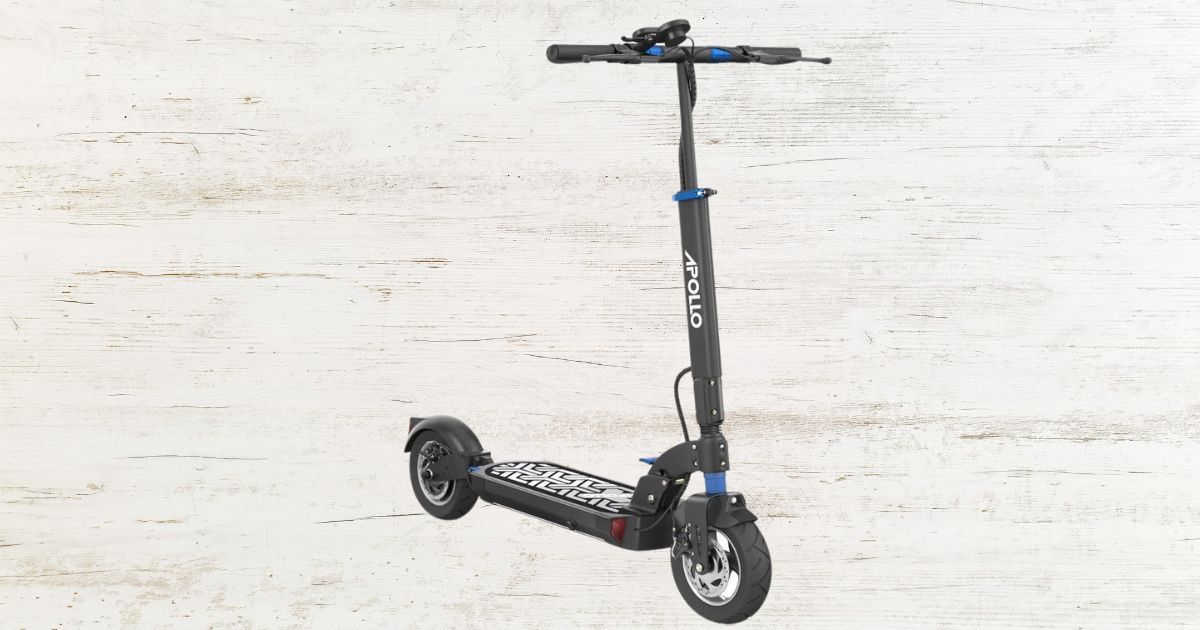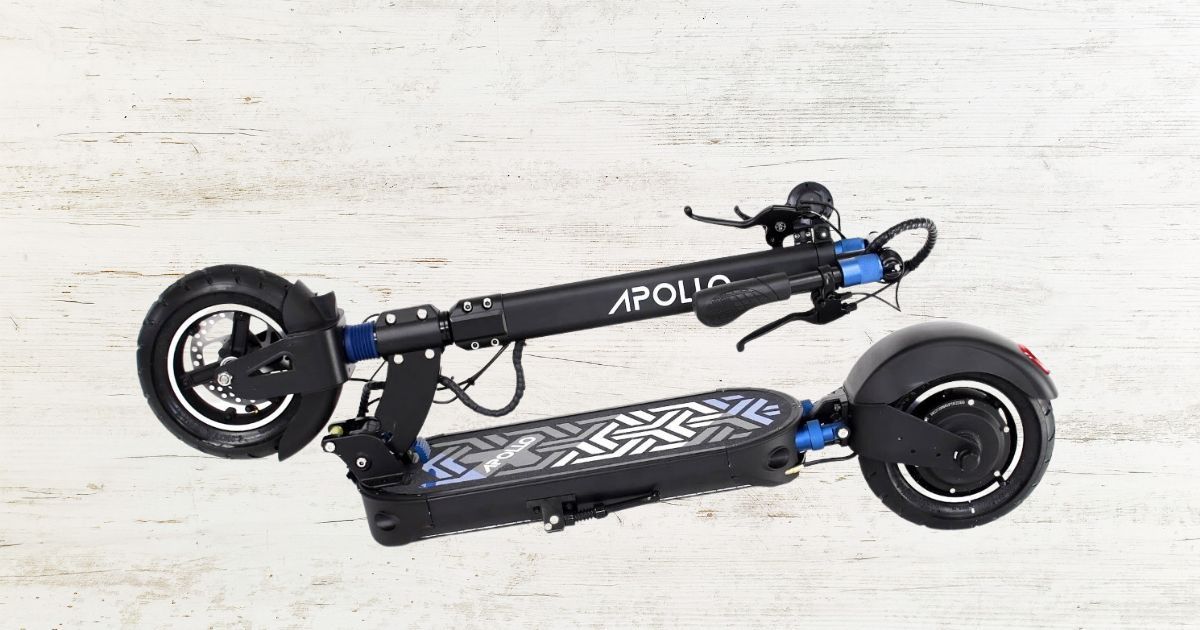 ---
10 Reasons to Buy the Apollo Explore
Great performance
High speed
Good range on a single charge
Dual suspension
Smooth rides
Sleep modern design
Durable and water resistant
Good safety features
Great display
Bluetooth connectivity
3 Reasons Not to Buy the Apollo Explore
Heavy
No audio alert
Dull front headlight
---
Bottom Line
The Apollo Explore electric scooter is an exceptional choice for anyone looking for a high-performance, long-range, and comfortable ride. The lightweight, foldable design makes it easy to transport and store, while its durable aluminum alloy frame ensures longevity.  With its numerous safety features and additional features, the Apollo Explore offers an unparalleled riding experience. Whether you're an urban commuter or a weekend adventurer, this electric scooter is sure to impress.
Reviews
Reviews of the Apollo Explore
Apollo Explore Review -
"The Apollo Explore is a well-rounded model primed to deliver a high-quality riding experience."
Apollo Explore Electric Scooter Review - Rasmus Barslund
"Overall, the Apollo Explore is one of the best electric scooters to reach the market in 2020."
Subscribe to Ride Review
Sign up for free for the Ride Review Newsletter - the world's largest newsletter about small electric vehicles - and have chances to win our electric bike and scooter giveaways. Trusted by over 60,000 riders around the world.
No, thank you.