The Grizzly
Updated: September, 2023
I recently came across an intriguing electric scooter that seems to be built for adventure and power—the Bakcou Grizzly Electric Scooter. As someone who loves exploring tough terrains and outdoor activities, I was immediately drawn to this scooter's rugged design and impressive specifications. One of the standout features of the Grizzly is its construction. Made with a high-grade aluminum alloy 6061 frame, this scooter is built to handle rocky roads and tumultuous terrain. The full-suspension frame and all-terrain fat tires contribute to its durability and ability to tackle challenging landscapes. Powering the Grizzly is a Bafang 1000 Watt rear hub motor, delivering convenience and impressive performance. With a 48V 21ah lithium-ion battery, this scooter has a long-lasting charge that enables riders to go the distance. Whether you're conquering hills or navigating bumpy trails, the Grizzly's powertrain ensures a smooth and capable ride. Versatility is another key aspect of the Grizzly. With eleven inches of ground clearance, this scooter can handle various outdoor activities, including hunting. Its silent operation, thanks to the absence of a chain, makes it perfect for a quick spot and stalk in the backcountry. In terms of features, the Grizzly is packed with everything you need for a comfortable and efficient ride. It includes Tektro dual-piston brakes, a 400-lumen headlight for enhanced visibility, a rear pannier rack for storage, and fenders to protect against splashes. These thoughtful additions make the Grizzly a well-equipped companion for any adventure. When it comes to performance, the Grizzly doesn't disappoint. It has a top speed of 25+ mph and a maximum range of 20 miles, depending on the weight of the rider. With a weight capacity of 260 lbs, this scooter can accommodate a range of riders, providing fun and reliable transportation. Overall, the Bakcou Grizzly Electric Scooter embodies power, durability, and versatility. Whether you're an urban explorer or an off-road enthusiast, this scooter is designed to handle the toughest terrains. With its sleek design and robust performance, the Grizzly is an excellent choice for anyone seeking an exciting and reliable mode of transportation. Note: The Grizzly has received positive reviews from other riders who appreciate its ruggedness, convenience, and power. We at Ride Review agree with their assessment and believe that the Grizzly is a top-tier electric scooter in its class.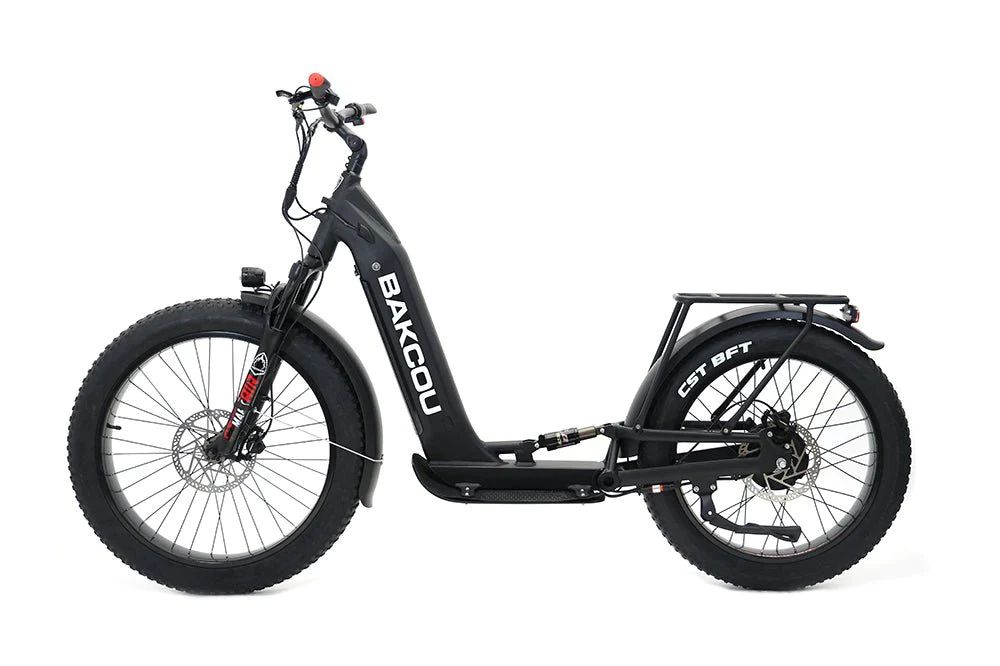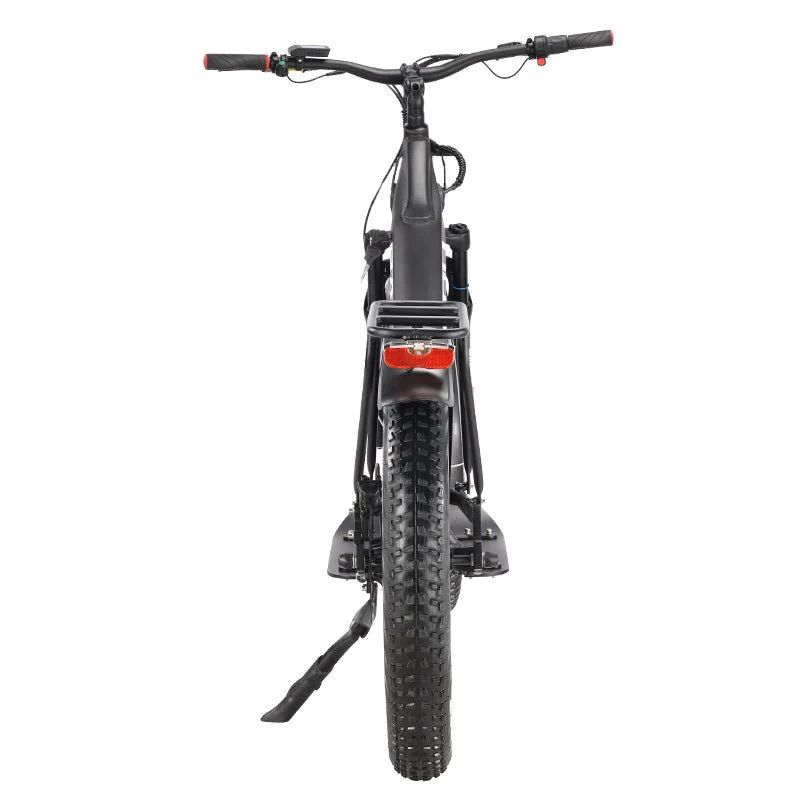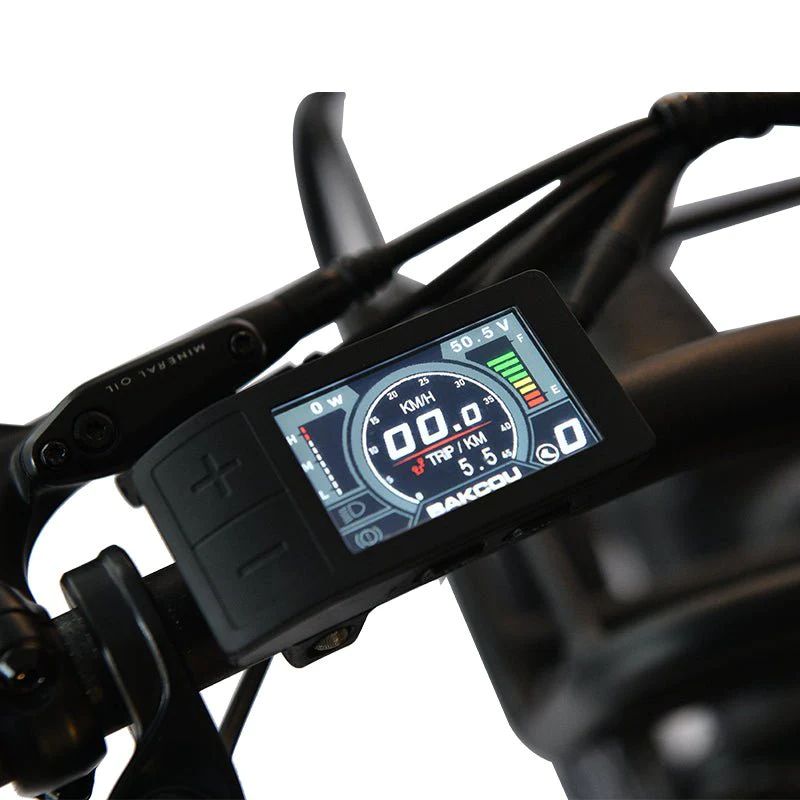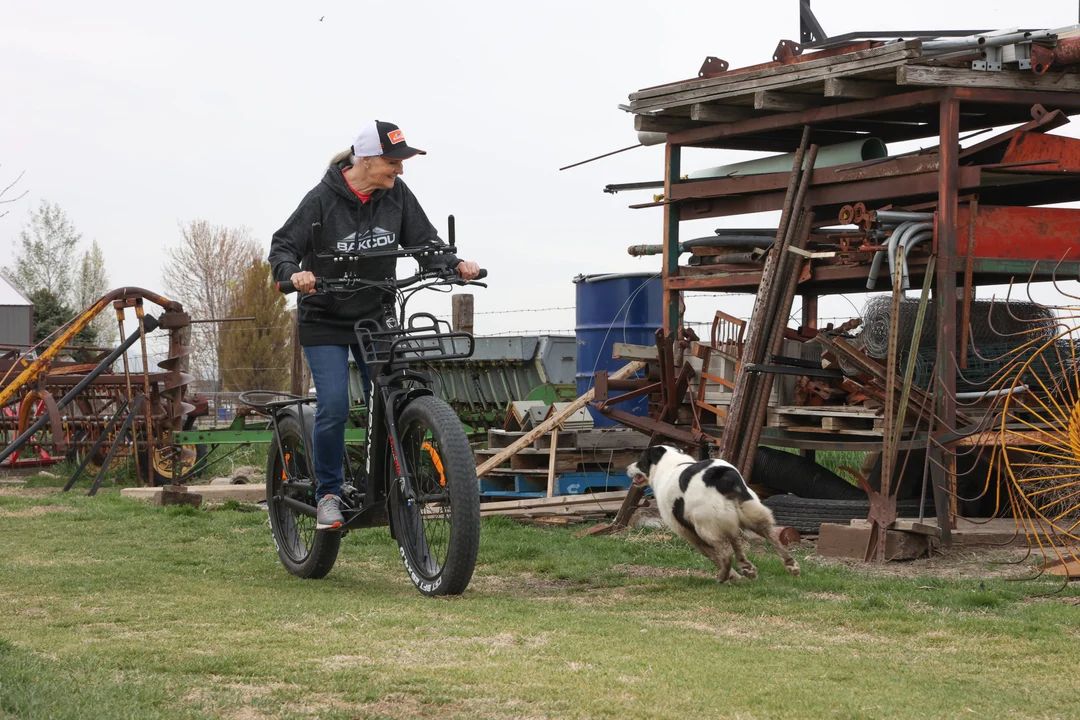 ---
4 Reasons to Buy the The Grizzly
Durable construction, perfect for handling tough terrains.
Convenient and powerful with a 1000 Watt rear-hub motor.
Long-lasting battery with a 48V 21ah lithium-ion battery.
Versatile for outdoor activities like hunting with high ground clearance and all-terrain tires.
1 Reasons Not to Buy the The Grizzly
No reasons not to buy mentioned in the text.
---
Bottom Line
The Grizzly is a top-notch micromobility vehicle that delivers on all fronts. With its durable construction and powerful motor, it can handle any terrain with ease. The long-lasting battery ensures that you can enjoy extended rides without worrying about recharging. Whether you're using it for commuting or outdoor activities like hunting, the Grizzly's versatility and high ground clearance make it a fantastic choice.
Reviews
Reviews of the The Grizzly
Bakcou Grizzly Electric Scooter -
The Bakcou Grizzly Electric Scooter is a durable, convenient, and powerful vehicle with a Bafang 1000 Watt rear-hub motor and a 48V 21ah lithium-ion battery that enables it to traverse tough terrains with ease. It has a high ground clearance and all-terrain tires making it suitable for outdoor activities like hunting.
Bakcou E-Bikes Review (2023) -
Bakcou is a Utah-based brand that produces high-end electric hunting bikes for outdoor enthusiasts. Known for their rugged durability and tailored towards serious sportsmen, the bikes are designed to handle difficult terrain and demanding conditions. Top-notch components and build quality are hallmarks of the brand's offerings, which come with a 1-year warranty and 30-day return.
Subscribe to Ride Review
Sign up for free for the Ride Review Newsletter - the world's largest newsletter about small electric vehicles - and have chances to win our electric bike and scooter giveaways. Trusted by over 60,000 riders around the world.
No, thank you.