Cannondale Moterra Neo 4
Updated: September, 2023
If you're on the hunt for a powerful e-MTB that can handle the toughest trails, the Cannondale Moterra Neo 4 might just be the bike for you. With its massive 29-inch wheels, durable SmartForm C2 Alloy frame, and impressive Shimano Steps engine, this bike is designed to take on vertiginous descents with ease. One standout feature of the Moterra Neo 4 is its SRAM SX trigger shifters, which are a popular choice among mountain bike enthusiasts. Paired with the 2.6-inch Maxxis Rekon tires and TRP Slate 4-piston disc brakes, this bike offers exceptional performance and traction, even at top speeds. The wide handlebars also contribute to overall control and maneuverability on the trail. Comfort is not compromised with the Moterra Neo 4. Riders will find the bike comfortable to sit on, and it is available in a variety of sizes to suit different heights. The RockShox suspension with 150mm displacement further enhances the riding experience, providing a smooth and controlled ride on both climbs and descents. One drawback of the Moterra Neo 4 is its weight, which is a result of its powerful motor. However, this can be expected from an e-MTB of this caliber. Additionally, the bike does come with a higher price point compared to some competitors. The design of the bike is also a bit unorthodox, which might not appeal to all users. In terms of battery life, the Moterra Neo 4 offers great performance compared to its competitors. Riders can expect a reliable and long-lasting battery that will keep them going on the trails for extended periods. Overall, the Cannondale Moterra Neo 4 is a top-notch e-MTB that combines power, reliability, and durability. It offers all the functionality of an All-Mountain bike with the added benefit of an electric motor, making it a great choice for those looking to conquer challenging off-road trails.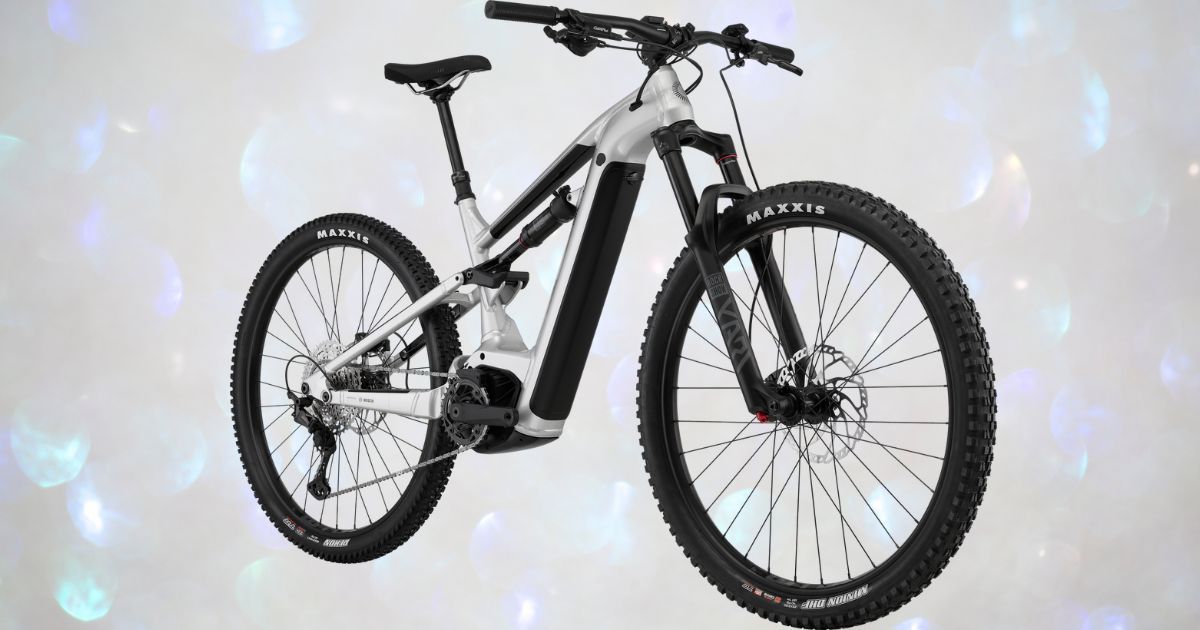 ---
10 Reasons to Buy the Cannondale Moterra Neo 4
Massive 29-inch wheels make trail rides very easy
SmartForm C2 Alloy frame makes it very durable yet maneuverable
SRAM SX trigger shifters are a good choice for mountain bikes
TRP Slate 4-piston disc brakes offer great performance even at top speeds
2.6-inch Maxxis Rekon tires offer great traction
Wide handlebars again improve overall control of the bike
Comfortable to sit on
Available in a variety of sizes depending on your height
Battery life is great compared to competitors
RockShox suspension offers 150mm displacement
3 Reasons Not to Buy the Cannondale Moterra Neo 4
Heavy because of its powerful motor
Higher price point
Design is a little unorthodox and might not be suitable for all users
---
Bottom Line
Cannondale Moterra Neo 4 certainly deserves praise in the realm of attractive E-mountain bikes. Parts like the rear suspension fork, shock, brakes, and wheels are of high quality. You will undoubtedly value the Moterra Neo 4's enhancements in daily use, such as the battery with a 630 watt-hour capacity, the 12-speed shifting, and the tapered steerer.
Reviews
Reviews of the Cannondale Moterra Neo 4
Subscribe to Ride Review
Sign up for free for the Ride Review Newsletter - the world's largest newsletter about small electric vehicles - and have chances to win our electric bike and scooter giveaways. Trusted by over 60,000 riders around the world.
No, thank you.