Dualtron Achilleus
Updated: September, 2023
I've scoured the web to bring you the most comprehensive overview of the Dualtron Achilleus, a foldable electric scooter that has been making waves in the micromobility market. If you're looking for a powerful and stylish e-scooter that delivers an exceptional riding experience, the Dualtron Achilleus might just be the one for you. One of the standout features of the Dualtron Achilleus is its foldability and lightweight design. This makes it incredibly easy to transport, whether you're hopping on public transportation or throwing it in the trunk of your car. This convenience factor has been lauded by riders who appreciate the portability of the Achilleus. When it comes to looks, the Dualtron Achilleus doesn't disappoint. With its sleek and eye-catching design, it's bound to turn heads as you zip around town. But it's not just about aesthetics – this e-scooter packs a punch in terms of performance too. With its powerful motor and efficient battery system, the Dualtron Achilleus delivers impressive speed and range. Riders have praised its acceleration and ability to tackle inclines with ease. And thanks to its ultra-wide tubeless tires and effective suspension systems, you can expect a smooth and stable ride even on uneven surfaces. Safety is also a top priority with the Dualtron Achilleus. The hydraulic brakes provide excellent stopping power, ensuring that you can ride with peace of mind. The e-scooter also features cruise control, allowing you to set your desired speed and ride at your own pace. One area where the Dualtron Achilleus truly shines is its suitability for heavier riders. With its robust construction and high weight capacity, it's the perfect e-scooter for those who may have felt limited by other options on the market. However, it's important to note that the Dualtron Achilleus does come with a few drawbacks. Firstly, it is quite expensive compared to other electric scooters. This may be a deterrent for some budget-conscious riders. Additionally, its weight can make it cumbersome to carry or transport, so keep that in mind if you plan on taking it on-the-go frequently. Lastly, the Dualtron Achilleus is not waterproof, meaning you'll need to be cautious when riding in wet weather conditions. In terms of specifications, the Dualtron Achilleus features a state-of-the-art backlit multifunction display unit that provides real-time information about your speed, battery level, odometer, and time. The scooter's battery, manufactured by LG, boasts a long lifespan and delivers consistent power for years to come. And according to riders, the Achilleus strikes the perfect balance in terms of size, power, performance, and quality. In conclusion, the Dualtron Achilleus is a compelling choice for riders who value portability, power, and a stylish design. While it may come with a higher price tag, its performance and features make it a superior option for those seeking an exceptional riding experience. Whether you're a heavy rider in need of a reliable e-scooter or simply someone who wants to stand out on the streets, the Dualtron Achilleus won't disappoint.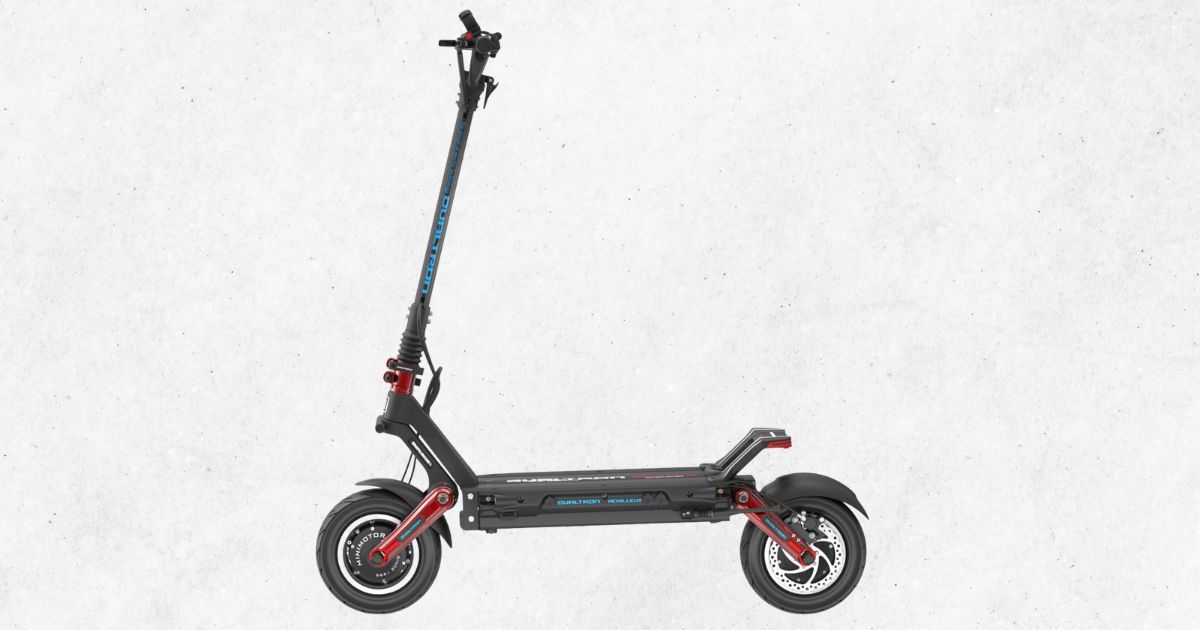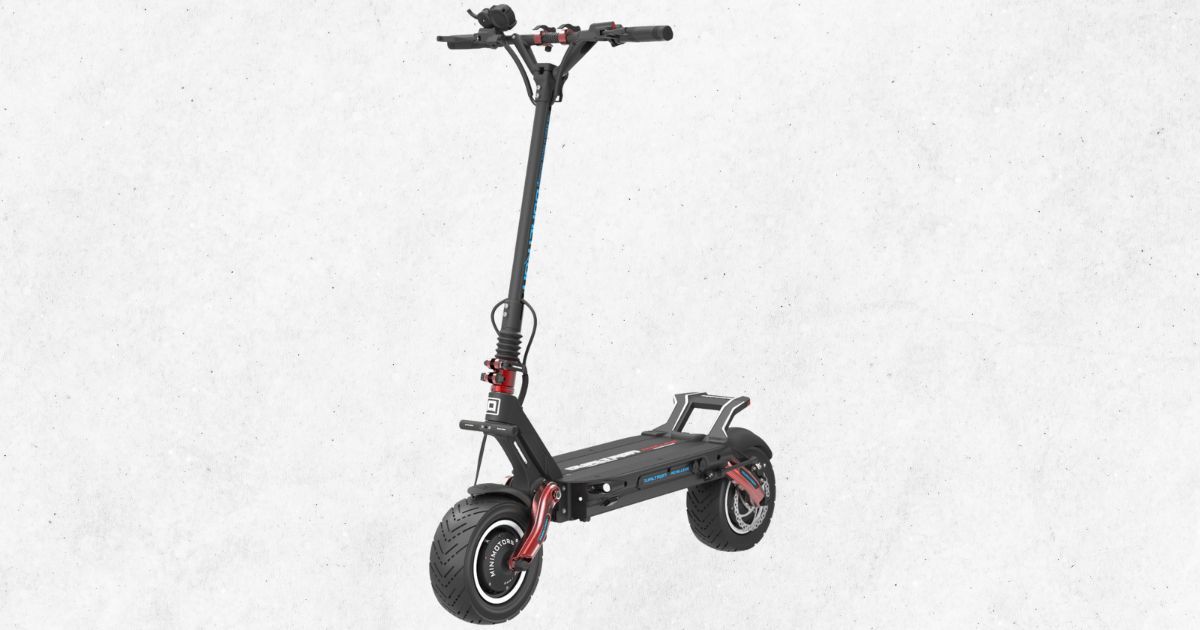 ---
10 Reasons to Buy Dualtron Achilleus
The Dualtron Achilleus is foldable, lightweight, and easy to transport.
It has a fantastic design that will turn heads when riding around town.
This electric scooter is incredibly powerful.
The hydraulic brakes provide excellent stopping power, ensuring a safe ride every time.
It comes with an extended warranty, giving you peace of mind.
Ultra-wide tubeless tires provide stability and grip.
Effective suspension systems ensure a smooth ride.
Cruise control lets you ride at your own pace.
Dualtron Achilleus is the perfect e-scooter for heavy riders.
The cutting-edge technology is used in the construction of Dualtron Achilleus, making it a superior choice over other electric scooters on the market.
3 Reasons Not to Buy Dualtron Achilleus
The Dualtron Achilleus electric scooter is quite expensive.
It is heavy, which can make it difficult to carry or transport.
The e-scooter is not waterproof, meaning that it could be damaged by exposure to rain or other types of wet weather.
---
Bottom Line
Known for its phenomenal speed and long range, the Dualtron Achilleus electric scooter has quickly become the go-to choice for those looking for a high-performance ride.  This premium scooter is certainly not cheap, but its exceptional performance makes it well worth the price tag. Whether you're commuting to work or just cruising around on a sunny day, the Dualtron Achilleus will deliver a fantastic riding experience every time.
Reviews
Reviews of the Dualtron Achilleus
Minimotors Dualtron Achilleus Electric Scooter Review - Rachel Best
"The scooter's battery (manufactured by LG) has a long lifespan and can deliver power consistently for years."
Review of the Dualtron Achilleus, a 4.6KW Mid-Range Electric Scooter - Kaiden Lee
"The Achilleus was created for riders who don't want a scooter that's too big, too little, or too powerful; it's perfect without sacrificing performance or quality."