Dualtron Storm
Updated: September, 2023
If you're in the market for an e-scooter that delivers unparalleled power and performance, look no further than the Dualtron Storm. This beast of a scooter has garnered rave reviews for its mind-blowing capabilities and impressive build quality. Let's start with the most notable feature of the Dualtron Storm: its power. Equipped with a 72V system and 6640 W motors, this scooter boasts a power output that is unmatched in its class. Reviews have described its performance as nothing short of stunning, and one even went so far as to say that if the term "ultra-performance scooter" was in the dictionary, it would be accompanied by a picture of the Dualtron Storm. Not only does the Dualtron Storm excel in power, but it also delivers exceptional stability, especially at high speeds. Riders have praised its toughness and stability, even when pushing the limits of its top speed, which exceeds 60 MPH. This scooter is built to handle the road with ease, offering a reliable and exhilarating riding experience. In terms of build quality, the Dualtron Storm is second to none. Riders have praised its excellent construction and durable design, ensuring that this scooter can withstand the rigors of daily use. It's clear that Dualtron has spared no expense in creating a scooter that is built to last. Of course, no product is without its drawbacks, and the Dualtron Storm is no exception. First and foremost, it is a heavy scooter, weighing in at 46kg (101 lbs). This weight can make it challenging to transport and maneuver, especially in tight spaces. Additionally, the Storm's larger size may limit where you can take it, as it may not fit in certain areas. Furthermore, some reviewers have noted that the deck space is occupied by the battery handle, reducing the available space for foot placement. This may be a downside for riders who prefer more room to position their feet comfortably. While the motors of the Dualtron Storm offer incredible performance, they lack waterproofing or shielding. This means that exposure to moisture could potentially damage the motors, so riders must exercise caution in wet conditions. Lastly, taller riders may find that the Storm's shorter stem height is not ideal for them, as it may feel cramped or uncomfortable during extended rides. In conclusion, the Dualtron Storm is a remarkable e-scooter that delivers impressive power, stability, and build quality. Its performance is second to none, providing riders with an exhilarating and reliable experience. However, it is important to consider the scooter's weight, size, and potential limitations for taller users before making a purchasing decision. If you're in the market for an ultra-performance scooter that can handle anything you throw at it, the Dualtron Storm is certainly worth a closer look.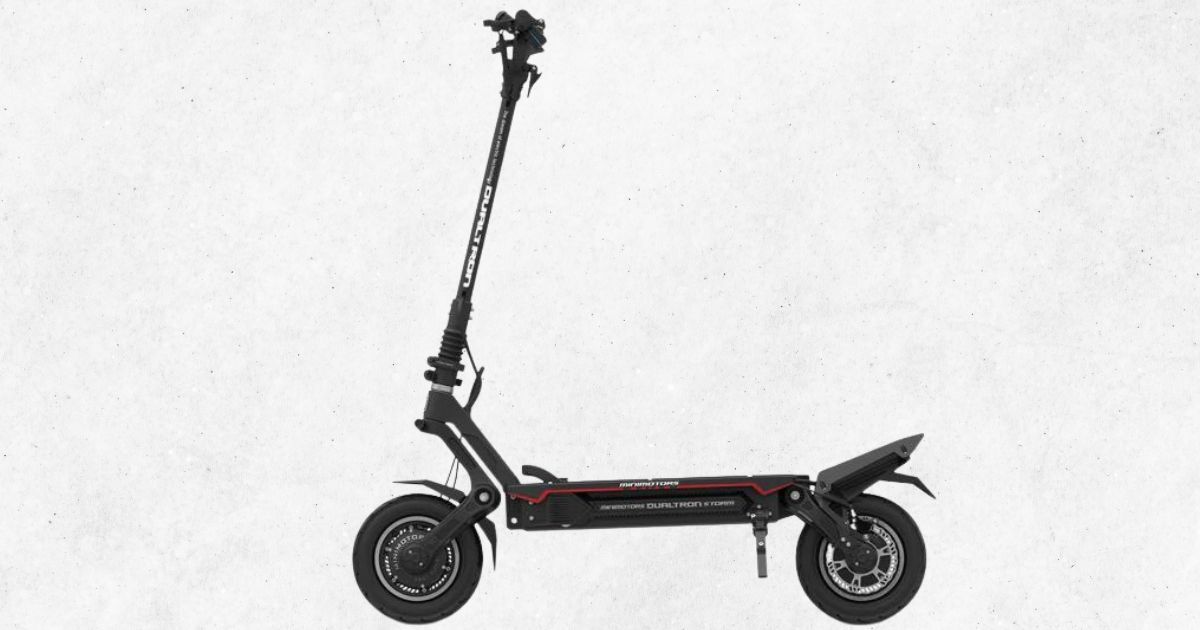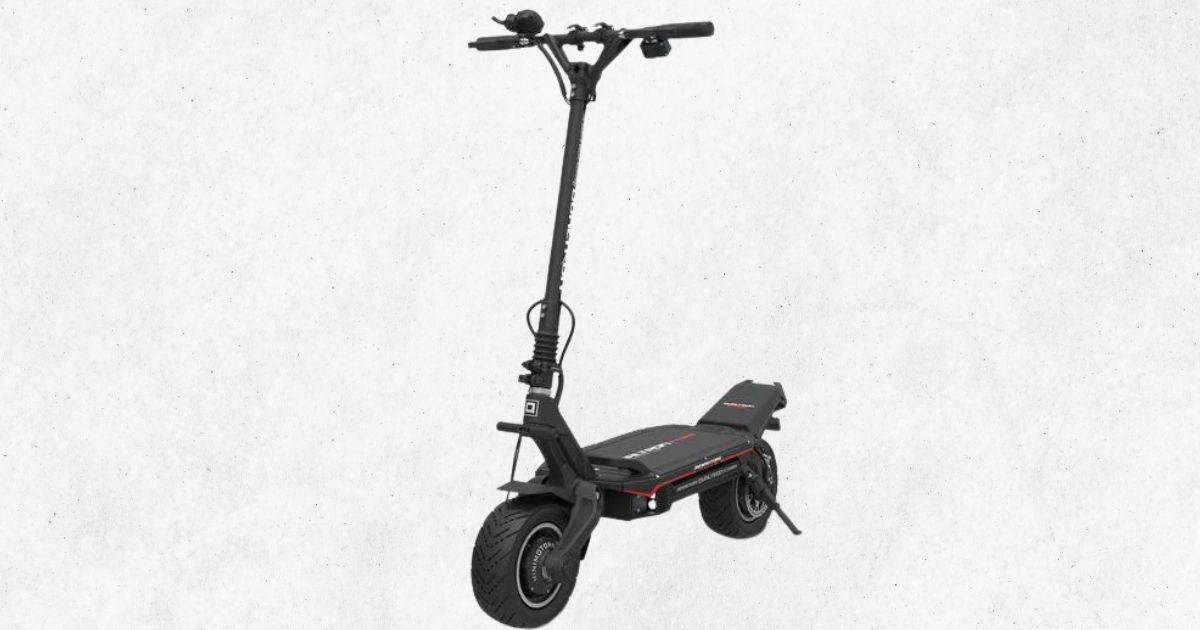 ---
6 Reasons to Buy the Dualtron Storm Electric Scooter
The 72V system puts minimal strain on controllers.
The 6640 W motors offer unmatched power output.
It is extremely tough and very stable at high speeds.
A high top speed of 60+ MPH.
Excellent build quality.
Very reliable performance.
6 Reasons Not to Buy the Dualtron Storm Electric Scooter
It is quite heavy at 46kg (101 lbs).
It is expensive.
The Storm is not very portable and is too large to fit in most places.
The deck space is taken up by the battery handle.
The motors are not waterproof or shielded.
Due to the shorter stem height, it is not appropriate for taller users.
---
Reviews
Reviews of the Dualtron Storm
Dualtron Storm Review -
"If the term 'ultra-performance scooter' was in the dictionary, it'd probably be inked there next to a picture of the Dualtron Storm."