GTR Carbon Street
Updated: September, 2023
Let me start off by sharing a personal experience. Picture this: I'm cruising down the streets of my city, effortlessly weaving through traffic and feeling a sense of exhilaration as the wind rushes past me. What's made this experience possible? The GTR Carbon Street electric skateboard by Evolve Skateboards. Evolve Skateboards has been at the forefront of electric skateboard innovation since 2013, and the GTR Carbon Street is a testament to their commitment to performance, durability, and an ultimate riding experience. This sleek and stealthy ride is designed with a no-compromise approach, resulting in a board that sets a new standard for electric skateboards in 2022. One of the standout features of the GTR Carbon Street is its impressive power, range, and speed. With dual 3000-Watt motors, this board has the capability to propel you to a top speed of 27 MPH, allowing you to keep up with city traffic or breeze through open roads. And with a maximum range of 31 miles, you won't have to worry about running out of battery during your adventures. What sets the GTR Carbon Street apart from the competition is its high-quality and exciting ride. The handmade carbon fiber deck not only adds a touch of sophistication to the board but also provides a sturdy and stable platform for riders. However, it's worth noting that the carbon fiber deck may not be the best at absorbing bumps from the road, so if you're planning to tackle rougher terrain, you may want to consider the all-terrain version of this board. In terms of design, the GTR Carbon Street doesn't disappoint. Evolve Skateboards has paid attention to every detail, incorporating CNC components that not only enhance the board's performance but also give it a sleek and modern look. It's a board that is sure to turn heads as you zip past with ease. While the GTR Carbon Street offers an exceptional riding experience, it's important to note some considerations. The board's weight may be a drawback for some riders, as it can be a bit heavy to carry around when not in use. Additionally, the GTR Carbon Street does come with a steep price tag. However, for riders who value performance, durability, and cutting-edge technology, this board is well worth the investment. Overall, the GTR Carbon Street by Evolve Skateboards is a standout electric skateboard that delivers in every aspect. Whether you're a commuter looking for a reliable and efficient way to navigate the city streets or an adrenaline junkie seeking an exhilarating ride, this board has it all. With its impressive power, range, and speed, high-quality construction, and sleek design, the GTR Carbon Street is a top choice for anyone looking to elevate their riding experience.
Use Cases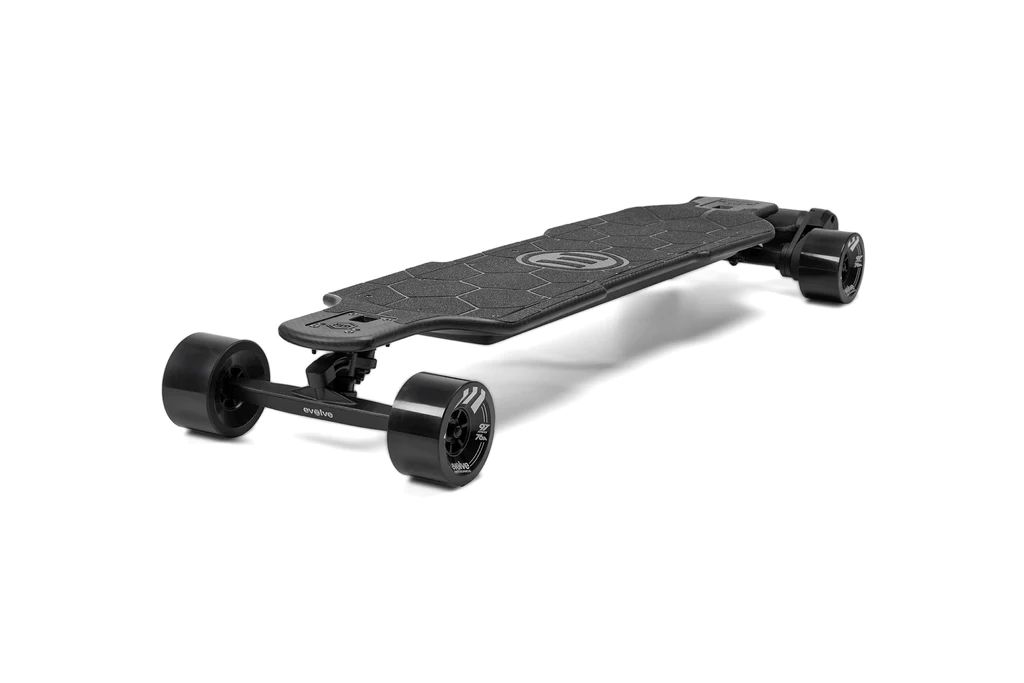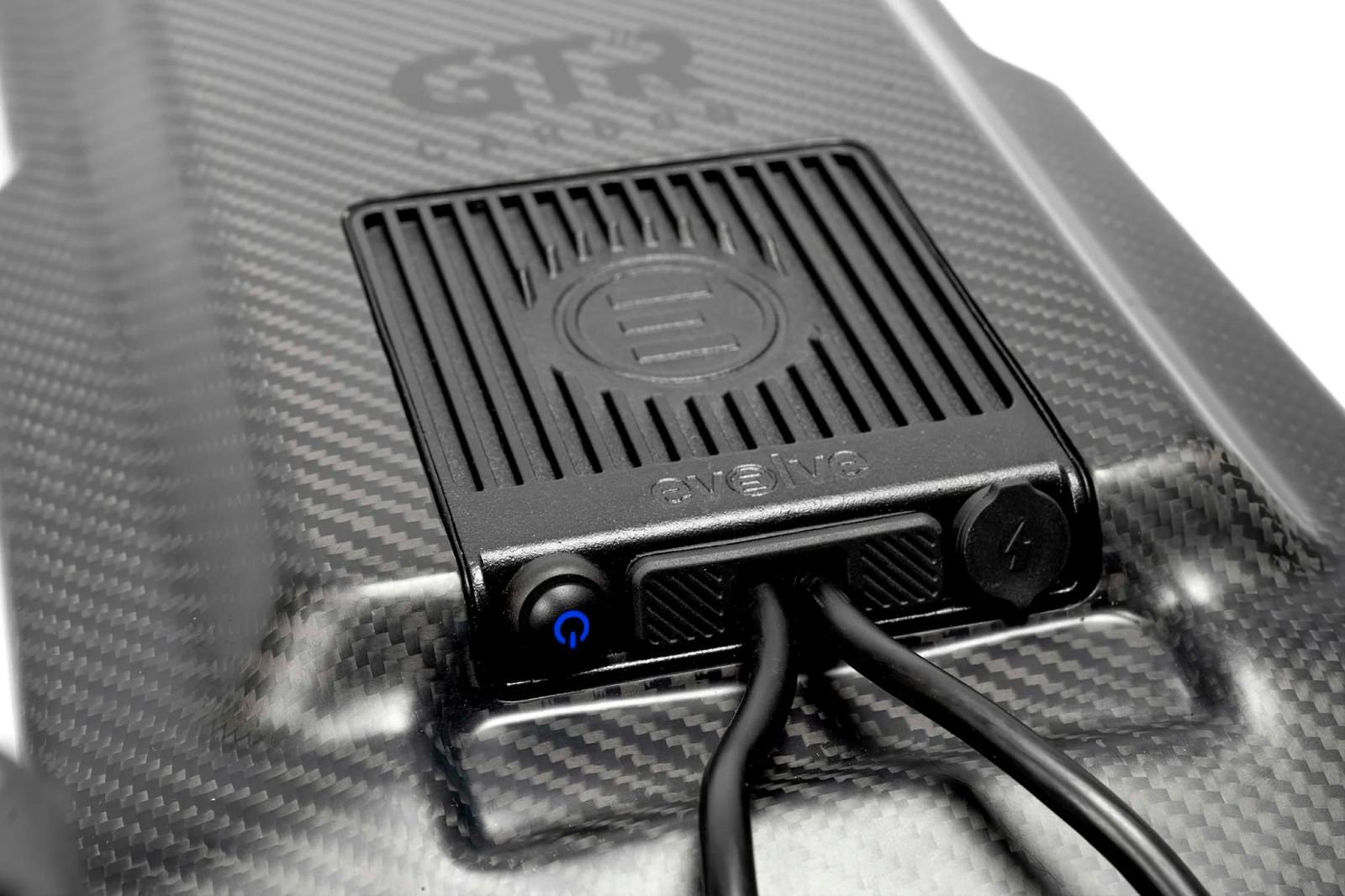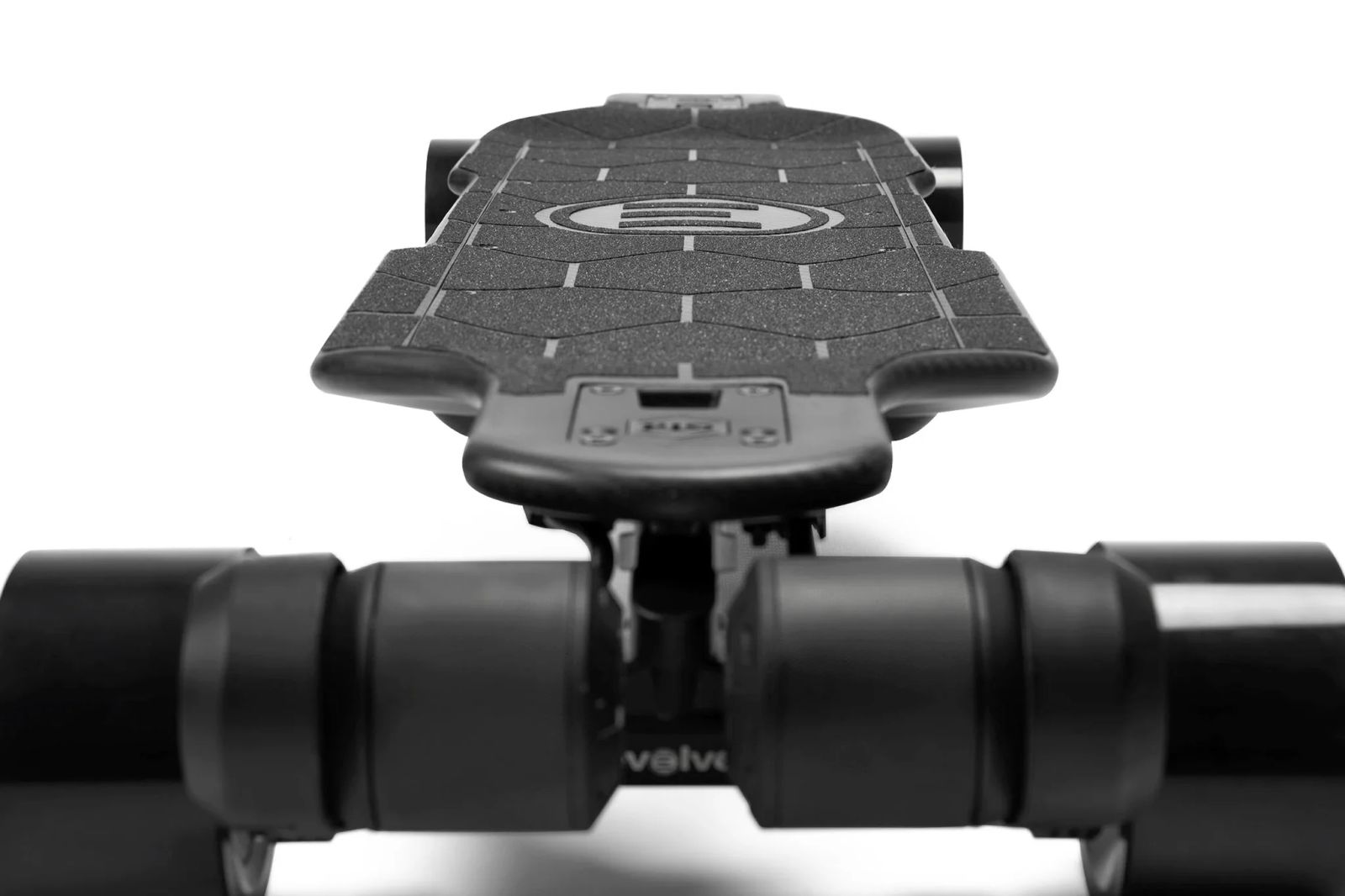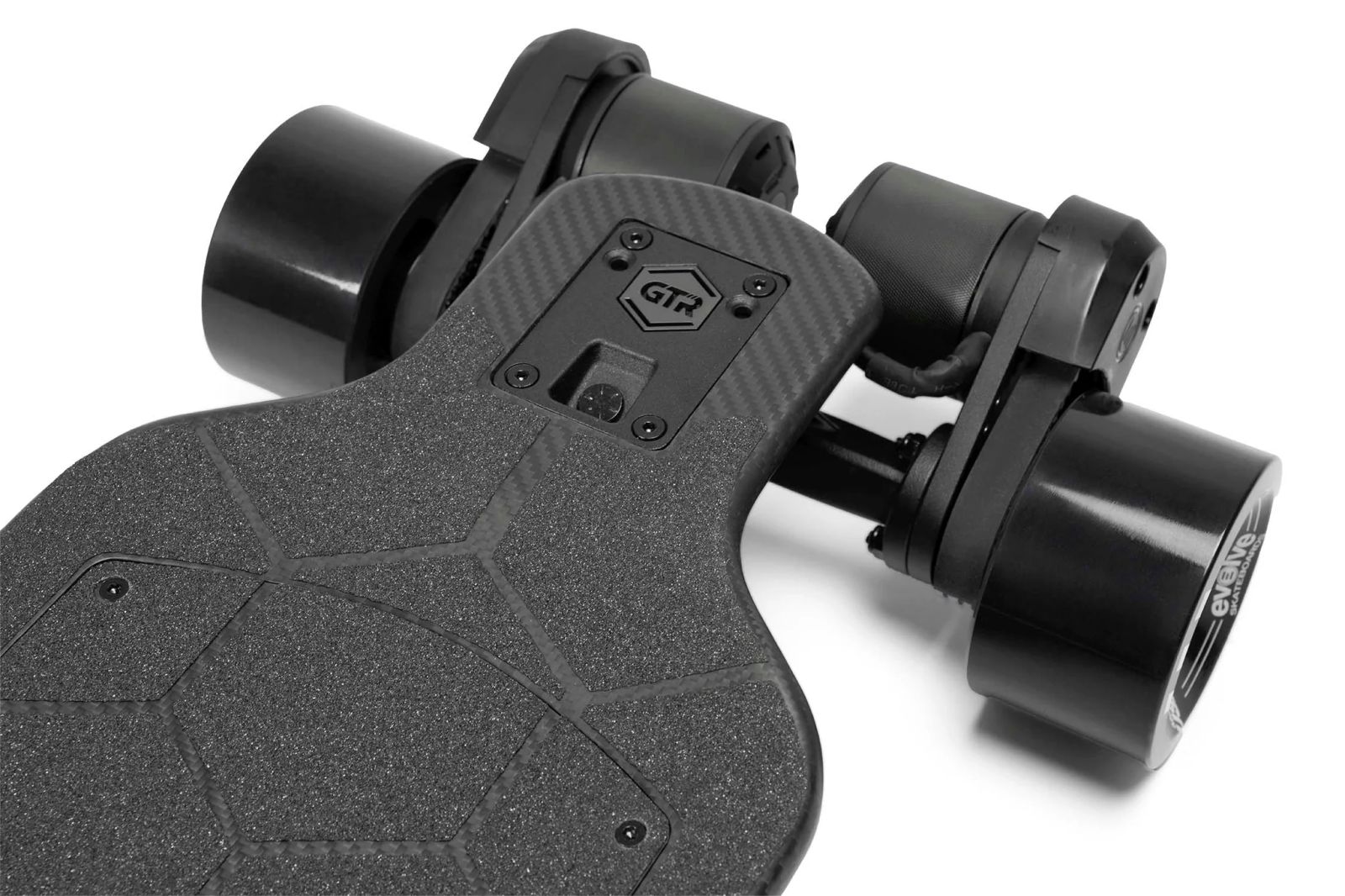 ---
14 Reasons to Buy the GTR Carbon Street
Impressive power, range, and speed
High-quality and exciting ride
Handmade carbon fiber deck
Dual 3000-Watt motors
7-inch wheels for all-terrain capability
Top speed of 24mph
Range of 19 miles
Design with CNC components
Robust construction
3000-watt engine
Maximum speed of 26 MPH
Range of 31 miles
Sleek design
Bluetooth remote with LCD
6 Reasons Not to Buy the GTR Carbon Street
Requires respect for safety considerations
Weight may be a drawback
Steep price
Carbon fiber deck not great at absorbing bumps
Heavy
Expensive
---
Bottom Line
The GTR Carbon Street is an impressive micromobility vehicle that offers an exhilarating ride with its high power, range, and speed. With its handmade carbon fiber deck and robust construction, it's designed to provide a thrilling experience on all terrains. Despite its weight and price, the GTR Carbon Street's sleek design, dual motors, and Bluetooth remote make it a top choice for those seeking a high-quality and exciting ride.
Reviews
Reviews of the GTR Carbon Street
Review: Evolve Hadean Carbon Series - WIRED -
The $2,549 Evolve Hadean Carbon All Terrain electric skateboard boasts impressive power, range, and speed but also requires respect for safety considerations. Its carbon fiber construction and dual 3000-watt motors provide a high-quality and exciting ride, but its weight and steep price may be drawbacks.
Evolve Bamboo & Carbon GTR Electric Skateboard ... -
The review discusses the key features and benefits of the Evolve Bamboo GTR Electric Skateboard. The skateboard boasts a 3000-watt engine, has a maximum speed of 26 MPH, and a range of 31 miles. It has a sleek design and a Bluetooth remote with LCD. Its downsides include being heavy and expensive. It's perfect for those who enjoy surfing maneuvers on skateboards.
2023 Evolve Carbon GTR Review -
The Evolve Carbon GTR electric skateboard is a highly rated all-terrain skateboard with a handmade carbon fiber deck, dual 3000-Watt motors and 7-inch wheels that offer a top speed of 24mph and a range of 19 miles. Priced at $1,599 USD, it earns points for its design, with CNC components, performance, and value for money.
Subscribe to Ride Review
Sign up for free for the Ride Review Newsletter - the world's largest newsletter about small electric vehicles - and have chances to win our electric bike and scooter giveaways. Trusted by over 60,000 riders around the world.
No, thank you.