Glion Balto X2
Updated: September, 2023
Introducing the Glion Balto X2, the electric scooter that combines convenience, comfort, and practicality into one sleek package. As reviewers who have thoroughly researched and tested micromobility vehicles, we at Ride Review believe that the Glion Balto X2 is a top contender for those seeking a versatile and reliable electric scooter with a seat and basket. One standout feature of the Balto X2 is its swappable battery. This means that when you're running low on power, you can easily switch out the battery for a fully charged one, allowing you to ride without interruption. This is a game-changer for those who rely on their electric scooter for daily commuting or running errands. For riders with injuries or disabilities, the Balto X2's padded seat offers exceptional comfort. It provides a smooth and gentle ride, ensuring that you can navigate bumps and uneven terrain with ease. Additionally, the front fork suspensions further enhance the scooter's ability to absorb shocks, resulting in a truly comfortable and enjoyable riding experience. Safety is a top priority for Glion, and the Balto X2 doesn't disappoint. Equipped with high-powered headlights, you'll have increased visibility on the road, making it easier for others to see you as well. The side-view mirrors and spacious platform further enhance road safety, allowing you to keep an eye on your surroundings at all times. Weighing in at just the right balance between lightweight and sturdy, the Balto X2 is highly portable. Whether you need to carry it up a flight of stairs or fold it up to fit in your trunk, this scooter is designed for easy transportation. With its front basket and rear rack, you'll also have ample storage space for your belongings, making it a convenient choice for grocery runs or other errands. The Glion Balto X2 is built to last, with a maximum rider weight of up to 253 lbs (115 kg). All components and controls, including the display, are waterproof, ensuring durability and longevity even in less favorable weather conditions. Plus, the scooter can be folded up in under a minute, making it a breeze to store or take on public transportation. While the Balto X2 may not boast the fastest top speed at 17 mph, it more than makes up for it with its other impressive features. Some reviewers have noted that the scooter may not be the most powerful or sturdy on the market, but for its price range, it offers a great balance between performance and affordability. Charging the scooter fully does take about 5 hours, which may be a slight inconvenience for some riders. However, considering the convenience and versatility it offers, this is a minor trade-off. In summary, the Glion Balto X2 is a highly recommended electric scooter with a seat and basket. Its swappable battery, padded seat, front fork suspensions, and high-powered headlights make it a reliable and comfortable choice for daily commutes and running errands. With its lightweight design, ample storage space, and waterproof components, the Balto X2 is ready to take you wherever you need to go, rain or shine.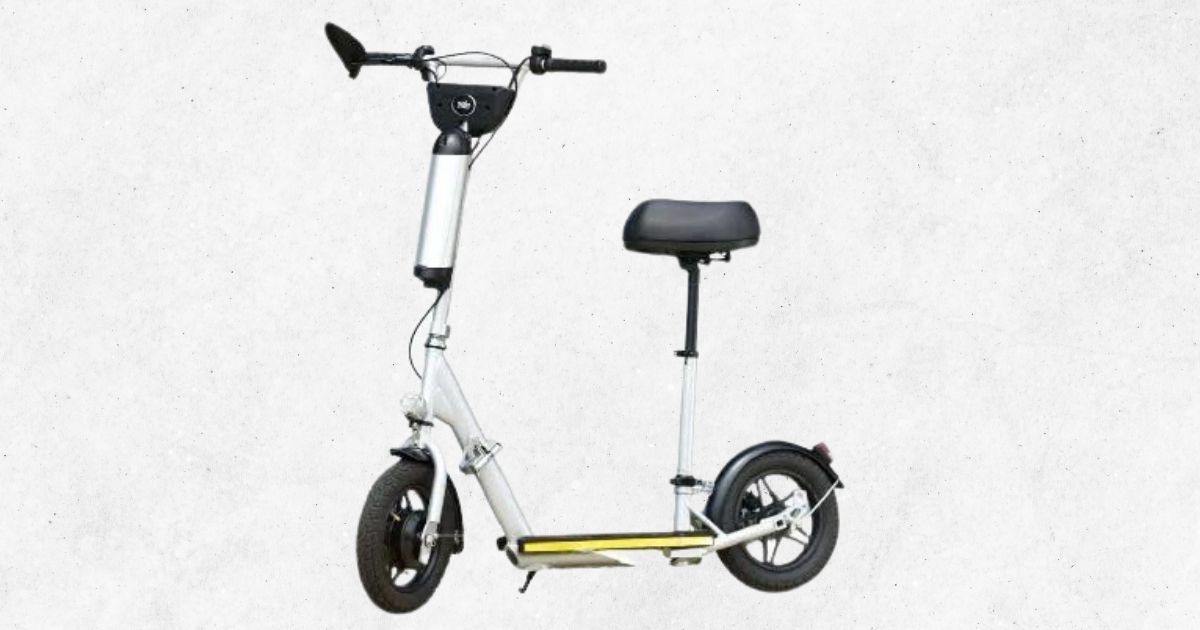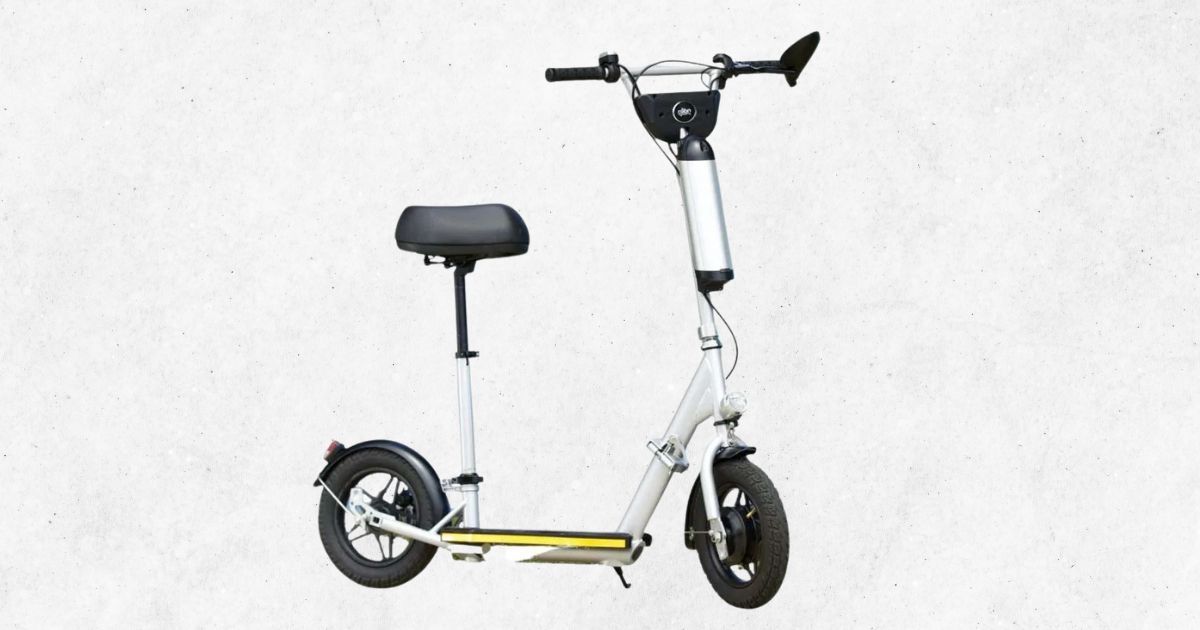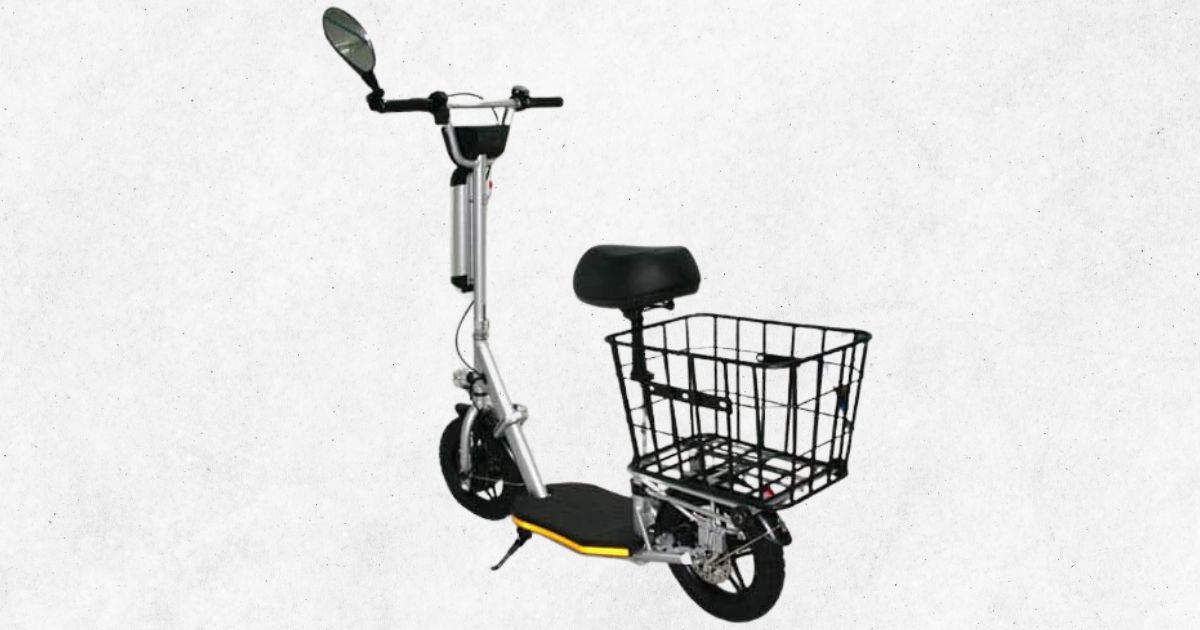 ---
10 Reasons to Buy the Glion Balto X2
It has a swappable battery.
It has a padded seat, which makes it very easy for people with injuries and disabilities to ride.
Front fork suspensions ensure a smooth and comfortable ride.
It comes with high-powered headlights that make it easier to see and be seen.
It's lightweight and practical for easy portability.
It has a front basket for storage, and a rear rack for a saddle bag.
Its maximum rider weight is up to 253 lbs (115 kg.)
Its side-view mirrors and spacious platform ensure road safety.
All components and controls, including the display, are waterproof.
It can be folded up in under a minute.
3 Reasons Not to Buy the Glion Balto X2
It only has a top speed of 17 mph.
The scooter is not the most powerful and sturdy.
It takes about 5 hours to charge fully.
---
Reviews
Reviews of the Glion Balto X2
Glion Balto electric scooter review - Mike Prospero
"Yes, it does cost a few hundred dollars more, but if you're looking for the best electric scooter with a seat and basket, the Balto is the one you want."
Glion Balto X1 Review - Holly Darani
"This Glion model is a higher price compared to some other electric scooters, however, this one does come with a lot of accessories which are included in that price."