Inokim Light 2
Updated: September, 2023
If you're looking for a sleek and reliable electric scooter for your daily commute, the Inokim Light 2 might just be the perfect fit. With its premium build quality and stylish design, this scooter is sure to turn heads as you zip through the city streets. One standout feature of the Inokim Light 2 is its quick folding mechanism, allowing you to easily fold and unfold the scooter in seconds. This makes it incredibly convenient for those last-minute dashes onto public transportation or for storing it in tight spaces at home or the office. The scooter also boasts a big deck, providing ample space for you to comfortably position your feet and enjoy a smooth and stable ride. With a low center of gravity, the Inokim Light 2 offers excellent stability, making it easy to balance even at higher speeds. Equipped with a powerful 350-watt motor, the Inokim Light 2 can reach an impressive top speed of 21 MPH. This motor, combined with the scooter's air tires, ensures a smooth and efficient ride, whether you're cruising on city streets or tackling uneven terrain. Speaking of comfort, the Inokim Light 2 features foam handlebars that provide a comfortable grip and help reduce vibrations during your ride. However, it's worth noting that this scooter lacks suspension, so it may not be the smoothest ride on rough roads. In terms of safety, the Inokim Light 2 comes with rapid stopping brakes that provide reliable stopping power whenever you need it. Additionally, it features a water-resistant design, so you don't have to worry about unexpected showers affecting the scooter's performance. While the Inokim Light 2 offers a lot of impressive features, it's worth considering that there may be better alternatives available at a similar price point. Some reviewers have found that the scooter doesn't handle rough roads as well as they would like, and the lack of suspension may be a drawback for some riders. In summary, the Inokim Light 2 is a premium electric scooter that combines style, portability, and performance. With its quick folding mechanism, big deck, and powerful motor, it's an ideal choice for urban commuters looking for a reliable and stylish micromobility option. However, if you frequently encounter rough roads or are looking for more value for your money, there may be better alternatives out there.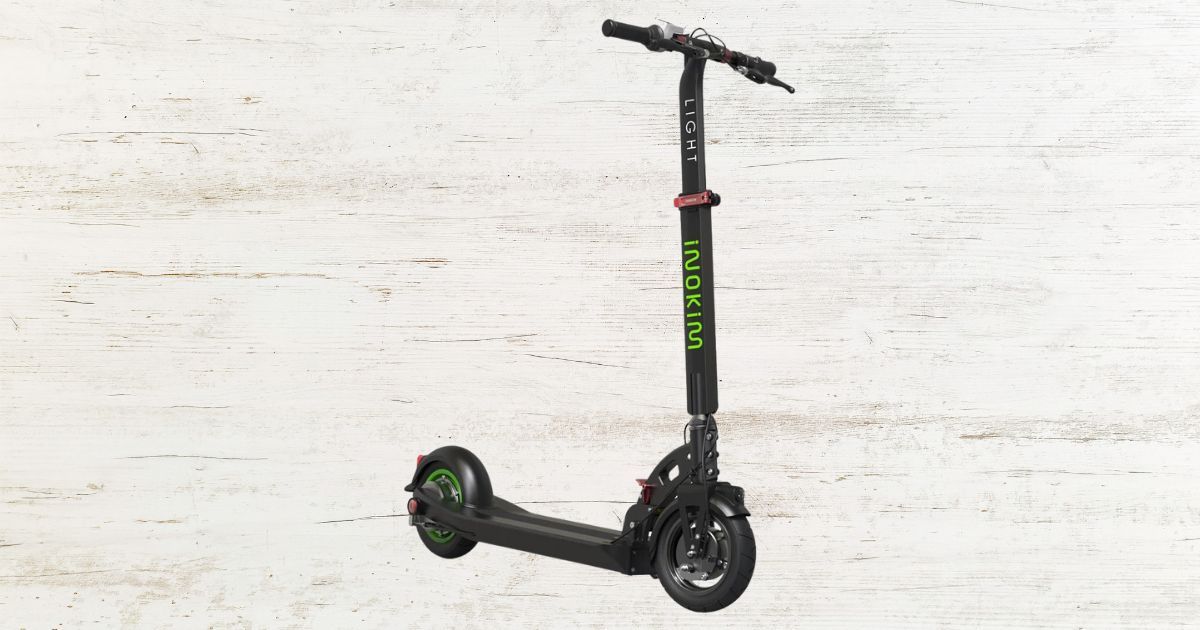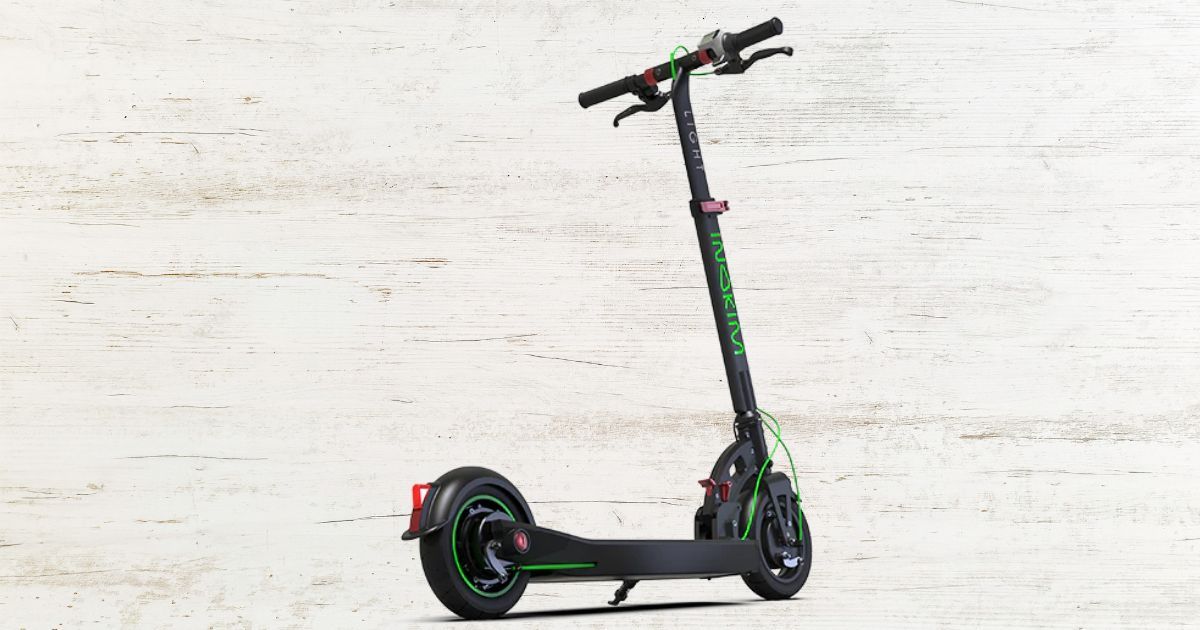 ---
10 Reasons to Buy the Inokim Light 2
Quick folding mechanism
Big deck
Ultra-portable scooter
Premium build quality and stylish design
Easy locking slot
A low center of gravity provides great stability
Rapid stopping brakes
Foam handlebars
Air tires
Water-resistant
3 Reasons Not to Buy the Inokim Light 2
Lacks suspension
Better alternatives can be found under the same price tag
Not smooth on rough roads
---
Bottom Line
The Inokim Light 2 is a well-designed lightweight scooter that can conveniently cater to all your daily commuting tasks.
Reviews
Reviews of the Inokim Light 2
Inokim Light 2 electric scooter review: The real reason it costs more than other scooters - Micah Toll
"First, there are almost no welds on the scooter. In the few places you find them, they look like a master class in welding. But for the most part, Inokim has eschewed welding and instead opted for as much CNC manufacturing as possible. Similar to how a MacBook is machined from a solid block of aluminum, Inokim does something similar with its scooters."
Inokim Light 2 Review, this Ultra-portable scooter is more than just looks -
"The Inokim Light 2 is a premium scooter designed by the legendary Nimrod Sapir, which many consider to be the father of electric scooters. The Light 2 is an ultraportable electric scooter that is designed to be very easy to use and ride. It incorporates a lot of features like the thumb-style throttle, easy locking slot, and low center-of-gravity deck, which make it a pleasure to use and a smart city commuter."
Subscribe to Ride Review
Sign up for free for the Ride Review Newsletter - the world's largest newsletter about small electric vehicles - and have chances to win our electric bike and scooter giveaways. Trusted by over 60,000 riders around the world.
No, thank you.