Inokim Quick 4
Updated: September, 2023
The Inokim Quick 4 is a premium electric scooter that promises an exceptional balance of portability, power, and range. With its durable build quality, good speed and acceleration, reliable battery, and impressive range, it's no wonder that the Quick 4 has garnered positive reviews from various sources. One standout feature of the Quick 4 is its superior build quality. Users have noted that from the moment they lay their hands on the scooter, they can feel the craftsmanship and attention to detail. Every joint, lever, and switch exudes a sense of durability and sturdiness, making riders feel confident in their purchase. In terms of performance, the Quick 4 doesn't disappoint. It offers good speed and acceleration, allowing riders to navigate through traffic or zoom down open roads with ease. The reliable battery ensures that you can rely on the scooter for your daily commute without worrying about running out of power. Additionally, the scooter's range is impressive, allowing for longer rides without the need for frequent charging. Not only does the Quick 4 offer functionality, but it also boasts stylish looks. Its sleek design and attention to aesthetics make it a head-turner on the streets. The foldable feature adds to its convenience and portability, allowing riders to easily store or transport the scooter when needed. Riders have also praised the Quick 4 for its comfortable ride. The scooter features full suspension, ensuring a smooth and enjoyable journey even on rough terrains. The dual drum brakes offer a safe ride, giving riders peace of mind when it comes to stopping power. While the Quick 4 has received overwhelmingly positive reviews, it's important to note some cons highlighted by users. The small deck size may be a drawback for those with larger feet, as it offers limited space for foot placement. Some users have also mentioned a slight wobbliness in the stem, which could be improved for added stability. One potential downside to consider is the high price of the Quick 4. It falls into the ultra-premium commuter category, which may make it less accessible for budget-conscious riders. Overall, the Inokim Quick 4 is a top-tier electric scooter that combines durability, performance, style, and comfort. Its solid build quality, impressive speed and acceleration, reliable battery, and good range make it a worthwhile investment for those seeking a premium commuting experience. If you're willing to invest in a scooter that offers a smooth and comfortable ride along with impressive features, the Inokim Quick 4 is definitely worth considering.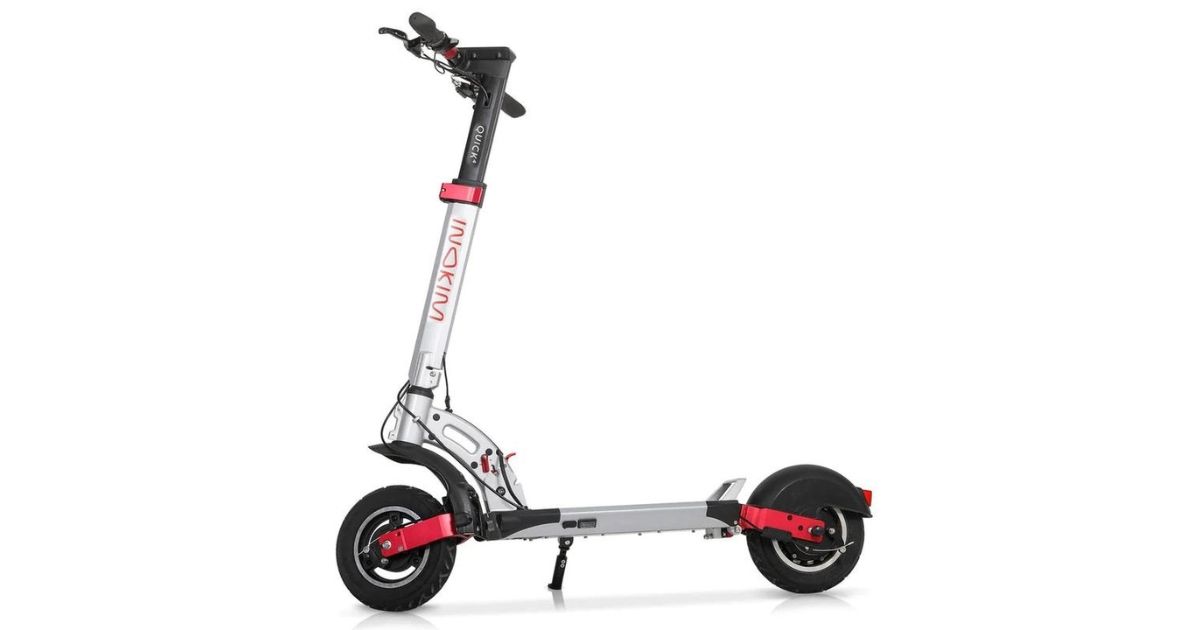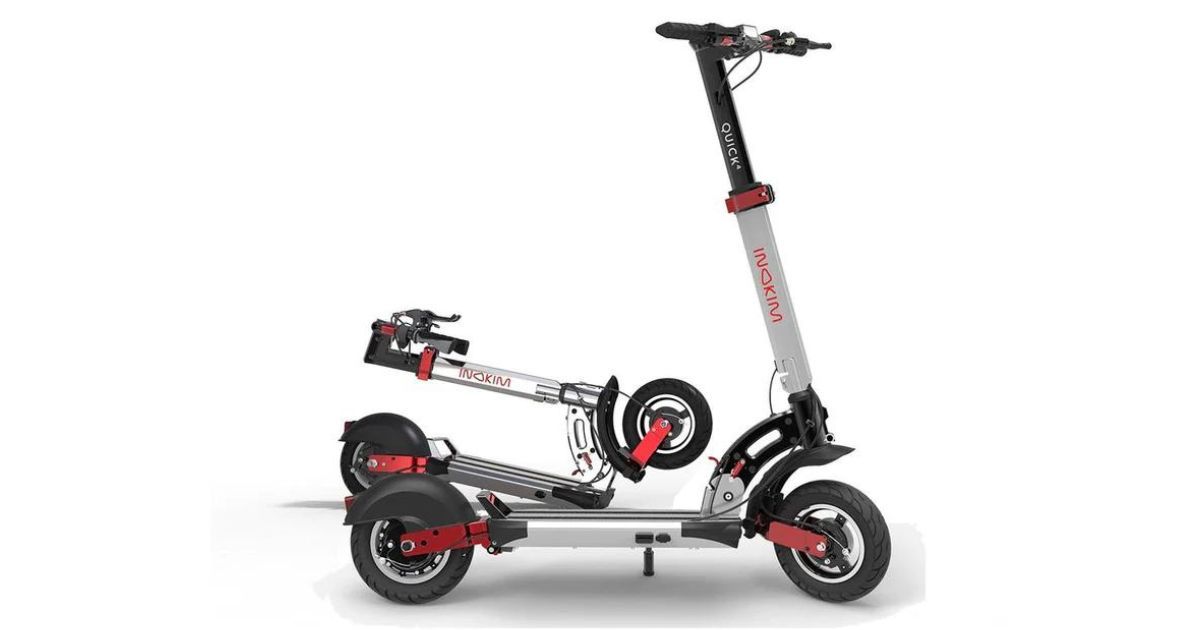 ---
10 Reasons to Buy the Inokim Quick 4
Durable build quality
Good speed and acceleration
Reliable battery
Good range
Stylish looks
Foldable
Portable and lightweight
Comfortable ride
Bright front and rear LEDs
Dual drum brakes offer a safe ride
3 Reasons Not to Buy the Inokim Quick 4
Small deck offers little space for large feet
Light wobbly stem
High price
---
Bottom Line
The Inokim Quick 4 is a high-performance, versatile electric scooter that works best for urban dwellers. Being lightweight and foldable, it's easy to carry and store. This scooter is a great option for people looking for effective, sustainable, and power-packed city rides in the most stylish way.  While it may not be that affordable for everyone, it's a great option for those looking for a high-quality electric scooter that balances power, range, and portability perfectly.
Reviews
Reviews of the Inokim Quick 4
Inokim Quick 4 electric scooter review: I love how high quality these fast scooters are becoming - Micah Toll
The Inokim Quick 4 is a high quality, fast, and comfortable electric scooter with full suspension.
Inokim Quick 4 Super: The Best All Around Commuter? - Paul
Inokim promises a balance of portability, power, and range with their ultra-premium commuter, the Quick 4 Super.