THE VENOM
Updated: September, 2023
If you're in search of the ultimate off-road electric bike that can handle any terrain, look no further than The Venom by Rambo Bikes. Drawing on top-notch reviews and specifications from around the web, we at Ride Review have determined that The Venom is a true powerhouse in the world of eBikes. One standout feature of The Venom is its powerful motor. With a 1000W Bafang Ultra Drive Smart Torque Sensing Motor, this bike offers high speed and incredible torque, making it perfect for long-range treks and challenging terrains. Riders will appreciate the smooth, reliable performance and the ability to conquer even the steepest hills. Moreover, The Venom comes equipped with a high-quality battery. The 48V 17AH battery ensures that you can go the distance, with an impressive range of up to 40 miles. Whether you're embarking on a hunting expedition or simply taking a joyride off-road, this bike won't leave you stranded. We're particularly impressed by The Venom's new Rohloff internal 14 gear speed rear hub. This innovative feature allows for seamless shifting and ensures that you can tackle any incline or descent with ease. No matter the terrain, this bike is up for the challenge. Speaking of hunting, The Venom is specifically designed for hunters, with features tailored to their unique needs. Its quiet operation ensures that you won't disturb wildlife while you navigate the trails. Additionally, with a weight capacity of 300 lbs, this bike can handle the extra gear you may need for your hunting trips. One small drawback of The Venom, as noted by reviewers, is its price tag. Starting at $5,999, this bike is definitely an investment. However, considering its powerful motor, high-quality battery, and specialized features for hunters, we believe The Venom offers great value for those who are serious about their off-road adventures. Another consideration to keep in mind is the weight of the bike. It is relatively heavy, which may be a downside for some riders. However, this added weight is a tradeoff for the bike's durability and ability to handle challenging terrain. It's a matter of personal preference and what you prioritize in a bike. In examining the specs, it's clear that The Venom is a top-of-the-line eBike. With features like a headlight, LCD display, throttle, rear rack, pedal assist, dual suspension, and regenerative braking, this bike offers everything you need for a smooth and comfortable ride. It's designed for off-road use, making it the perfect companion for outdoor adventurers. Overall, The Venom by Rambo Bikes is an exceptional eBike that delivers power, performance, and durability. Hunters, outdoor enthusiasts, and those who love to conquer challenging terrains will find this bike to be a worthy investment. While it may come with a higher price tag and weight, the benefits and features it offers make it a top choice for off-road riding. Don't settle for less when it comes to your eBike—choose The Venom and experience the thrill of the ride.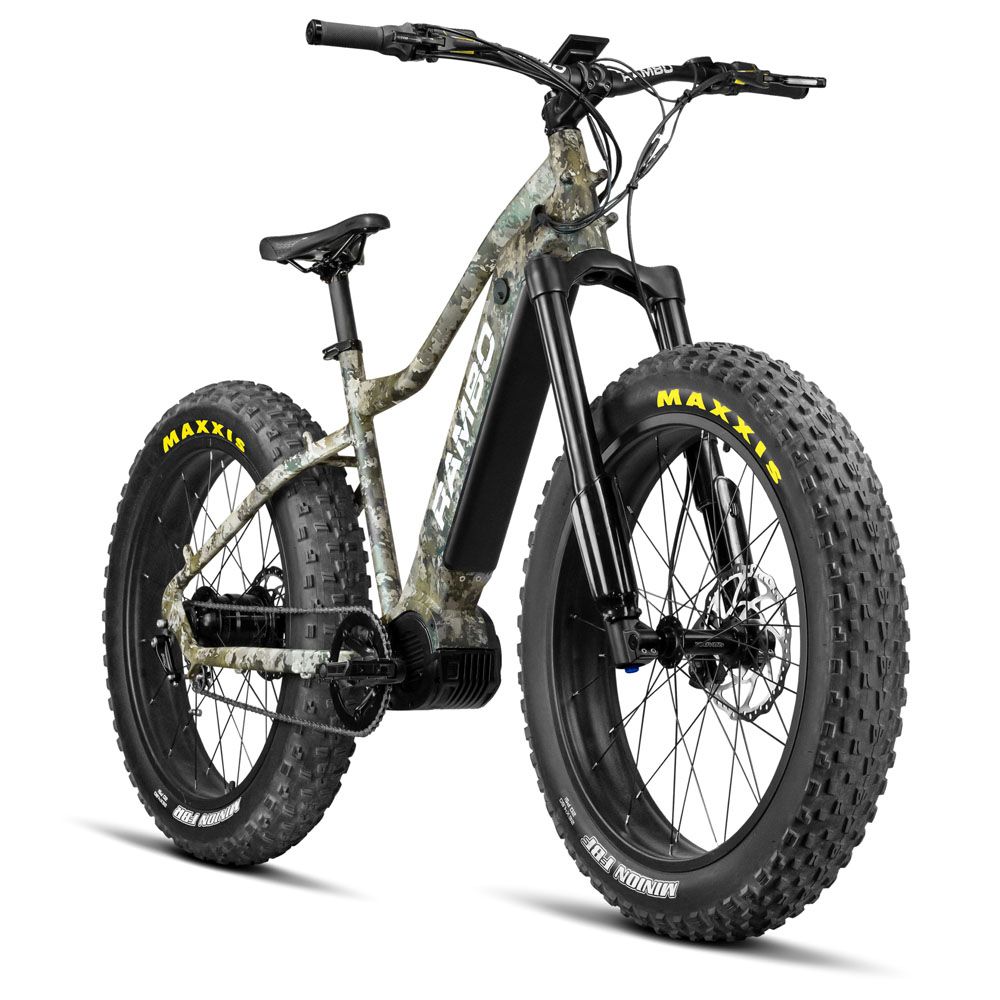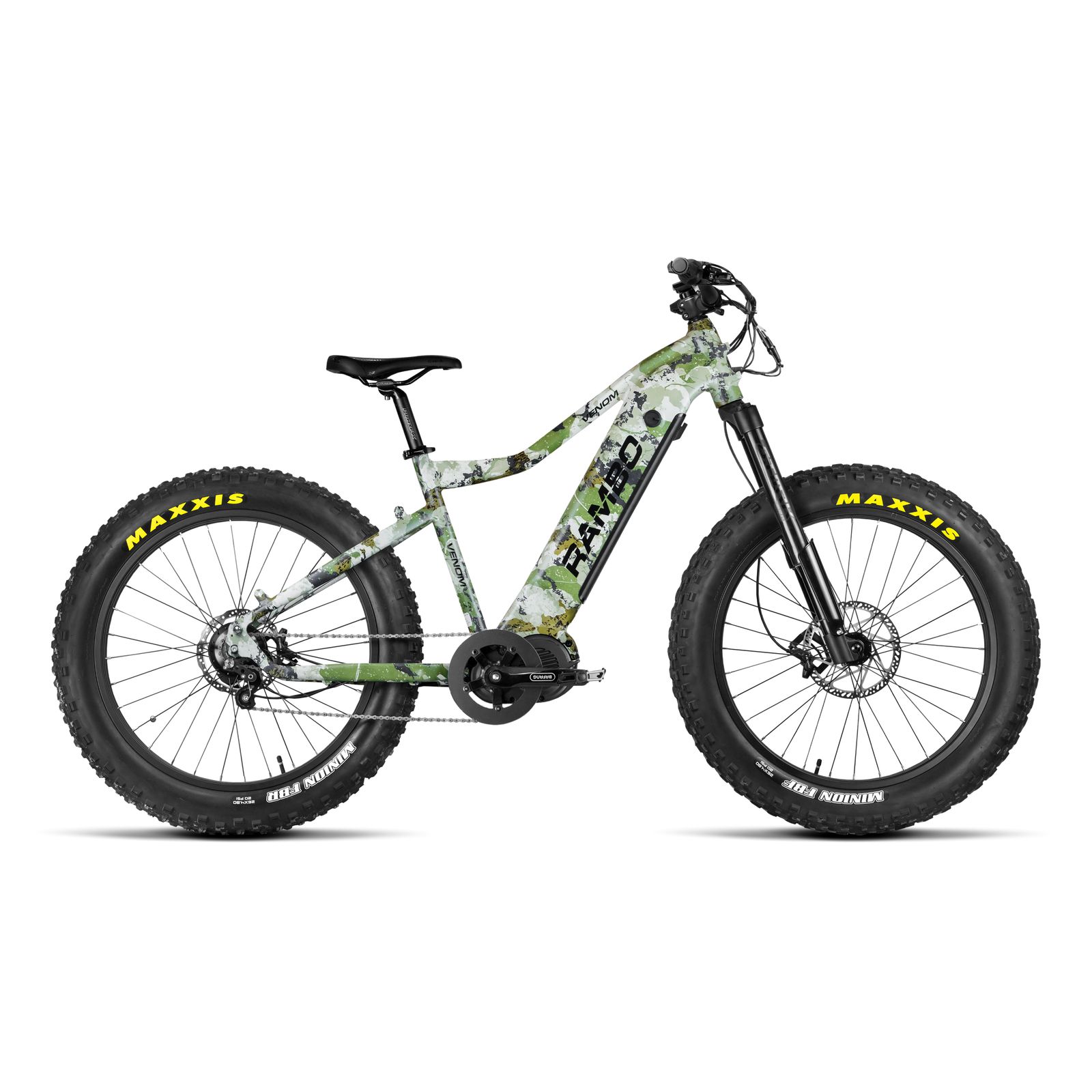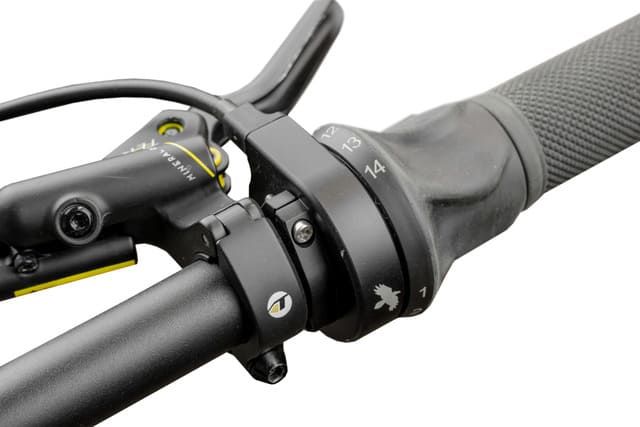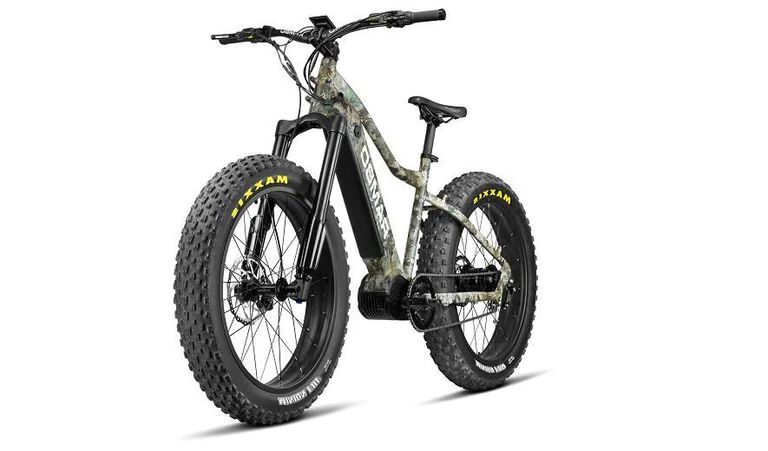 ---
6 Reasons to Buy the The Venom
Powerful motor
High quality battery
New Rohloff internal 14 gear speed rear hub, making it capable of climbing any terrain.
The Rambo Venom electric hunting bike is designed specifically for hunters, with features like a 1000W motor for high speed, long range treks
Weight capacity of 300 lbs.
The Rambo Megatron is equipped with dual motors and batteries, making it able to conquer hills and rough terrain. It also has impressive features like hydraulic disk brakes and a brightly lit color display.
2 Reasons Not to Buy the The Venom
The Rambo Venom is quite expensive, starting at $5,999.
The Rambo Venom is relatively heavy, which may be a downside for some riders.
---
Bottom Line
The Rambo Venom and Megatron electric hunting bikes are the ultimate off-road companions for outdoor enthusiasts and hunters. With powerful motors, high-quality batteries, and impressive features, they are designed to conquer any terrain and carry heavy loads without disturbing wildlife. While they may come with a higher price tag and be on the heavier side, their performance, durability, and robustness make them a wise investment for those seeking adventure and exploration.
Reviews
Reviews of the THE VENOM
Subscribe to Ride Review
Sign up for free for the Ride Review Newsletter - the world's largest newsletter about small electric vehicles - and have chances to win our electric bike and scooter giveaways. Trusted by over 60,000 riders around the world.
No, thank you.