Ride1UP Roadster
Updated: September, 2023
Picture this: it's a beautiful sunny day, and I'm cruising down the streets on my sleek and stylish Ride1UP Roadster e-bike. With its vintage-inspired design, the Roadster is like a time machine that takes me back to the golden age of cycling. But don't be fooled by its retro charm; this e-bike is packed with modern features that make it a standout choice for urban commuters and casual riders alike. One of the standout features of the Ride1UP Roadster is its quick motor engagement. As soon as you start pedaling, the motor kicks in, providing immediate acceleration and a smooth ride. Whether you need a burst of speed to clear a busy intersection or simply want to cruise along effortlessly, the Roadster has you covered. Navigating the city streets is a breeze with the Roadster's easy-to-read LCD display. This handy feature provides essential information such as speed, battery level, and distance traveled, keeping you informed and in control of your ride. The Roadster's sturdy aluminum alloy frame is both lightweight and durable, ensuring a comfortable and stable ride. Weighing in at just 33 lbs., this e-bike is easy to carry and store, making it a perfect companion for apartment dwellers or commuters who need a compact and portable option. Don't let its lightweight design fool you; the Roadster has an impressive range of 20-30 miles on a single charge. This makes it ideal for short commutes or running errands around town. Plus, with its short charge time of 2-4 hours, you can quickly top up the battery and get back on the road in no time. The Ride1UP Roadster's single-speed configuration may seem limiting to some, but it's actually a boon for beginners or riders who prefer simplicity. No need to fuss with gears and switches; just hop on and enjoy the ride. And with its competitive price point, the Roadster is not only a great investment in your daily commute, but it also saves you money in the long run. While the Roadster has many admirable qualities, there are a few areas that could use improvement. Some reviewers have noted that the narrow handlebars can be uncomfortable for extended periods of riding. Additionally, the Roadster's lack of power on hilly terrain may pose a challenge for riders in more demanding cityscapes. Lastly, the single gearing range may not suit those who prefer the flexibility of multiple gears. Overall, the Ride1UP Roadster e-bike combines vintage charm with modern convenience. Its quick motor engagement, lightweight frame, and easy-to-read display make it a joy to ride. Whether you're a city dweller looking for a practical and stylish commuting option or a casual rider in search of a fun and nostalgic ride, the Roadster is worth considering. At Ride Review, we understand the importance of finding the right micromobility vehicle for your needs. We hope this overview has given you some valuable insights into the Ride1UP Roadster e-bike. Happy riding!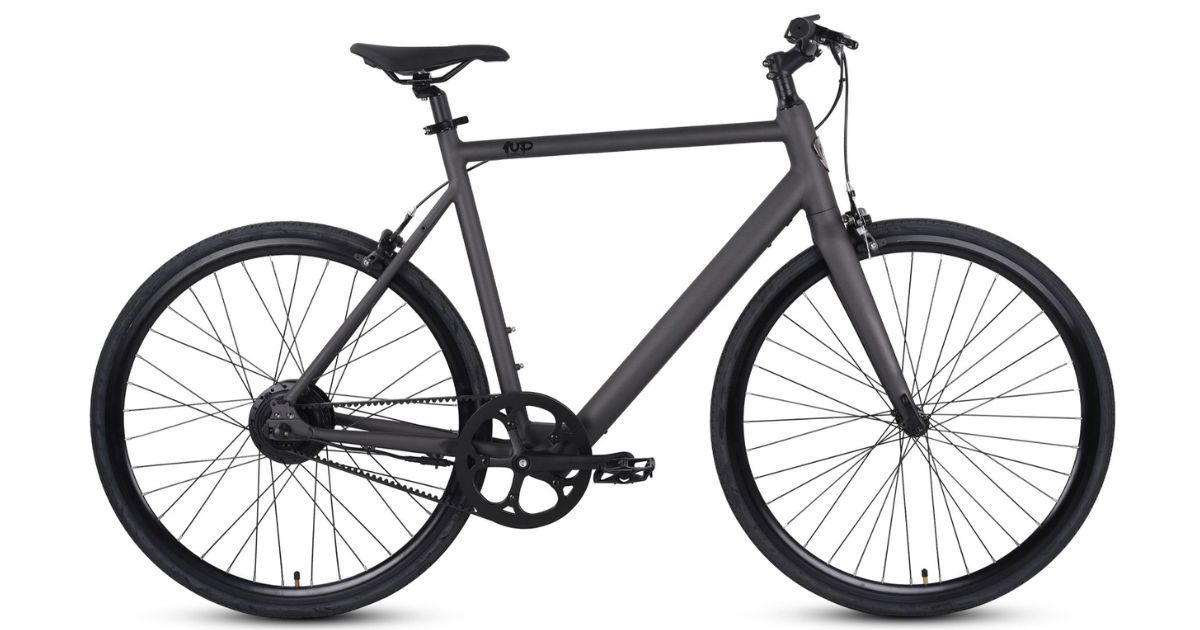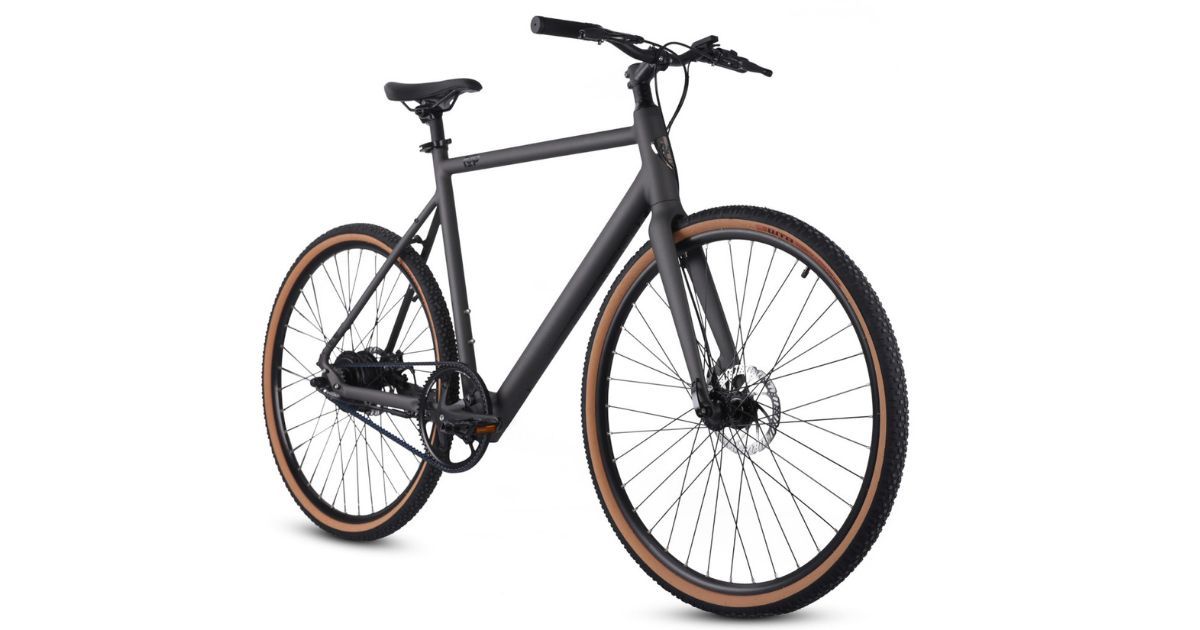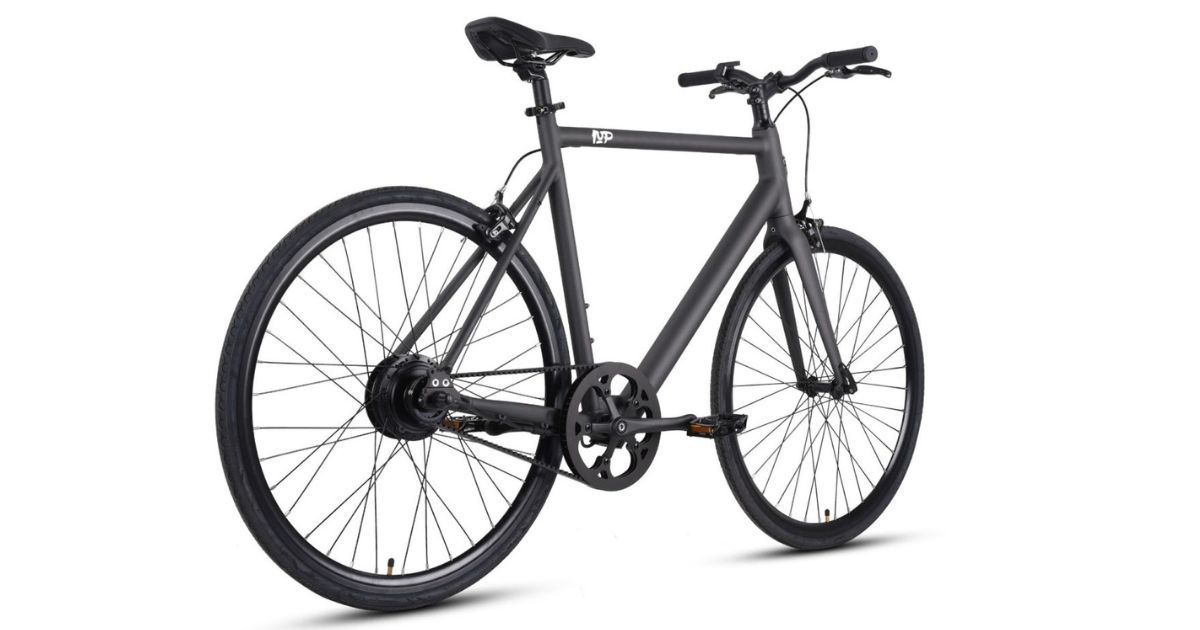 ---
10 Reasons to Buy the Ride1UP Roadster
The Ride1UP Roadster e-bike features a quick motor engagement that provides immediate acceleration when you need it.
The bike's LCD display is easy to read and provides essential information, including speed, battery level, and distance traveled.
The bike comes with a sturdy aluminum alloy frame.
The bike can travel 20-30 miles on a single charge, making it ideal for short commutes.
With its competitive price point, it's an excellent investment that will save you money in the long run.
The bike is incredibly lightweight at just 33 lbs., making it easy to carry and store.
The Ride1UP Roadster is a single-speed bike that's easy to ride, making it perfect for beginners.
The Ride1UP Roadster e-bike comes in several color options, allowing you to choose one that matches your personality and style.
The bike's design and features pay homage to vintage bikes, giving it a healthy dose of nostalgia.
The bike has a short charge time of 2-4 hours, allowing you to quickly recharge and get back on the road.
3 Reasons Not to Buy the Ride1UP Roadster
One of the most obvious flaws of the Ride1UP Roadster e-bike is its narrow handlebars which can actually be quite uncomfortable to grip for extended periods of time.
While it may perform admirably on flat surfaces, its lack of power on hills can be a significant drawback for those who live in cities with more challenging terrain.
The Ride1UP Roadster e-bike's single gearing range can be a bit of a hindrance for riders who like to switch things up.
---
Bottom Line
When it comes to getting around on flat terrain, the Ride1UP Roadster is the perfect choice for commuters who want a fun and comfortable ride.  Despite being a motorized bike, the Roadster feels very similar to riding a non-motorized option. That means you get the best of both worlds, with the added benefit of some extra power to help you tackle hills or get up to speed without breaking a sweat.
Reviews
Reviews of the Ride1UP Roadster
Ride1UP Roadster V2 Electric Bike Review – 2023 - Sam Gross
We'd like to see some slightly wider handlebars on future iterations of this bike.
Ride1UP Roadster V2 Review: The Commuter E-Bike That Zips Under The Radar - Alastair
My experience so far with this Ride1UP model has been great – the bike holds battery charge well, is very responsive, easy to use, lightweight, and a lot of fun to ride.