Smartmotion E20
Updated: September, 2023
If you're in the market for a versatile and convenient electric bike, the Smartmotion E20 might be the answer. As a reviewer at Ride Review, I sifted through various reviews and found that the E20 offers excellent performance and practicality in a folding eBike. One standout feature of the E20 is its exceptional foldability. Smartmotion has managed to create one of the easiest-to-fold electric bikes on the market, making it a breeze to store and transport. Whether you need to fit it in a car boot or a cramped apartment, the E20 can effortlessly accommodate your needs. But it's not just its folding capability that makes the E20 impressive. It also boasts a sleek and lightweight design, making it both practical and durable. The bike's "One Size Concept" ensures a comfortable riding experience for users of different heights, and its ability to support a maximum weight of 90kg adds to its versatility. When it comes to maintenance, the E20 won't give you much trouble. Its 8-speed cassette gears require little maintenance, allowing you to focus more on enjoying your ride. Additionally, the bike features polypropylene guards with heavy-duty stays, as well as marine-rated cable plugs, ensuring longevity and durability. One notable convenience of the E20 is its integrated lighting system. Both the front and rear lights are supported by the bike's battery, providing excellent visibility and safety during nighttime rides. Plus, the bike comes with an elastic rear rack and a handy USB port, allowing you to charge your devices on the go. While the E20 offers numerous benefits, it's essential to consider some of the drawbacks mentioned in the reviews. One common concern is its price, as the bike falls into the expensive category. Additionally, some reviewers noted that the display is rather cheap and simple, lacking advanced features. It's also worth noting that the E20 is only available in one frame size. While it may suit most riders, it could limit the options for those who require a specific frame size. Overall, the Smartmotion E20 is an electric bike that excels in both performance and convenience. With its impressive folding capability, lightweight design, and practical features, it's a great choice for commuters, apartment dwellers, and adventurers on the go. Just keep in mind the price tag and consider your specific sizing needs before making a purchase. Happy riding!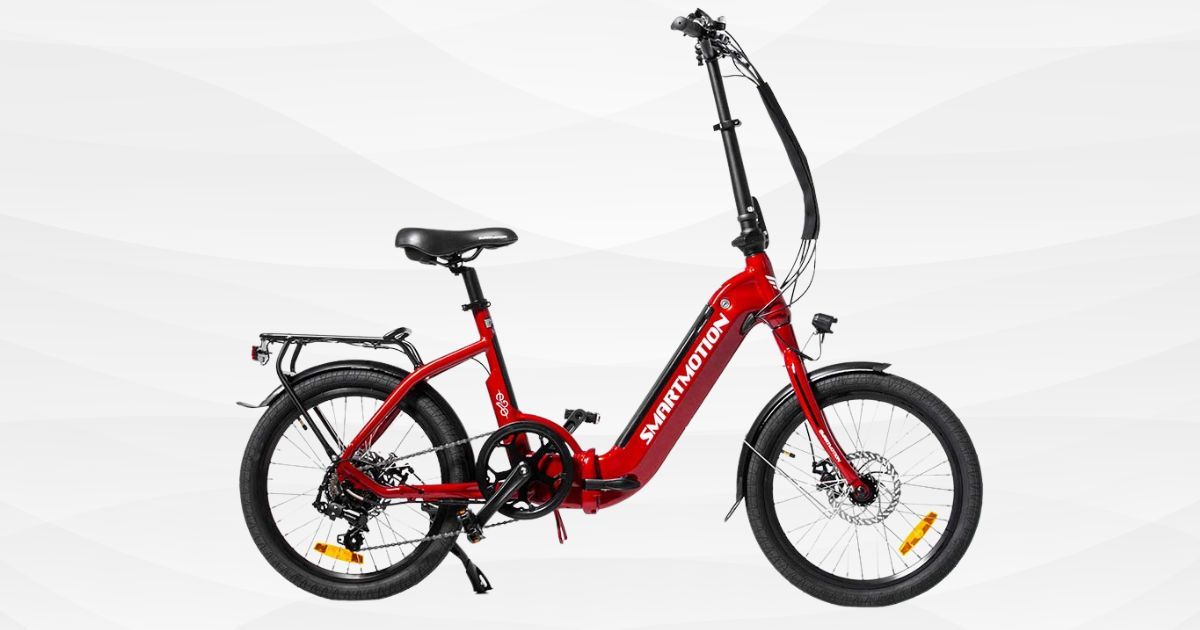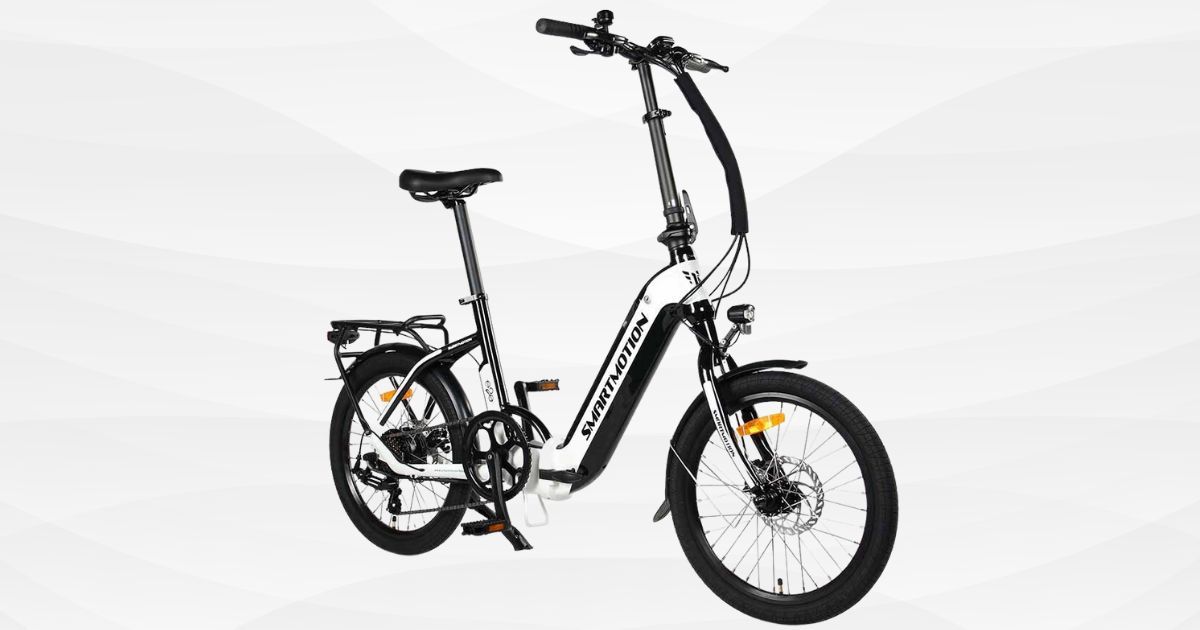 ---
10 Reasons to Buy the Smartmotion E20
Easily foldable and storable
Extremely lightweight and durable
Boasts a "One Size Concept"
Can support a maximum of 90kg of weight
8-speed cassette gears require little maintenance
Has polypropylene guards (with heavy-duty stays)
Has marine-rated cable plugs
Front and rear lights are supported by battery
Comes with elastic rear rack and USB port
Great turning radius (20 inch wheels)
3 Reasons Not to Buy the Smartmotion E-20
Is an expensive bike
Cheap, simple display
Only available in one frame size
---
Bottom Line
The E20 is one of the best entries by Smartmotion in the world of foldable e-bikes. Not only does it look promising, but it's lightweight body and impressive battery timings make it a contender for best ebike around. The only downside is the comparatively hefty price tag. But if money isn't a concern, then E20 is the way to go.
Reviews
Reviews of the Smartmotion E20
Subscribe to Ride Review
Sign up for free for the Ride Review Newsletter - the world's largest newsletter about small electric vehicles - and have chances to win our electric bike and scooter giveaways. Trusted by over 60,000 riders around the world.
No, thank you.