SmartMotion Pacer
Updated: September, 2023
When it comes to finding the perfect urban commuter e-bike, we at Ride Review have scoured the web to gather all the information you need. And we believe we've found a standout option: the SmartMotion Pacer. Picture this: You're rushing through the bustling city streets, seamlessly weaving in and out of traffic, effortlessly gliding past frustrated drivers stuck in gridlock. As you pass by, pedestrians can't help but turn their heads to catch a glimpse of your sleek and stylish ride. That's the SmartMotion Pacer in action. One of the first things that caught our attention about the Pacer is its versatility. With its One Size Concept, this e-bike can accommodate riders of all ages and sizes. Whether you're a teenager navigating the urban jungle or a seasoned commuter who's a little bit older, the Pacer has got you covered. And speaking of coverage, the Pacer comes fully equipped with essential accessories. Mudguards and a rear carrier are included, ensuring that you stay clean and dry during your commute. Plus, it's front carrier-ready, giving you even more options for carrying your belongings. Whether it's your laptop, gym bag, or groceries, the Pacer has the space to handle it all. Another standout feature of the Pacer is its durability. Constructed from lightweight materials, this e-bike is built to withstand the rigors of daily urban commuting. It can handle bumps, potholes, and curbs with ease, giving you peace of mind knowing that your ride can keep up with your active lifestyle. In terms of performance, the Pacer will not disappoint. It boasts an impressive weight capacity, allowing riders to confidently tackle steep inclines and challenging terrains. And with its great turning radius, navigating tight corners and narrow alleyways is a breeze. Now, let's talk about maintenance. We all want a vehicle that requires as little upkeep as possible, and the Pacer delivers just that. With minimum maintenance required, you can spend less time tinkering with your e-bike and more time enjoying the ride. We also have to mention the integrated features that make the Pacer truly shine. The Roxim LED headlight ensures that you're visible to others on the road, promoting safety during nighttime rides. And the integrated color backlit LCD provides real-time information about your speed, battery life, and distance traveled, putting all the information you need right at your fingertips. Of course, no product is without its drawbacks. The Pacer does not come with bottle cages, so you might need to find an alternative solution for staying hydrated during your rides. Additionally, it lacks a suspension fork, which may be a concern for those who frequently encounter rough terrain. But overall, the SmartMotion Pacer delivers where it counts. In countless reviews, it has been praised for its value, performance, and innovative features. We believe it is a true local hero, ready to take on the streets and help you conquer your daily commute. So if you're in the market for an e-bike that combines style, durability, and versatility, look no further than the SmartMotion Pacer. It's time to join the ranks of urban commuters who are turning heads and making their city journeys an absolute joy.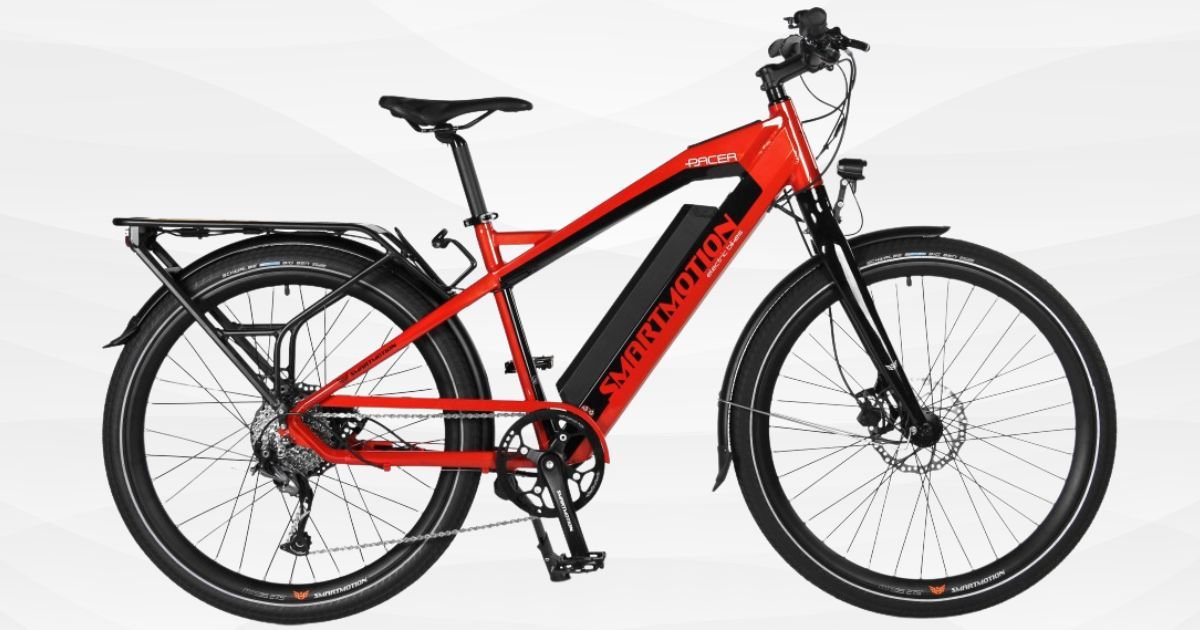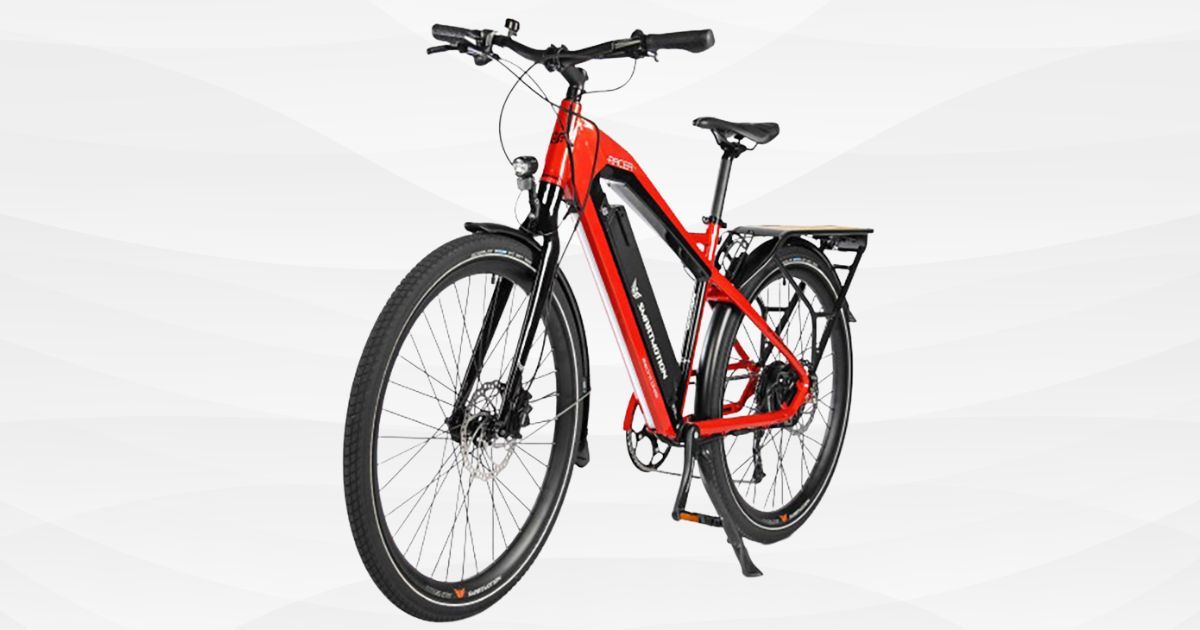 ---
10 Reasons to Buy the SmartMotion Pacer
Extremely lightweight and durable
Boasts a One Size Concept, allowing most ages and sizes
Has a high weight capacity
Requires minimum maintenance
Comes with mudguards and rear carrier
Is front carrier-ready
Comes with Integrated Roxim LED Headlight
Has an integrated Color Backlit LCD
Can be used for riding in almost all urban places
Has a great turning radius
3 Reasons Not to Buy the Smartmotion pacer
Does not have bottle cages
Does not come with a suspension fork
Is available in only one frame size
---
Bottom Line
The Pacer is one of the most awesome bikes by SmartMotion, as well as in the world of electric bikes. Not only does this bike look promising, but its sleek look and impressive battery timings, along with adjustable length, efficient, space-saving size, and innovative mechanisms, make it a contender for the best e-bikes around.
Reviews
Reviews of the SmartMotion Pacer
Smartmotion Pacer – the local hero -
"SMARTMOTION PACER – THE LOCAL HERO"
SmartMotion Pacer Review -
"The SmartMotion Pacer delivers a lot of value and performance for a pretty reasonable price, and it impressed me with several creative new features such as LED strips along the downtube and rack supports."